We bring you the TBB Best of Web links: 2018 Best Investment Writing, how a TIME journalist became an Amazon Delivery Guy, see flowing data of Ages in Congress, a great article about Good Dogs and all the breeds out there, Be Terrified at stock market downturns when charlatans promise to make it all better for you.
TBB Blog Mission: To Educate. Entertain. Inspire. In That Order!
You like my blog? Send a link to someone please!
Every Sunday I pick the best reads that blew my mind in the previous week. It can be…anything! I like to be eclectic and despise salesy/clickbait/sameold content you read…everywhere else!
As always, click on the headline to be taken to the original source. Sometimes I insert my incendiary comments on article excerpts between [brackets].
There are some absolute gems included in this list. I know many of you love the personal finance aspects of my blog so this is for you. Read till you drop!
What a great piece of work this is! Find out what happens when you go from covering hugely important stuff to having to work for Bezos. Eye opener indeed. Is this what life reserves for a large group of people who, for one reason or another, fell behind on keeping up with our increasingly techie world? It is a must read imho.
An excerpt from the beginning of the article to get a glimpse of the writer's talent:
Let's face it, when you're a college-educated 57-year-old slinging parcels for a living, something in your life has not gone according to plan. That said, my moments of chagrin are far outnumbered by the upsides of the job, which include windfall connections with grateful strangers. There's a certain novelty, after decades at a legacy media company—Time Inc.—in playing for the team that's winning big, that's not considered a dinosaur, even if that team is paying me $17 an hour (plus OT!). It's been healthy for me, a fair-haired Anglo-Saxon with a Roman numeral in my name (John Austin Murphy III), to be a minority in my workplace, and in some of the neighborhoods where I deliver. As Amazon reaches maximum ubiquity in our lives ("Alexa, play Led Zeppelin"), as online shopping turns malls into mausoleums, it's been illuminating to see exactly how a package makes the final leg of its journey.
I discovered this gem after digging for hours in the secret corners of the Web. Well, not exactly. I just stumbled onto it. And after clicking on it…I knew instinctively that this belonged on a TBB Best of Web post.
Click it, sit back and observe the "flowing data". It blew me away!
And yes, it is not you. The median age is going higher, sad!
This one by Reuters Graphics will, please sit down, blow you away too! I would prefer myself to get blown away after I see that my site's credit card conversions blew up first but hey, what are you gonna do? There is a Greek saying I grew up with: "Kane to kalo kai riksto sto gialo". Well, it is a slang meaning something like "Do the good deed, move on and things will work out". I have been applying this to my blog since Day One.
If you have a pet dog or you are a dog lover, this link is for you. Basically, almost everyone.
To get a feel what this is about, here is the tagline of the article:
Dogs have been companions to humans for thousands of years. As the relationship has developed, so have various breeds — in response to both their environment and duties. Herding, hunting and guarding were among the initial types of work, but companionship has been a durable trait in the success of all breeds.
You will learn all you need  about dog breeds….You have been warned!
Another personal finance related article. I think this one is very timely due to the stock downturn though.
If you worried about the stock market correction…or bear market…or whatever it is we are having right now, you should read this. Just a few excerpts and yes I agree with all of the points made!
You will come into contact with investment professionals who give you direct, unflinching answers about what the impact of higher rates will be on the stock market. Despite the fact that a million other variables will simultaneously inflict their own unquantifiable influence on outcomes for each of the components of the Dow Jones, the S&P 500 and the Nasdaq Composite. Be terrified and slowly back away, for you are talking with an undeniably unscrupulous or insane person.
You may end up conversing with a person swearing by some rule of thumb or another as though any kind of constant can be applied to a complex, adaptive, biological system like the investment markets. The only response is to be terrified that someone could possibly not know better than to think some fragment of Old Wives Tale wisdom or age-old aphorism could ever be universally applied, in all situations, to satisfactory ends.
And I leave you with this. Is it too late to send out a holiday card? When you are accountable to anyone but yourself…NO! Make 2019 awesome, the best is yet to come!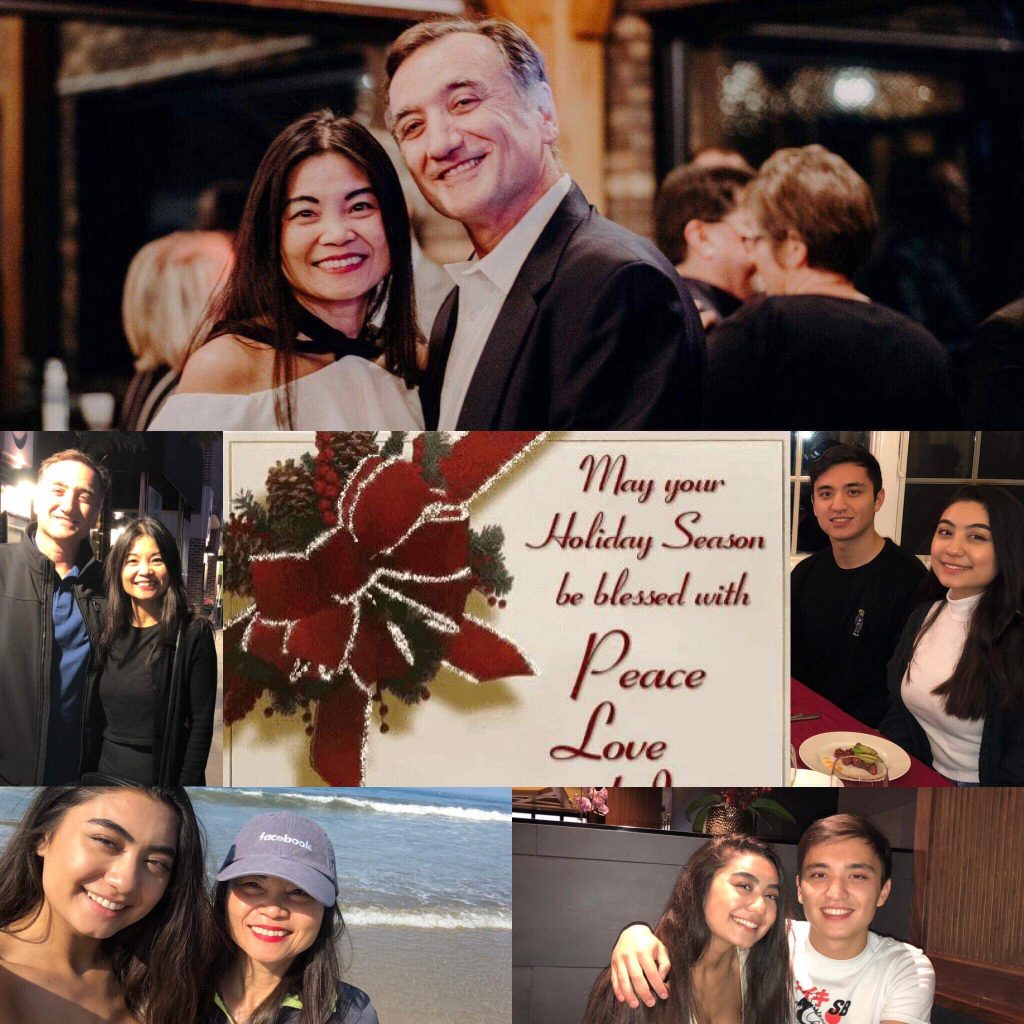 TBB
travelbloggerbuzz@gmail.com
Follow TBB on Twitter @FlyerTalkerinA2.
You can subscribe to TBB below, winners only!
Opinions expressed here are author's alone, not those of any bank, credit card issuer, hotel, airline, or other entity. This content has not been reviewed, approved or otherwise endorsed by any of the entities included within the post.