The Best of Web posts are much shorter in length with material that is a notch or two above what you see in the regular TBB posts. It also gives me a short break midweek because I need it. Here is another post with five links about the fall of the ridiculous Gucci Master Hushpuppi, how a baggage handler stole an airplane in the Seattle airport and crashed it, we go deeper into the WeWork BS with the other half of the founders and you won't believe what your eyes see next, some tech dude found a loophole with Xbox gift cards and greed took over and hello jail and finally an article to learn all you can about Wall Street whistleblowers and how the program works.
TBB Blog Mission: To Educate. Entertain. Inspire. In That Order!
Support TBB by applying for CREDIT CARDS or visiting our

LINKS

or Donate

You like my blog? Send a link to someone please!
Let me just say that this clown showing off his amazing life on Instagram had it coming. He is in jail right now and he is expected to stay there for many years. Be suspicious of clowns online, don't fall for their crap, just sickening! Archive.is link. Not going to excerpt anything but I must warn you that you may feel rage reading this…
This is a great story written about that baggage handler in Seattle who stole an airplane and went for a ride only to crash it and kill himself. You may feel a little sad reading it like I did. Something snapped and just went for it. We all still probably remember this story but this is an article about him that reveals personal stuff and I must admit he was a really nice dude, sad! How did Beebo Russell — a goofy, God-fearing baggage handler — steal a passenger plane from the Seattle-Tacoma airport and end up alone in a cockpit, with no plan to come down?
Are you sensing a theme in my blog to show contempt for ridiculous people who screw even more ridiculous people for believing their shit? Well, yes! The wife of WeWork's founder Adam Neumann carved out her own little space as a New Age exec—and the company's downfall isn't slowing her. Be careful out there, they are not probably not done yet!
You know, money changes people…
As the company's valuation soared, so did the Neumanns' dreams. Adam said he wanted to build a WeWork on Mars and be president of the world. He wanted to solve the problem of hunger and help orphans find families. "We want to create a whole WeWorld where everybody is unified and happy and together," Rebekah said in 2018.
Maybe today my post is dedicated to scammers? Another dude who could not stop until he was caught and will likely spend years in jail. You know, maybe if Bitcoin was not around most of this shit will stop? Oh, and be careful about gift cards out there too! Archive.is link.
If you ever wanted to learn more about how the whistleblower program works, this is the article! SEC's Office of the Whistleblower has splashed out nearly a billion dollars in its cash-for-tips program. But it's not for the faint of heart. I hope the guy who is featured in it who stopped a hedge fund fraudster finally gets his due! Maybe I should turn my blog into a crusade against scammers and fraudsters?
Enjoy the reading, say no to clickbait!
And I leave you with this…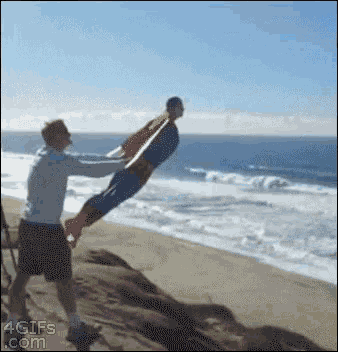 Thank you for reading my blog. If you enjoy it please pass it on to a family member or friend, thank you!
TBB
travelbloggerbuzz@gmail.com
Follow TBB on Twitter @FlyerTalkerinA2.
You can subscribe to TBB below, winners only!
Opinions expressed here are author's alone, not those of any bank, credit card issuer, hotel, airline, or other entity. This content has not been reviewed, approved or otherwise endorsed by any of the entities included within the post.