The Best of Web posts are much shorter in length with material that is a notch or two above what you see in the regular TBB posts. It also gives me a short break midweek because I need it. Here is another post with five links about flourishing and not languishing, the most beautiful libraries of the world, a video designed only for people who are totally not afraid of heights, the best street photography and a super funny post about trading online and stuff like that. TBB on!
TBB Blog Mission: To Educate. Entertain. Inspire. In That Order!
Support TBB by applying for CREDIT CARDS or visiting our

LINKS

or Donate

You like my blog? Send a link to someone please!
Some time ago I posted an article how some people have all been languishing in this pandemic way of living, including yours truly. This article is all about what can come after that —->"It's living the good life. We usually think about flourishing as living in a state in which all aspects of a person's life are good — it's really an all-encompassing notion." It has specific actions we can all do, let's do it! Here is an Archive.is link.
This is a long Twitter thread with amazing pictures of the most beautiful libraries. Visually stunning is an understatement.
I LOVE street photography. A selection of street photography from female artists around the world. I like it when I have such a hard time picking the one photo to feature here! Archive Link.
If you are afraid of heights do not watch this video, you have been warned! 6.30 mins of pure bliss! Can you tell I missed flying in an airplane? World's Highest Everything. From highest freefall to highest wave surfed.
Part of my blog's mission is to Entertain, in addition to Educate and Inspire. I truly believe humor is the best medicine so I do my best to get you to laugh. And if I laugh it is a good bet you will laugh too. And this short article had me on the floor laughing uncontrollably and I almost choked on my falafel! It perfectly captures the insanity of the current investing environment and lunacy of social media influencer types…
Anyway, so I was driving down to Big Podcast headquarters in my lambo while trading SPY and I thought to myself, "Lily, you're extremely beautiful and humble and intelligent, but other people aren't. How can you best help them?" I've been doing a lot of philanthropy on Twitter handing out free alpha to people as a public service, but I felt I really needed to focus on my long form posts on how to trade SPY effectively for the simpletons. I decided texting and driving wasn't a good idea in case I crash into a poor person and have to talk to them, so I decided instead to call my friend Alex, who got rich trading bodily orifice coins and diversifying into Gamestop.
It's been 15 minutes since I last checked the market. As a legendary retail investor, I work really hard to pay attention to every single tick in case the market goes slightly in the wrong direction. I keep my stops tight and my rectum tighter. I fire off another 100 lots of mini futures contracts. SPY downticks. I blow my account up.
I tweet optimistic and funny things to my followers. The market went down 1% today. I know they are all homeless and cannot use Twitter anymore. I still get 400 likes.
Tomorrow will be a better day I say to myself. Futures drop 50 points overnight. I am hedged better than Puru Saxenu in a face-ripping rally. I cry myself to sleep tonight.
And I leave you with this…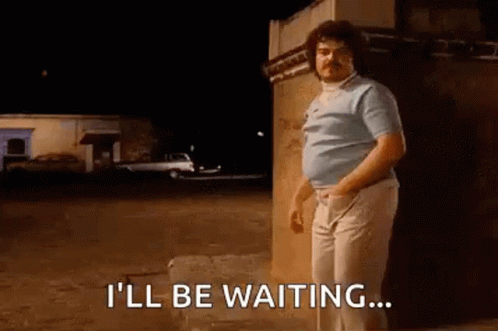 Thank you for reading my blog. If you enjoy it please pass it on to a family member or friend, thank you!
TBB
travelbloggerbuzz@gmail.com
Follow TBB on Twitter @FlyerTalkerinA2.
You can subscribe to TBB below, winners only!
Opinions expressed here are author's alone, not those of any bank, credit card issuer, hotel, airline, or other entity. This content has not been reviewed, approved or otherwise endorsed by any of the entities included within the post.