The Best of Web posts are much shorter in length with material that is a notch or two above what you see in the regular TBB posts. It also gives me a short break because I need it. Here is another post with five links about how to keep predicting a market crash and making a fool of yourself and keep coming back, a chapter from a new book out on NBA Champion Giannis, an article exploring the future of work, a great Frontline special about the power of the Fed, amazing winning photography as you come to expect to see here and we end with the one and only glass octopus. Get vaccinated please!
TBB Blog Mission: To Educate. Entertain. Inspire. In That Order!
Support TBB by applying for CREDIT CARDS or visiting our

LINKS

or Donate

You like my blog? Send a link to someone please!
Click on the headline for the link!
In the investing world there are many self proclaimed gurus. And charlatans. Maybe one day I devote a post about them. But since I am pressed for time (and really enjoying a weekend at a friend's cottage in North Michigan, or "Up North" as we locals like to say) here is a post about one of them who is way up there in "elite" category. Here comes…Harry Dent. I have no idea why media keeps giving this guy a platform to spew such now legendary BS! And why in the name of Zeus would you give this guy your money to buy one of his books after being SO wrong for so long, come on! I mean, look at this! The wrong timing is so impeccable this guy should be ashamed coming out of his hole, wow!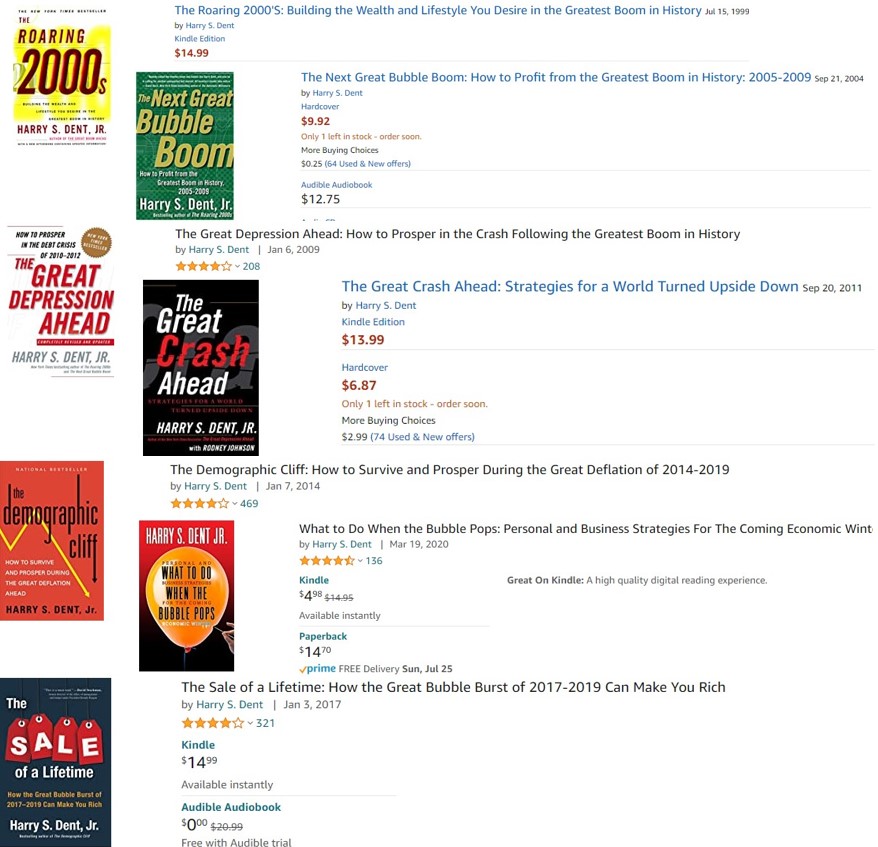 NBA champion now. From selling DVDs in the streets of Athens to help his illegal immigrants parents always afraid of the police and being deported back to Nigeria. Amazing family, amazing person. Probably one of the best and most inspiring stories ever!
In an exclusive excerpt from 'Giannis: The Improbable Rise of an NBA MVP,' Mirin Fader details the trials and tribulations that helped the Bucks star go from a baby-faced rookie to a superstar with a mean streak—and that scowl.
Loved all of this, I guess I am going to buy the book. I had no idea Jason Kidd was like that lol. Well, read for yourself, not going to spoil it here.
We have been exploring the monumental changes in the concept of work in my blog and how much the pandemic has changed it. And this article does a great job capturing it all, enjoy.
Covid-19 accelerated the transformation of work on Wall Street and across America. Employees are happier; their bosses, not so much.
In an interesting twist, more than one-third of workers report that their level of engagement has increased while working from home, a survey out July 1 from The Conference Board found. Four in 10 workers question the need to return to an office at all. The JPMorgan executive said that no matter how much discomfort employers may have with workers doing their jobs out of sight, the bank will not return to pre-Covid limitations on remote work. "We want to get back to normal," the executive said. "But we know it will never be the same."
Thanks to the reader who suggested this Frontline special. I thought it was excellent and fairly balanced. Everyone likes to beat up on the Fed but I think they have done well overall. Maybe it is time to lay it off, you know, taper and then again with another Delta induced Covid wave on tap (pun intended) we may wait for that tapering to happen. Yes, this is an experiment and we all hope it works out well. I am hopeful it will. Maybe I was born optimist. Sure beats being a pessimist and settled down in a bunker with guns and ammo…
Amazing photography here, enjoy the collection, wow!
Enjoy the reading, say no to clickbait!
And I leave you with this…Not funny stuff today, just this amazing rare sighting of a glass octopus!
Thank you for reading my blog. If you enjoy it please pass it on to a family member or friend, thank you!
TBB
travelbloggerbuzz@gmail.com
Follow TBB on Twitter @FlyerTalkerinA2.
You can subscribe to TBB below, winners only!
Opinions expressed here are author's alone, not those of any bank, credit card issuer, hotel, airline, or other entity. This content has not been reviewed, approved or otherwise endorsed by any of the entities included within the post.