We bring you the Best of Web links: Online Psycho, Bubbles, Elon Musk, Evgenia Arbugaeva and the ISIS First Lady.
TBB Blog Mission: To Entertain. Educate. Inspire. In That Order!
As always, click on the headline to be taken to the original source. Sometimes I insert my incendiary comments on article excerpts between [brackets].
If you enjoy my blog, please pass it on to someone you care about so they can enjoy it too. If you don't enjoy it and still read or troll the comments, you have issues, please seek help.

Thanks to all readers who have been supporting the site with your credit card, Amazon shopping and donation clicks, greatly appreciated.
Support good blogging practices with your clicks!
This is one of those rare pieces of journalism that you start reading, you feel strong emotions reading it and at the end you feel heavily distraught. Maybe this whole social media sharing thing is going too far. I am going to stop sharing so much, it only takes one psycho out there to destroy your life. You have been warned.
Or "The Reasonable Formation of Unreasonable Things" if you wanted to be more scientific. A fantastic primer on investment bubbles. This will make you a better investor. Guaranteed! If not, well I sure tried.
Bubbles aren't so much about valuations rising. That's just a symptom of something else: Time horizons shrinking. This might seem like subtle point, but it explains a lot about why the mere existence of bubbles confuses so many smart investors.
This is a long and introspective interview of this Elon dude. An interesting character to say the least. Just when you think WTF is he thinking…he comes up with a concrete product to prove you wrong. I still say Tesla is going to be toast but what the hell do I know…Sometimes I think he is the biggest salesman ever this planet has seen!
I bring you the mind blowing work of this photographer. Check out all her series. My favorite is "Weather Man" of this dude in a remote place somewhere in Russia who records weather stats…for decades now all alone. Second best is "Tiksi". Amazing!

You will also have strong feelings watching this. This pretty lady was married to a white dude (of Greek descent of all things, WTF!) and had four children. All jihad baby. And then somehow had a change of heart in Syria and decided to come to Texas where the parents of her husband live. I remember reading a story about this guy and how ashamed were his parents, a blow hard loser who made a name for himself joining ISIS.
Anyway, lets get back to "Tania". So, she needs a man, goes on match.com, finds this decent looking and normal acting dude. And then the dude starts showing off fall his guns. We are talking machine guns. WTF to infinity! Anyway, I am watching him handle the guns and can't stop thinking "Oh great, maybe she goes down in a hail of bullets jihadi style taking many innocents with her"…
WTF is wrong with some people! Those poor kids.
And I leave you with this…Tania?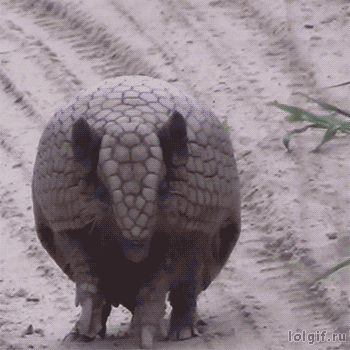 Check out my updated blog lists: Blogs I Love, Blogs I Like, Blogs To Ignore
TBB
travelbloggerbuzz@gmail.com
Follow TBB on Twitter @FlyerTalkerinA2
You can subscribe to TBB below, winners only!
Opinions expressed here are author's alone, not those of any bank, credit card issuer, hotel, airline, or other entity. This content has not been reviewed, approved or otherwise endorsed by any of the entities included within the post.