In the past, I used to publish posts titled "Best of Web" which only had material that was a notch or two above what you see here in the regular TBB posts. I may start doing it again on a regular basis, it depends. Here is another post with four articles I found that totally blew my mind that I would like to share with you. On the insanity of crypto and current times in the markets, some sensible investing straight talk, the lols with the Super League fiasco and amazing Earth pictures…
TBB Blog Mission: To Educate. Entertain. Inspire. In That Order!
Support TBB by applying for CREDIT CARDS or visiting our

LINKS

or Donate

You like my blog? Send a link to someone please!
You know by now I am no crypto bro. And this rant here just totally captures the absurdities going on all around us. It amazes me how much BS these people can take. Or maybe I am the idiot here… 🙂
It's hard to sit by, watching our index funds and 401(k)s passively, predictably, responsibly tick upward, while an art-world outsider named Beeple sells an NFT of a digital collage for $69 million. For many, news of this transaction raised a simple question: Why not me?
This is a post by Jack Brennan. He used to be the top guy at Vanguard, handpicked by industry legend Jack Bogle. Straight talk indeed, eat your hearts out crypto bros lol.
1. Develop a financial plan
2. Become a disciplined saver.
3. Start investing early and keep it up.
4. Invest with balance and diversification.
5. Control costs.
6. Manage risk.
7. Be a buy-and-hold investor.
8. Avoid fads and "can't-miss" opportunities.
9. Tune out distractions.
10. Maintain perspective.
11. Give your portfolio an occasional tune-up.
12. Define "enough."
I am not sure how many of you are into soccer. European football that is. Which is dominated by some big clubs that spend absolutely ridiculous money. Actually, it has turned me off for years now and this is the reason I prefer to watch national teams play in World Cups and Euro tournaments. Anyway, out of the blue, all these big clubs announced the creation of their own league. And you won't believe what happened next! The whole execution resembles how I have tried to monetize my blog, LOL! If you are interested on the subject, this interview will shed some light on the insane economics involved and differences between the European football "businesses" and the sports business here in the US.
Enjoy!
Only 24 people have journeyed far enough to see the whole Earth against the black of space. The images they brought back changed our world. Here is a selection of the most beautiful photographs of Earth — iconic images and unknown gems — digitally restored to their full glory.
And I leave you with this…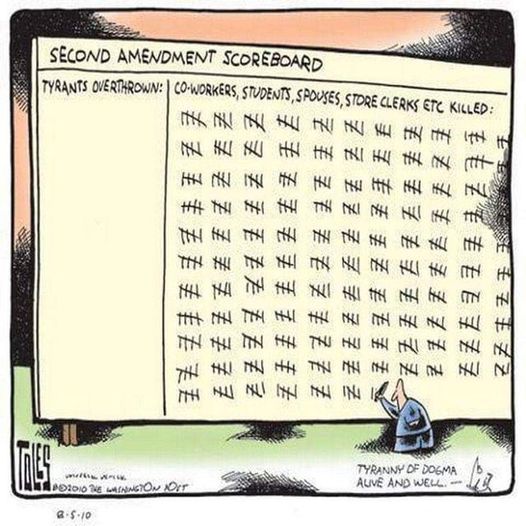 Thank you for reading my blog. If you enjoy it please pass it on to a family member or friend, thank you!
TBB
travelbloggerbuzz@gmail.com
Follow TBB on Twitter @FlyerTalkerinA2.
You can subscribe to TBB below, winners only!
Opinions expressed here are author's alone, not those of any bank, credit card issuer, hotel, airline, or other entity. This content has not been reviewed, approved or otherwise endorsed by any of the entities included within the post.