Another TBB post featuring the most eclectic links around the web such as the best state parks, target date funds, wind energy producing countries, Hyatt calendars, what it is like on the top of Mount Everest, there is a long tunnel hiding in New York state, we go in the deepest cave and almost drown, more on Tether, breakthrough infections, the state of public health in the US, the best restaurants in the world, parents go to work to cure their daughter's brain injury, top coffee producing countries, more on Amexcards and a lot more!
TBB Blog Mission: To Educate. Entertain. Inspire. In That Order!
Support TBB by applying for CREDIT CARDS or visiting our

LINKS

or Donate

You like my blog? Send a link to someone please!
Some of the links are behind a paywall. You can try to read them using Archive.is.
TRAVEL
If you knew there was a 41 mile abandoned tunnel hiding in New York…no reason to click then.
Wow! Epic flood sends cavers scrambling for their lives. The deepest known cave on Earth is Veryovkina located in the Arabika Massif in Abkhazia, a Russian-supported separatist territory once governed by Georgia. You won't believe what happened next!
What a view! This 360° video shows what it looks like on top of Mount Everest on a clear day.
Best happiness tip is to just get out there! How about the Best State Park in Each U.S. State!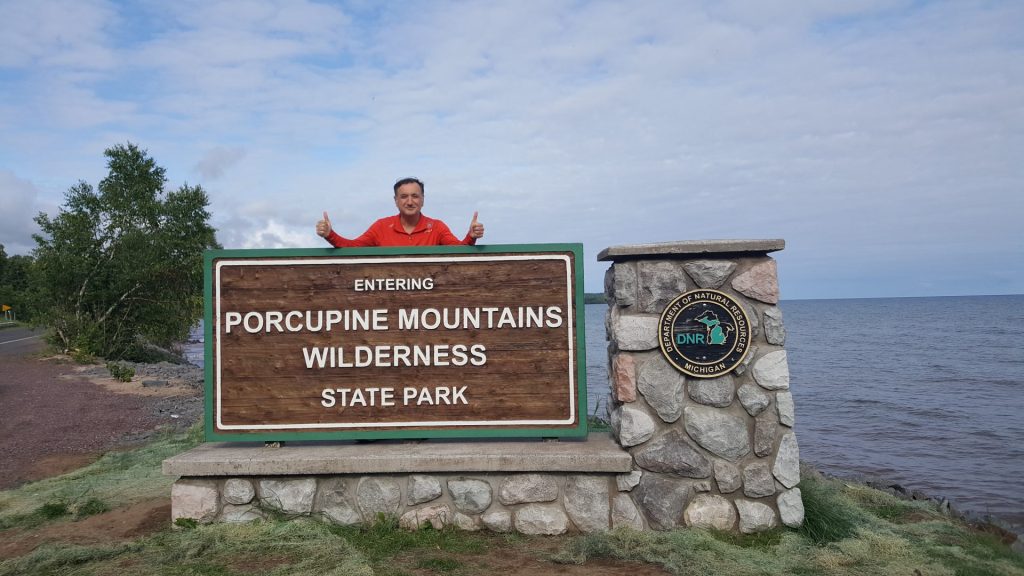 PERSONAL FINANCE
This is a really good personal finance article: Good Trumps Perfect. Because I agree with its premises. It starts talking about target date funds at first. I do not use them because, you know, this is what I do for a living and I know better. But this is the key thing about them: They make the investment process automatic, so investors don't need to construct their own portfolios from scratch. In addition, they are also being very misused. My last client came to me with her retirement plan split among four different target date funds. When I asked why, she replied: "For diversification". This is NOT how you diversify your portfolio! These target date funds can be great if you have one main retirement account, you are too busy to learn about investing and it is perfectly okay to dump 100% of your portfolio in a target date fund and, most importantly, FUND it with every paycheck as much as possible, ideally maximizing it! The article then veers off to other personal finance areas where the same principle applies:
1. If I have surplus cash, should I invest it or use it to pay down my mortgage?
2. In my 401(k), should I choose the Roth option or the standard tax-deductible option?
3. When should I rebalance my portfolio?
4. In retirement, what is a safe withdrawal rate from my portfolio?
Wearing my CFP and CPA hat, just a few observations on the above. In my career, no client ever regretted paying off their mortgage. There is nothing like having no debt on your shoulders, you should aim to get there before you retire/stop collecting a paycheck imho. Yes, the interest rates are low and you think you can do better investing the mortgage payment in the market. But maybe you can't as there is no rule the bull market will carry on. Again, peace of mind is under rated!
On the standard vs Roth 401 (k) option, it is a little harder decision sometimes. If your tax bracket is low and you are young, go for the Roth option. If you are in a high tax bracket, do the standard and grab that valuable tax deduction now. It appears tax rates are likely heading higher but we don't know that for sure, so much can happen the further off you are from retirement plan distributions. And tax rates can take a different path down the road, just like in Europe where governments raise a lot of tax revenue by inflicting the Value Added Tax on their citizens so, what I am saying is, income tax rates are not guaranteed to go up. So, do the obvious and grab what you can get now and don't worry about it so much ok?
On the rebalancing question, the most important thing is to pick a method (I prefer a date) and JUST DO IT. Of course, most investors do not have the discipline to do this without their emotions interfering. I rebalance every six months, boom, sell/trim some winners and buy some losers, rinse and repeat…next question!
On the safe withdrawal rate, oh boy, is that a tough topic or what! Everyone is different. I think the most important thing to remember is to stay flexible and allow some cushion, as in having at least a few years of cash flow set aside. We can talk about this topic for ever! I liked the ending of the article:
Morningstar's Christine Benz sums it up well: Rather than driving ourselves crazy overanalyzing investment questions and striving for mathematical perfection, investors should redefine "optimal." Make financial choices, she advises, that "impart peace of mind and are simple, livable and low maintenance."
While bitcoin goes higher, I would like to remind you that a lot of the "trading" of it is based on Tether and its "stablecoins". And here is another article warning about it: Untethered.
The most popular stablecoin by a country mile is Tether. According to a recent study, 70 percent of Bitcoin trading is done in Tethers. On any given day, Tether is by far the most-traded coin, its volume often double that of Bitcoin. If you want to gamble at the crypto casino, you need Tethers…Each Tether (or USDT) is pegged at $1, and there are approximately 69 billion Tethers in circulation. A lot of informed industry observers—and some U.S. government officials—seem to think there may be less than $69 billion of fiat cash underwriting all those Tethers. Perhaps a lot less. But it's hard to know for sure: The company has never produced an audit, though earlier this year, Tether released an "attestation" from a Cayman Islands firm that said the company had about 3 percent of its reserves in cash; subsequent releases have claimed that the company has about 10 percent in "cash & bank deposits."
Anyway, the insanity out there is getting more intense. How long can this go on? Well, apparently, much longer than we all thought lol…
Not sure why I am posting this here in this section. But this short write up at Seth's Blog spoke to me blogging here appealing to 0.00000000001 of you trying to educate, entertain and inspire you while avoiding the hideous clickbait and credit card pumping, been doing it for almost nine years wow! Zero percent market share.
If you have a million Twitter followers, that means that 99.9% of the people on Twitter are ignoring you, which, with a little rounding, means you have 0%.
If you write a book and it sells a million copies, it will be one of the bestselling books of the year. It will also reach far fewer than 1% of the country's population, never mind the world.
There are very few things that ever rise to 1% of the market. You don't need everyone, in fact, the act of chasing everyone is probably keeping you from reaching anyone.
Zero (rounded) is enough.
COVID-19
Every day I hear of more fully vaccinated people getting the virus. And Greece has the highest numbers of daily cases…ever smh! Good info here that makes me feel a little better: Who Had Covid-19 Vaccine Breakthrough Cases.
We need to get this right before the next variant/pandemic annihilates us: Why Public Health Faces a Crisis Across the U.S. Sometimes I wonder what is wrong with us…
An examination of hundreds of health departments around the country shows that the nation may be less prepared for the next pandemic than it was for the current one.
ODDZ & ENDZ
Of course take all Winner Lists with a grain of salt. At least take some ideas or just pick your curiosity if you are into dining: The World's 50 Best Restaurants 2021: The Full List of Winners. Maybe look into traveling to Lima, Peru one day…
Every parent's nightmare: A Peer-Reviewed Portrait of Suffering. I moved this from a Best of Web draft mostly because I have no time lately to do more posts!
James and Lindsay Sulzer have spent their careers developing technologies to help people recover from disease or injury. Their daughter's freak accident changed their work—and lives—forever.
Click the Play button and you won't believe what happens next. Ok, what happens next is you will see the Countries that produce the most energy from wind.
I have quit many things in my life. But coffee is not going to be one of them. But I finally did quit cream and sugar with it though…The World's Top Coffee Producing Countries.
MILES & POINTS
HOT CREDIT CARD OFFERS: 75k CHASE Ink Cash, 75k CHASE Ink Unlimited, 100k CHASE Ink Business Preferred, three personal 100k CHASE Southwest cards, 50k CHASE Sapphire Reserve, 80k CITI Premier, 20k CHASE Freedom Flex & CHASE Freedom Unlimited, 80k CHASE United Quest, 60k BANK OF AMERICA Alaska Business, 150K CHASE IHG Rewards Club Premier (look Under "Mastercard" for this one and not Chase!) and many more, including many AmericanExpress cards, including Delta, Marriott and Hilton cards! Please check out my Affiliate links. Terms apply to American Express benefits and offers. Visit americanexpress.com to learn more.

If you do not see a credit card with my affiliate links, perhaps I could refer you? Contact me!
This section is about my hobby addiction of collecting frequent flyer miles and hotel points since the early 1990's! Feel free to skip this section and parts of the next one if this is not for you.
Newbies: We have entered a quiet period as far as travel rewards credit card signup bonuses are concerned. The big no brainer offers like the 100,000 Chase Sapphire Preferred card have expired even though you may still be able to get it if you go to a Chase branch. Of course bloggers' own interest is to keep you excited and keep pumping you with ridiculous sales pieces, do NOT fall for this crap! You can not go wrong with a 2% cash back card these days (like the Citi Double  Cash or even the Capital One credit cards), pound them with all your spending and simplify your life! Oh, one more thing. If you carry balances in your credit cards you should not be reading my blog ok?
Best weekly recap posts: Best in Miles, Points, Credit Cards, Travel and More: Around the Web Oct 24 — Oct 30 2021. Of course it is the best when bloggers link to my blog hehe.
AmericanExpress has revamped its card referral system: AmericanExpress '4-for-us': The Best Promotion You've Never Heard of. If you are looking to get a card form this bank, let me refer you please!
Hyatt has this promotion for a free night as you stay in more of its  brands: The free night promotion you have literally YEARS to complete ….. Hyatt Brand Explorer. I think I am going to be at eight brands soon…
Since we are talking about free night promotions, it appears my Hilton Aspire card was targeted for this: AmexHilton Cardholders, Get Free Night After Spending $8,000 [Targeted].
I am really bored with this hobby lately. I am taking a break as I am preparing to travel to Greece for a month. It is good to take a break, focus on burning some of my millions of miles/points, slow down etc…
BLOG BUZZ
We are now entering BLOG BUZZ, a section for advanced hobbyists and veterans of this fast imploding hobby and also a section where I go on and on about some stuff that happens in my life because it helps me feel better about myself.
Latest on this: Friday Followup: American Express Shutdowns.
Andy did a deep dive on this: The Peak / Off-Peak Hyatt Points Calendar: Here Are the Negatives and Sweet Spots in the Most Detailed Analysis You've Seen So Far.
I managed to burn some of son's Alaska Airline miles to get him home for Thanksgiving. As he is an AA Advantage Pro elite, it was a nice surprise that he is waitlisted for upgrades to First Class. He keeps this status until March 2022 with the recent changes. There is a business trip in the horizon but that will not be nowhere near enough to keep the status. And there is no way in hell we are putting $30k of spend on his AA Citi Business Platinum Select card, no way!
I am attending my client's funeral today. Been with me for ever, my very first client. I need to help the five kids with the process ahead. I deal with grief with staying busy, we are all different in how we go about this…
Support clicks have just vanished. Don't expect a lot of posts going forward, be grateful for each one I guess. Numerous blogs have quit because of lack of support…
Let me leave you with this…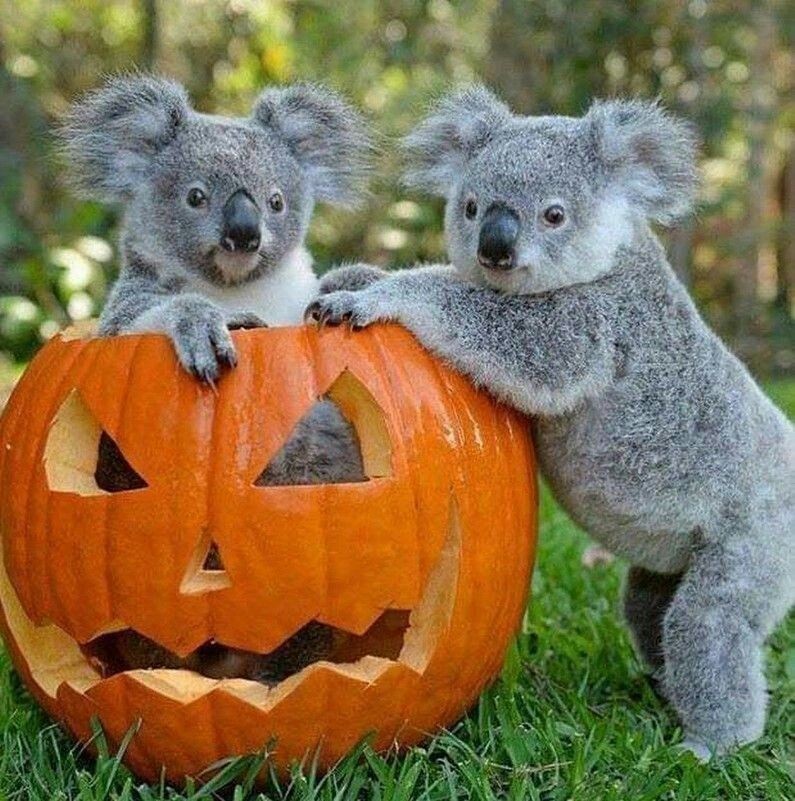 Thank you for reading my blog. If you enjoy it please pass it on to a family member or friend, thank you!
TBB
travelbloggerbuzz@gmail.com
Follow TBB on Twitter @FlyerTalkerinA2.
You can subscribe to TBB below, winners only!
Opinions expressed here are author's alone, not those of any bank, credit card issuer, hotel, airline, or other entity. This content has not been reviewed, approved or otherwise endorsed by any of the entities included within the post.