Expiration Disclosure
"The content on this page is accurate as of the posting date; however, some of the offers mentioned may have expired."
Another TBB post featuring the most eclectic links around the web such as the best waterfall hikes, how to invest better, the Afghanistan horror show goes on, my Hocking Hills roadtrip, amazing new building in Shanghai, map with waterfalls in each US state, we go deeper on all things Covid-19 again, we learn key facts about Afghanistan, more new travel rewards credit card offers earning up to 200,000 Hilton Honors points and a lot more. You all enjoy your weekend, stay hydrated!
TBB Blog Mission: To Educate. Entertain. Inspire. In That Order!
Support TBB by applying for CREDIT CARDS or visiting our

LINKS

or Donate

You like my blog? Send a link to someone please!
Some of the links are behind a paywall. You can try to read them using Archive.is.
TRAVEL
If you are suffering from the intense heatwaves currently happening, well, everywhere, I am going to make you feel better when you dream about the 9 Best Waterfall Hikes in the World. Which one is your favorite?
Wow, stunning indeed! Stunning New Astronomy Museum in Shanghai is the World's Largest.
PERSONAL FINANCE
Good advice on becoming a better investor: Cooling Off.
1. Remove Emotion
2. Forget Forecasting
3. Take It Slow
4. Take The Long View
5. Consider History
6. Have Faith
I can not argue with any of these. Removing emotion is by far the hardest. Stop wasting time listening to self-proclaimed experts telling you what is going to happen in the markets, come on! Trying to cut corners to financial independence usually hurts far more people than the few ones who get lucky who get all the press marketing their online businesses telling you how they did it. Yeah, consider history of course but always keep an open mind, everything changes, so much faster lately! Have faith in capitalism and the human desire to succeed. I could go on for ever but I need to move on!
COVID-19
You know, don't you get the feeling that this Delta variant is so bad that the vaccines against it don't work nearly as well as in all other variants before it? I know more and more fully vaccinated people who test positive. I am starting to wonder when me and other family members are going to be next. But then I read articles like this that make me hopeful: Even with Delta Variant, the Amazing Vaccines Are Saving Lives.
But still…the suspicions and fear lingers…
As I said, the more of these breakthrough infections happen, and the booster shot now expected to come in six instead of eight months…As Michigan announced that in the last 30 days 23.4% of the cases and 28.1% of the hospitalizations were of fully vaccinated people! And articles like this one sure do not help: There's growing concern vaccinated people may be more vulnerable to COVID-19 than previously thought.
"Are vaccinated people more vulnerable to severe illness" than was previously thought? "Just how common are breakthrough infections?" the news outlet asked. "It's anyone's guess."
"It is generally the case that we have to make public health decisions based on imperfect data," Frieden said. "But there is just a lot we don't know," Bloomberg cited.
Meanwhile, videos like this makes my head shake violently: Dying in the Name of Vaccine Freedom.
An ICU patient wearing an oxygen mask on why he didn't get vaccinated:
"I'm more of a libertarian and I don't like being told what I have to do. I'm still not completely 100% sold on the inoculation." [Yeah, this dude died nine days later after this interview, what a waste…]
And there goes another one, seeing this so much lately smh: Texas GOP official who supported mask burning dead of COVID.
AFGHANISTAN
Biden's nightmare pull out got worse with two suicide bombings at Kabul airport…
But let's not forget that the Afghan military collapse had its roots when the Trump administration led by Pompeo totally cut them off and negotiated directly with the Taliban. I mean, the writing was on the wall… Pompeo Is Lying About Afghanistan.
Like many other Republicans who now profess anguish over the Taliban's victory, Pompeo supported the U.S. withdrawal. But he didn't just endorse the pullout; he directed it. He cut a deal with the Taliban to remove all American troops and to release Taliban fighters from Afghan prisons. He vouched for the Taliban's assurances, even as the insurgents staged hundreds of deadly attacks. And he defended the ongoing troop withdrawals, undercutting the Afghan government in its own talks with the Taliban, as the militants besieged provincial capitals.
Read the whole thing before you too blame Biden. Yes, the withdrawal could have been better managed of course…Anyway, August 31 is close and it could not come fast enough for this administration to lick their wounds…
We should have left ten years ago and no President had the guts to actually do it. You now know why…Anyway, more about this poor landlocked country fighting for ever it appears: Map Explainer: Key Facts About Afghanistan.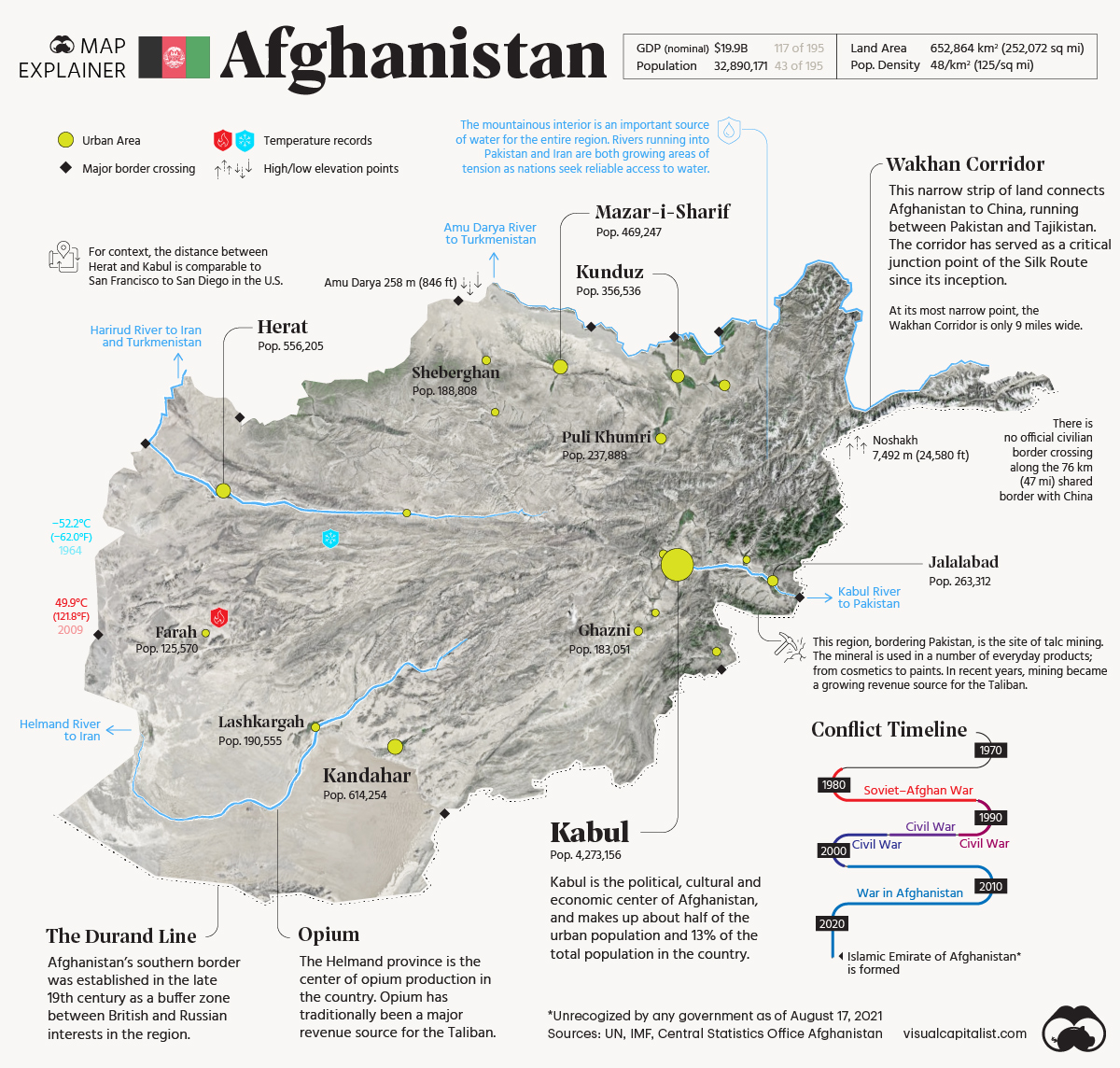 ODDZ & ENDZ
These were fun to learn about! 15 Origins of Urban Legends. Wait, Paul McCartney is not dead? 🙂
Maybe this belonged in the Travel section but I made an executive decision to stick it here: The 1890's ~ Amazing Rare Footage of Cities Around the World. Amazing video, wow!
MILES & POINTS
HOT CREDIT CARD OFFERS: 100k CHASE Sapphire Preferred, 100k CHASE United Quest, 75k CHASE Ink Cash, 75k CHASE Ink Unlimited, 100k CHASE Ink Business Preferred, 60k CHASE Sapphire Reserve, 80k CITI Premier, 20k CHASE Freedom Flex & CHASE Freedom Unlimited, 150k CHASE IHG Rewards Club Premier and many more, including many American Express cards! Please check out my Affiliate links. Terms apply to American Express benefits and offers. Visit americanexpress.com to learn more.

If you do not see a credit card with my affiliate links, perhaps I could refer you? Contact me!
This section is about my hobby addiction of collecting frequent flyer miles and hotel points since the early 1990's! Feel free to skip this section and parts of the next one if this is not for you.
Newbies: BEST TRAVEL REWARDS CREDIT CARD! The 100k Chase Sapphire Preferred card is now available with my links. If you are totally new and looking for a keeper card I think THIS is the card. Apply for it, get approved, do the required minimum $4k spend, get the 100k points signup bonus, transfer the points to United or Southwest or Hyatt or just cash out for $1,250 spend for groceries using the "Pay Yourself Back" feature assuming you do eat, right? For the annual fee of only $95, COME ON, do the math! Ok, here is the math: $1,250 – $95 = $1,155. So, if a bank offers you all this money what is your problem? Just ALWAYS make sure you NEVER EVER carry a balance ok? If you currently have the card, you can refer your spouse or significant other or third cousin or travel starved friend and you the referrer can earn 20k Chase points for the referral and the referred still get the full 100k bonus.
So, both my kids got the Chase Sapphire Preferred card because it is the best solid keeper travel rewards card out there imho. If you just got it or plan to get it before Chase pulls the offer, this post will help you: How I'll use the new Chase Sapphire Perks.
Another card with a Top Five (imho) travel rewards card offer right now is the 80k Citi Premier. This is now THE card to get if you are really after American Airlines miles! What I'd Do With 80k AA Miles: Using The Citi American Airlines Transfer. For some reason, this bank is being very stingy in approvals lately, fyi.
The travel rewards card offers keep getting higher and higher, along with everything else it appears. Both Hilton Honors Surpass and Business cards are now officially up to 180,000 Hilton Honors points. But, and this is another trend with minimum spend amount requirements also getting higher, you get the first $130k with just a $2k spend in the first three months and get the additional 50k with $10k spend in the first six months. The no annual fee Hilton Honors card is up to 130k signup bonus (80k with $1k spend in the first three months, next 50k with $5k spend in the first six months.) You could do a little better if you can manage to bring up the offers as explained in this post. Of course do not expect these blogs to tell their readers how they can do better with offers that do not pay them a sales commission! As always, YOU have a choice on where to apply for travel rewards credit cards. Choosing to do so with my links supports this blog and it is really the only source of income. I have posted three times this week, crazy I am still at it here! Thank you for reading my blog and for your support.
To reiterate, if you carry credit card balances, you should NOT be applying for any more credit cards until you pay them off!
REGISTER for the new Hilton Honors promotion to Earn Double Points on stays completed September 7-December 31. Have a Hilton Honors American Express Card? You can earn Triple Points when you use it to pay for your stays – in addition to what you already earn with your Card. Register for the Power Up Promotion and get closer to more free nights.
BLOG BUZZ
We are now entering BLOG BUZZ, a section for advanced hobbyists and veterans of this fast imploding hobby and also a section where I go on and on about some stuff that happens in my life because it helps me feel better about myself.
If you are out there renting cars this may be for you: Shopping for status: Car rental edition.
We old timers know what a cluster you know what the Radisson Rewards program split was. I ended up with an account with the Radisson of the Americas program and for me to stay in a Radisson elsewhere around the world I have to open a brand new account with the regular Radisson Rewards program (World ex-US lol) and then do a bunch of medieval crap to…use my points and status, unbelievable! I can't get rid of these darn hotel points for years now! But this new property may make me go back to Santorini 🙂
Road tripped to Hocking Hills parks area in Ohio. I highly recommend it. Three nights is perfect but two nights will likely do too. Friend got us all an Airbnb cabin which worked out great. Only nine miles hiking because the heat was brutal. I will be posting some pictures from this trip in coming posts…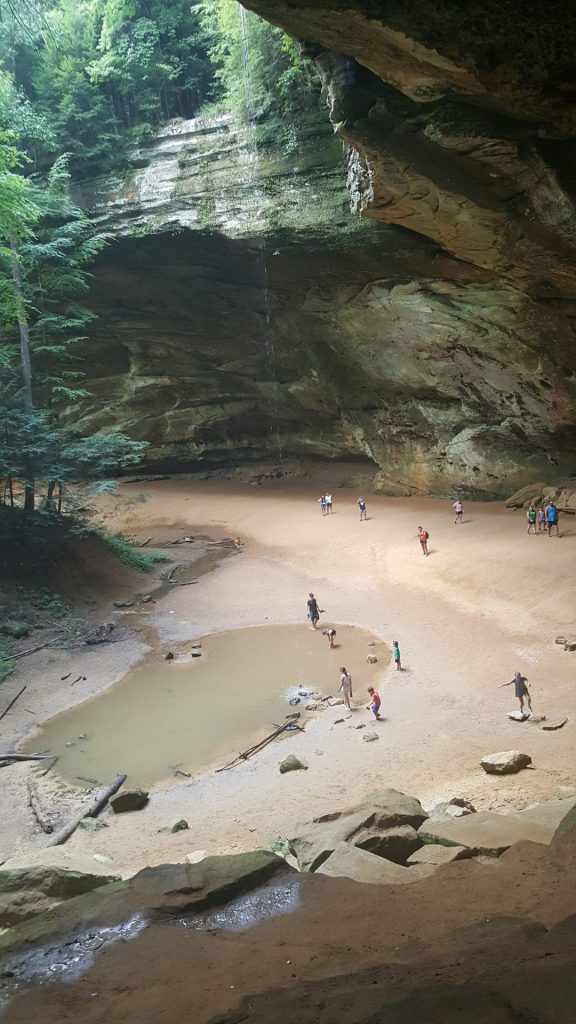 Daughter has officially moved out to an apartment in town and the empty nesting era has officially begun. We miss her already. It is sad but life moves on, you do your best and then you let your kids go conquer the world and grow up!
My wife works at Ford and just found out that her return to the office has been postponed until 2022.
Let me leave you with this…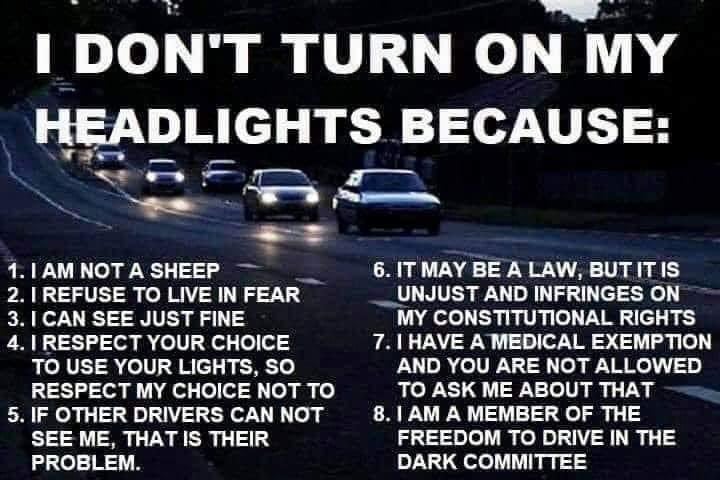 Thank you for reading my blog. If you enjoy it please pass it on to a family member or friend, thank you!
TBB
travelbloggerbuzz@gmail.com
Follow TBB on Twitter @FlyerTalkerinA2.
You can subscribe to TBB below, winners only!
Opinions expressed here are author's alone, not those of any bank, credit card issuer, hotel, airline, or other entity. This content has not been reviewed, approved or otherwise endorsed by any of the entities included within the post.