Another TBB post featuring the most eclectic links around the web such as the best zoos in the US, revealing crypto shill price lists, all the electric car models, my next marathon is this weekend, a majestic timelapse video over the Mojave Desert, electric planes are coming, the conflicted world of personal finance influencers, we laugh at Netflix and CNN+, how to end the war in Ukraine, deluded Russians at war, my Twitter list how I follow war developments, hunting for new viruses, a podcast with Pfizer's CEO, Mars craters and human libraries, caffeine addiction, the best current travel rewards credit card offers and a bunch of personal updates and stuff like that. Enjoy the weekend. Happy Easter to Orthodox Christians!
TBB Blog Mission: To Educate. Entertain. Inspire. In That Order!
Support TBB by applying for CREDIT CARDS or visiting our

LINKS

or Donate

You like my blog? Send a link to someone please!
TRAVEL
My kids used to love zoos, enjoy these days if you are currently a parent of little ones! 15 Best Zoos in the U.S.
When Cathay Pacific needs to fly from New York to Hong Kong and…this is why it needs to avoid Russian airspace. Hint: The earth is not flat! 🙂
I was going to add this to the next Best of Web post but I was running short of worthy links in this section so here you go: This is AMAZING! Beautiful Timelapse of the Night Sky Over the Mojave Desert.
We are not hearing much about electric planes compared to electric cars. But Electric Planes Are Coming Sooner Than You Think. All I can say is an electric car is definitely in our near future in my household…
The first rollouts for a major airline—with United—are due in 2026, and countries like Denmark and Sweden have announced plans to make all domestic flights fossil fuel–free by 2030. United Airlines announced in July that it's buying 100 19-seater, zero-emission electric planes from Swedish startup Heart Aerospace; they are set to take flight for short hops in the United States in 2026. Over in Europe, EasyJet's partnership with U.S. startup Wright Electric has led to development plans for the Wright 1, an all-electric, 186-seat commercial passenger jet with an 800-mile range that's targeted to enter service around 2030. Up sooner still, Wright Electric additionally announced in November plans for an electric 100-seater, the Wright Spirit, due out in 2026.
PERSONAL FINANCE
I read these articles and shake my head all the time. I guess I could never be an influencer because of my face lol. Anyway, very interesting article: From Her First $100k to 3 Million Followers.
"…one user's request to Tori Dunlap got directly to the point: "Teach me how to make money!!!!!!!" By the end of the hourlong workshop, Ms. Dunlap — who regularly reaches nearly 2.8 million followers through TikTok and Instagram — had helped roughly 170 women invest nearly $20,000. For many, it was the first time they had ever bought a share. [As a Certified Financial Planner and CPA, I look at this and…I am screaming inside…where are the qualifications? Who is regulating her, anyone?]

It's an appealing message for many young people, helping make Ms. Dunlap a popular financial guru whose business grossed more than $3.4 million last year, she said, spurred on by a pandemic that has raised the popularity of investing and swelled the ranks of self-made online experts. [Just imagine what I could do if I was younger and was even mildly attractive! No wonder I suck marketing my blog LOL]
With popularity comes myriad ways to monetize it, from striking book deals to running workshops. There's also the potential to secure lucrative corporate sponsorships, which caused waves nearly two decades ago when Ms. Orman appeared in a "lock and roll" financing ad for General Motors. [Suze was also selling long term care insurance too smh. Anyway, the potential for conflicts of interest here are shocking! Please take some time to find a qualified person if you need help, catchy clever videos on Tiktok may not be it!]

Or it could be worse, MUCH worse! Leaked 'Shill Price List' Shows Wild World of Crypto Promos. Here is the list, the post has several other price lists, Yikes! When I get approached by any of these outfits, my response is the same as what those Ukrainians told that Russian ship!
The prices on the list vary. According to the spreadsheet, retweets are less expensive than "shill tweets." There is also a column for "package deal" which includes two shill tweets and a retweet. Prices generally range from a few hundred dollars for a retweet to as much as $25,000 for a shill tweet from Lohan. The spreadsheet is also selling a shill tweet from "all accounts" for $80,000. [You have NO idea how much I despise this shit!]
The tweet claims Doge Jet is a "MILLIONAIRE MAKER!" That is "led by the two most transparent guys in crypto." Doge Jet's website promises that buying the coin will "Double Your Investment EVERY 36 Days!" and claims that it has a "Super High Fixed Annual Percentage Yield of 159,402.57 percent" (in the normal stock market, expected annual returns are around 8 or 10 percent when normalized over a few decades. This project also claims "IF YOU INVEST $1,000 USD IN $DOGEJET FOR ONLY ONE YEAR … YOU CAN EARN UP TO $1,594,025.77 OF $DOGEJET AT 159,402.57& APY." [Why is this allowed, where are the regulators?]

I usually do not post about market events. But these two are an exception:
Ackman gives up on Netflix, taking $400 million loss as shares tumble – You know, this stock picking business is HARD! No worries, everyone who invests in hedge funds can afford such beatings. This is what happens, you know, you live by performance, you die by performance. Maybe there is a better way of investing your hard earned money in a boring way? I think Ackmann still keeps his 2% "management" fee smh.
The numbers on CNN+ just didn't add up – And we all thought the crash and burn of Quibi was momentous. The speed and size of the mega crash of CNN+ just blows it away, wow! I think maybe we are all streamed out and just eager to get out there connecting in real life with actual humans?
UKRAINE WAR
I found this interview of James Stavridis, former NATO Commander for Europe, in the Greek press. A deal 'everybody will hate' to end the war in Ukraine.
Well, I always try and look to history and think about what's an example of something similar. The closest I can come to is 1939, when the Soviet Union invaded Finland. Same scenario. Massive Russian invasion. A small country. But the Finns fought hard. It's called the Winter War. And they fought the Soviets to a standstill. Eventually, more power was applied, but at the end it became a negotiation. When the negotiation was concluded, Finland gave up about 10% of their country, but they continued as a sovereign nation, they accepted a position of neutrality. And frankly, I think this situation could come out in roughly that place. There are a lot of other potential outcomes here, but I would say it's a 60-65% chance that we'll see a negotiation that ends up with Putin in control of 10-15% of Ukraine, but the rest of Ukraine continues as a sovereign state, Zelenskyy remains president and the Ukrainians decide that for them, in this moment, neutrality makes more sense. Again, a lot of other options. And by the way, everybody will hate the deal I just described.
I think what we're seeing in Ukraine is the first wave of true 21st century warfare. And the prime example will be when we do the history here. Putin's use of tanks and heavy armor and armored personnel carriers. What happened? The Ukrainians destroyed those forces and they did them with shoulder-fired US-supplied Javelin missiles, British NLAWS and other simple inexpensive weapons. A tank costs 5 million, 10 million dollars. One of those shoulder-fired missiles costs 100,000 dollars. Do the math. It is very expensive what is occurring. Inexpensive weapons, like those man-controlled weapons, special forces using them: That's a new wave in warfare. I'm not ready to write the obituary yet for the tank. But certainly tanks have not fared well in this war. And then, secondly, you mentioned it already, drones. These have been powerful on the battlefield. They continue to be. Particularly some of the new variant drones supplied by the United States, the so-called Switchblade, which goes up in the air and comes down at the weak point of a tank. Again, very capable use of drones.
And we thought so many of us here in the States have become so brainwashed and delusional. Compared to Russia, we are doing just fine, that whole nation is now way deep into lala land smh. Russians At War.
For the moment, the regime has Russian public opinion on its side, and it may continue to delude itself, just as it is deluding the people, that it can turn Russia into a self-sufficient, self-isolating, expansionist rogue state, based on the idea of Russian superiority over other nations. In the medium and long term, however, the "special military operation," as Putin insists on calling it, seems destined to undermine all of Russia's political, economic, and moral foundations.
In reality, however, most people feel trapped: the West is more hostile toward them than ever, but there is nothing left for them in Russia. They support Putin as the supreme commander of their fabled army, but deep down they are beginning to understand that the president has led them to a place from which escape may be impossible.
I have created my own Twitter list to keep up with the war in Ukraine.  Here it is:
@KofmanMichael
@lapatina_
@WarintheFuture
@Ukraine
@TrentTelenko
@kamilkazani
@DarthPutinKGB
@JackDetsch
@McFaul
@vtchakarova
@zoyashef
@anneapplebaum
@IAPonomarenko
@olex_scherba
@shaunwalker7
@motytchak
COVID-19
Very interesting article about hunting for new viruses: Looking for Trouble. Thank you scientists!
Andy Slavitt talks with Pfizer CEO Albert Bourla in his podcast.
ODDZ & ENDZ
Amazing infographic: Visualizing All the Electric Car Models Available in the US.
This is amazing: High-Res View of a Martian Crater.
What a great inspiring idea! Denmark's Human Library: You Borrow a Person and Learn to Unjudge Them.
On its website, the Human Library is described as "in the true sense of the word, a library of people. We host events where readers can borrow human beings serving as open books and have conversations they would not normally have access to. Every human book from our bookshelf represents a group in our society that is often subjected to prejudice, stigmatization, or discrimination because of their lifestyle, diagnosis, belief, disability, social status, ethnic origin, etc."
I have had this pic in the queue for a while, very interesting: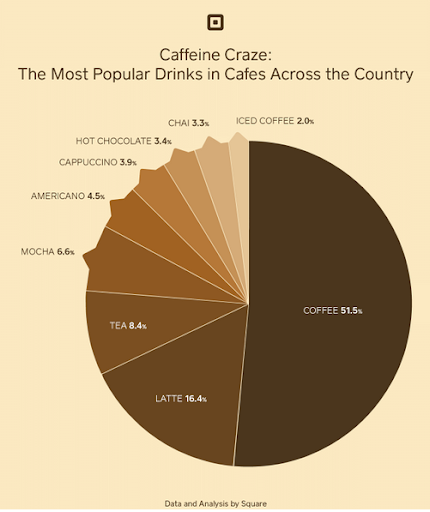 MILES & POINTS
HOT CREDIT CARD OFFERS: 80k CHASE Sapphire Preferred, 75k CHASE Business Hyatt, 75k Capital One Venture X, 75k CHASE Ink Cash, 75k CHASE Ink Unlimited, 100k CHASE Ink Business Preferred, 60k CHASE World of Hyatt Visa, 50k CHASE Sapphire Reserve, 60k CITI Premier, 20k CHASE Freedom Flex. up to 30k CHASE Freedom Unlimited, 70k CHASE United Explorer, 3 FREE Nights with Chase Bonvoy Boundless, 60k BANK OF AMERICA Alaska Airlines Business, 20k CITI Custom Cash, and many more, including many AmericanExpress cards, including Delta, Marriott and Hilton cards! Please check out my Affiliate links. Terms apply to American Express benefits and offers. Visit americanexpress.com to learn more.

If you do not see a credit card with my affiliate links, perhaps I could refer you? Contact me!
This section is about my hobby addiction of collecting frequent flyer miles and hotel points since the early 1990's! Feel free to skip this section and parts of the next one if this is not for you.
Newbies: I have been around this miles/points game for almost 30 years. So much has changed. But one thing remains constant. US banks can and will fund your travel if you are reasonably organized, have excellent money habits by never carrying any credit card balances and enjoy traveling, especially for free or at a MUCH lower cost than if you paid out of your own pocket. And that is still done mainly by signing up for travel rewards credit cards, doing the minimum spend requirement and collecting the BIG signup bonus in tens of thousands of miles/points and sometimes over a hundred thousand of them! But they are not the best thing since sliced bread as numerous bank representatives salesmen masquerading as miles/points "experts" blog you to believe by indiscriminately SELLING to you only their benefits and always downplaying their disadvantages. Be careful who you trust out there! For the vast majority of US consumers, not exactly known for  healthy money habits, this game CAN be disastrous! Earning may be easy but actually spending these miles and points is definitely NOT.
Anyway, here are the Best Current Credit Card Sign Up Bonuses & Offers For April, 2022. If you belong in the profile outlined above and decide a travel rewards card is for you, I will definitely appreciate it if you use my Credit Card links to apply to support this blog. You can be the second supporter this way this month…yeah, not making a killing here obviously lol.
When you see yet another blog doing a travel rewards credit card "review",  just be aware that this is NEVER an objective review as the blog will NOT make any money if it downplays the credit card. Maybe start supporting independent blogs that stick with actual content that benefits you and shun blogs that keep trying to sell you?
Not much is really happening in this space lately. Banks keep messing with the signup bonus offers trying to see what sticks other than a straight up mega miles/points bonus. More banks are opening airline lounges. More airline and hotels keep moving down the dynamic awards path and those former lucrative business and first class awards are getting harder to score. More blogs trying to stay alive by blogging anything that can attract clicks and more ad revenue, I mean, when they keep posting about masks you know they are digging deep to stay relevant.
Case in point: There is a new Marriott Bonvoy Brilliant offer out by Chase bank since yesterday. Bloggers are raving about it…it offers 100,000 Marriott Bonvoy points and a free night after spending $5,000 in the first three months. The card has a $450 annual fee (with up to $300 statement credits possible for spend in Marriott hotels). The free night is worth up to 85k Bonvoy points so you can spend a night in a very luxurious hotel. Bottom line is that the Marriott Bonvoy programs absolutely sucks, 100,000 Bonvoy points do not get you far and only one free night is depressingly sad. But I already see numerous posts "reviewing" selling the card with spectacularly hideous ways pumping it up to get readers to apply for it. Because… $$$. Anyway, if you happen to be a raving Bonvoy fan (perhaps because your employer has a relationship with the hotel chain and you hit the highest elite level and you enjoy the chain elite perks) and you absolutely know what you are doing…maybe this card could be for you. It is available with my Credit Card links under Card Category/Hotel.
If you have any questions about this weird hobby please ask in the comments or email me, we love helping newbies! And we never forget that we were all newbies one day…way back!
BLOG BUZZ
We are now entering BLOG BUZZ, a section for advanced hobbyists and veterans of this fast imploding hobby and also a section where I go on and on about some stuff that happens in my life because it helps me feel better about myself.
I am not sure I could find business class tickets to/from Greece going forward with United miles, sad! Wow! United is Charging Up to 395,000 Miles for a Business Class Award!
Great to see Ric over at Loyalty Traveler blogging again!
I have not jumped on this Vacasa bandwagon. For several reasons. I have plenty of hotel points elsewhere. And because Wyndham just likes to screw its members. I am happy if it works for you! Stop Ignoring Vacasa Vacation Rentals! Get Awesome Condos for 13,500 Wyndham Rewards Points per Night.
I have too many miles in the bank. I am going to hold off on more credit cards for now so I guess my new air conditioners spend will go on the Hyatt card to aim for that free night with $15k spend I guess, zzzzzz.
This is Easter Sunday for Orthodox Christians. I am celebrating it lining up to run 26.2 miles at the Glass City Marathon in Toledo, Ohio. Staying the night before in a nearby Holiday Inn spending some more IHG Rewards points continuing the effort to be rid of these points. My wife is running the half marathon…if she gets over the nasty cold she has had all this week. She tested for Covid several times, all negative…so far. Our hometown Ann Arbor, Michigan is a state hot spot for Covid right now…
My daughter has the Southwest Companion Pass expiring at the end of this year. Perhaps we jumped on this way too early. Anyway, she just changed her companion over to her mother and they are going to look to visit our son in Hawaii sometime in June with a stopover in LA along the way and, guess what, they are looking for the travel agent (me!) to make it happen…And yes, airfare prices have gone way up lately across the board!
Let me leave you with this…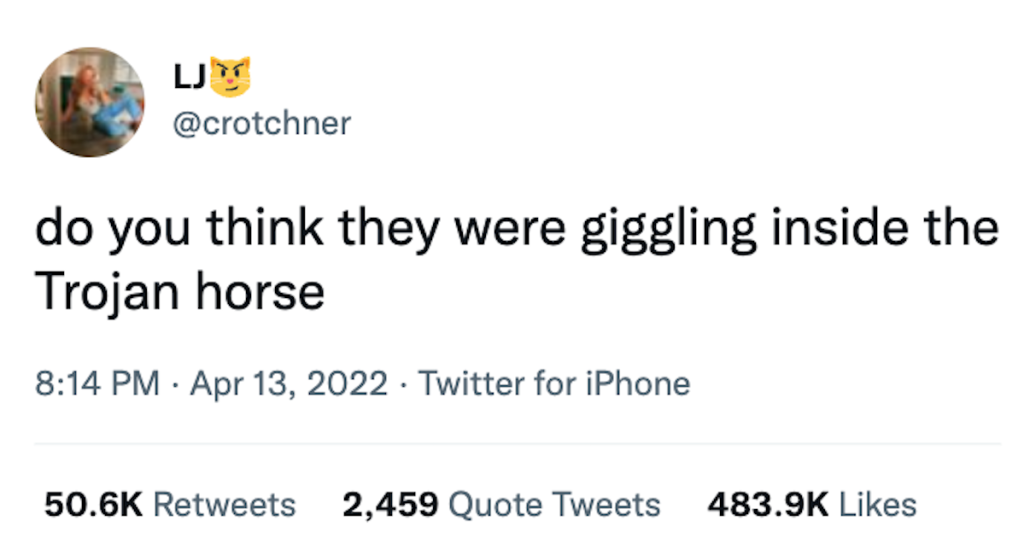 Thank you for reading my blog. If you enjoy it please pass it on to a family member or friend, thank you!
Some of the links are behind a paywall. You can try to read them using Archive.is. Or use 12ft Ladder. Or the Firefox browser.
TBB
travelbloggerbuzz@gmail.com
Follow TBB on Twitter @FlyerTalkerinA2.
You can subscribe to TBB below, winners only!
Opinions expressed here are author's alone, not those of any bank, credit card issuer, hotel, airline, or other entity. This content has not been reviewed, approved or otherwise endorsed by any of the entities included within the post.