Another TBB post featuring the most eclectic links around the web such as how to beware of annuities sold to you, Twitter is dying sadly, Xi Jinping chinese tragedy, the best cities for partying, how to get mostly free cruises, IRS doing well in the 2023 tax season, income tax cut in Michigan, SBF piles up more criminal charges, cryptocurrencies add nothing useful to society, latest on long Covid, amazing story about three abandoned children, always amazing photography, Hash Bash and Final Four this weekend, amazing updated travel rewards credit card recommendation flowchart and lots more!
TBB Blog Mission: To Educate. Entertain. Inspire. In That Order!
Support TBB by applying for CREDIT CARDS or visiting our

LINKS



You like my blog? Send a link to someone please!
This blog publishes every Friday and Tuesday…for now.
Welcome to all new blog readers from George, your diligent curator of the BEST web content I find and share with you. No ads, no clickbait.
I will always be tinkering with the Sections in my blog. Adding, deleting, editing them. Because we all evolve, hopefully for the better lol.
BANKING
I am sticking this article here simply because it involves…annuities. A product people get sold thinking their money is safe, you know, just like in the bank. Thousands of Retirees Can't Withdraw Savings Invested in Firms Controlled by Indicted Financier Greg Lindberg.
Sadly...there are tens of thousands of people whose money was rendered unreachable as the empire of self-described billionaire Greg Lindberg slowly imploded. So, you expect stuff like this: Mr. Lindberg, meanwhile, moved nearby and lives in luxury. He moors his 214-foot yacht near Tampa and recently bought a 10-bedroom estate and another spacious house in the area…federal prosecutors alleged he used money "skimmed" or otherwise extracted from the insurers to fund his lifestyle, including for private jets, party planners, a $620,000 European vacation and a Raleigh, N.C., mansion for his then girlfriend. But what you don't expect and where it gets weird is stuff like this: Among the alleged extravagances: The divorced executive has spent millions of dollars on gifts for women, according to court documents, including paying some women to produce offspring for him. All right, let's get to the main points then:

Some 70,000 holders of annuities totaling $2.2 billion are unable to withdraw their money, filings show. Many are retirees or conservative investors who bought five- to seven-year annuities in 2017 and 2018. Financial advisers typically marketed them as a safe, higher-yielding alternative to bank CDs…a representative at their local Citizens Bank assuring them the money was safe and easily accessible if they needed it. [Do not, ever, take advice from bankers wanting to take care of your money other than parking them in a checking account and…holding enough there to get you their travel rewards credit cards for the fat signing bonuses. That's it…and you can take that to the bank…lol]
Like bank accounts, life-insurance products are insured, in this instance by industry-funded guaranty associations that typically protect annuity owners up to $250,000. There's a rub: Consumers aren't paid until insurers are put into liquidation, a move that Mr. Lindberg is opposing. Even if the insurers go into liquidation, some 1,600 annuity owners wouldn't be fully covered, because they collectively invested about $250 million more than their state's reimbursement caps, filings show. [What a mess smh]
There also are about 2,500 people, many outside the U.S., who bought hundreds of millions of dollars of financial products from Mr. Lindberg's Bermuda entities, which are in liquidation proceedings. Those products aren't expected to be covered by the safety-net system in the U.S. [ Wait…Bermuda what? NEVER ever buy anything that has words such as Bermuda, Cayman Islands, Bahamas and other exotic tax "heavens" hells ok?]
Rosa Medina, an 80-year-old widow in Mexico City, is pursuing a claim over $400,000 that she inherited in 2016 from a brother who worked in New York City. A financial adviser where he banked in Brooklyn recommended an annuity-like product from Northstar Financial Services (Bermuda) Ltd., she said. [You wanna bet how much that "financial adviser" made on that sale? Incentives matter! Be careful out there!]
Anyway, so where did all the Silicon Valley Bank money go? This is just one consulting firm's clients but I think it is representative of what happened…Jamie Dimon over At JP Morgan Chase wins again!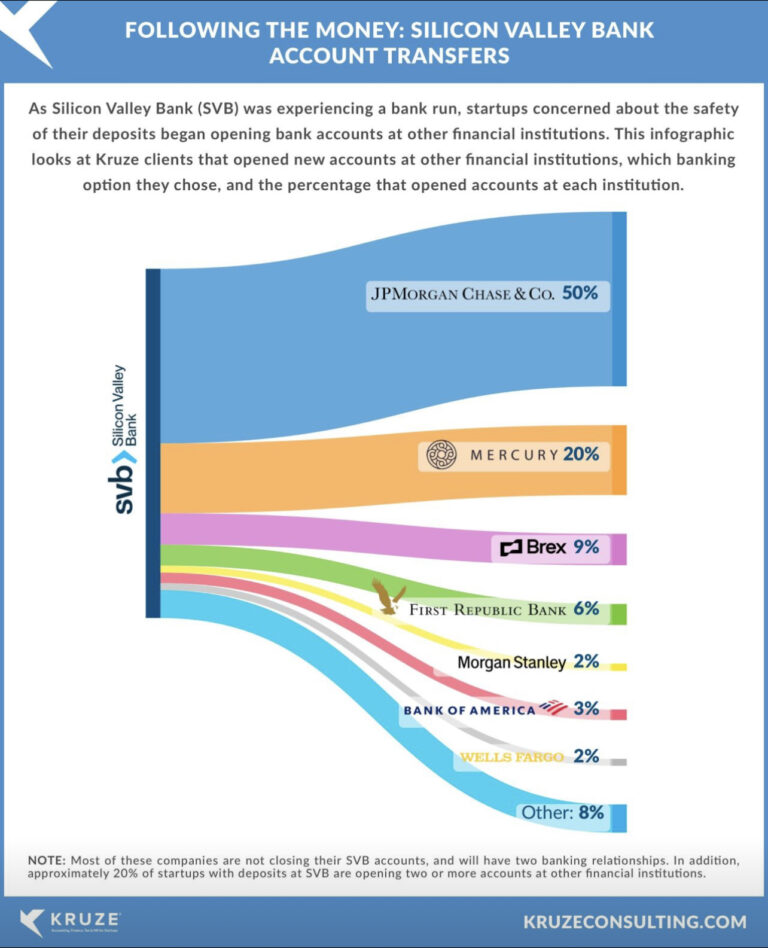 PERSONAL FINANCE
It is amazing how more funding and less pandemic disturbances has improved the IRS. It is returning to normal, great to see. Because it was an absolute clusterphuck the past two years! 2023 tax season shows some hope as IRS answers calls, refunds roll out on time. Also, if you have an issue that you seem to be stuck with, look into visiting an IRS office in person, here are the IRS Face-to-Face Saturday Help hours, you are welcome.
Heads up to state of Michigan taxpayers, our taxes are going down! It's official: Spike in state revenues will trigger a tax cut for Michigan residents. Only for Year 2023, the income tax rate will go to 4.05% from 4.25%, hooray!
Anything can happen in the short term, have a plan and…get outside and walk! Or run if you can like me! 🙂 This too shall pass as so many others in the past. If not, we are all screwed lol!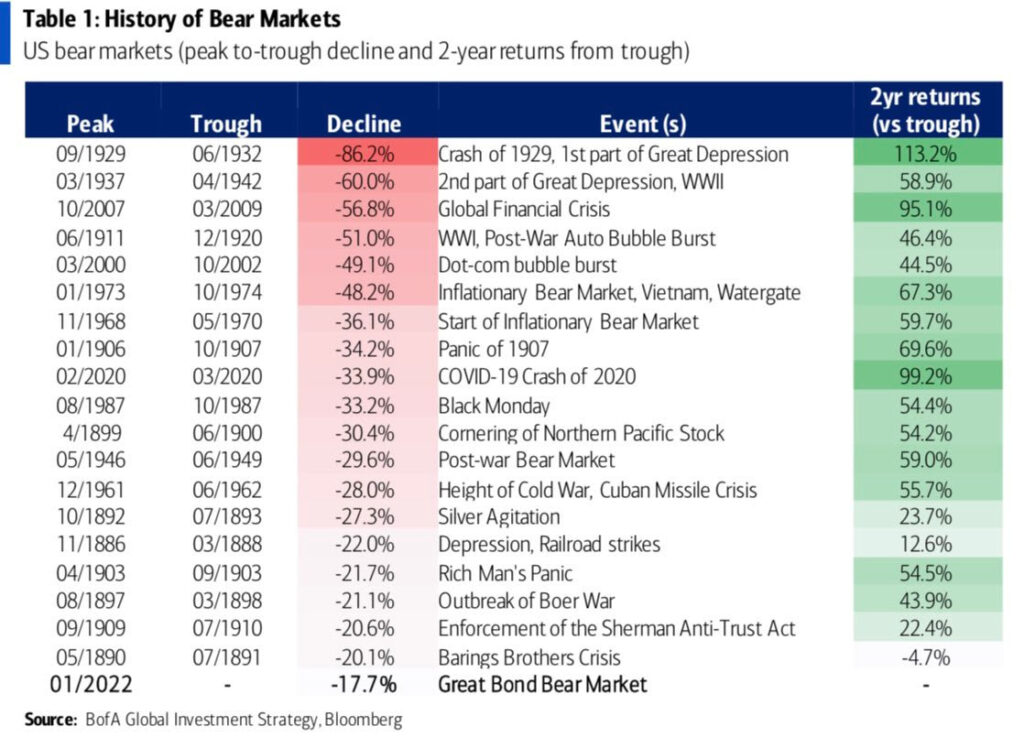 CRYPTO/SCAMS/TWITTER
And when you thought Sam Bankman-Fried could not get more charges on him…we are wrong! FTX founder Sam Bankman-Fried tried to bribe Chinese officials, prosecutors say. He is also getting his bail terms changed again!
Under the new terms, Bankman-Fried will be allowed access to two electronic devices — a closely monitored laptop and a phone that can only be used for voice calls and texts. He is "otherwise prohibited from using any other cellphones, tablets, computers, videogames (including video game platforms and hardware) that permit chat or voicecommunication, or "smart" devices with Internet access," Kaplan wrote. The laptop is largely under his legal team's control, and Bankman-Fried will be restricted to a handful of news websites, and services such as Netflix, Doordash, and Gmail. [From billions to…ordering only from Doordash and not Uber Eats, LOL]

There have always been crypto doubters out there. But when you see a company that can make a lot of money in this space say things like this…it must make you wonder! Cryptocurrencies add nothing useful to society, says chip-maker Nvidia.
I think this is right on: Twitter Is Dying. The author obviously knows Twitter well, an app that some of us found indispensable. And it is dying right before our eyes…
Since Musk took over he has set about dismantling everything that made Twitter valuable — making it his mission to drive out expertise, scare away celebrities, bully reporters and — on the flip side — reward the bad actors, spammers and sycophants who thrive in the opposite environment: An information vacuum…The value that Twitter's platform produced, by combining valuable streams of qualification and curiosity, is being beaten and wrung out. What's left has — for months now — felt like an echo-y shell of its former self. And it's clear that with every freshly destructive decision — whether it's unbanning the nazis and letting the toxicity rip, turning verification into a pay-to-play megaphone or literally banning journalists — Musk has applied his vast wealth to destroying as much of the information network's value as possible in as short a time as possible; each decision triggering another exodus of expertise as more long-time users give up and depart. Simply put, Musk is flushing Twitter down the sink. I guess now we all know what the dumb meme really meant…However if the point is simply pure destruction — building a chaos machine by removing a source of valuable information from our connected world, where groups of all stripes could communicate and organize, and replacing that with a place of parody that rewards insincerity, time-wasting and the worst forms of communication in order to degrade the better half — then he's done a remarkable job in very short order. Truly it's an amazing act of demolition. But, well, $44 billion can buy you a lot of wrecking balls.
UKRAINE RUSSIA WAR/GEOPOLITICS
With Xi's recent visit to Moscow, it is clear Putin has become his bitch. So, Can Russia Win in Ukraine Without Major Help from China?
Putin is in a tight spot. Chinese help would activate a massive Western backlash against China, so Xi will not provide it. The Russian military, astonishingly, seems unable to adapt to its enemy and has wasted tens of thousands of new fighters for no major gains this year. As long as Ukraine does not lose, it is winning. Russia is the aggressor; if it does not win, it will tire and pressure will grow to retrench. We all keep waiting for some kind of major Russian coup which will turn this around. We are all wary of saying that great power Russia is losing, especially to a middle power like Ukraine. Yet that is what is happening and it is increasingly clear that Putin does not know what to do about it.
This article will explain to you why the US is increasingly hostile to China. It is Xi, not us you guys. Xi Jinping's Chinese Tragedy.
Now, after so many decades of the reforms and openness that began with Deng Xiaoping, we find Xi taking China backwards, to a statecraft that is more Maoist than republican. It is like witnessing the reappearance of some recessive Leninist gene that we thought would never again be expressed in Chinese politics. Because Xi believes that China is in a fundamentally hostile political relationship with the US and the West, he is bent on fostering self-reliance, even returning to a state that is somewhat reminiscent of Maoist autarchy. Gone is the hope that China might become a responsible global stakeholder through "engagement." Xi had other ideas, and now we are seeing divergence instead of convergence.
ODDZ & ENDZ
We are learning more about Covid. And especially Long COVID Comes Into the Light.
Now, three years later, the research is catching up to the anecdotal reports and the early evidence, and a clearer picture of long COVID has emerged. It turns out that, like COVID-19 itself, a lot of our early guesses about it turned out to be considerably wide of the mark. This time, fortunately, the surprises are mostly on the positive side. Long COVID is neither as common nor as severe as initially feared.
Wow, what a story! Three abandoned children, two missing parents and a 40-year mystery. Elvira and her brothers, Ricard and Ramón, were left at a train station in Barcelona aged two, four and five. As an adult, when Elvira decided to look for her parents, she discovered a family history wilder than anything she had imagined. Fascinating…the search for your biological parents with, cough, colorful history…

These are amazing: Announcing the Winners of Smithsonian Magazine's 20th Annual Photo Contest.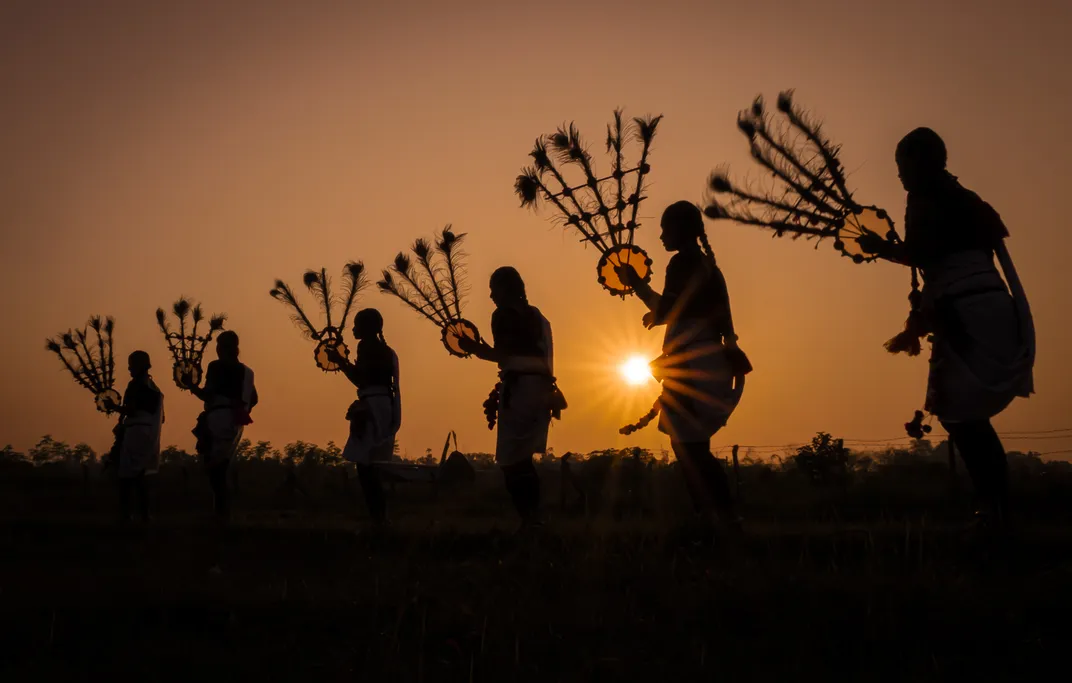 Huge running weekend coming up for me. My running coach has me running 18 miles Saturday and 10 miles Sunday, wish me luck!
I live in Ann Arbor, Michigan. Where every year we celebrate Hash Bash. I went to it while a college student… and I would be running 18 miles during it, life changes lol.
Looking forward to this weekend's NCAA Final Four games. I agree that Florida Atlantic University (FAU) is the most unlikely Final Four participant team ever in its history. And you just gotta love underdogs! Nasty locker room. Tiny gym. FAU belongs in Final Four, but it's stunning it actually happened.
Nothing changed when Sandy Hook happened…So, most of us will be bitching again at the next school shooting. It is so maddening and hopeless…Voting these NRA whores out is the only solution imho. This picture is haunting…Yet, this is a worthy cause…Do NOT give up the fight!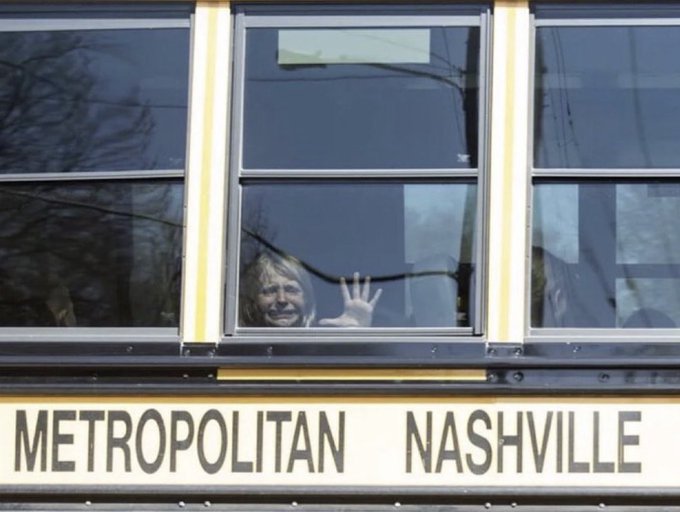 This blog started with a focus on miles and points and travel. It has evolved since then. Everything below deals with the hobby of collecting frequent flyer miles and points. If you are not interested, you can stop here, thank you.
MILES & POINTS NEWS/PROMOS/MY ACTION
Stop everything: There is a new updated Credit Card Recommendation Flowchart. Fantastic work, thanks to all who contributed to it. It should be required reading by all interested in this hobby addiction. To Newbies: Read the section "NOTES FOR NEWBIES". I have added this link to the permanent section below in the Miles & Points Section.
This is one EPIC Frequent Miler post: How to get 57 free nights of vacation from a single credit card. Maybe I'll see you at a mostly free cruise soon? Just like the one Capital One paid for us some years ago lol.
There is a new promo bloggers are going crazy about. Hyatt Globalist fast track through Bilt Rewards for Rent Day. I mean, if you have enough stays for work at Hyatt coming up, go ahead. If not, only you can decide if this is worth it. Just be aware that bloggers in this space need to make this stuff as exciting as they can so…you get hooked AND stay hooked. I earned Hyatt Globalist elite status the past two or three years when the Hyatt promos were ridiculous enough to make it worth it for ME. I don't have the mental bandwidth to do this again as this promo is costly enough and the payoff is just not as high as it used to be (remember when there were no Category 8 hotels?). Knock yourself out, I'll see you at an…Airbnb sometime after all  my hotel points run out perhaps 🙂
Thanks to Chase bank again, maybe they are determined to not let us run out of points! Chase IHG Rewards Premier Card 175,000 Points Signup Bonus. Ending on April 5, 2023! 175,000 points get you several nights at Holiday Inn Express properties, you know, stay for free and go enjoy the destination you traveled for!
They never end, thank you to US banks! Three Hilton Credit Card Offers Ending Soon, Earn Up to 165,000 Points.
If you are going to get a travel rewards credit card please consider using my blog's links, thank you!
Europe anyone? The Cheapest Ways to Fly Economy to Europe Using Your Points & Miles. I burned some miles to send my wife to Paris to spend a week with our daughter in late May. Maybe by that time the French strikes will be over…
So, I followed up my five nights at the Phuket Hyatt Regency with five nights at the Bangkok Sukhumvit Hyatt Regency (at just 8,000 points per night!). Our daughter will join us in Phuket and then fly out to the US first and we follow afterwards after enjoying Bangkok. At least the hotel bookings are done, I have lots of work ahead to get Singapore-Phuket-Bangkok flights and then Bangkok-USA flights #developing
Good Choice Hotels promo. I do not understand why they market is as a $50 Gift Card when you really earn 8,000 points, bad marketing!
A whole bunch of Chase Spending Offers For Q2 2023 – Direct Registration Links For Most Cobranded Cards.
I am taking down the Paypal Donation links, thank you to the few readers who have donated in the past to keep this labor of love going. And of course thanks to all who choose to apply for travel rewards credit cards with my links. It is a very rare occasion that this blogs hits double digits in conversions in a month, March 2023 was one of those months thanks to the now expired amazing 90k Chase Ink Card offers. I am committed to keeping this baby free for all so I can educate/entertain/inspire more people without ads and clickbait. No plans for me to go the paywall Premium Class or Royal Suite class like this blogger.
MILES & POINTS
HOT CREDIT CARD OFFERS: 75k Capital One Venture X, 75k Capital One Venture Rewards, 75k Chase Ink Business Cash, 75k Chase Ink Business Unlimited, 100k CHASE Ink Business Preferred, 70k Bank of America Alaska Airlines Visa, 60k CHASE Sapphire Preferred, 60k Citi Premier, 45k Wyndham Rewards Earner Plus, 175k IHG Rewards Premier (ENDS APRIL 5) and many more, including many AmericanExpress cards, including Delta, Marriott and Hilton cards!  Please check out my Affiliate links. Terms apply to American Express benefits and offers. Visit americanexpress.com to learn more. If you do not see a credit card with my affiliate links, perhaps I could refer you?

This section is about my hobby addiction of collecting frequent flyer miles and hotel points since the early 1990's! SKIP if you are not into it!
As of today, I have burned 413,000 miles/points year to date in 2023 and have 4,256,449 miles/points in the bank. Some do drugs, I do miles lol!
Thanks to US banks, very lucrative travel rewards credit card offers come and go all the time. This section will act as a reference point on the best CURRENT offers. I will designate new material preceded by NEW.
BEGINNERS
The Beginner's Guide to Getting Started with Credit Cards, Points & Miles
BASICS: This travel hacking hobby is mostly about getting the fat Signup Bonus of travel rewards credit cards while of course NEVER EVER carrying a balance. Banks have a marketing budget and are willing to give us many THOUSANDS of miles/points to travel mostly for free hoping to hook us to charge 20%+ interest rates on our balances. The poor souls who fall for their marketing paying these ludicrous interest rates end up subsidizing us responsible consumers who enjoy taking advantage of, cough, such bank marketing budgets! Some of us have been doing this for thirty years creating amazing travel memories…Feel free to ask me questions or post them in the comments.
BASICS: Prefer credit cards from the proprietary points programs of banks, such as Chase Ultimate Rewards, American Express Membership Rewards, Citi ThankYou Network, Capital One Rewards Miles because they are a lot more flexible and are not devalued as frequently. Over pure airline and hotel travel rewards credit cards. Pure cash back credit cards may work for you best and they are getting more valuable as airline and hotel loyalty programs keep getting devalued. Sometimes, a pure no annual fee 2% cash back card works best for simplicity!
The Capital One Venture X card offers a 75,000 point Signup Bonus after a minimum spend of $4k in the first three months. If you like simplicity and looking for one (premium) card, I highly recommend this card (and yes, I have it myself!). It has an annual fee of $395 but it comes with a VERY easy $300 statement credit for travel booked on its excellent travel portal, essentially turning it into a $95 annual fee card. But wait…there is more! On each card anniversary you earn 10,000 points essentially making it FREE! Every dollar of spend earns 2 points and flights booked on the travel portal earn 5 points per dollar. You get access to Capital One and Plaza Premium airport lounges and a Priority Pass Select lounge membership and, this is important, you can add FOUR authorized users FOR FREE who can also have their own Priority Pass Select airline lounge membership. You can transfer your Capital One points to up to 18 Transfer Partners. No foreign transaction fees. Free Hertz President's Circle rental car top elite status. Cell phone protection and PRIMARY rental car coverage. Awesome seats at baseball stadiums for just 5k points each. And lots more. Available with my Credit Card Links, thank you for your support!
NEW: Get 75K Miles, Lounge Access & More with the Capital One Venture X Card
The Best Ways to Use Capital One Venture Miles
7 Underrated Benefits of the Capital One Venture X Card
Sticking with Capital One Bank…it is offering 75,000 points for its Capital One Venture Rewards Credit Card. Annual fee is $95, minimum spend required to earn the Signup Bonus is $4,000 over the first three months and the card basically earns 2 points for every dollar. And you can transfer the points out to airline and hotel partners just like the Capital One Venture X card above.
ENDING APRIL 5, 2023: Chase IHG Rewards Premier Card 175,000 Points Signup Bonus. After only $3,000 in spend in the first three months. Not free, you gotta pay the annual fee of $99. Free night up to 40,000 points per night starting with the second year of holding the card. Automatic Platinum status (which is not a big deal) while you hold the card. Card earns 26x per dollar spent on IHG properties, 5x on travel/dining/gas and 3x everywhere else. Fourth reward night free on stays of 4 or more nights. Under Category/Hotels HERE, thank you.
Some of the links are behind a paywall. You can try to read them using Archive.is.
TBB
travelbloggerbuzz@gmail.com
You can join 557 email subscribers to receive each blog post by entering your email address below and then clicking on Subscribe:
Opinions expressed here are author's alone, not those of any bank, credit card issuer, hotel, airline, or other entity. This content has not been reviewed, approved or otherwise endorsed by any of the entities included within the post.