Another TBB post featuring the most eclectic links around the web such as going inside the Bitcoin cult, how to buy I bonds, Putin and Ukraine, all you need to know about long Covid, the economics of writing online, we travel to see waterfalls and Arabian deserts, Vanguard getting into bed with Amex, history of the AK-47, the death of gas stations, dust storms, solar plants, and a whole lot more. Enjoy the weekend, stay healthy!
TBB Blog Mission: To Educate. Entertain. Inspire. In That Order!
Support TBB by applying for CREDIT CARDS or visiting our

LINKS

or Donate

You like my blog? Send a link to someone please!
TRAVEL
These are nice: 21 Most Beautiful Waterfalls in the World. In my opinion, the most stunning one is Angel Falls in Venezuela.
Great video, Arabian Deserts From The Air.
I had never heard of The Lake Peigneur Drilling Disaster.
These are amazing: 30 Impressive Aerial Photographs By Cédric Houmadi.
PERSONAL FINANCE
You can justify anything based on what happened in the past in investing. But, at the end of the day, the future is uncertain and, you know, stuff happens. "There is a trend…until there isn't" by yours truly lol. Anyway, this is the point of this article: Wrong Number.
By definition, all data are historical, but all decisions are about the future.
But under new rules, required minimum distributions (RMDs) from retirement accounts don't need to begin until age 72. Meanwhile, the Social Security rules are unchanged. Benefits still hit their maximum at 70…And the rules may change yet again: Congress is now considering moving the RMD starting age to 75. 
When evaluating bonds, don't dismiss bonds with low coupons and don't be deceived by bonds with high coupons. Always look at yield. That's the more important measure.
Is it just me who just throws up even looking at these clowns? 'We're a Cult': Inside Bitcoin's Shamelss Hyperfest.
"Once you get into bitcoin, there is no way back," the man, whose name was Pablo, said over piles of women's underwear emblazoned with the cryptocurrency's logo. A sign behind him read: "Panties for Bitcoin."
At a stand selling bitcoin-themed children's books and promoting "bitcoin education for all ages," a couple stopped to buy a "HODL Me Tight" onesie for their baby, who they had brought with them to the conference. Across the hall, a woman with overlined lips and bleach blond hair was selling a concept called "CommuniSea," in which members purchased shares in a luxury megayacht with on-board chefs and private trainers. Each "share" gave members a certain number of points, which translated to a certain number of nights on the yacht—all for the low starting price of $395,000 a year.
"So it's like a timeshare," I said to the woman.
"No, no, no," she assured me. "It's like an NFT."
You are hearing a LOT of buzz about I bonds lately. This is the best and most practical article about How to Buy I Bonds (Series I Savings Bonds: Soup to Nuts. I must caution you all to be careful about the suckiness of the treasurydirect.gov website, it makes DOS look high tech so if you get bogged down do not blame me because you have been warned! There are some ways to get around the $10,000 cap on purchases per year but it does require even more gymnastics with the website and just administering it all. NO DOUBT the interest rates are attractive! At this stage in my life I find it very important, in case something happens to me, my wife and kids are not burdened too much dealing with the aftermath. In more positive news, the government has been promising a website upgrade and an increase in the annual cap, perhaps up to $100,000 which will make it a LOT more attractive going down this hole…
You're required to hold them for at least one year. After that, you can cash out at any time you'd like, or you can choose to hold them for up to 30 years from the original time of purchase. If you cash out within five years, you forfeit interest earned in the previous three months, whereas the early withdrawal penalty on a typical commercial CD is often six months or 12 months of interest. The flexibility to cash out after one year with a low early withdrawal penalty or to hang on for as long as 30 years makes I Bonds good for both short-term and long-term investing.
Similar to a CD, the value of I Bonds never goes down. They are guaranteed by the U.S. government. Unlike a typical CD with a fixed interest rate for the entire term, the interest rate on your I Bonds changes in six-month cycles. You stay on the current rate for the full six months and then you go on a new rate for another six months, and a new rate after that for another six months, and so on.
If Bogle was alive he would have a fit. With McKinsey helping to up its 'efficiency,' Vanguard Group does eye-opening client acquisition deal with American Express that layers a big fee onto financial planning offering that the two firms roughly split.  You know, you could get Vanguard's offering directly cheaper rather than going through Amex! Anyway, we 'll see how this works out. It DOES have a great impact in the frequent flier/guest loyalty rewards space…potentially, that is. We'll see, watch this space! The comment(s) cracked me up 😉
UKRAINE WAR
Fantastic podcast with A Ukrainian Philosopher on What Putin Never Understood About Ukraine. And here is the transcript.
I follow this Kyiv Independent war journalist on Twitter and this tweet of his I agree 100% with:
I keep thinking about this and I find nothing that proves me wrong. From the Russian side, this is one of the dumbest, most absurd, and idiotic wars in human history. Literally anything the Kremlin tries to present as a justification sounds like schizophrenic obsessive delusion.
Ok, this one is not about the war but it involves guns so I am sticking it in here: The Timeless, Ubiquitous AK-47.
Since we are dealing with Ukraine defending their country and democracy, this still surprised me: How Many People Live in a Political Democracy Today? Answer: Only 29%.
COVID-19
This podcast is right on, if you are interested in the subject: Everything We Know About Long COVID.
The videos from Shanghai residents screaming at night quarantining at home are kind of surreal. At the same time, according to Our World in Data, total deaths in USA are 987,343 and just 4,638 in China. Ok, the China figure is likely too low but still. I like to play devil's advocate, keep it civil in the comments ok?
ODDZ & ENDZ
Very helpful: How to help someone with tinnitus.
My dad used to own a gas station in Greece. He retired in 1995, my cousin still runs it. I have been telling her she should probably not pass it down to her son/my nephew. The death of the gas station. Our next car is likely not going to be an electric one but the one after that definitely will be!
Haboob: A Decade of Dust Storms. This video, wow!
These are amazing: Aerial Photos by Tom Hegen Capture the Sprawling Solar Plants Popping Up Around the Planet
MILES & POINTS
HOT CREDIT CARD OFFERS: 80k CHASE Sapphire Preferred, 75k CHASE Business Hyatt, 75k Capital One Venture X, 75k CHASE Ink Cash, 75k CHASE Ink Unlimited, 100k CHASE Ink Business Preferred, 60k CHASE World of Hyatt Visa, 50k CHASE Sapphire Reserve, 60k CITI Premier, 20k CHASE Freedom Flex. up to 30k CHASE Freedom Unlimited, 70k CHASE United Explorer, 3 FREE Nights with Chase Bonvoy Boundless, 60k BANK OF AMERICA Alaska Airlines Business, 20k CITI Custom Cash, and many more, including many AmericanExpress cards, including Delta, Marriott and Hilton cards! Please check out my Affiliate links. Terms apply to American Express benefits and offers. Visit americanexpress.com to learn more.

If you do not see a credit card with my affiliate links, perhaps I could refer you? Contact me!
This section is about my hobby addiction of collecting frequent flyer miles and hotel points since the early 1990's! Feel free to skip this section and parts of the next one if this is not for you.
Newbies: Aim to simplify your life. Pick a few programs you know you will be able to squeeze great value out of, while realizing that these miles and points will continue to devalue. Also, pick a few blogs that add value to your life and do not burden you with repeated ways trying to monetize you every day or get to clibkait you with "shocking" crap you really do NOT need, don't fall for that! Maybe this blog is one of them in your media diet. As long as this blog is up…almost ten years going now. For the record, this blog does not have ads, gets support from just three readers who really care and the occasional credit card sale…you can be first this month!
The Chase Sapphire Preferred card is again available with 80,000 signup bonus. All four in my familia have this card, it is our anchor card. Both kids have it and will keep it for many years. Same with me and my wife. It helps us swim in the Chase Ultimate Rewards ecosystem, build good will with this bank and after solidifying the credit score…everyone is ready for more…signup bonuses 🙂 Again, I could be doing daily posts with headlines such as "BEST EVER offer, ENDS SOON, HURRY, 69 reasons I Love this card, blah blah blah. But I don't. Ask questions via email or in the comments. This card has a $4k minimum spending requirement. If this troubles you, this is NOT for you! And NEVER EVER carry a balance in your credit cards from month to month, ok? Please use my Credit Card links, thank you for your support.
Bloggers were screaming that the Chase Hyatt Business card offering 75k World of Hyatt points was ending. My referral link still shows 75k if this works for you.
I usually don't do Marriott Bonvoy points. But its recent Marriott Bonvoy Boundless card offering three free nights could appeal to some. I still regret a few years ago I did not go for a signup bonus offering five free nights, oh well. Available with my Credit Card links (under Card Category/Hotel).
IHG Rewards is rebranding (again!) to, please sit down, to IHG One Rewards. I am not sure why they are so excited here, starting with "wow", really? Wow! IHG to offer real elite benefits. Watch out Marriott. Are these an improvement? Certainly. I am not sure "watch out Marriott" is a compliment here lol. I don't have IHG or Marriott cards, for the record. Doing this sure does not help my credit cards sales, sad lol.
I recently booked my award tickets to return from the Berlin Marathon and I must admit I purposely routed through Dallas so I can visit this lounge! For Capital One, Lounges are a Focus in 2022 & Beyond. Good to hear, I am really enjoying my Capital One Venture X card and I am pulling it out more often. Maybe this card becomes THE one card to beat them all? 🙂
If you are into Hyatt, here is a World of Hyatt Complete Guide.
Register for the latest Hilton Honors promotion: Earn up to 3x Points on every stay. Actually, it is double points. The triple points require a three night stay (or more). A bit better promo than usual, maybe a trend starting?
You can register to earn 5k Raddison Rewards of the Americas points with each stay. Very lucrative promotion if a stay in one of these hotels is an option, especially if your employer pays the tab. For the rest of us, I guess register for it and keep it in mind just in case.
BLOG BUZZ
We are now entering BLOG BUZZ, a section for advanced hobbyists and veterans of this fast imploding hobby and also a section where I go on and on about some stuff that happens in my life because it helps me feel better about myself.
Again, if you are into Hyatt, here are some ideas: The Best Ways to Use Hyatt Free Night Certificates in 2022.
By the time I decide to do this…it will be discontinued: Award Success: ANA Round The World Award In Business Class For Just 115,000 Miles.
As mentioned earlier, I finally booked our return from Berlin to Detroit in September. I went with AA miles connecting in London Heathrow and Dallas with plenty of layover time to enjoy the lounges. 30k miles each. I almost went with Delta Skymiles but the taxes and fees were higher and I have been through Amsterdam way too many times. I need to add one night at the Grand Hyatt Berlin and I emailed my Hyatt Globalist concierge, hope he can do it and attach it to my confirmed suite upgrade reservation. Two nights before we head to the GH, we are at the Waldorf Astoria Berlin using two Hilton free night certificates.
I burned some of my 120k+ Capital One Venture X points on five Detroit Tigers baseball tickets. We are going with another couple and we are sitting pretty close to the action. Their son should have a night to remember. Hope the weather cooperates in mid May! Anyone did this yet? I have not received the email with the tickets, is it too early?
I have burned 277,807 miles and points year to date with about 4.8 million still in the bank… #addiction.
This is for current and aspiring bloggers: The Economics of Writing Online.
At the core, there are three ways to make money creating content online:
Paid subscription model
Paid cross posts on other sites
Free content with ads
Well, I am 0 for 3 here and it shows! Expenses this month to date are 10x the revenue earned (thank you to the three monthly donors who I feel obliged to…keep going!). I am committed to stick without ads here. I don't have time to cross post on other sites and definitely do not kiss the ass of bloggers I have no respect for. I sometimes thought about going the Substack route but maybe the newsletter wave subsides because people are getting subscription fatigue? And I really do not want to add yet another platform to figure out. So, I keep going here. Lesson to newbie bloggers: You can make money blogging if you stick with it and, give it your all, and…sell some of your soul. Anyway, do not take advice from me blogging for almost ten years not making minimum wage lol.
My running was going great until yesterday. I fell and scraped knee/elbow/palm/hip. This is what happens when you want to mutlitask by dropping the car for service and then going to run in an area you never ran before. I misjudged a pothole in a parking lot and fell very awkward. Going to take a few days off. I am ready for the marathon, these should be tapering easy days. I am worried about the knee mostly, it appears a little bruised… #developing. Update: I woke up today with very sore knee, trying to think positive thoughts, nine days to go before the Toledo Marathon…
Points With a Crew bought his website back and asks if we missed him? Well, nope.
God Save The Points blogger gets hired by that OMAAT new award software outfit point.me. I predict a sale to TPG in a year or less.
Let me leave you with this…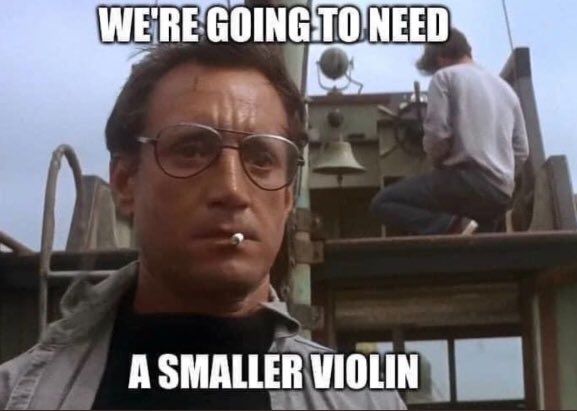 Thank you for reading my blog. If you enjoy it please pass it on to a family member or friend, thank you!
Some of the links are behind a paywall. You can try to read them using Archive.is. Or use 12ft Ladder. Or the Firefox browser.
TBB
travelbloggerbuzz@gmail.com
Follow TBB on Twitter @FlyerTalkerinA2.
You can subscribe to TBB below, winners only!
Opinions expressed here are author's alone, not those of any bank, credit card issuer, hotel, airline, or other entity. This content has not been reviewed, approved or otherwise endorsed by any of the entities included within the post.