We bring you two blog aggregators, freak out with more hotel brands, more coronavirus resources, managed a Shamrock Race 10k PR, some promos to register, some crazy people wanting to kill our hobby, learn more about the business behind climbing Mt. Everest, answer vexing tax questions, meet the richest person in each state, that WeWork couple full of BS, cats and roosters, another scammer selling a backpack…hey I can do other things with my time you guys. Thanks for reading my one man blog, no interns were harmed in putting this baby together!
TBB Blog Mission: To Educate. Entertain. Inspire. In That Order!
Support TBB by applying for CREDIT CARDS and visiting our

LINKS

!
You like my blog? Send a link to someone please!
Brought to you by the amazing TBB Amazon link! This blog is published every Monday, Wednesday and Friday. Except in major US Holidays. For now…
We have lots to cover in this edition, buckle up! Before you do, if you enjoy my blog please send a link to someone who may enjoy it too. If you do not enjoy my blog why are you here? If you are here for the first time, welcome and hope you stick around!
MILES & POINTS
HOT CREDIT CARD OFFERS: Two new offers on United credit cards, a personal for 60k and a Business one for up to 100k miles. The IHG Rewards Club card offering 140k points too, highest ever. Other credit cards offers that stand out for now are the 100k Southwest Performance Business card and of course the 80k Ink Business Preferred. In addition, there are personal and business offers for the 70k Amex Delta Skymiles Gold, 100k Platinum and 100k Reserve credit cards. Available with my links. Lets move on!
There are two blog aggregators that post links to new blog posts appearing in several miles and points blogs. Neither have blogs I would include. Beware some of the blogs appearing on them have not posted in a very long time. I prefer MilesFeed because PointsBuzz has my blog dead last on the page, seriously? They are:
I think it is very likely we see more promos like this one by Alaska Airlines: "Earn 50% more elite-qualifying Mileage Plan™ miles on Alaska Airlines flights between March 7 and April 11, 2020.". And the elite status extensions will likely expand beyond Asia, stay tuned.
Besides all the disturbing virus stuff we have all been dealing with lately, here comes another article that we in this hobby certainly do not need to pile it on, come on! Are Frequent Flier Miles Killing the Planet? Amid the never ending devaluation beatings, closing of MS avenues, revenue based domination…and now WE are responsible for killing the planet too, WTF! With the intro of how much you spend to become elite, the mileage runs are pretty much over except for a very tiny group of road warriors who find themselves on the bubble. And morons who still read RenesPoints still blogging about mileage runs! The author of the report frequently cited in this article is out of control with several recommendations but this one is really something, wow!
Dr. Carmichael would like airlines to prohibit customers from using their rewards points on flying and instead restrict them to low-carbon goods and services like e-bikes and gym memberships. [Breaking: An urgent meeting at The Points Guy World HQ was called to discuss how to sell credit cards if this ever came to pass!]

For long time readers of my blog, you know I have been beating up on hotel companies that amazingly still continue to introduce brands. It is ridiculously out of control imho. And the New York Times agrees with me but did not ask me for a quote, is it because they don't know my blog even exists? Ok, please don't answer that! How Many Hotel Brands Is Enough?
Communicating those differences can be challenging. Hyatt groups some of its brands into a "timeless portfolio" of "classic brands" like Park Hyatt and Grand Hyatt, and a "boundless portfolio" of so-called "lifestyle brands" like Hyatt Centric and Andaz. Categories on Marriott's website include "Premium" hotels like Marriott and Sheraton that offer "sophisticated and thoughtful amenities and services," and "Select" hotels like Courtyard by Marriott and Aloft Hotels offering "smart and easy amenities and services."
We are going to see disruptions in the travel industry…and is United hurting for cash already? United Makes Massive Negative Change To Schedule Change Policy (From 2 Hours To 25+ Hours For Refund) Applying New Rules Retroactively.
TRAVEL
This will be blogged in many sites and lets see if ANY site links back to me: Scandinavian Airlines: Get Woke, Cry Wolf. You are not going to believe this ad. And instead of SAS saying sorry, they double down. Was this all intentional to, you know, get noticed? Or as we say in my blog…get some buzz?
We all know Nepal makes a lot of money from tourists coming to climb Mount Everest. But did you know really how much? How Mount Everest became a multimillion-dollar business. It will shock you! This place is getting more commercialized than Disney me thinks.
An analysis of the market shows that Everest packages run anywhere from $35k to $160k, but the average Western operator charges $66k. This price includes all of the Everest-associated fees levied by the Nepalese government: $11k per climber for a permit, $3k for a liaison officer (who certifies each climb), $2.5k for icefall doctors (Nepalese climbers who secure the route), a $2.5k facilitation fee, and a $4k garbage deposit.
Do you know where the largest bird sculpture is located? It is in Kerala, India.
Amazing photography from Asia in Review.
CORONAVIRUS
This hits closer to home as client's son is stuck in Milan now. Italy Quarantine Bans Travel for 16 Million People in the North. I saw a video on Twitter how people were running to get on buses and trains to leave Milan to beat the start of the official lockdown. I am looking at that and you can't help but shake your head…so all these people will likely be spreading it even more!
I have seen some epic pics but this one in Wuhan is beyond epic, wow! 87-year-old coronavirus patient watches sunset with doctor outside Wuhan hospital.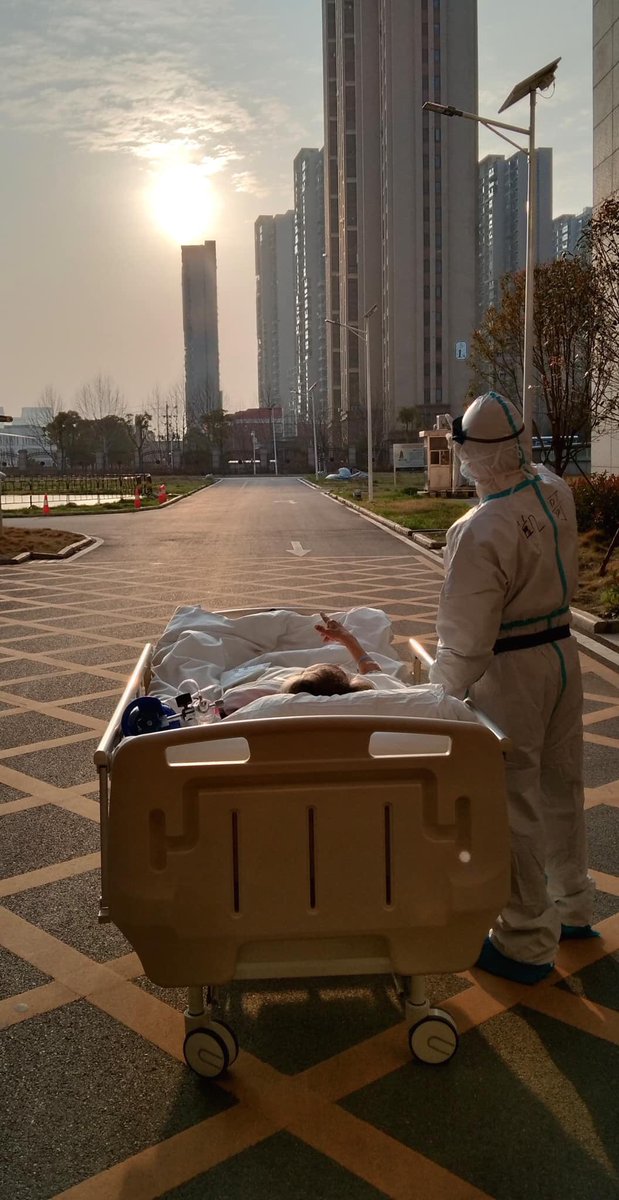 There is a lot of CRAP online. Like you did not know that already. But sometimes you find some people who may just know what they are talking about. I think this MD on Twitter does, check out this thread.
I have been having some cold symptoms lately. Or is it the flu? Or is it this phucking corona virus? This may help you too: How to Tell if you Have the Flu, Coronavirus or something else?
This site keeps up with all the travel restrictions that are in force, maybe you should bookmark it.
If you live in Singapore you definitely should bookmark this site: COVID-19 Singapore Dashboard.
Not sure how long cruise companies are going to survive…when the US State Departments says do not get on a cruise ship!
PERSONAL FINANCE
Lets continue with helpful educational tax related articles: Your 8 Most Vexing Tax Questions, Answered.
Here is the Wealthiest Person in Each State.
ODDZ & ENDZ
Here is more on the WeWork debacle and more on the wife of the Neumann dude. These two are laughing all the way to the bank. Amazing how this ridiculous company was almost sold to morons for a crazy number of billion dollars. Rebekah Neumann's Search For Enlightenment Fueled WeWork's Collapse. I could excerpt so many parts in this story but every one just fills me with rage so I won't and let you "enjoy" it. There is so much BULLSHIT in this world that never ceases to amaze me!
If you feel rage by reading the story above, maybe you need some death metal. And to top that, how about death metal rooster. LOL.
Another day, another scammer. I bet you a bunch of bloggers would jump on this if the guy offered affiliate income to them! This backpack has it all: Kevlar, batteries, and a federal investigation. Take care of your health, don't be like this guy!
I like to post stuff with cats. In my family we still miss Fluffy, the greatest cat ever lived. But we never spoiled him like this WTF: Japanese meal for cats.
BLOG BUZZ
We are now entering BLOG BUZZ, a section for advanced hobbyists and veterans of this fast imploding hobby and also a section where I go on and on about some stuff that happens in my life because it helps me feel better about myself.
TBB World HQ is still abuzz (pun intended) from its first ever back link from The Points Guy. Even after the beatings I inflict upon them here. While all the blogs I link to have almost never linked back to me smh.
I always thought taking credit for short term stock market movements is beyond moronic. Because you never know when it is going to bite you in theass! When it does…aahh screw it.
I ran my first race of the season yesterday. At the Shamrock Race in Plymouth, Michigan. I lowered my PR on 10k by 4.11 minutes! Just under 47 minutes, not bad for a 52 year old guy huh? Remember, two years ago I could barely run 1.5 miles non stop! The feeling at the finish line and afterwards is very addictive!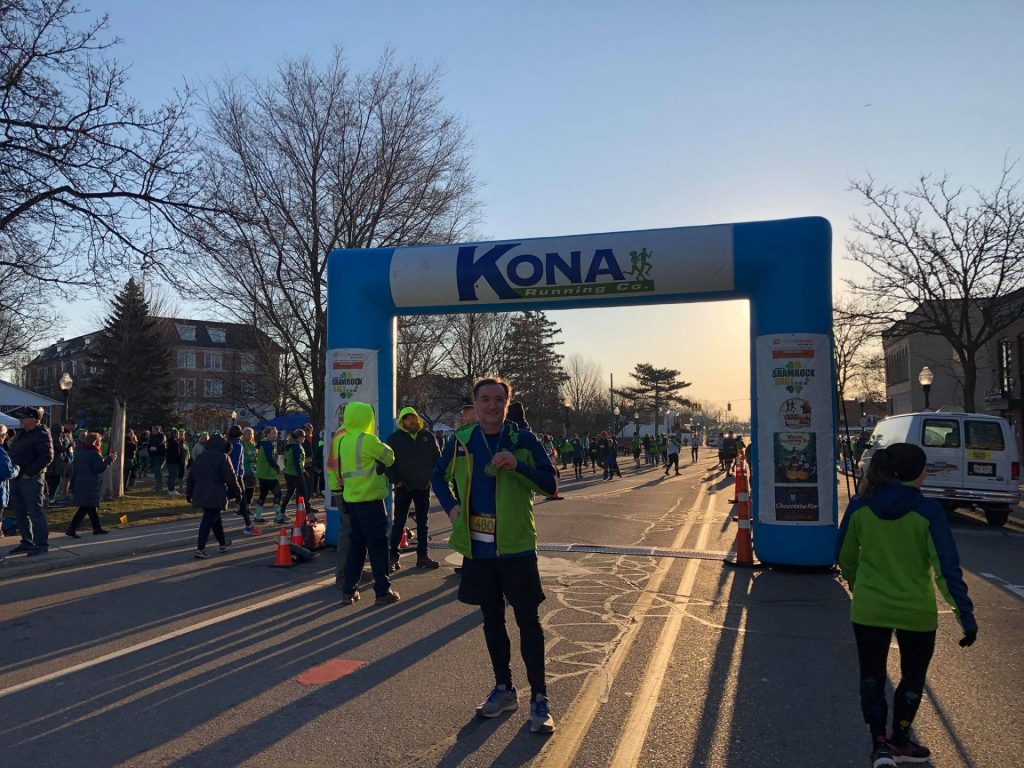 Been some time since I recommended a song. One of my favorite artists, RIP. The amazing video art, that voice and those lyrics are pure poetry!
Leonard Cohen – Happens to the Heart
A few excerpt lyrics from the song:
Now the angel's got a fiddle
The devil's got a harp
Every soul is like a minnow
Every mind is like a shark
I've broken every window
But the house, the house is dark
I care but very little
What happens to the heart
And I leave you with this…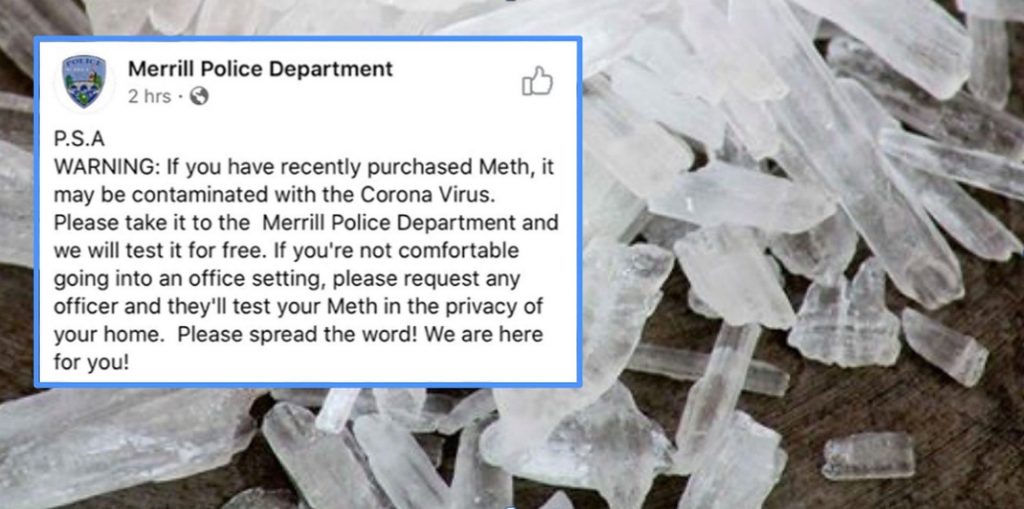 TBB
travelbloggerbuzz@gmail.com
Follow TBB on Twitter @FlyerTalkerinA2.
You can subscribe to TBB below, winners only!
Opinions expressed here are author's alone, not those of any bank, credit card issuer, hotel, airline, or other entity. This content has not been reviewed, approved or otherwise endorsed by any of the entities included within the post.