We rant away today after a weekend full of crap blog posts selling away the "hobby".  Your credit is their most important asset!
TBB Blog Mission: To Entertain. Educate. Inspire. In That Order
You can support TBB by clicking/forwarding any of our Referral Links and starting your online shopping at our Amazon affiliate link . Or click on the Amazon Banner on the right, thank YOU!
Frequent Traveler University FTU seminar in Chicago was this past weekend. More are scheduled to DC and San Diego and even Amsterdam! Same speakers and most likely same topics. Reader on twitter said  that it looks like a "fan boy circle jerk". What is next, autograph sessions for $5 per autograph? I guess if there is demand and people willing to pay a fee to learn how to travel for free…Before someone jumps up to remind me why I am going to the Mile Madness/#WestCoastDO meeting in Phoenix in November I am doing it for the social aspects alone and to get away from my family for a weekend to keep my sanity lol.
More on FTU. The DC meeting is different. And MUCH MUCH bigger. They are rolling together somehow the newbie targeting session ($149 fee!) AND the Advanced session ($249 fee!) and, sit down please, an EXPO by USA Today! Is it just me or are the ticket prices higher every time? I bet the sponsors are paying even more money too? I thought that this FTU organization was non profit doing it all to educate frequent flyers? Or something like that. Whatever. Tickets will also be sold at USA Today, full details on that are sketchy at press time. Hmmm, what the hell is going on here with this USA Today angle, they are even bringing three "sponsored" speakers! Like I said, same speakers with same topics going over what they usually blog about. They are aiming at over 600 attendees (total?) and View from the Wing is calling it the biggest Frequent Flyer Event ever. Who are we kidding that this is about frequent flying anymore? This is about frequently applying for my credit cards event! I do not like this over the top commercialism of my dear hobby. Actually, it makes me sick to my stomach. What also makes me kind of sick is seeing several bloggers in my Blogs I Like list in the same speaker line up and even doing presentations together with the bloggers in my Blogs I Ignore list. To me this shows you approve of such blogging sell sell sell practices. YOU are contributing to this madness. And that makes TBB sad —-> sadface. When I find some downtime I need to work on my lists again. #readintoitwhatyouwill #DoNotBeaTool!
The other shocker was this post by Chris Elliott asking his readers whether to join Boarding Area. Say whaaaaaaaaaaaaaaaat? Doctor of Credit tweeted this which I found interesting: "Aint nothing but clickbait, Elliott is an excellent marketer and a terrible advocate.". Which explains why Delta Points voted yes (Delta Points once sponsored something on Chris Elliott sometime ago, I think it was the email newsletter or something). If he goes there, I bet he won't be as critical of loyalty programs and them "rabid" people. Or he may turn into a "____ credit card is my favorite". I did not vote in his tool poll and I agree with the Doc on this one.
Signs You Fly Too Much: Haircut Edition  – One Mile at a Time   [Ok, is it just me? What's up with "I need to get my hairs did." What? Is this just some type of young Z generation language or something? I thought the post was ridiculous, read like the Chronicles of Getting my Hair Cut in some lounge with champagne. Different strokes for different folks. So many airheads in this space (pun intended). I guess I am out of fashion having my hair cut by June since 1986 for $13 bucks lol.
2 Cards Get You 7 Nights Hotel & Almost the Southwest Companion Pass!  –  Million Mile Secrets    [Hmmm, I think I have seen this in some other places online. Commenter leaving back link says "Great hack".  &$%#]
The following two posts were posted with in a minute of each other as they were in my Feedly TOGETHER. Enough said. Priorities. Hey, you guys repeat the same stuff, you are probably fighting over the same readers for credit card conversions too! Do you compare conversion ratios and stuff or are you prohibited about discussing this information with fellow credit card salesmen too? Just wondering out loud. See you on another post full of your credit card links real soon. Nobody has picked up my idea on "Top 5 Cards When You Have Diarrhea!" I hear it's a guaranteed weener!
Credit Cards With The Best Annual Spending Bonuses  –  One More Credit Card One More Time
The Five Cards That Give Your Spending the Most Leverage  –  View from the Wing
Is Pursuing Points and Miles Worth It?  –  Frugal Travel Guy    [Let me ponder about this for a fraction of a second and go out on a limb here you guys. Yes?]
Which Card Will You Sign Up For Next?  –  Frugal CreditCard Guy    [Since it is at FTG, let us consult our commission schedule and check with our affiliate manager to see what pays US the most and then we will find a reason to slide in our links and sound like we know what we are talking about. Our readers fall for stuff you just won't believe, its' a riot!]
Since I Met Minimum Spends I Carry Three Cards  –  Milevalue    [How low can you go to sell the same darn credit cards? Apparently, the answer always is: Lower!]
An 18,000+ point Delta Mileage Run: Alaska Boardroom LAX vs Delta Skyclub & flight from LAX home  –  Delta Points    [I got excited for the end of this trip report but then…I got depressed when I realized there is one more part with "final thoughts". Oh boy…]
Cathay Pacific Airlines First Class LAX – HKG Flight Review  –  Noob Traveler    [This is how you sell the dream baby and trick newbies to click your credit cards. Smiling couples, champagnes, flat beds, warm nuts, caviar, the whole package. Which of course ends with all the credit card links prominently…about ten of them. Of course this was FREE!]
The 5 Cards That Offer You the Best Insider Benefits  –  View from the Amex Wing    [Didn't I tell you we will have another post with yet another made up reason to sell more credit cards? Remember when this blog used to offer the non affiliate Amex Platinum card offers? Yeah…too bad those can't help conversions. I hear of Benz and Ameriprise offers out there? You. Don't. Say!]
Corrected: The Citi AA Business Card Earns on 5% Annual Bonus  –  Rapid Travel Chai    [Oops. Bad blog post. Corrected. By co-presenter MMS. Whaaaaat? Commenter Geoff said "I wouldn't trust MMS with any math…I have a high opinion of you and your posts, but associating with MMS is a net negative for your good brand perception." Ouch. I agree. Bad and #sadface.]
Amex SimplyCash New Offer: $250 Cash Back, No Annual Fee –  The Miles Professor    [Wow. Bang! Again. Already! Let me guess…Marketing Professor? Uggh!]
Why Revenue-Based Programs are Bad for You — and Why You Should Jump Ship Now  –  View from The Chase Wing    [Another rant bitching about the inevitable and eventual move to all these becoming revenue based. We are talking about this blog's livelihood when a "Free" first class seat would be priced at 1,350,00 miles (on Delta it would be north of 3 million…if you can find one…because theoretically you should…but we are talking about Delta!) Anyways, where am I going with this? Oh, I saw this part "I don't like revenue-based programs because there's an inherent conflict of interest between employee and employer interests" and I almost exploded. How about the conflicts of interest of this blog selling credit cards non-stop when they pay you to do so huh?. This drives me nuts…working on it]
Ok, this is really funny. And TBB is all about Fun and snark you know 🙂
Personal Finance Digest with Top 10 Rejected Credit Card Clickbait Articles!   LOL
10. Top 10 Credit Cards for Jimmying Locks
9. Top 10 Credit Cards for Paying Your Blog's Web Hosting Fees
8. Top 10 Credit Cards for Funeral Expenses
7. Top 10 Credit Cards for Getting a Cute but Rambunctious Little Kitten (with photos!)
6. Top 10 Credit Cards for Enduring the Crushing Pain of Daily Life
5. Top 10 Credit Cards for Obscure 19th-Century British Novelists
4. Top 10 Credit Cards for Getting Certain Illicit Substances in a Nice, Straight Line
3. Top 10 Credit Cards for Collecting Affiliate Cash
2. Top 10 Credit Cards That Can Be Sharpened Into a Shiv for a Prison Fight
1. Top 10 World Elite MasterCards® for Flying on Hawaiian Airlines®
Can You Get a 10% Bonus When You Transfer Chase Ultimate Rewards Points?  –  Million Mile Credit Cards    [So glad you asked, click on all my Chase card links!]
Frequent Traveler University December 5-7 Event Tickets Available  –  The Miles Professor    [Keep selling and one day you can be a Titan. Yes you can!]
A Mainstream Journalist Gets Their Credit Card Advice Dead-on  –  View from the Chase Suite   [Salespeople never cease to amaze me every day. But this one was, well, not as surprising I guess. I should know better by now. Nearing end of the month and just want to score some more credit card conversions. So we find an article by some other "mainstream" journalist as a prop to sell some more of our credit cards. Brilliant huh? Or, more like, Titanic! Barf!]
I need a better way to make myself spend less time on this crap. And leaving Friday-Saturday-Sunday blog action not reviewed it obviously amounts to a mega Blog Buzz post on Monday morning. Mind you I have another regular "positive" TBB blog post ready with some good stuff over the weekend which is now becoming kind of stale which will publish on Tuesday so I don't kill myself. Quarter end work coming up so dear God please give me strength to keep this up!
I read a blog post somewhere about what you can do to make your blog succeed. One "tip" was to stop writing so much and promote, promote, promote your site. It said at least 50% of the blogger's time should be spent on promoting. WTF, really? I think I spend 2% of my time doing that and that just consists tweeting my blog posts some times throughout the day (which brings most traffic). In almost 2 years I have 3 banners on the right hand side: Amazon, the one with ads paying pennies per day and Roboform with a few sales and hitting the minimum payout is probably a stretch. So, obviously I am a commercial failure. Please do NOT ask me about monetization, amazing I get questions about THAT lol! If anyone knows of a company I can use that will let me stick something on a separate tab with credit cards and not mess with me and allow me to say "Don't go for that one, it  is NOT the best offer" and will not bother me with endless emails with "sell sell sell" directives and not mandate a sales quota and, heaven forbid, tell me I can not say this or that PLEASE let me know, l really appreciate it! I just want  to see the Troll's reaction about this 🙂  Still searching for a workable groove to keep going…
I am still amazed Chris Elliott is considering Boarding Area! Shaking my head.  I feel so much better when I release what's bothering me inside, love my therapist! 🙂
That yakov dude over in DansDeals is really onto stuff…like the Chase Ink Bold going away it appears. Hate to hold the good stuff until Tuesday. So, just a teaser for Tuesday's post. 🙂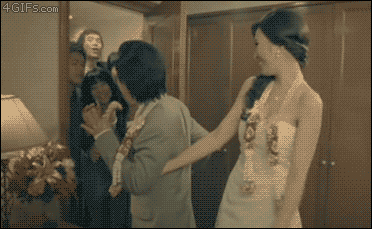 Check out my updated blog lists: Blogs I Love, Blogs I Like, Blogs I Ignore
Thank you for reading and supporting my blog!
Please pass my blog link to your friends and family if you think they will enjoy it too.
TBB
travelbloggerbuzz@gmail.com
Join over 3,065 TBB followers on Twitter @ FlyerTalkerinA2 and add TBB on Google+