TBB Blog Mission: To Entertain. Educate. Inspire. In That Order
You can support TBB by clicking/forwarding any of our Referral Links and starting your online shopping at our Amazon affiliate link . Or click on the Amazon Banner on the right, thank YOU!
Time to evolve the formatting of the Blog Buzz…Cutting and pasting titles is a major bitch you guys! There is no way for me to comment on every blog post I have marked in my Feedly as I have no templates or contributing writers, Managing Editors or ghostwriters! So I 'll just type what goes through my mind and see how that goes. Trying this and perhaps picking the "Top 10" to comment on or maybe the "Top 5" when life gets in the way. Or something like that. One constant here…I like to mix it up!
Watching how Milevalue relentlessly is pushing only the cards he can sell (especially Barclays cards!!!!)  is just nauseating. You would think there are no other cards in existence out there! Just when you think there was no way he can insert a Barclay link in a post…you were WRONG! Again and again. Wow!
Former TBB troll Rick/ingy resurfaced as "fan of the Buzz BS" in the comments again. For any new readers, he is the Founder of Frugal Travel Guy blog which, in my own opinion, is a corporate front for bombarding newbies with a horrific assault to get them to open more credit cards so the business can make even more more money.  There is nothing wrong with making money of course, the key is how you do it. This blog belongs in our highly prestigious, Pulitzer prize winning, Amex approved (huh, just kidding about this one! ) Blogs to Ignore list. To them it is all about credit card conversions 24/7 365. If you want to read some nice things he dishes out you can read them here towards the bottom of the comments.  Anyways, where was I going with this? Oh yes, I just had a senior moment exsqueeze me! So ingy mails in a couple of posts every week to Frugal Travel Guy (the blog). One of them was about credit card offers ending since he has been doing it for so long. For proof to show you I am not the only angry blogger or reader out there…in this post by Free-quent Flyer titled "Bank of America wants to pay you to be a customer" that FTG post is called "intensely stupid post". Hey, it is not ME. By the way, one of FTG's (the blog) posts was a trip report to the Maldives. You know, just because, you CAN do the Maldives frugally.
One Mile at a Time had a post about "Favorite Hotel Toiletries?". I swear, not a single one that was mentioned rung a bell to me! It just goes to show you I do not waste a single second looking at the bottles or caring about their smell, texture or feel. They all look, smell and feel pretty good to me. I have a whole drawer full of them. I don't remember the last time I spent actual cash for soap or lotion!
Delta Points continued on with Part whatever # on yet another boring trip to Sweden with tiny pictures, did a tiny post with almost non existent coverage of the latest Delta award sale (but managed to insert an Amex credit card link naturally) and then had THE post about the coming changes to the Skymiles program calling them Destruction of Skymiles or DOS. I bet the Delta folks in Atlanta are banging their heads! In a nutshell, the blog calls out this is a REALLY bad move by Delta. I disagree but will give it some time to see what happens. Actually, One Mile at a Time had a much more coherent argument that Delta can get away with these changes. Please please stop saying "bunch" so often! And, of course, both of these bloggers would just LOVE to sell you the Delta Amex credit cards! By the way, Points, Miles & Martinis wrote a paragraph, pasted part of Delta's email and managed to stick 6 Amex credit card links in tiny post!
There will be a Dutch version of Frequent Traveler University in Amsterdam later this year. You can learn all about how to travel for FREE 🙂
Mommy Points wrote a post about the dangers of credit cards. Of course I welcome it and we do not get enough of them. BUT remember the frequency of the posts SELLING credit cards vs these cautionary ones…is it what? 99 to 1 or something like that? Remember the post a few days ago about 20 ways to charge things with my favorite "Go out and eat. You deserve it"! The blog will be back in its sell mode soon. Every blogger fears losing the lucrative Chase and Amex links if they don't push enough "product" out the door!
The Miles Professor worked out some type of referral revenue arrangement with Award Magic, which is an award booking service. And then promptly found yet another way to sell the US Airways credit card. If only TBB devoted so much time to increase the blog's revenue sources…ok, don't finish that!
I am amazed how View from the Wing continues to come up with such click bait headlines. How about "Five Cards That Will Help You Travel the World Quickly". Wow, impressive isn't it? Anyway, for another proof that TBB is not a nest of "angry's" the comments in this post by "Travel is Free" following View from the Wing's first comment are absolutely brutal! Makes TBB look like a saint! Anyways, I see both arguments of the "Free", it is a semantics thing. What I don't get is why he did not raise the same anti "Free" arguments in the Mommy Points Nightline post but felt compelled to raise it with TIF's post?  Someone counted (thank you!) how many times the word "Free" was used in the Nightline segment and it was 14 times in 6.5 minutes, WOW!
When you blog you will attract some haters, it comes with the territory. Actually, you can learn a lot from negative feedback and all bloggers should value that in my humble opinion. I always liked to stick with the entertainment mission of my blog. If you spend five or ten minutes here and you leave after laughing a little, perhaps learning something I am really happy to achieve that. I try to have something original and not follow herds. I have been reading all these guys since Day 1 so I think I am pretty well qualified and I can judge quality/true expertise (or not) when I see it. This was never supposed to be a blog full of data crunching and deep analyses! We have so many out there doing exactly that (cough). Anyways, I managed to get a hater blogger I always highly admired: Seth over at the Wandering Aramean. He is well known to be a little combative online and I found it honorable I finally became a target of one of his attacks. Latest attack is that I could not report on BAcon14 since I was not there and I made up crap. This even after prefacing my post about being satire AND posting a link to tweets/pics of bloggers present in the BAcon conference! And then I made my colorful commentary only intended for entertainment. Did he think I made up "Titans"? And yet, I made crap up. Well, thank you for the feedback and taking the time to tell me at Flyertalk I guess. Ok, where am I going with this, where is the entertainment in this paragraph? Here it is. It is so hilarious that my two biggest fans, ingy Frugal Travel Guy (the person) and Delta Points, JUMPED on the opportunity to STICK IT TO ME (comments #8 and #16). Now THAT is entertainment! I thought about sticking an Amazon link right HERE for some laughs but I didn't as, according to them, I am pimping my links so much LOL.
Finally, I have gotten to know online Grant over at Travel with Grant. He made a brave post and he is looking for a job. This was my comment I left in his blog post:
If you are going to need recommendations, tell them to call me.Try the job search engine indeed.com U can zero in by location with it.Oh…Transamerica. I am sorry for that stint but you should have learned a lot there 😉You can contact some of the Blogs in my Ignore list for writing gigs. And no I won't use that in my blog 🙂Keeping up the quality of your blog while working full time, along with your impeccable ethics, should be an asset to your next employer!Yeah, screw award booking, too labor intensive!
Please share any job leads with him and/or give him any feedback. To all the big bloggers, please reach out. Grant is talented and should add value to your organization! Grant gets two thumbs up from me!
Ok, I managed ten items, woohoo!
Thanks for wasting your time here and I hope you got a few laughs out of it. If not, please read Million Mile Secrets who wrote the book on how NOT to be a bore 🙂
Yes, over 1,500 blog posts daily in Feedly. This is how I feel at the end of the day and I take it all out here. Sometimes I may lose it, please forgive me. This is my therapy. I miss the good old pure days of MCI, Valuemags and my Northwest Airlines (pause to fill wine glass bottle!) lol.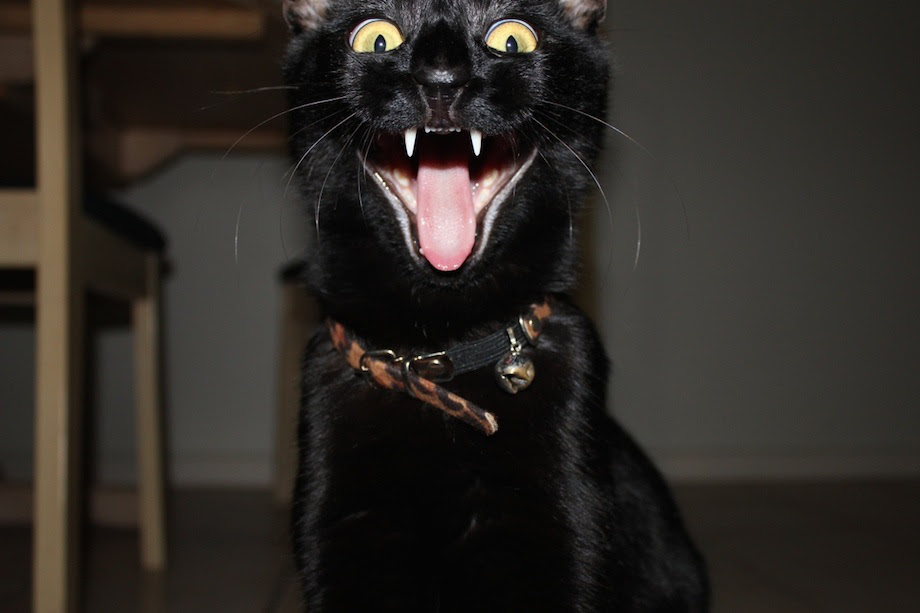 And there are times I want to say…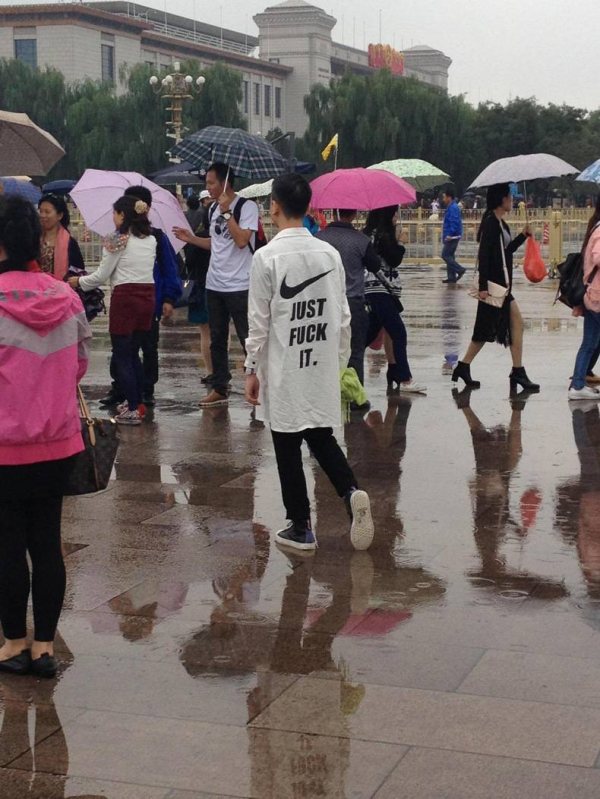 And last one…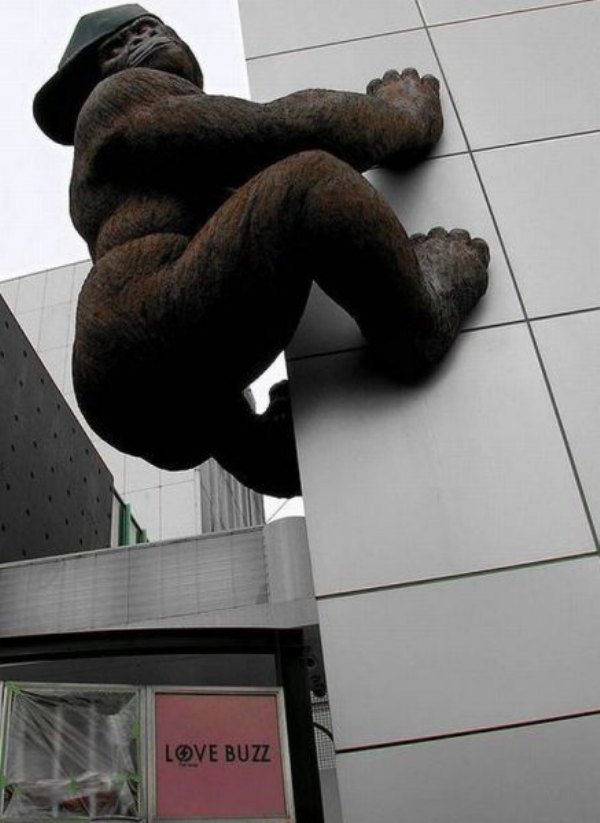 One more. A deep thought by Jack Handey of SNL fame: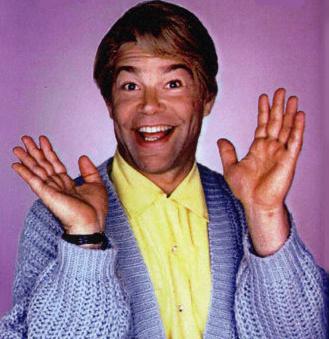 Check out my updated blog lists: Blogs I Love, Blogs I Like, Blogs I Ignore
Thank you for reading and supporting my blog!
Please pass my blog link to your friends and family if you think they will enjoy it too.
TBB
travelbloggerbuzz@gmail.com
Join over 3,065 TBB followers on Twitter @ FlyerTalkerinA2 and add TBB on Google+