We bring you a BMW Free Road Trip, Singapore Airlines Enhancements, Diving Horses and much more for you so you can travel freeeeee!
TBB Blog Mission: To Entertain. Educate. Inspire. In That Order!
I have never done this or know anyone who has done it. Ordering a car in Europe and picking it up that is. BMW's New Partnership Gets US Travelers a Free Road Trip Through Europe. It sure sounds attractive though!
This blog has a niche and does it very well. Lets visit the Laguna Vere: Tbilisi's Abandoned Soviet-era Sports Complex.
Very nice travelogue post in Sri Lanka.
Yeah, you are right, 2017 extreme weather has been record setting indeed! $175 billion of wealth was destroyed.
I had never heard of the Dancing Plague of 1518, have you? Things you learn at TBB huh?
Mind blowing surfing video from Australia showing the Cyclops wave!
Your personal finance fix of the day: A Little Knowledge is Dangerous. Over confidence kills.
Amazing library built in China with place for 1.2 million titles! Its name: Ocean of Books
Fascinating: What People Think of Globalization, by Country. Click on the link to see it better.
I had never  heard of the diving horses. Yeah, horses diving into water, wtf! The Diving Horses of Atlantic City.
BLOG BUZZ
This section is for advanced level hobbyists and veteran blog readers & personal rants & stuff
Have you heard of a devaluation that was positive? I didn't think so. And here it comes Singapore Airlines with another one effective December 7. Hopefully the new online booking feature will work as advertised. Some of the more important changes are shown below (HT: Frequent Miler).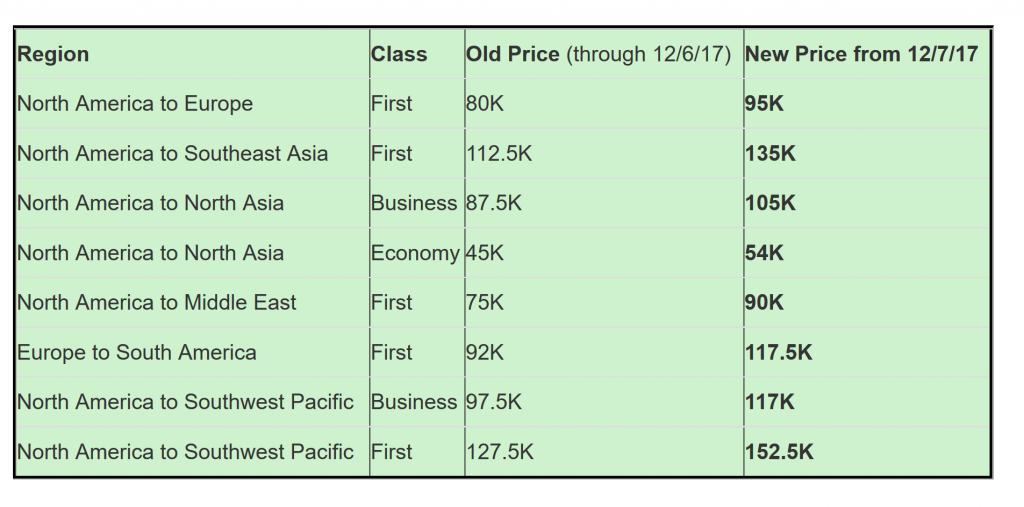 Hmm, is there a ghost writer these guys use or what?
One Mile at a Time – American is Adding Flights Between Dallas & Iceland in 2018
six minutes later…
View From The Wing – American Airlines Launching Iceland Service
A reader asked in the comments about my earning/burning mode lately. Obviously, I have slowed way down and I don't do any MS for the most part. The balances have been on the decline, save it for selected card apps, mostly through son. I think the hobby's best days are behind it, thank the "expert" bloggers who keep trying to fool their friends and family to click on their affiliate credit card links showing them how to travel for free lol.
And I leave you with this…There is a severe pilot shortage out there!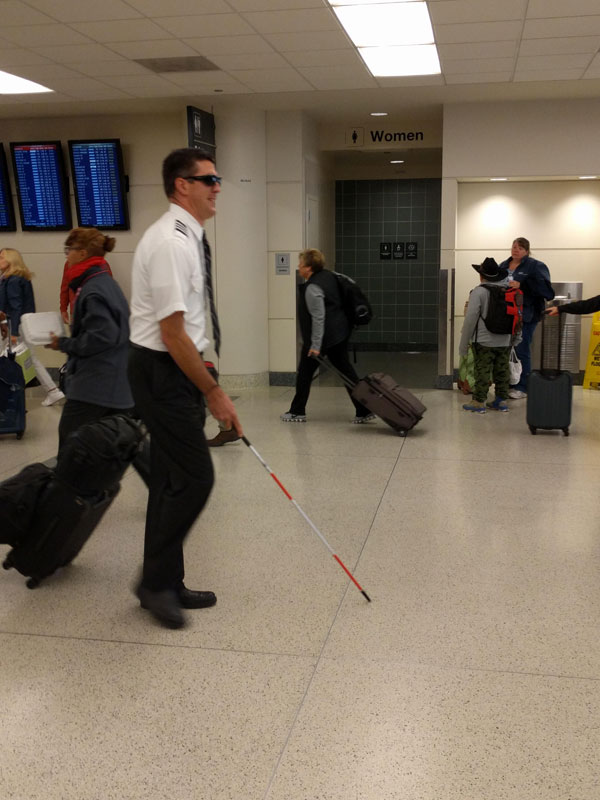 Check out my updated blog lists: Blogs I Love, Blogs I Like, Blogs To Ignore
TBB
travelbloggerbuzz@gmail.com
Follow TBB on Twitter @FlyerTalkerinA2
You can subscribe to TBB below, winners only!
Opinions expressed here are author's alone, not those of any bank, credit card issuer, hotel, airline, or other entity. This content has not been reviewed, approved or otherwise endorsed by any of the entities included within the post.