We bring you a Marriott Bonvoy reward rates analysis, show you how they get high in Afghanistan, learn all about the repo madness, more rules on Amex Centurion lounge access, sign up for more hotel promotions, look at some freshly arrived immigrant photos back when there were no walls, two new crappy Walmart credit cards, another Accor brand, learn about the last great explorer and lots more I am not going to be adding them here anymore because I spend way too much of my time on this blog and now losing myass lol plus working for free…
TBB Blog Mission: To Educate. Entertain. Inspire. In That Order!
Support TBB by applying for CREDIT CARDS and visiting our

LINKS

!
You like my blog? Send a link to someone please!
MILES & POINTS
Register for the latest Radisson Rewards promotion HERE. This has a weird and imho unreasonable time restriction, must book by September 26! "To qualify, register and book by September 26, 2019 and stay September 26–December 29, 2019."
Here is the Best Western Rewards latest promotion, register HERE. "Stay two nights between September 16 and November 17, 2019 at any Best Western® branded hotel in the United States, Canada, or the Caribbean Islands will get a Free Night to use for their next stay.*"
Here is Loyalty Traveler: Marriott Bonvoy reward rates analysis: Standard, Peak, Off Peak, Cash+Points and PointSavers.
AA will now have online award search capability for Cathay Pacific flights. AA is making steady improvement in adding partner airlines award searching online.
Another devaluation! Qantas increases the miles required for premium seats to the tune of 15%!
And they are here: Capital One launches two new Walmart credit cards.
TRAVEL
And just when you thought we may get a break on introduction of new hotel brands, well, nope! Accor Launches New Economy Brand Greet. Wow, this one will be "different" they say, smh!
Well, unless you have many millions of dollars to build your own submarine that can go waaaay down the ocean, none of you is likely going to be doing this trip anytime soon. The last of the great explorers. Incredible article and accomplishment, I am in awe!
The ocean floor is the Earth's last great uncharted region. Oliver Franklin-Wallis joins the man descending to the bottom of the deepest trenches on the planet
How Afghanistan gets high, wow! (HT: @TProphet)
ODDZ & ENDZ
Holy crap, this guy is a robot or what? Behind the Scenes in Putin's Court: The Private Habits of a Latter-Day Dictator. Fascinating details about his daily life!
This is an amazing statistic, check the whole article out, wow! The world now produces more seafood from fish farms than wild catch.
RIP Cokie! Cokie Roberts, Pioneering Journalist Who Helped Shape NPR, Dies At 75.
This headline, LOL! Bull Semen Lab Explosion a 'Blow' to Farmers.
PERSONAL FINANCE
I was asked about the repo market crisis recently. This post has a pretty good explanation: Repo Madness!
2 LINKS WITH AN AWESOME PHOTO
Some really nice shots here: UK's best sea view photography competition 2019.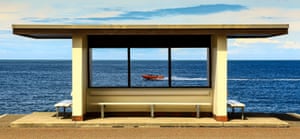 This is great: Portraits of Ellis Island Immigrants.
BLOG BUZZ
We are now entering BLOG BUZZ, a section for advanced hobbyists and veterans of this fast imploding hobby and also a section where I go on and on about some stuff that happens in my life because it helps me feel better about myself.
Another credit card I don't earn anything on, isn't it amazing it is covered so widely in the blogs hey? Sad lol.
For those of you who still have an Amex Platinum card I guess: Centurion Lounge 3 hour policy doesn't apply to layovers.
Looks like the amazing deal on Etihad Guest miles flying Air Maroc is gone just like that, poof! Thanks bloggers.
I was invited to another conference in November in San Diego. So, I went into travel hacking mode: I used my last $250 AA gift card voucher from my CNB card towards my round trip airfare, I burned 100,000 Marriott Bonvoy points to stay 5 nights (4 nights and get 1 free) at a Four Points by Sheraton downtown very close to the conference held at the Convention Center, and then I decided to burn a Chase Hyatt anniversary night ten days before it expired at the San Diego Andaz. BOOM! That leaves me with under 20k Bonvoy points, good riddance!
The Hyatt night I burned was from the canceled old Hyatt card. I was just approved for the new Hyatt card after canceling the old IHG Rewards card. I was waiting for a free slot to open in my 5/24 count after focusing lately on business cards for the most part lately.
Conversions have totally vanished in my site and Amazon keeps bugging me with violation emails. Barring unexpected changes, the blog will evolve soon. Sorry guys, been a good run! You don't like my whining? One: You can leave. Two: You can support the blog, you know how, you don't need arrows…or maybe you do? I plan to make an announcement on October 1st. To all the readers who have supported me here, thank you so much, you know who you are! To the two readers who donate via Paypal every month, please cancel it and you can have me say anything on your behalf on my blog, you have earned it, it is the least I can do!
I will never go down this route so maybe this is just not for me I guess…
Delta Passenger's Luggage Tag Vandalized With Slur – Underscores How Progressive the Airline Really Is – View From The Wing
One month away from my first full marathon in Detroit and I am getting more excited and…scared!
And I leave you with this…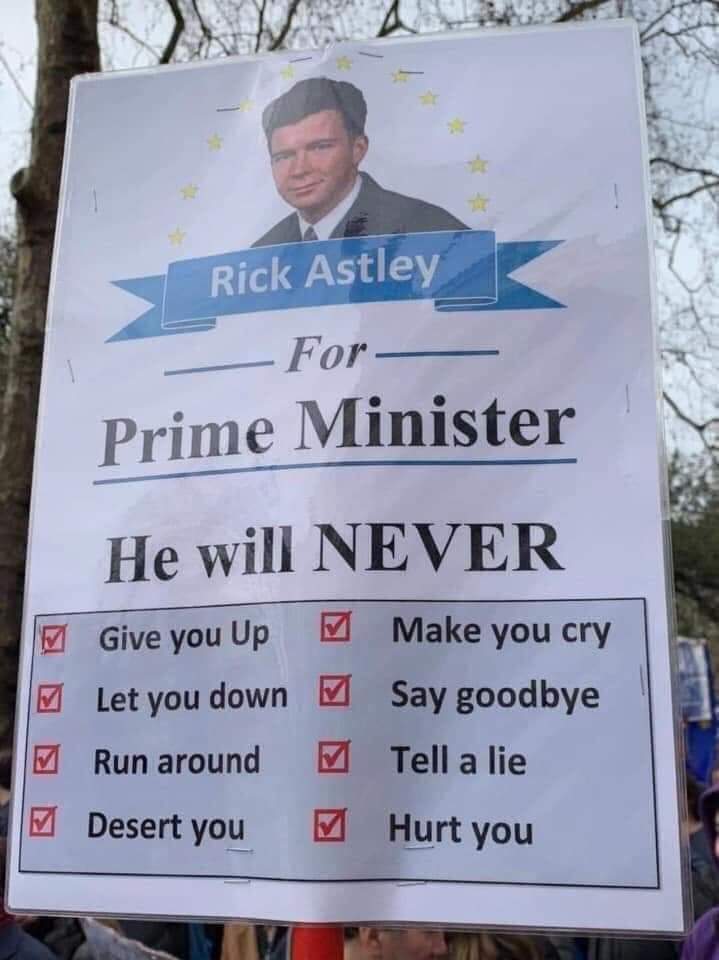 TBB
travelbloggerbuzz@gmail.com
Follow TBB on Twitter @FlyerTalkerinA2.
You can subscribe to TBB below, winners only!
Opinions expressed here are author's alone, not those of any bank, credit card issuer, hotel, airline, or other entity. This content has not been reviewed, approved or otherwise endorsed by any of the entities included within the post.