Brazil World Cup, here I come! Thank you to my miles and points, I love you!
TBB Blog Mission: To Entertain. Educate. Inspire. In That Order
You can support TBB by clicking/forwarding any of our Referral Links and starting your online shopping at our Amazon affiliate link . Or click on the Amazon Banner on the right, thank YOU!
TBB Management: TBB Buzz type posts are off until our return from Brazil! No way to keep up with the blogs until this travel adventure is over. I haven't read any blogs today, it's kind of weird and my eyes so need the break! If any MUST reads happen over the next week please let me know  Expect something here at TBB but no Buzz posts. Feel free to keep coming back and use my Amazon link lol. Emails and comment replies will be very limited, sorry!
HOW AND WHY
It all started with my tweet late on Thursday night "I am having this crazy thought…going to Brazil for the next Greece game to join my brother who is on the bus there after the Japan game". And then the magic of Twitter happened! THANKS to Amol @PointstoPointsB of Hack My Trip, Jamison @jamucsb of PointsSummary and Kenny @KennyBSAT of Miles4More who were instrumental in helping me book this last minute award trip! As you know I was too busy reading blogs and making fun of them to find the time to sit down to this myself. Besides, I thought it was a pipe dream! A few frenetic hours later to put it all together and voila I am off to the Brazil World Cup on Saturday late afternoon!
I still think the right strategy is to earn and burn your miles/points because they will undoubtedly be devalued. But do not underestimate the power of having a stash  of miles/points in several loyalty programs and being opportunistic at certain times. I like using my miles/points to save money AND have experiences otherwise I would not have the opportunity to be a part of. Just like last year I decided to tack on a trip to Norway from a trip I won to London, here was my opportunity to:
1) Keep the word to my brother that I will join him in Brazil and go to the games Greece plays. Well, call it the difficulty of putting it together, the fact that the Greek team games were very far from his home in Sao Paulo, the non too encouraging reports about crime, unrest and of course there was no way in hell I can take all this time off! I…conveniently decided to watch the World Cup in the comfort of my own living room. Well, amazingly, the Greek team is still in it and they have a chance to advance with a win against Ivory Coast (and assuming Japan does not beat Colombia).
2) It's the World Cup come on! The greatest show on Earth in my opinion. I have been watching it since 1978.
3) Be a part of history if Greece managed to win in Fortaleza and advance to the 2nd round (first time ever). I can say "I was there!" Which may mean I will look to stay longer…oh oh.
4) It's my birthday today June 21st and I deserve it and need a break from miles/points blogs!
5) Why the hell not, we only live once!
FINAL TALLY OF MILES/POINTS & TAXES/FEES

55,000 United miles & $90.13 in taxes & fees : DTW-EWR UA Economy &  EWR-GRU UA Business First & VCP-FOR on Azul
10,000 AA miles & 84.69 in taxes & fees: FOR-GRU on TAM
62,500 AA miles & 131.15 in taxes & fees: GRU-MIA on AA First & MIA-DTW on AA First
Holiday Inn Fortaleza 3 nights for 15k IHG Rewards points per night. Total 45k points
Notes: Shocked that these were available at this time and I pulled the trigger!
The fees include the punitive and confiscatory $75 close to ticketing fee (Delta does not have this shockingly!).
Everything booked online except the inter Brazil flight.
I could not get the British Airways website to work for the inter Brazil flight, it hanged in the last screen telling me "the flight was sold out in the last few minutes" Really?"
Therefore, I called AA and got the TAM flight. It was dicey for a while waiting many hours for the ticketing to occur (tip: call and ask to "escalate")
I was shocked that the Holiday Inn was available!
The fees were charged on my Barclays Arrival card and will be reimbursed…running low now.
My brother went to the first two games. He says he has managed to find me a game ticket so it appears I am all set and hope for no weather or mechanical delays.
NEED YOUR HELP
I haven't had any time to research so I am kindly asking for your input:
I have 13 hours between my flights and my transfer from GRU to the other airport in Sao Paulo VCP. How to best  get there? Maybe I should look to book a separate flight out of GRU to FOR and not have to transit for 13 hours! But these darn award tickets do not ticket fast and can not push them along as I will be in Brazil! And I must watch the USA game vs Germany on Sunday! Will Azul allow me to board an earlier flight with no (or low) fees?
Landing in FOR at 1.45 am and wonder if the taxis will cost me a fortune.
Any feedback on Fortaleza? What to do? Where to eat? What to see?
Has anyone stayed at the Fortaleza Holiday Inn? Upgrades?
Any lounge recommendations?
How is the internet in these Brazilian airports?
My first time flying UA Business, AA First, Azul and TAM. No idea what to expect! All I know is that these are no Cathay Pacific or Singapore Airlines. I would definitely love to get some sleep on the overnight flights!
I leave you with this…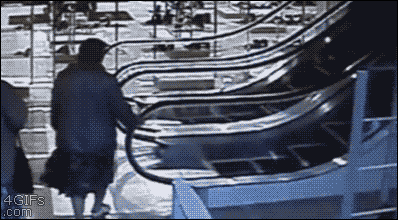 Check out my updated blog lists: Blogs I Love, Blogs I Like, Blogs I Ignore
Thank you for reading and supporting my blog!