I bring you the most eclectic content I find online such as Blowing Bubbles, Northern Lights, pandemic positives for the world, watch an insane bee removal, visit Azores Island and Iceland, warn you about indexed annuities and scaling too fast and the second vaccine dose side effects, we dream about Goldman Sachs entering the travel rewards credit card industry and lots more. You all have a great week!
TBB Blog Mission: To Educate. Entertain. Inspire. In That Order!
Support TBB by applying for CREDIT CARDS or visiting our

LINKS

or Donate

You like my blog? Send a link to someone please!
TRAVEL
There is incredible scenery in this post, wow! The Plan to Protect Indigenous Elders Living Under the Northern Lights. One day I am going to be able to hire a web guru to design pages like this, wow again. Here is another link to it. Would love to visit this place one day…
This is amazing! FPV drone footage at the volcanic eruption in Fagradalsfjall Iceland. And the ending is tops!
This place is in Azores Islands, so pretty!
PERSONAL FINANCE
Excellent post by Jonathan Clements again: Blowing Bubbles. The following three paragraph excerpts are great!
Drawing on economist Hyman Minsky, Bernstein says there are four conditions necessary for a financial bubble to form: easy credit, exciting new technologies, amnesia about the prior bubble and bust, and the abandonment of old, prudent methods for valuing investments.
So are we in a bubble today? I posed that question to Bernstein. "What's peculiar about right now is there are lots of little bubbles—bitcoin, GameStop, the Robinhood phenomenon, SPACs," he says. "But they're relatively circumscribed. There's no mania about investing in the S&P 500 or a total market index fund."
What about bitcoin? Like Bernstein, I think it's a bubble and I'm staying far away. The good news: Even if I'm wrong, it doesn't much matter. I don't need to own cryptocurrencies to reach my financial goals. A globally diversified stock portfolio, backed up by a safety net of short-term bonds, should serve me just fine.
Another great post, beware sleazy salesmen selling this crap! Indexed annuities: Have you been framed?
With all the negatives, why do investors seem to love this product, buying tens of billions year after year? The reason is simple. The insurance industry frames the investment decision in a manner that gets investors to focus on the potential for large gains, the principal protection, and the guaranteed minimum return provided by annuities. Investors lose sight of the costs and the lost upside potential. In other words, "you've been framed".
And a few must read excerpts from Too Much, Too Soon, Too Fast:
Some things scale well. Double their size and you get double the output (or more). Other things don't, and my God is it important to know which is which.
Virtually all investing mistakes are rooted in people looking at long-term market returns and saying, "That's nice, but can I have it all faster?"
ODDZ & ENDZ
Had you ever heard of José Epita Mbomo, the black Spanish electrician who sabotaged the Nazis? Me neither, what a life story!
This freaked me out, mostly because when I was a little kid a bee stung me when I went to drink water from a fountain…you won't believe what happened next! Bee Removal in a Backyard Shed. Do NOT try this at home!
Winners in The 2021 Sony World Photography Competition.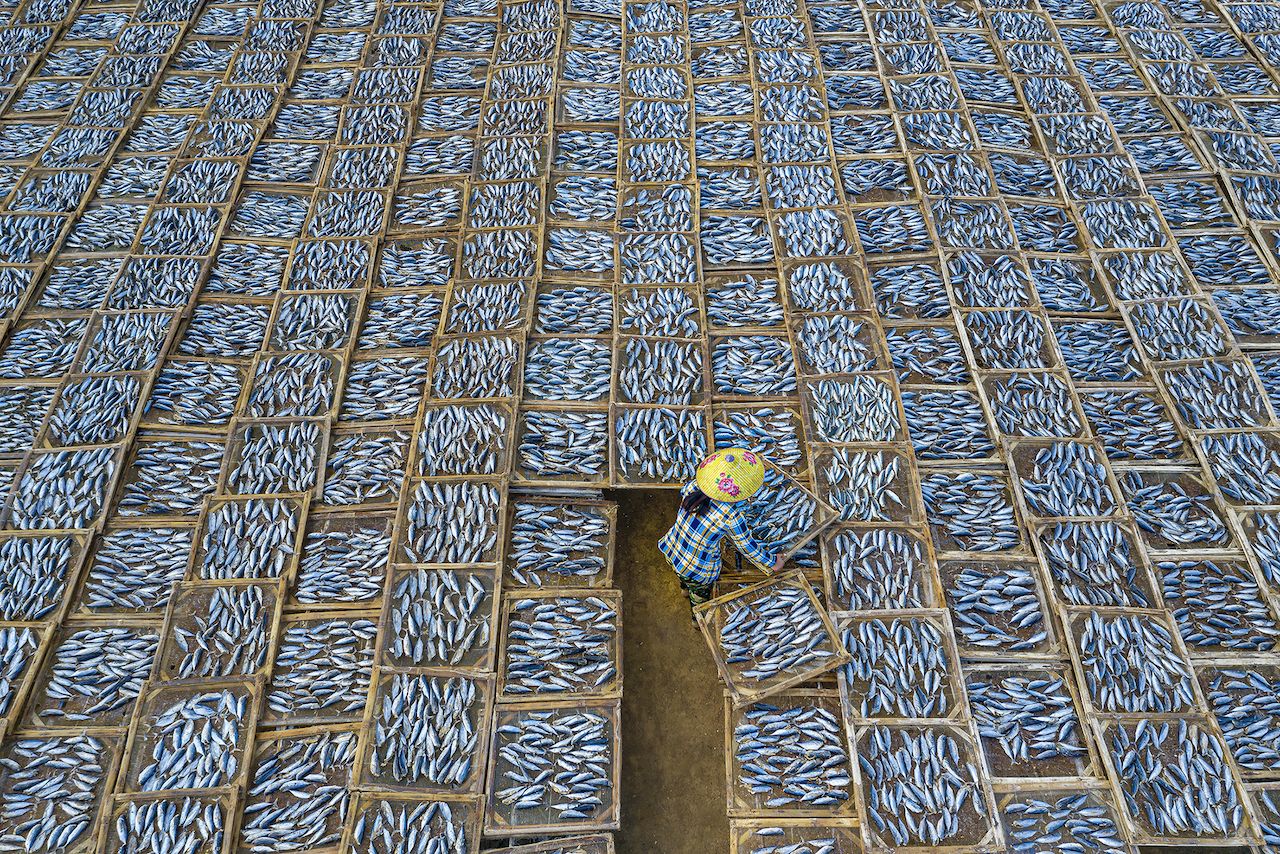 MILES & POINTS
HOT CREDIT CARD OFFERS: 75k CHASE Ink Cash, 75k CHASE Ink Unlimited, 100k CHASE Ink Business Preferred, 60k CHASE Sapphire Preferred, 60k CITI Premier, 65k CITI Business AA Platinum Select, 50k CITI AA Platinum Select, 20k CHASE Freedom Flex & CHASE Freedom Unlimited, 75k AMEX Platinum, 85k AMEX Business Platinum, 50k CHASE World of Hyatt, 150k AMEX Hilton Business & Hilton Surpass (and $150 credit!), 100k AMEX Hilton Card (and $100 credit!), 150k AMEX Hilton Aspire, $300 AMEX Blue Cash Preferred, $300 AMEX Blue Cash Everyday, 140k CHASE IHG Rewards Club Premier, and many more! Please use my Affiliate links.

If you do not see a credit card with my affiliate links, perhaps I could refer you? Contact me!
This section is about my hobby addiction of collecting frequent flyer miles and hotel points since the early 1990's! Feel free to skip this section and parts of the next one if this is not for you.
Newbies: You do not have to follow the advice of the known bloggers, they are in the business of talking up all about travel hacking to sell you their products. It can still be fun and selectively lucrative but nowhere near as much as it was in the past and the future outlook is not good. At all. As each day goes by it is getting harder to justify moves other than getting a 2% cash back credit card back to put all your spending on it and simplify…everything.
It is always great from the perspective of a miles and points addict to see more US banks interested to get into the travel rewards credit card game! It means more new kind of plastic to be issued with, preferably huge, signup bonuses. I am referring to recent news that Goldman Sachs was interested in taking over being the exclusive partner with JetBlue from Barclays. But these contracts with airlines and hotels are multiyears long and change in this little corner of the world comes very slow. And Barclays bank is kind of weird to deal with.
I am trying desperately to get under 4 million miles/points in the bank and…stay there! Looking at all the Spring Breakers in Florida and I continue to shake my head that we may be done with the virus…but the virus may not be done with us.