We bring you the big news how Capital One miles transfers to airlines now, some new AA award sales, warn you about HSA fees, get into casino hotel programs and how to maximize matching angles, meet the Ferrari Grand Prix pit stop team, a helpful resource to find BA awards open seats, learn some slangs from World War I, look at my snowy back yard and more always freeeeee!
TBB Blog Mission: To Educate. Entertain. Inspire. In That Order!
The big news in this miles and points world yesterday was that Capital One bank will introduce transfers to airline partners. Finally…this bank currency they kept calling it "miles" will be finally converted into actual miles! I am not so sure I would call the airline transfer partners a strong lineup, we still do not have a US domestic airline! And this bank is weird, beware!
Expect bloggers to go out on a MAJOR selling spree with the Capital One cards. I see the Capital One Spark Miles for Business card offer for up to 200,000 points (along with the Capital One Spark Cash for Business for up to $2,000). Of course, you get the standard $500 or 50,000 points after a minimum spend of $5,000 in the first three months. And to get the rest you must spend, gulp, $50,000 in total in the first six months! Please avoid these cards if you are new, this is how people get ruined! For my advanced readers, feel free to apply with my links if you decide to go for it and can handle the spend.
I also see the Capital One Venture Rewards card for 75,000 points when the standard offer has been for a while at 50,000. I remember we got this baby years ago when they offered 100k and we got a free cruise out of it #goodtimes At press time, this is not available with my links but it should be any minute now #hope.
Also, all four Southwest Airlines credit cards are now offering 60,000 points sign bonuses and are all available with my links. Click away before I lose my links, hurry! #forrealthistime!
Is AA trying to copy Delta by doing its own flash award sales? Yes.
This is great. If you are looking for award seats on British Airways with Avios that is! See ALL BA Avios seats from London, for dates you choose, in one click! The website is BA Redemption Finder.
I am finding the two new Amex Gold cards to be disappointing. Is 4x worth $295 per year? Evaluating the new Amex Business Gold Card. I sure do NOT think so. But I expect The Points Guy to again increase the Amex Membership Rewards points valuation lol.
If you are looking to travel to Amsterdam and do it inexpensively while there, read THIS post by Loyalty Traveler.
Not many details revealed yet. Lyft Will Launch a New Loyalty Program Ahead of Sharing Rivals.
The Ferrari Grand Prix pit stop team is FAST!
This is fantastic, I had no idea! 20 Slang Terms From World War I.
BASKET CASE : While it tends to be used in a fairly lighthearted way today (usually describing someone who constantly makes stupid mistakes, or who crumbles under pressure), the original basket case is an unexpectedly gruesome reminder of just how bloody the War became. In its original context, a basket case was a soldier who had been so badly injured that he had to be carried from the battlefield in a barrow or basket, usually with the implication that he had lost all four of his limbs.
Really good article about Health Savings Accounts: This key fact can wipe the shine off a health savings account.
Recently this Ann Coulter insulted doctors. So…This Doctor Shut Down Ann Coulter So Hard, Someone Needs To Call An Ambulance.
Not many pics to share today…am a little gun shy now after getting email threatening me with copyright lawsuit. So, here is a picture of my back yard yesterday. I like my back yard like this by the way…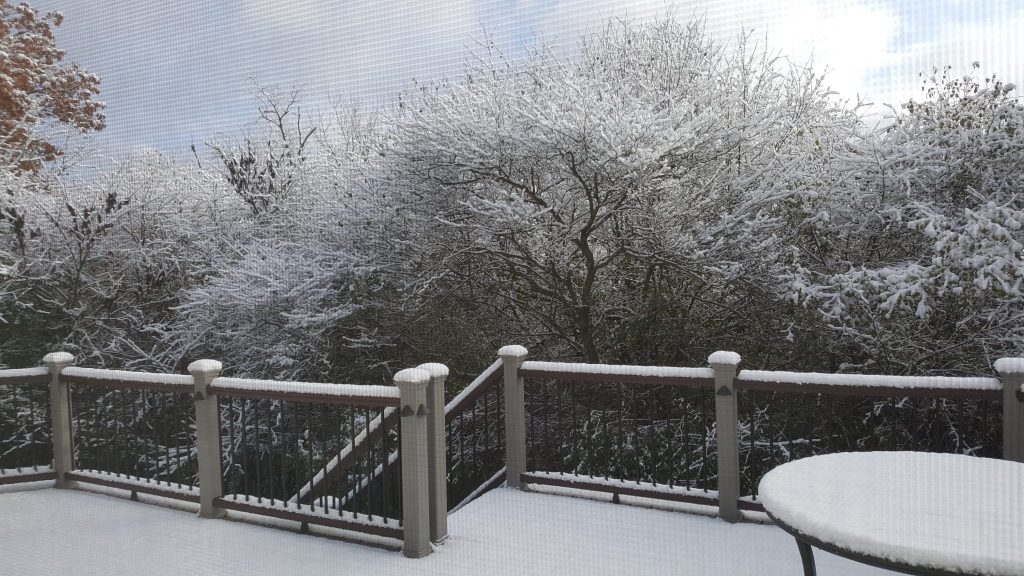 The Lazy Traveler is doing a series on this elite matching with casino hotel programs. Some gold nuggets buried in there if you are willing to go through the hoops. Not my cup of tea these days…
My Atlantic City Status Match Adventure — Part 1: What's Still Working and What Is Not
My Atlantic City Status Match Adventure — Part 2: Total Rewards Diamond Benefits IN DEPTH!
Can Citi get worse? Yes it can! PSA: Citi Has Officially Abandoned Secure Message.
I expect City National Bank to devalue its premium Crystal Visa Infinity card now that it was written up at TPG, sad! And the Southwest Companion Pass to finally go when the Hawaii bound flights start…
Mrs. TBB is leaving me. This is the downside of having too many miles. Her mommy got sick so she booked herself on a trip back to Malaysia. Year to date burning is now up to 723,250…
In the old days, I would do a special post about the ridiculously hideous posts bloggers did to sell these Capital One credit cards. But since I am not getting paid enough here…I would just stick with being positive 🙂
Thanks to the reader who got card #4 this month. As long as my cc links are up…I am going to go on here. Sounds like a blues song, sad!
And I leave you with this…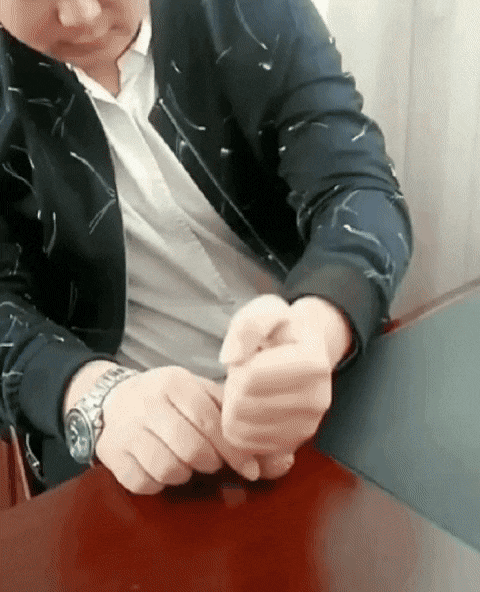 TBB
travelbloggerbuzz@gmail.com
Follow TBB on Twitter @FlyerTalkerinA2.
You can subscribe to TBB below, winners only!
Opinions expressed here are author's alone, not those of any bank, credit card issuer, hotel, airline, or other entity. This content has not been reviewed, approved or otherwise endorsed by any of the entities included within the post.