We bring you the Chase Ink Business Preferred FAQ, cry with the United Basic Fares, travel to Madrid, express shock with travelers choosing wifi over sex, look at the moon and whales, find a Delta SkyMiles award chart, bitch about our formerly obscure hobby now having its own celebrity Kardashian wannabe, another IHG Rewards promo without mailing any letters this time, an Uber deal which I again on purpose refuse to pimp my referral link hoping some reader will search for it, and more! I can't believe I am still here!I also can't believe it's not butter!
TBB Blog Mission: To Entertain. Educate. Inspire. In That Order!
In case you missed it, the new Chase Ink Business Preferred credit card offering 80k Ultimate Rewards points is out. Consider applying through a blogger you want to support. Like me, you can be first!
I hate doing single blog posts about deals. Because…there are so many freaking blogs out there doing exactly that! And pimping their own referral links. I am not going to pimp my own link in the body of the post, it just feels dirty. Then again, it may have a direct correlation to the number of clicks my blog gets lol. Anyways, this UBER deal is pretty darn good, thanks Amex for the free rides!
Another promo by IHG Rewards, it may get you a Mastercard Reward Card for up to $100 if you have two stays (and 3 nights minimum). Register HERE. There will be no more entries by postal mail, but you can play once a day online starting December 1st in THIS link.
United goes one step further to Spirit-ization with its "Basic Economy" fares, yikes. Hey you mileage runner bwahahahaha! You know it's bad when you see a story starting out with "Air travel is reaching new lows".
I really like the series about traveling to cities in Spain at Roads & Kingdoms. 13 Things to Know Before You Go to Madrid.
17 Best Cities to Live in, as voted by expats. Interesting. Melbourne came as #1. You won't believe who came in #2: Houston!!!
Many road warriors prefer wifi over sex. WTF in the world is happening!….Can we have both? 🙂
Your personal finance fix: Bad Advice Strikes Out. If you are a public school teacher in the US, you are getting mauled by these outfits! It's like miles & points bloggers pretending to be "experts" blogging to friends and family while relying on suckers who click on their lucrative credit card links believing them and their loads (pun intended) of crap!
The best supermooon photos. Awesome!
Link with lots of pics of arctic whales. Because whales are cool, especially if they are from the arctic! All from the awesome Audun Rikardsen Photography site! In my next phase of my life I will take action to do something about my interest in photography, so tired of clicking while in Auto 🙂
The (only?) Delta SkyMiles Award Chart. It's out there…Bookmark it. Before they go up again lol.
The title of this blog post says it all: American First Class Awards Booked With Avios Just Got A Lot Cheaper…If You Can Find Saver Award Space Still, good news!
What still works for credit card spend as of November 2016. This is for the newbies. I struggled posting it…because, you know, it probably does not help our inherent right to travel for freeeeee 🙂
I decided to slow way down and aim to get me and Mrs. TBB under the 5/24 so we can get a Chase Sapphire Reserve in our hands. I seriously doubt the 100k bonus will be alive by the time this happens. Why? Because I still have 3.3 million miles/points and have no time to sit down and seriously burn them. When I do…I get so angry. Mrs. TBB has given up trying to help to find round trip award tickets to Greece for next summer in our not so flexible dates. So…it's rough. Pre blog I really enjoyed putting together masterpieces like this one 🙂  Those were the days…
On another note, I can't wait to fly Spirit for the first time in a few weeks. Wish me luck!
On another note, this makes me angry shake my head to oblivion. If you wasted 10,000 Starpoints to rub elbows…I mean, seriously? Let me give you a tip. Save your SPG points, make a donation to the charity and deduct it on your taxes. I just want to state publicly TBB has not been sold out!
And I leave you with this…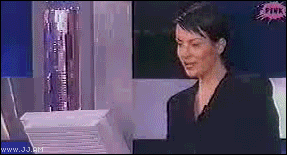 Check out my updated blog lists: Blogs I Love, Blogs I Like, Blogs To Ignore
TBB
travelbloggerbuzz@gmail.com
Follow TBB on Twitter @FlyerTalkerinA2
You can subscribe to TBB below, winners only!
Opinions expressed here are author's alone, not those of any bank, credit card issuer, hotel, airline, or other entity. This content has not been reviewed, approved or otherwise endorsed by any of the entities included within the post.