We bring you a comprehensive post all about ChaseInk Cards, research Hyatt SLH Extreme Loyalty properties, warn you about Gift Card Pitfalls, learn about Lyme Disease, go check out the grave of legend Massoud, travel to the US Southwest, check out what real wealth is, warn you about crypto crap, a weird story about bees treating lyme disease, a touching and tragic story involving Auburn football, how China is taking Hong Kong to the shed, Aegean miles get clobbered and more!
TBB Blog Mission: To Educate. Entertain. Inspire. In That Order!
Support TBB by applying for CREDIT CARDS and visiting our

LINKS

!
You like my blog? Send a link to someone please!
MILES & POINTS
DansDeals has a massively comprehensive post: Battle of the Ink Cards: Which Chase Ink Business Cards You Should Have. Everything you needed to ask about these valuable cards is in this post! Along with a dizzying number of affiliate links. If you decide to apply for one, please throw me a bone as it appears I am not even half way in meeting this month's conversion quota here again, sad!
Some interesting research here if you have gazillions of Chase Ultimate Rewards or World of Hyatt points to blow. Searching for Hyatt SLH Extreme Luxury. I don't know, blowing 40,000 Hyatt points for just one night is a bit much for me. But we are all different I guess.
Be careful about them gift cards, ok? 7 Pitfalls of Gift Cards Which Can Cost You Serious Money. When it comes to gift cards in large volumes, you must be not just organized but an organization super freak!
TRAVEL
GlobalGaz visited the Tomb of Ahmad Shah Massoud. I remember this dude, legendary Afghan warrior who kicked some Soviet and then Taliban ass. But he was killed in a a suicide operation organized by Bin Laden before the 9/11 attacks. He had some of his followers pretend they were legit journalists and wanting an interview and the bomb was hidden in a camera. I remember watching the news about this…and I guess these phuckers then graduated to suicide martyrs aboard three US airliners…
Another beautiful post at An Ode To The Road. A week in the American Southwest: Water's Artistic Majestry.
PERSONAL FINANCE
It is no coincidence that crypto stuff attracts so many scammers. It is by design. Here is another wild story: Cryptoqueen: How this woman scammed the world, then vanished. It never amazes me how many fools are out there falling for that stuff. Blog troll Ingy would say "they are responsible!". Sure. But maybe the phucking scammers should have been responsible not to scam others hey? (HT:off2paradise).
Break! I had to go outside for a walk before my blood pressure went way up after coming to terms with my fragile emotions while writing the above paragraph. Thanks for sticking around though 🙂  By the way, I was thinking, maybe The Points Guy himself may have seen her as they probably have been on the same yachts cruising around the hip places me and you are not invited. Actually not sad for us lol.
Ok, lets get back on track…Watch this, it is very cool: This 1-Minute Animation Puts $110 Billion of Wealth In Perspective.
ODDZ & ENDZ
This made me scream WTF! I did not know much about Lyme disease. But I am starting to sense there is something wrong about these women. Or maybe they got this. Actually, I am not sure about anything anymore. Can Bee Stings Treat Lyme Disease? Another gem by Texas Monthly.
An unbelievably story about two buddies. Loss, love and a promise kept for the voice of Auburn football. Can you imagine having to call the kids of your best friend to tell them that their parents did not make it? Wow…This is why you take care of the mundane estate planning documents you guys. To prepare in case…the unthinkable happens!
Hong Kong is not what it used to be. And certainly the destruction amid the protests is not helping any. How China's Rise Has Forced Hong Kong's Decline. It is kind of sad but when China took over in 1997 what did you expect? It was a matter of time…Travel there should be much cheaper ahead though!
Debating these contingent points, though, may cause one to miss something more important: that the protesters' anger stems from the structural violence that Beijing has stealthily inflicted on them over the past decade. This includes the gradual but steady erosion of liberties, from putting Chinese customs officers in the territory and limiting use of the local dialect to the kidnapping of critical book publishers. Combined with Beijing's unwillingness to follow through on written promises of universal suffrage, these measures make clear that China intends to assert control now and not in 2047, as promised in the 1997 handover agreement with Britain.
The Milan Cathedral. In fog. What a shot!
BLOG BUZZ
We are now entering BLOG BUZZ, a section for advanced hobbyists and veterans of this fast imploding hobby and also a section where I go on and on about some stuff that happens in my life because it helps me feel better about myself.
Anybody counting the devaluations lately? Bad News: Aegean's Miles +Bonus Just Devalued Their Best Awards for Star Alliance Carriers. We should despise programs that devalue without notice. Looking at you Wyndham and…others.
I could go off on Ingy again but I won't. I don't want to ruin his parade, he obviously needs the money because he sold first/too early!
My left glute/ass is still sore dang it!
And I leave you with this…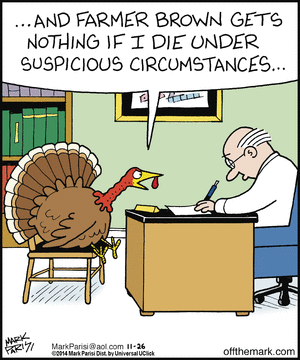 TBB
travelbloggerbuzz@gmail.com
Follow TBB on Twitter @FlyerTalkerinA2.
You can subscribe to TBB below, winners only!
Opinions expressed here are author's alone, not those of any bank, credit card issuer, hotel, airline, or other entity. This content has not been reviewed, approved or otherwise endorsed by any of the entities included within the post.