We bring you the news of credit card churning going mainstream, how airlines are making a killing from miles, Facebook introduces crypto Libra, break out the news how another blog sells out, reveal the most visited websites worldwide and sadly report that my blog is not included, get into the Vogue archives, try to sell good Amex Delta cards, an amazing volcano explosion photo, a shocking story about Megan Rapinoe's brother, how AIDS-free North Korea is definitely not, reveal the best restaurants, visit the Halkidiki region in Northern Greece, a fantastic personal finance article, a poem from Mile Nerd and more for you for freee!
You like my blog? Send a link to someone please!
You know this hobby is getting popularized to extinction when you see articles like this in the mainstream media: What Is Credit Card Churning? Written at US News & World Report found at Yahoo Finance. I am shaking my head to oblivion right now…I wonder why The Points Guy and the other commercial blogs do not write posts like this…oh wait, the banks don't let them! At least, the article has some dangers outlined which is positive.
"There is a small group of consumers, often people who identify as 'travel hackers' or 'card hackers,' who are far more aggressive and strategic about the process," says Lauren Anastasio, wealth advisor at SoFi, a personal finance company. "Some cardholders may churn five, 10 or even more cards in one year." [Dude, we used to do this a heck of a lot more frequently than one year!]
"We have gotten creative in hitting the spending thresholds in ways most people may not have thought of," Herrig says. "One easy way is that you can prepay utility, cellphone or subscription bills with your credit card, often months in advance, which can really add up." [Amazing creativity smh]
There were a couple of interesting articles at the Wall Street Journal about rating the frequent flyer programs, the interplay between proprietary bank cards and pure airline cards, the huge importance of the banks to the airlines' balance sheets and things of that sort. DansDeals had some interesting thoughts: My Thoughts On 2 Fascinating Mileage And Credit Card Articles In The Wall Street Journal And What Chase And United Can Do To Fix Their Problems. I like it when bloggers get upset at the people running these programs doing what they think is best for the company and its shareholders. Bottom line is, bloggers sell less credit cards when there are no award charts around! Heck, I just burned 140k United miles to fly Business Class to Greece round trip and I am about to cry when I think how much that will cost after November 15 when United goes all in with dynamic pricing. Back to coach I go, sad! Dan continues to pound on arguments that make sense from a blogger and miles/point enthusiast perspective. No, the guy quoted in the second article does not need to have the United card too, come on! Funny how I just received an email from a client wanting to cancel his Chase Sapphire Reserve card telling me he just finds keeping track of it all in addition to his hectic life way too time costly. Hey, keep that in mind going forward. But I do agree 100% about this:
I believe that cashback cards and banks offering hybrid points are going to continue to steal market share away from airline cards…
Airlines are becoming flying credit card marketing companies, making billions of dollars on selling miles to the banks:
May I do my own "LAST CHANCE" pump for a short paragraph to get you to use my links? Thank you. It appears all the high Amex Delta card offers have not expired, they expire on July 2nd. So, you need to hurryyyyy 🙂 We are talking Delta Gold (60k Personal, 70k Business), Platinum (75k Personal, 80k Business), Delta Reserve (75k Personal, 80k Business).
The area south of Thessaloniki in northern Greece is Halkidiki. And it is very nice there! The A-Z of Halkidiki: 26 Reasons to Visit this Stunning Region.
Yes, another list: The best restaurants in the world.
Been a while since I had something from North Korea. I guess I could be making fun of Trump and Kim shaking hands again but I don't want to bang my head any more so I won't. I will just post this here while waiting for this doctor to be executed. North Korea reveals explosive HIV outbreak — after claiming to be disease-free.
You know I am no fan of all the crypto bitcoin stuff. So this latest effort by Facebook will likely fail too. But maybe it doesn't as they are taking a little different approach: The Ambitious Plan Behind Facebook's Cryptocurrency, Libra.
When I first read that someone is named Marijuana Pepsi I did not believe it. And then she got a Ph. D. and is now called Dr. Marijuana Pepsi!
I present to you the complete Vogue Archives. Why not? Much better than the xx reasons I love the credit card that pays me the highest sales commission that has the best ever offer and it is last chance to apply so you need to hurry! 🙂
For your personal finance fix, this is great: Third Rail. How the author's email inbox gets bombarded when he writes about these four contentions:
1. Budgeting is for the irresponsible
2. Children aren't cheap
3. An emergency fund is an unemployment fund
4. Paying down a mortgage is a solid investment
I have always admired Megan Rapinoe, the US National Soccer Team player. Amazingly talented, she is a joy to watch on the pitch. And she is also very outspoken and super funny as well, a rare combination! And then when I read this about her brother who can't stay out of jail, well, it was shocking indeed! Megan Rapinoe's greatest heartbreak, and hope.
The most visited websites worldwide. Pornhub bigger than Instagram, wow!
When I first saw this I thought it was a nuclear bomb detonation. Or something like that. Incredible Photo from the
Space Station Shows Raikoke Volcano Erupting
.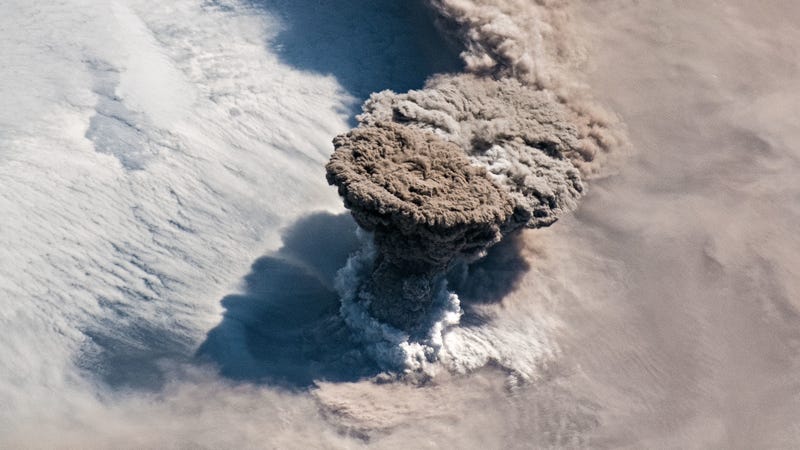 We are now entering BLOG BUZZ, a section for advanced hobbyists and veterans of this fast imploding hobby and also a section where I go on and on about some stuff that happens in my life because it helps me feel better about myself.
It appears RenesPoints (the blog permanently placed in the top of the Blogs to Avoid) has been sold to some dude named Chris Carley who discovered the hobby just five years ago and therefore feels qualified to continue to try to sell credit cards teaching readers "tricks" how to travel for free. Yeah, we have seen that movie numerous times. The former owner is now a contributing writer and has "retired blogger" in his personal twitter profile. It also appears that the direct (where the real dinero is!) Amex affiliate credit card links are gone as the site is now fully backed with the same indirect credit card links most bloggers have. Maybe that had something to do with calling it quits? Rick/Ingy, the Frugal Travel Guy founder, who sold way too early is now followed by the founder who sold way too late and likely for not much. All the above is pure personal opinions and I invite yet another email threat to sue me like the two previous attempts by this blogger. I wish them all the best. This blog started to bring you the Travel Blogger Buzzzzzzzz, get it? 🙂
What, no links to the above story? You can check out that blog's "About Us" page for the gory details. Or, just ignore it. Thanks to Alan H. for the tip!
Breaking: Rick/Ingy wrote a blog post at Pointchaser, former coworker at Frugal Travel Guy. Giving his perspective over 30 years. Same old newbie yawn material. Since the site does not have credit card links we were spared the "apply for seven credit cards in one day" advice 🙂
Every time there is a bonus transfer to Lifemiles I wonder if the program will devalue the day after said bonus expires again 🙂 One day I will figure out how to earn money from these buy/transfer miles/points links so I can also do endless enthusiastic posts about these bonuses so I can make money from you #NOT.
I am still jet lagged…And I am catching up fast…And it is hot as hell and thank the Lord for air conditioning!
Breaking again: It is early Monday around 4.30 am drinking my coffee at my back yard deck listening to the birds. You have no idea how much I missed that. Feeling so serene and content that people reading my blog get the same feeling (I hope) and I think THAT is the primary reason I have not quit yet. It sure is not the money lol! So, lets get you smiling more after you read Mile Nerd's monthly post which is a beautiful poem "A Day at the Beach" #Respect
I'd heard some stories of vacations for free
Those tales were nothing but white noise to me
Society taught fancy trips cost a mint
And my net worth was roughly 3 stacks of lint
So I stared at the TV eating pop tarts
Amusing myself with occasional farts
While others would fly to exotic locales
I'd strike out at bars with weird local gals
Until one random day I awoke from my coma
With a vision of Maui…or possibly Kona
But island vacations seem far away
When sweating small payments to Chevrolet
I flipped on my laptop, hoping to learn
Millions of miles I wanted to churn
But quickly discovered with some dismay
The points blogging world is full of foul play
Looking for wisdom, I found lie after lie
So much clown worship (see: the points guy)
Were all websites dirty and all readers blind?
Wasn't there someone outside this grind?
After digging for answers, I figured shit out
Launching my blog with so much self-doubt
The goal was quite simple: don't be a douche
Would there be just one reader…a dude named Anoosh?
Quickly, however, I found many ears
Not that the goal was hearing loud cheers
I never did get that Mercedes Benz
But found something richer…new non-shady friends
For years it kept going…I wrote my own way
You stood in my corner through the last day
Millions of miles have now been redeemed
Maui and Kona were all that I dreamed
I write you today from a beautiful beach
Travel now orbits in this nerd's reach
The gift of adventure came through a niche game
For you I wish it has given the same
Maybe one day it ends (possibly out of the blue)
But until then…
This hobby has been a dream come true.
And I leave you with this…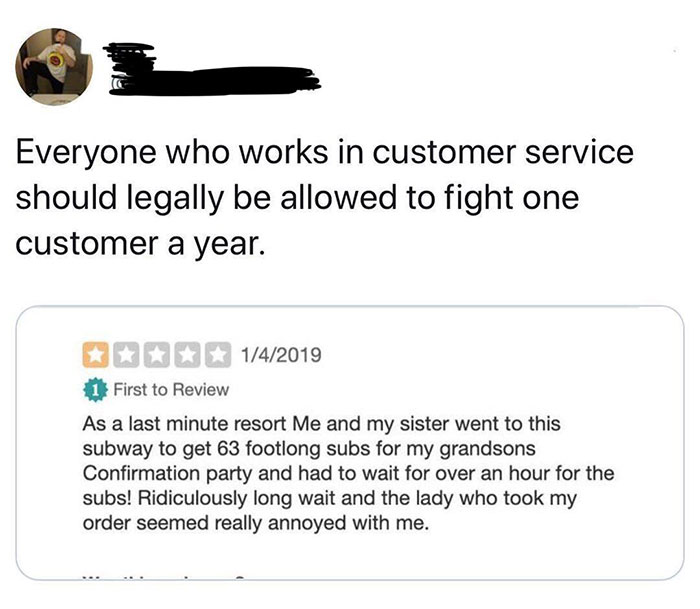 TBB
travelbloggerbuzz@gmail.com
Follow TBB on Twitter @FlyerTalkerinA2.
You can subscribe to TBB below, winners only!
Opinions expressed here are author's alone, not those of any bank, credit card issuer, hotel, airline, or other entity. This content has not been reviewed, approved or otherwise endorsed by any of the entities included within the post.