We bring you Citi Prestige warnings, the best hotel hammocks, warn you about travel scams, visit Oslo, deliver TPG beatings, robots, bike paths, Georgia on my mind and much more. For you. For free. Sad for me 🙂
TBB Blog Mission: To Entertain. Educate. Inspire. In That Order!
Some things to keep in mind about the the Citi Prestige 75k offer. Be careful out there! Please support small blogs to keep them going!
TPG is the only affiliate with access to these 75,000 point offers currently. This means that even with the stripped down link it's entirely possible that site is still earning commission when you sign up for that offer (e.g Citi just looks at all applications with the 75,000 point offer attached).
Other affiliates will gain access to this link on August 1st. Most sites these days have either direct or indirect affiliate links (e.g the ones that link you to a general credit card page and then you go from there to find the card you're looking for). If you want to support one of those sites, you might be better off waiting until August 1st and then using their links instead.
There is also a 50,000 point offer on the Citi ThankYou Premier. Remember you won't be able to get both bonuses because of the Citi 24 month rule, so work out what offer is better for you. In fact a lot of people won't be eligible for either bonus.
Exploring Oslo trip report.
The headline sure gets your attention: Dear United: Autonomous cars will pull you out of your seat. Hmm, okay I guess. Interesting stuff in this article. The author makes a convincing case that short trips by airplane will vanish and will be replaced with a cushy seat in an autonomous vehicle driving you to your destination while you are slaving away over your laptop or maybe kick back watching a movie. It will come down to experience and do you really believe airlines, in their current state, can compete? Come on! This should be a warning bell for the airlines, are you listening United?
I had no idea about this! The biggest infrastructure project in the US is a 3,000 mile bike path. Ok, it is not going to be finished anytime soon…but still love it. I would love to do something big like this at some point…
The robots are coming, the robots are coming. Soon at Citibank!
This video will make you want to visit Georgia. The country. Is Georgia on your mind?
I don't do posts about farting passengers to trick you to click on my posts so I can drive up advertising revenue. Actually, page views bring no revenue to my blog whatsoever. So, where am I going with this you start to wonder. Because the next link I bring you, well, the title is: When athletes gotta go…where do they go? Wow, I had no idea, may be dealing with a crappy (pun intended) subject but I found it educational and TBB worthy 🙂
10 heavenly hotel hammocks. I always associated hammock with just pure relaxation, we are talking major WTF attitude. One day when I piss off a Titan blogger so much and they buy me out I am going to hang in a hammock for a week, so there!
11 European roads to drive. These may have appeared here before but I think I see a few new ones in the list.
Most common travel scams. Don't be a sucker! Then again, if you read my blog, there is very high probability that you are not!#winning. Just show this to newbie travelers so they know too.
BLOG BUZZ
This section is for advanced level hobbyists and veteran blog readers & personal rants & stuff
Too many blogs, too much crap, I am buried in the same old crap, rinse and repeat.
Support clicks vanished again, I see BestOffersPatrol popping up again. Please #hint.
For those of you who have the Club Carlson credit card and do the annual $10k spending for the free night, here is how to redeem it.
Internet Brands, owner of Flyertalk, is buying WebMD. For $2.8 billion. That's a lot of dough!
Some brutal feedback on The Points Guy Inc. And you call ME angry? 🙂  Just a few selected ones for your viewing pleasure:
Why I hate TPG: "The Ritz card is the heaviest, and definitely gets noticed! You should get it!"  "The new metal prestige card is lighter than the others, which I definitely appreciate because my wallet is too heavy!" He can make a mountain out of a mole hill with horrible sales pitches.
The weird thing about TPG being a Chase Shill is, he was literally the LAST travel/rewards card blogger that wrote a post about it, reddit was talking about rumors/evidence it was coming, doc was talking about rumors about it, MillionMileSecrets was saying there were rumors about it, OneMileAtATime was talking about rumors, heck even smaller travel blogs were talking about rumors, the only person NOT talking about it is TPG. Even when the application link leaked, he didn't talk about it until the official launch.
and just a few more from that first Doctor of Credit post at the top:
Please do not support TPG under any circumstances. TPG profits by lying to people (eg by omission) and pushing inferior deals. He does not disclose "this 40K offer which I have pushed on you is once per lifetime and will disqualify you from an identical 100K offer."
If you think TPG has value please go see a mental health professional.
And I leave you with this…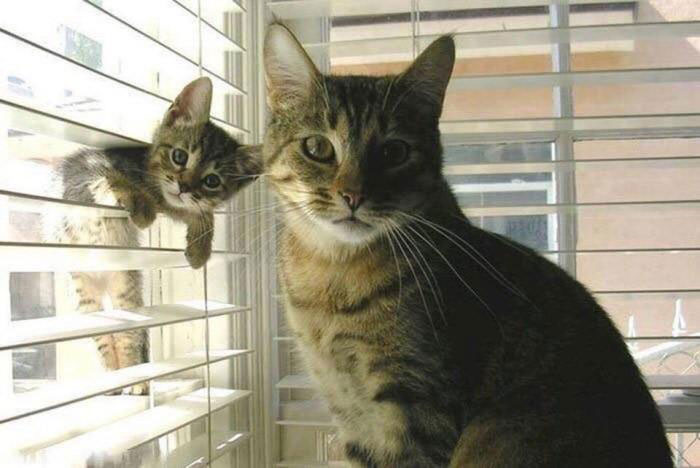 Check out my updated blog lists: Blogs I Love, Blogs I Like, Blogs To Ignore
TBB
travelbloggerbuzz@gmail.com
Follow TBB on Twitter @FlyerTalkerinA2
You can subscribe to TBB below, winners only!
Opinions expressed here are author's alone, not those of any bank, credit card issuer, hotel, airline, or other entity. This content has not been reviewed, approved or otherwise endorsed by any of the entities included within the post.