We bring you a rare Thursday post taking a Citi ThankYou Rewards deep dive, how to fly free to Bora Bora, visit the Prague Light Festival, another Delta Skymiles award sale, enjoy a majestic Greece video, look at some amazing hotel balconies, how to use your retirement plans better, a delightful post about a mother, a mind numbing post about some simple things that will have you scratch your head and that's about it.
TBB Blog Mission: To Educate. Entertain. Inspire. In That Order!
A VERY rare Thursday post. My queue is so long I wanted to cut it down a little bit. This is going to be shorter than the regular Buzzy posts. As always, thank you for caring about what I post here and I hope I add some value to your life. Enjoy my blog baby while it lasts. Wait, nearing 6 years in obscurity…can I still call it baby? #rhetorical?
When I do these rare posts I will limit them to ten paragraphs. This one does not count. So one down, nine to go.
This is becoming as common as a Southwest or JetBlue sale you guys. Yet another set of juicy Delta Skymiles Award Deals.
Frequent Miler does a deep dive into the Citi ThankYou Rewards program.
Very surprised that United will make San Francisco – Papeete flights year round. Expect lots of bloggers to sell many credit cards to get you to Bora Bora in Tahiti for frreeeeee while my blog struggles to stay afloat, sad! Ok, lets get serious. Expect these to disappear soon now that the DansDeals crowd is on top of it! United Polaris Business Class Saver Awards Are Available To Tahiti! Now watch all the other posers bloggers blog about this and they go…poof! #hint #bookfast
12 Amazing Hotel Balconies Around the World. Oh yeah, some of these REALLY look amazing!
This short promotional video about Greece won an award recently. It is a must see! Greece – A 365-Day Destination.
Okay, I have four left. I am REALLY trying hard to not abuse my blogging addiction, thanks for understanding 🙂
This one is really special. I have had it for a while in the queue. Because every time I think about posting it it may make some of you emotional. Especially women with a strong connection with their mothers. Because this is what is all about. From Texas Monthly which has appeared in my blog several times now, very impressed with the publication! Maybe this one will go with some wine. By a fireplace perhaps. I should have saved it for a Sunday Best of Web. Oh well, here we go: Mom, In Touch.
Your personal finance fix: How to Use Retirement Accounts to Reduce Your 2018 Tax Bill.
This will  make your head spin. 10 Simple Things That Are Deceptively Complex. For example, did you know that: The Proof For '1+1=2' Is 300 Pages Long
This looks super awesome, wow! There's an Annual Light Festival in Prague and It Looks Amazing. This is a MUST click! Just Click it! Click the videos in it too! I am blown away by this form of art #speechless
That was it, ten paragraphs. Do you like this shorter version of TBB? Please give me your feedback.
Leave you with a treat. My wife as a cop for Halloween. Instead of handcuffs, wouldn't she look much better with a Chase Sapphire Preferred and an Amex Platinum card in each hand hey? For the record, the handcuffs are for busting me for eating them Kit Kats from trickortreating  hehe.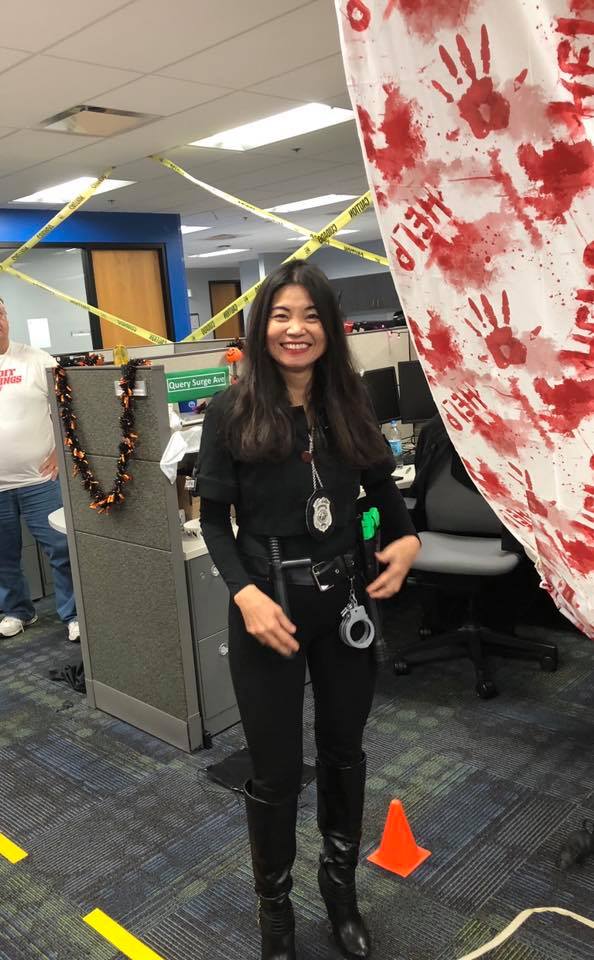 And I leave you with the obligatory funny pic/gif of each post. Here we have an overly enthusiastic Legalize Recreational Marijuana voter. Bwahahaha….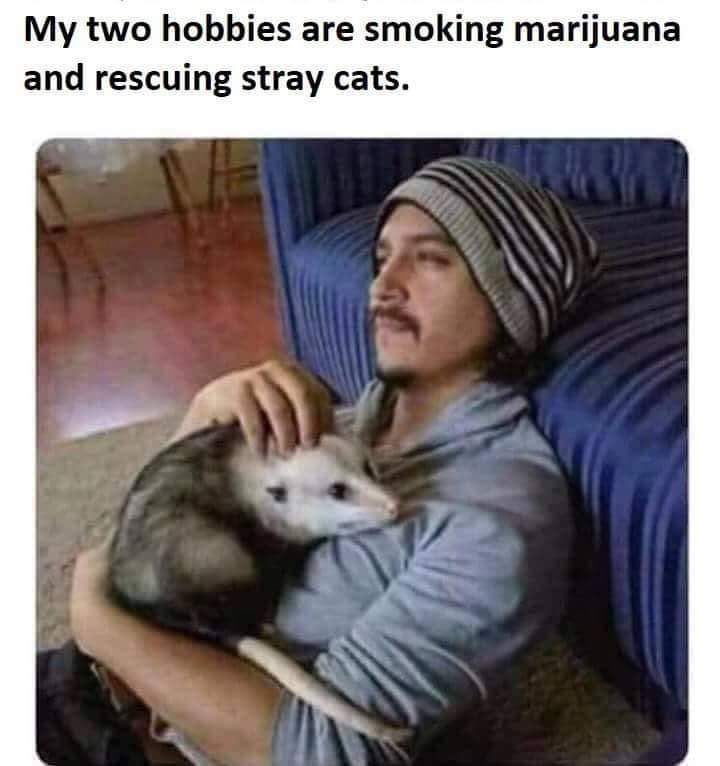 TBB
travelbloggerbuzz@gmail.com
Follow TBB on Twitter @FlyerTalkerinA2.
You can subscribe to TBB below, winners only!
Opinions expressed here are author's alone, not those of any bank, credit card issuer, hotel, airline, or other entity. This content has not been reviewed, approved or otherwise endorsed by any of the entities included within the post.