Shockingly, I got that phone call from US Bank for that missing Club Carlson Free night, get the Q&A on the IHG Rewards Accelerate promotion, visit China Wonderland and US beaches, marvel at the Worlds of Puddles, and philosophize about market corrections & crashes…
TBB Blog Mission: To Entertain. Educate. Inspire. In That Order!
You can support TBB by applying for CREDIT CARDS, please consider doing your shopping with our AMAZON affiliate link and clicking/forwarding any of our Referral Links. Or click on the Amazon Banner on the right side, thank YOU!
Club Carlson finally called me! The e-cert for a free night worldwide will hit my email account in 6 to 8 weeks. Now I don't remember what I did with Mrs. TBB's account. We have had some issues with our landline lately and wondering if I missed it. Maybe "she" should call again…I did ask for the missing 7,500 points and was told no soup points for you. Moral of the story: CALL when others do, ask questions later!
Travel Is Free has a Q&A on the IHG Rewards Accelerate Promotion. Actually there is really not that much that has not been said in the previous two promos…but I was just running way low on miles/points related stuff in this edition 🙂
Wonderland, China's Abandoned Theme Park. At The Bohemian Blog. Love the pics, decay at its finest!
12 thoughts you have immediately after leaving Brooklyn. At Matador Network. For Brooklyn based TBB readers 😉
Hey, you can be an Estonian e-resident if you want!
24 Amazing Beaches in the United States. By AFAR.
The Parallel Worlds of Puddles. At Bored Panda.
Personal Finance roundup:
Wall Street "experts" have missed every stock market crash in 20 years
Things people say during a market correction    My favorite is: "This is the beginning"…Can't go wrong lol!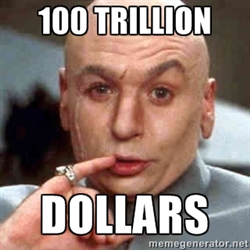 Blogging can be insanely time consuming sometimes. Help bloggers you appreciate & make a positive difference in your life by spreading the word about their blogs, emailing and commenting and using their few $$ links. Thank you.
Check out my updated blog lists: Blogs I Love, Blogs I Like, Blogs To Ignore
TBB
travelbloggerbuzz@gmail.com
Join over 3,809 TBB followers on Twitter @ FlyerTalkerinA2 and add TBB on Google+