Here is another post with five links about how the Coronavirus is here forever, Afghanistan US self delusion, review the great Psychology of Money book, a military spouse who is also a psychologist wrote an epic piece titled The Unanswerable and marvel at the 2021 CEWE Photo Awards.
TBB Blog Mission: To Educate. Entertain. Inspire. In That Order!
Support TBB by applying for CREDIT CARDS or visiting our

LINKS

or Donate

You like my blog? Send a link to someone please!
The Best of Web posts are much shorter in length with material that is a notch or two above what you see in the regular TBB posts. It also gives me a short break because I need it.
Sometimes you can pull up the paywalled article using Archive.is site.
Click on the headline for the link!
We can't avoid the virus for the rest of our lives, but we can minimize its impact.
That future may be hard to imagine with intensive-care units filling up yet again during this Delta surge. But the pandemic will end. One way or another, it will end. The current spikes in cases and deaths are the result of a novel coronavirus meeting naive immune systems. When enough people have gained some immunity through either vaccination or infection—preferably vaccination—the coronavirus will transition to what epidemiologists call "endemic." It won't be eliminated, but it won't upend our lives anymore. [Can we please push the fast forward button to get there without more suffering? #dreaming]

With the flu, we as a society generally agree on the risk we were willing to tolerate. With COVID-19, we do not yet agree. Realistically, the risk will be much smaller than it is right now amid a Delta wave, but it will never be gone. "We need to prepare people that it's not going to come down to zero. It's going to come down to some level we find acceptable," Downs says. Better vaccines and better treatments might reduce the risk of COVID-19 even further. The experience may also prompt people to take all respiratory viruses more seriously, leading to lasting changes in mask wearing and ventilation. Endemic COVID-19 means finding a new, tolerable way to live with this virus. It will feel strange for a while and then it will not. It will be normal. [Like I said, I wish we can fast forward to this stage!]

As you may have noticed, I don't do clickbait here. I have been sticking to the mission of my blog ever since I started it back in November 2012! And I try to bring you stuff I find that is primarily educational in nature. And this is a perspective on the Afghanistan war you will not find in the mainstream media. And it will shock you…ok, can't help reading so many clickbait headlines out there.
[The author is]...speaking as an American, as an adoptive Kandahari, and as a former senior U.S. government official — here are the key factors I see in today's climax of a two-decade long fiasco:
Afghan government corruption, and the U.S. role enabling and reinforcing it
Americans like to think of ourselves as having valiantly tried to bring democracy to Afghanistan. Afghans, so the narrative goes, just weren't ready for it, or didn't care enough about democracy to bother defending it. Or we'll repeat the cliche that Afghans have always rejected foreign intervention; we're just the latest in a long line.
I was there. Afghans did not reject us. They looked to us as exemplars of democracy and the rule of law. They thought that's what we stood for.
And what did we stand for? What flourished on our watch? Cronyism, rampant corruption, a Ponzi scheme disguised as a banking system, designed by U.S. finance specialists during the very years that other U.S. finance specialists were incubating the crash of 2008. A government system where billionaires get to write the rules.
Is that American democracy?
Pakistan
Do we really suppose the Taliban, a rag-tag, disjointed militia hiding out in the hills, as we've so long been told, was able to execute such a sophisticated campaign plan with no international backing? Where do we suppose that campaign plan came from? Who gave the orders? Where did all those men, all that materiel, the endless supply of money to buy off local Afghan army and police commanders, come from? How is it that new officials were appointed in Kandahar within a day of the city's fall? The new governor, mayor, director of education, and chief of police all speak with a Kandahari accent. But no one I know has ever heard of them. I speak with a Kandahari accent, too. Quetta is full of Pashtuns — the main ethic group in Afghanistan — and people of Afghan descent and their children. Who are these new officials?
Hamid Karzai
It is my belief that Karzai may have been a key go-between negotiating this surrender, just as he did in 1994, this time enlisting other discredited figures from Afghanistan's past, as they were useful to him. Former co-head of the Afghan government, Abdullah Abdullah, could speak to his old battle-buddies, the Mujahideen commanders of the north and west. You may have heard some of their names as they surrendered their cities in recent days: Ismail Khan, Dostum, Atta Muhammad Noor. The other person mentioned together with Karzai is Gulbuddin Hikmatyar — a bona fide Taliban commander, who could take the lead in some conversations with them and with the ISI.
Self-Delusion
How many times did you read stories about the Afghan security forces' steady progress? How often, over the past two decades, did you hear some U.S. official proclaim that the Taliban's eye-catching attacks in urban settings were signs of their "desperation" and their "inability to control territory?" How many heart-warming accounts did you hear about all the good we were doing, especially for women and girls?
Who were we deluding? Ourselves?
What else are we deluding ourselves about?
Incredibly powerful post by a military spouse who is a military psychologist. I had to sit down while reading it, I felt the raw emotions spilling out…wow! Read it all please.
Just a small excerpt to warn you…
As humans, we like to psychologically arrange the world into a predictable place. We want to believe that good things happen to the pious and bad things befall evil actors. If these are the rules, we know what we must do to secure the results we want. The equation is clearly spelled out, and we are in control. In reality, this principle is a lie. Life doesn't work that way. Often, when I treat someone who has experienced trauma, one of the things we need to dismantle is this "just world fallacy." The universe in which we exist is not fair. The moral standings of our actions don't always determine our outcome, and that's hard to accept.
This is kind of a summary of a fantastic book I just read: The Pyschology of Money by Morgan Housel. The lessons apply to all and not just the FIRE community (my views on FIRE are fairly well known and are not very kind towards it in general but let's not go there please). Anyway, these lessons are all great and learning about them will make a you a better investor and a better human being too.
Enjoy it!
The above material were all kind of heavy so let's end this TBB post by looking at some amazing photography showing how beautiful our world is, enjoy!
Thank you for reading my blog. If you enjoy it please pass it on to a family member or friend, thank you!
And I leave you with this…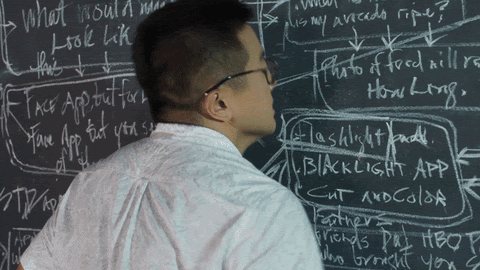 TBB
travelbloggerbuzz@gmail.com
Follow TBB on Twitter @FlyerTalkerinA2.
You can subscribe to TBB below, winners only!
Opinions expressed here are author's alone, not those of any bank, credit card issuer, hotel, airline, or other entity. This content has not been reviewed, approved or otherwise endorsed by any of the entities included within the post.