I bring you the Covid-19 latest, the shocking Points Guy expose about its CEO, all the travel cancellation policies, the bear stock market, visit a falcon hospital, a Soviet radar, do virtual museum tours while we are all hunkering down, learn about water in California, learn about Formula 1, I try to control myself on posting anti Trump stuff but I just can't and I am not sorry and you don't have to read my blog if you don't like it, this is not a phucking hoax! Ok, that felt good. I wonder if anyone reads this first paragraph 🙂 And we end with a song recommendation: COCAINE! Is it a published employee benefit in that company that earns $50 million in credit card sales commissions allegedly?
TBB Blog Mission: To Educate. Entertain. Inspire. In That Order!
Support TBB by applying for CREDIT CARDS and visiting our

LINKS

!
You like my blog? Send a link to someone please!
I am adding a COVID-19 headline. Because it is the right thing to do at this time as I have been finding some must read material to educate us all on the subject that is upending our lives. I think this blog post is one of my very best in seven and a half years of blogging for peanuts. And I am proud of it. I think it can help anyone who reads it so please take a moment to send to someone you care about, thank you.
COVID-19
Must read! The Man Who Saw the Pandemic Coming. If you are going to read one article today, please make it this one.
The pandemic is changing…everything. What Does "Social Distancing" Mean?
Massive Resource put together by The Verge: A Guide to the COVID-19 Pandemic.
Do not read this if you are already feeling scared and do not want to stress more! Coronavirus: Why You Must Act Now.  Just going to drop this here and express some of my thoughts following it:
The coronavirus is coming to you.
It's coming at an exponential speed: gradually, and then suddenly.
It's a matter of days. Maybe a week or two.
When it does, your healthcare system will be overwhelmed.
Your fellow citizens will be treated in the hallways.
Exhausted healthcare workers will break down. Some will die.
They will have to decide which patient gets the oxygen and which one dies.
The only way to prevent this is social distancing today. Not tomorrow. Today.
That means keeping as many people home as possible, starting now.
Lets please show some respect to the medical personnel in the front lines fighting to save lives and sometimes losing their own! Two Women Fell Sick From the Coronavirus. One Survived.
I also believe this is going to happen too, lets do our part everyone! Don't forget: disasters and crises bring out the best in people.
This event is going to define us. And it will likely lead to seismic changes. Primarily in the public health arena. We tend to have a quick memory and forget about these viral diseases that come and eventually go. I think it is going to be different this time as it continues to spread and the dead are starting to pile up. Acting quickly and decisively is paramount and hopefully it will lead to changes in our system that this danger will never be downplayed again.
I am not going to turn this political again as regular readers know my feelings about the orange buffoon who is proving to be totally inadequate to lead (no surprise). But this time it is different and he owns this. I had jokingly made a reference some time ago that we needed to take a worldwide two week staycation to beat this thing and we get back to normal. Well, I was kidding as I said but looking back it would have been the right to do! Now, the cat (or bat if you prefer) is out of the bag and is spreading near you. Best thing to do is stay home and avoid all social contact. It will not be easy but if we do our part to not take any chances the virus will die out. In the meantime, with everything pretty much shut down, the economic implications are going to be severe. As usual, the most vulnerable people in our society will be impacted the most: the elderly, the poor, the parents with kids off school having to stay home and not working, the sick, the mentally ill, etc. We must all rise and try to help as much as we possibly can and help one another. There have been some inspiring scenes out of Italy. Here are Italians in Sicily and the Italian Air Force. And Spaniards giving huge ovation to hospital workers. I mean, if this does not make you emotional about what they are going through..what can I say, WTF is not enough!
At the same time, there is a scientist right now somewhere in a lab working way too many hours who will discover something and will become a hero. The 64 million dollar question (or is it $64,000?) is WHEN!
Ok, one more from, please STAY HOME! Stop The Spread – Social Distancing Explained.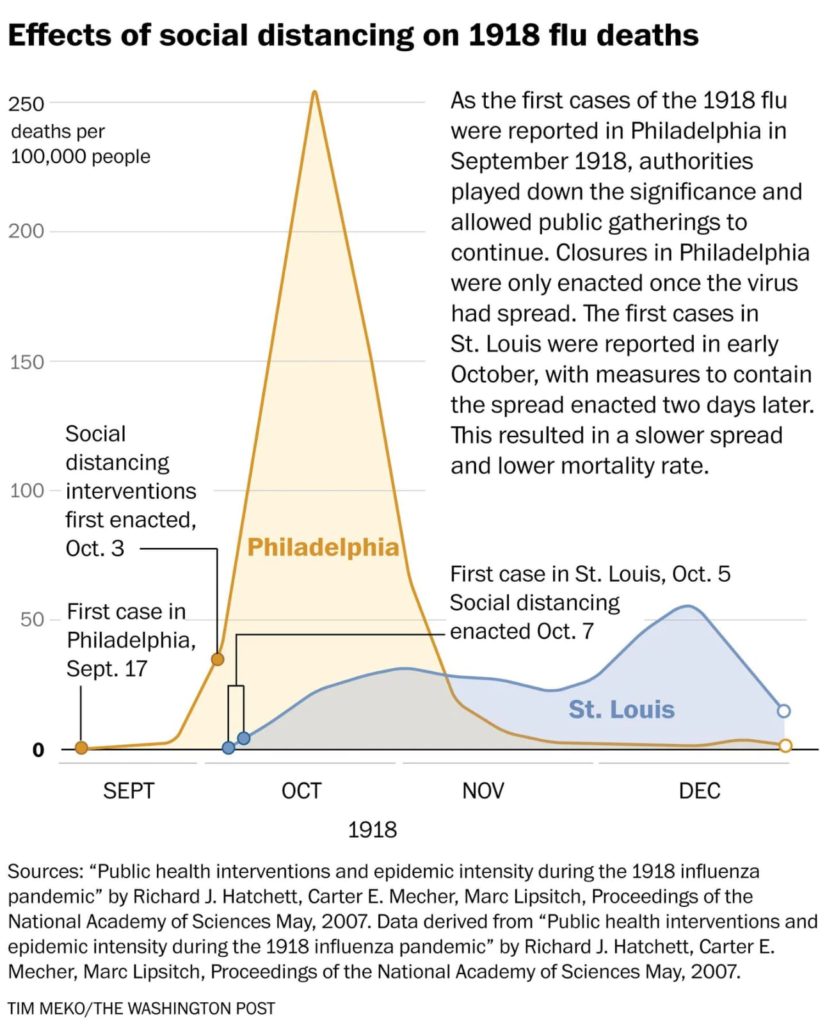 I know the latest editions of my blog have not been focusing too much on the entertainment part of my blog's mission. So, here is a video that will have you rolling guaranteed. If not, please leave.
MILES & POINTS
HOT CREDIT CARD OFFERS: Two new offers on United credit cards, a personal for 60k and a Business one for up to 100k miles. The IHG Rewards Club card offering 140k points too, highest ever. Other credit cards offers that stand out for now are the 100k Southwest Performance Business card and of course the 80k Ink Business Preferred. In addition, there are personal and business offers for the 70k Amex Delta Skymiles Gold, 100k Platinum and 100k Reserve credit cards. For a standard workhorse card I recommend the 60k Chase Sapphire Preferred card. For a standard premium card I recommend the 50k Chase Sapphire Reserve card. For a standard 2% cash back card I recommend the Citi Double Cash card. Available with my links. Lets move on!
Maybe you should bookmark this: Change Fee and Cancellation Fee Policies and Waivers of 46 Airlines Due To 2019 Novel Coronavirus.
We are going to be seeing more of these while all travel companies struggle to survive: Master List Of Hotel Cancellation Waivers And Nights/Points Extensions From Choice, Hilton, Hyatt, IHG, And Marriott.
I think Hyatt has done great and lets remember who we do business with ok? Hyatt COVID-19 Update.
Starting to think…what good is having all these miles and points when you can not even travel? Next time you see a cheery article (probably by 2pm today) at The Points Guy how you can travel to the Maldives for free only if you apply for five travel rewards credit cards on its site, you know, maybe you tell them to go screw themselves?
It is time to register again: Q2 2020 Activation Links For Freedom, Discover, Cash+, Dividend & ABOC.
I also expect to see more extensions of mile/point expiration policies and elite statuses. The next two that just announced six month extensions are Virgin Atlantic and Radisson Rewards.
TRAVEL
Since you are probably stuck at home: 12 Famous Museums Offer Virtual Tours You Can Take on Your Couch.
What a sight! The secret Soviet radar hidden in Chernobyl's shadow.
Lets travel to Qatar to visit a falcon hospital: Welcome to the Falcon Hospital. Please Take a Number. Wow, amazing.
Screw all your travel plans until we defeat Covid-19. First airline to do so, expect more: SAS Temporarily Halts Operations and Lays Off 90% of Staff. Update: After writing this, many more airlines have been announcing severe cuts to their operations (British Airways at 75%, United at 50%) and complete shutdowns (Qatar Airways). And Alitalia is going to be taken over by the Italian government…this is like a TV series that just repeats every few years, it has been going on forever! Even Las Vegas resorts MGM, Wynn and Encore are closing!
PERSONAL FINANCE
Every bear market is different. What is unique about the one we are in right now is how fast it was! It just took 17 trading sessions, wow! I am not sure if you read the blog comments but if you do you will remember me frequently telling long time blog reader Ramsey to be careful when he was so cheerful about the frequent stock market highs and, well, always advised to just be careful. Because it is in the nature of the stock markets to just be so lethal and brutal you will likely just freak out. I had no idea this will all come true in just two weeks, be careful out there! Levels of Losing in the Stock Market.
Trying to be positive here, we can use more of it! The one thing we know for sure.
ODDZ & ENDZ
This guy is toast. Fact check: A list of 28 ways Trump and his team have been dishonest about the coronavirus.
When I was a kid I used to watch Formula 1 racing. Then I grew up and never saw any race with cars going round and round. But if you wanted to learn more about it, this is perfect: A Newbie's Guide to Formula 1.
Very educational article about water in California. Eye opening in fact, enjoy it: Water is life. It's also a battle. So what does the future hold for California?
And something to laugh: The Time When Zambia Tried To Go To Mars.
BLOG BUZZ
We are now entering BLOG BUZZ, a section for advanced hobbyists and veterans of this fast imploding hobby and also a section where I go on and on about some stuff that happens in my life because it helps me feel better about myself.
The article that stunned the miles and points world: Inside the wild world of 'The Points Guy,' Brian Kelly: A massively profitable media empire and claims of non-stop partying, drugs and extravagant spending. HolyShitPepe! I am not going to comment any further because we have bigger things to worry about. If I had time I would devote a whole blog post about this, smh. Maybe I do this in another post. My sales price just went up though to account for the severe drop in my reputation when he tries to buy me out LOL.
As I said before, the disruption in everything travel related has been severe. You can see some numbers in this twitter thread by a travel blogger.
Respect to Shawn of Miles to Memories for this: Don't Be A Jerk! Why I Have Decided To Cancel Months Worth of Travel.
And then there is this guy: He Has 17,000 Bottles of Hand Sanitizer and Nowhere to Sell Them.
Every Sunday night I get an email with stats about my blog traffic. I signed up for a free service years ago and this is the only thing I do about "checking my stats". Some Boarding Area bloggers who self identify as travel thought leaders check their stats maniacally every day! Anyway, it is so discouraging to see blog traffic go down even when I think the quality of my blog content has been going up. Why do I keep going on here when so many others have quit and moved on? It is not the conversions (just four month to date)…Enjoy my blog while it lasts, thank you.
After reading the TPG article I recommend to you this song, how appropriate it is 😉
And I leave you with this…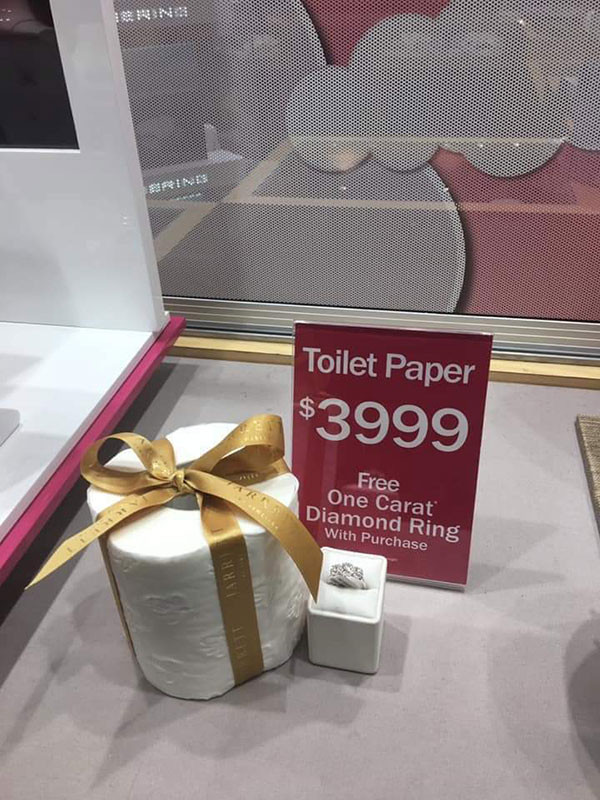 TBB
travelbloggerbuzz@gmail.com
Follow TBB on Twitter @FlyerTalkerinA2.
You can subscribe to TBB below, winners only!
Opinions expressed here are author's alone, not those of any bank, credit card issuer, hotel, airline, or other entity. This content has not been reviewed, approved or otherwise endorsed by any of the entities included within the post.