Another TBB post featuring the most eclectic links around the web such as COVID travel skills, taxes for gig workers, new Marriott offers, best Hyatts, travel to US mountains, go on a road trip out West, most hated brands, anything can happen in the markets, more on breakthrough infections and the unvaccinated problem, more on the Havana Syndrome, amazing photographs around oceans, Norm Macdonald loved jokes,  the latest in the miles and points world and a lot more! I am back from our epic trip hiking all around Moab, Utah and expect more posts this week, I missed you guys.
TBB Blog Mission: To Educate. Entertain. Inspire. In That Order!
Support TBB by applying for CREDIT CARDS or visiting our

LINKS

or Donate

You like my blog? Send a link to someone please!
Some of the links are behind a paywall. You can try to read them using Archive.is.
TRAVEL
I don't know, maybe Covid has made us all get reunited with domestic travel and our own gems. Anyway, we keep the nature theme of today's blog post with: 13 Beautiful U.S. Mountain Ranges for a Scenic Adventure Trip.
This was always recommended but it now has become a must do item! COVID Travel Skills: Gardening Your Reservations.
Schedule changes happen
In this COVID-endemic world, schedule changes are likely to be more frequent, at least near-term
Check your reservations at regular intervals, in case a schedule change happens and they don't send a notification
If something changes, have a few ideas of what you want the airline to do before contacting the airline
Every time I say this is the time I am going to jump off an airplane, I see something in the media that tells me to say "No Way!". And this is another one, imagine filming your own plane's emergency crash landing! Now watch many "travel" blogs see this and make a blog post about it with mega clickbait "Shocking!" references in the headline smh. And this is how the online world works these days so IGNORE such posts because when you click them…the algorithms take over and then, well, you won't believe what happens next!
Ok, let's get back to nature. This is wonderful blog post by a journalist I know who blogs about his travel hobby: A road trip west, deeper into adulthood. Like I said, we are all getting back to the magnificent national parks we have in this country…
PERSONAL FINANCE
Heads up that there will be a LOT more 1099 tax forms coming if you do gigs on the side: Gig workers to get hit with big tax surprise next year.
Next year, many gig workers will be shocked as tougher tax reporting standards go into place that will greatly expand how many 1099-Ks are issued to those who make extra money in the gig economy.
Under the current federal income tax rules, if a person is paid electronically by credit card, debit card or third parties, such as PayPal, those payment networks would be required to issue a 1099-K when the taxpayer is paid at least $20,000 or more and has more than 200 such transactions. But that threshold will go away in 2022 when gig workers will see a huge shift. If you make at least $600, that's going to trigger a 1099-K in the future.
Excellent post, VERY educational: Put These Charts on Your Wall … 2021 Edition. Anything can happen in the markets, expect surprises ALL the time!
The market does what it wants, when it wants to do it. It is the real-time personification of collective human psychology, with fear and greed on full display. That's what makes it so hard and at the same time so interesting. There are times when skepticism is warranted and other times when you need to suspend disbelief, with no manual to help you decipher which situation applies.
We've already seen a lifetime supply of material in 2021 and we still have a few months to go. [So true!]

I am not sure about some of these charts/rankings: The Most Hated Brands in Every Country. I mean, what is going on here?
Uber is the most hated brand in both the US (48.35% negative tweets) and the UK (47.88%).
Uber is also the most hated brand in the highest number of American states (8).
Video game developer Game Freak has a 100% hate rate in Canada.
Sony is the 'popular global brand' that is the most hated in the most countries (10, including Canada, Argentina, and Greece).
COVID-19
Get prepared to get a breakthrough infection, this virus is not going anywhere. Must read: I Got A 'Mild' Breakthrough Case. Here's What I Wish I'd Known.
How sad this is wow! A Michigan doctor goes to Facebook over dying, unvaccinated COVID patients.
In my last two days of work I have heard the following:

1) "you're wrong doctor. I'm too healthy. I don't have Covid. I'm fine." (In reality, he's fighting for his life).

2) "I demand ivermectin or you'll hear from my lawyer."

3) "I demand hydroxychloroquine."

4) "I don't care what you say. I'm going to leave." (Response: "That is your prerogative but you'll be dead before you get to your car.")

5) "I'd rather die then take the vaccine." [You may get your wish.]

6) "I didn't take it because my son told me it would kill me." (The patient is currently fighting for his life — in fact it was the son's advice that may kill him.)

7. "I want a different doctor. I don't believe you."

8. From a woman whose husband died of Covid, "I would never feel comfortable recommending the vaccine for family and friends."
We all knew this would look something like that but still…it is shocking! Found here.
ODDZ & ENDZ
Been writing about this for a while, I would love to find out what/who is behind this one day but I am not betting on it: 'Havana syndrome ' and the mystery of the microwaves. Maybe I was targeted several years ago when a buzzing sound in my right ear became permanent, they say it is tinnitus or…is it? Maybe the North Koreans finally decided to teach me a lesson after one too many insulting posts of their Dear Leader?
Indeed, Norm Macdonald Loved Jokes. I always admired people devoted to their craft and doing it on their own. Like me blogging here…that was a joke, get it?
I think what it was about Norm was that he cared about jokes more than everything else. He cared about them so much it seemed to get in the way of his career as a comedian, and in that way he represented something. He made you feel like you could beat the whole thing with art, or at least escape from it, when of course that whole thing is all there is, and jokes are just a subset. When you are young you picture an authentic way of living, free from the petty concerns — rules, money, public opinion — that encourage us all toward cowardice. Then you get older and realize that the freedom you have been imagining is death. Norm Macdonald is free now. He gave us the idea that he always was, but that was a lie, a joke — whatever that word is for something better than the truth, something higher, haha.
Amazing! Ocean Photographer of the Year 2021 winners – in pictures.
MILES & POINTS
HOT CREDIT CARD OFFERS: 100k CHASE Sapphire Preferred, 75k CHASE Ink Cash, 75k CHASE Ink Unlimited, 100k CHASE Ink Business Preferred, 60k CHASE Sapphire Reserve, 80k CITI Premier, 20k CHASE Freedom Flex & CHASE Freedom Unlimited, 150k CHASE IHG Rewards Club Premier and many more, including many American Express cards! Please check out my Affiliate links. Terms apply to American Express benefits and offers. Visit americanexpress.com to learn more.

If you do not see a credit card with my affiliate links, perhaps I could refer you? Contact me!
This section is about my hobby addiction of collecting frequent flyer miles and hotel points since the early 1990's! Feel free to skip this section and parts of the next one if this is not for you.
Newbies: BEST TRAVEL REWARDS CREDIT CARD! The 100k Chase Sapphire Preferred card is now available with my links. If you are totally new and looking for a keeper card I think THIS is the card. Apply for it, get approved, do the required minimum $4k spend (if you think this is TOO much, please stop, this hobby is dangerous for you!), get the 100k points signup bonus, transfer the points to United or Southwest or Hyatt or just cash out for $1,250 spend for groceries using the "Pay Yourself Back" feature assuming you do eat, right? For the annual fee of only $95, COME ON, do the math! Ok, here is the math: $1,250 – $95 = $1,155. So, if a bank offers you all this money what is your problem? Just ALWAYS make sure you NEVER EVER carry a balance ok? If you currently have the card, you can refer your spouse or significant other or third cousin or travel starved friend and you the referrer can earn 20k Chase points for the referral and the referred still get the full 100k bonus. This is my daughter's 100k CSP Referral Link.
The point of this hobby is to travel (almost) free. I recently stayed at the Hyatt Place in Moab, Utah that is almost next to the amazing Arches National Park. It costs over $300 per night. But if you get the Chase Sapphire Preferred card outlined above you will get 100,000 Chase Ultimate Rewards points as a signup bonus. Assume the $4k minimum spend required to get the bonus is done only earning just 1 point per dollar (I know, maybe eat out to earn 3 points per dollar?) so you will have 104,000 points. If you visit Arches one day soon, you can pay mega $ to stay in this hotel. Or you can stay 13 NIGHTS using World of Hyatt points at only 8,000 per night (after you transfer your 104k Chase Ultimate Rewards points to World of Hyatt points). DO THE MATH! Sometimes the value of this hobby hits you right in the face. Now, if you have problem spending $4k over three months, find another hobby, this is NOT for you!
This is always a good list to see if you missed anything: Last Chance Deals: Transfer Bonuses, Amex Offers, Airline Promos & More.
Bloggers will say anything to sell a credit card. Almost always they scream "Best Offer Ever" and "It Won't Last! and other nonsense to make a sale. And then the banks come out with higher offers so here they go again. So, if you like Marriott we have four new offers. Marriott Isn't Messing Around With These Increased Offers…But Are You Eligible? I am no Marriott fan so I would probably not go for any of them. But if I am bored, the business card earning 125,000 points and two nights worth 50k points each looks somewhat attractive and it won't interfere with my ability to get more Chase cards so we'll see what happens. Only the business card and the no annual fee Bold card is available with my links at press time. Hopefully the other two will be added. The Bold card is useless imho, 60,000 Marriott points don't get you much these days.
I rented a car finally in Salt Lake City for the drive to/from Moab and to get around the parks of course. I used Autoslash and got a weekly deal with Hertz for $307. As I am President's Circle I get to pick any car in the lot and I got us a BMW 530 model having barely missed the Mercedes convertible. So, status matters. So do this: How To Get National Emerald Executive Status Free & Easy. It can't hurt and the potential upside is sometimes bigly!
Some small promotions to register.
I only post important information you need to know. I could be posting several times a day about rumors, airline incidents, stupid promos to save $1 if you spend $500, make an ass of myself pretending any credit card that pays a sales commission is good for you and I could go on and on, zzzzz…..
BLOG BUZZ
We are now entering BLOG BUZZ, a section for advanced hobbyists and veterans of this fast imploding hobby and also a section where I go on and on about some stuff that happens in my life because it helps me feel better about myself.
Andy The Lazy Traveler is doing this series again with some awesome finds:
Best Hyatt Points Values for Cat. 1-4 International Hotels Including Suites: Part 1 — Category 1
Best Hyatt Points Values for Cat. 1-4 International Hotels Including Suites: Part 2 — Category 2
I applied for the Chase Ink Business Unlimited card back on September 14 because, you know, 75,000 Chase Ultimate Rewards points (yeah, it is an addiction lol). I talked to an analyst to convince her to send it upwards for approval on September 16. Then I went off on my trip to Moab, Utah. When I returned home the card was not in my mailbox yet! So, I called again to confirm my card is approved and it was. I am still waiting for it and I have insurance bills due September 30, come on Chase, can you speed it up a bit?
For a year now I have been pounding son's Freedom Flex card on all grocery spend. Because you earn 5 points per dollar in the first year for up to $12,000! With the current 5% quarterly bonus (ending September 30, 2021) it appears I have been earning 9 points per dollar on my grocery spend, which is insane! Well, the year is up on October 10 so my wife applied for a Chase Freedom Flex (no annual fee, 5x rotating quarterly categories, 3x on dining and drugstores, etc.) so my familia can continue this "charade". 🙂 Oh, the signup bonus is 20,000 Chase Ultimate Rewards points, not bad for a no annual fee card…
After my five nights in Utah I now have 60 night credits with Hyatt. My World of Hyatt Visa anniversary was September 14 so when the statement closes next week I should have another five night credits to take me to 65. This is the only year that Hyatt will allow two free nights if you spend $15k with the card. I got the first one already and now aiming to do this again with my spend on the card between September 14 and December 31. Remember, every $5k of spend with the card earns another 2 night credits, so hitting 71 night credits for sure. I then have four nights in Greece so I think I will be good for 75 this year. You get a milestone award every 10 nights after you hit 60, a choice of either 10,000 Hyatt points or a confirmed suite upgrade. I still have one or two of them confirmed suite upgrades so I will need to decide if I should get another one or just take the easy 10,000 points. Easy decision to snag the confirmed suite upgrade. Unless I somehow I get to 80 nights so do I really need to snag two? Oh, first world problems lol.
I could not figure out why I earned 10,000 Hilton Honors points. Apparently, it was because of a survey, ymmv. Actually, I am not sure about this. Anyway, each time you call Hilton at the end of the call they ask you to speak to an annoying timeshare sales staffer to earn 500 bonus points which post very fast. I had to cut him off pretty quickly because I do not like these people…
A few pics from our recent trip, hiked 24 miles last week!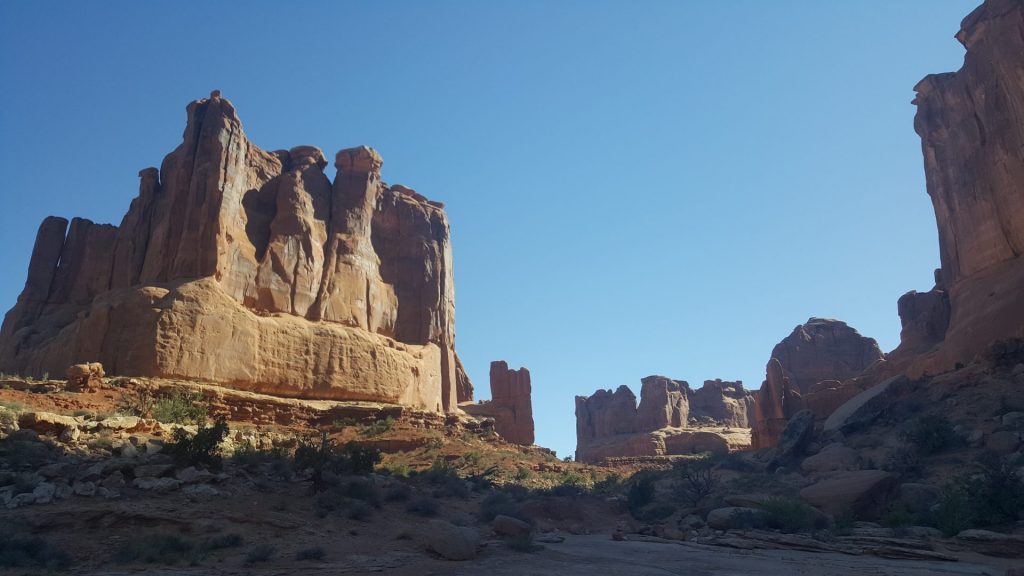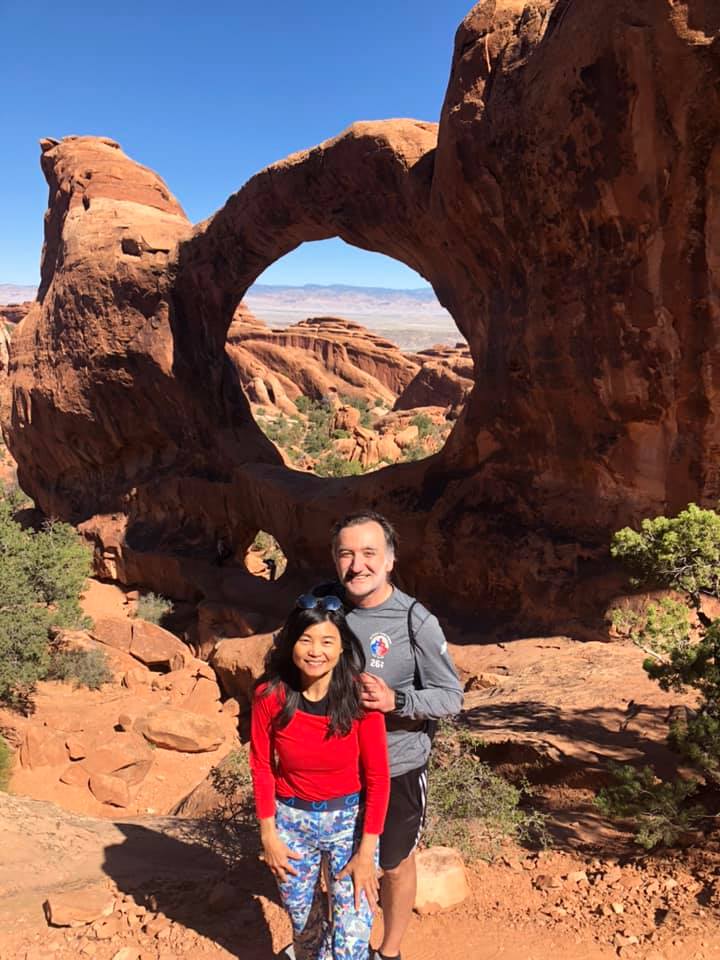 TBB
travelbloggerbuzz@gmail.com
Follow TBB on Twitter @FlyerTalkerinA2.
You can subscribe to TBB below, winners only!
Opinions expressed here are author's alone, not those of any bank, credit card issuer, hotel, airline, or other entity. This content has not been reviewed, approved or otherwise endorsed by any of the entities included within the post.