We bring you the credit card rewards dark side, the best cruises, visit the amazing Samaria Gorge in Crete, we have a Boarding Area blog addition, the risk of dying in an awesome infographic, Mile Nerd is back and is not going back to his country, visit Bhutan and Nepal, how to get around the great firewall in China, AA continues down the path of going fully award dynamic pricing, show you how to be a better writer, Saudi king clan shows you how to cut up bodies and dispose them, why people move and lots of action in the now infamous Blog Buzz section.
TBB Blog Mission: To Educate. Entertain. Inspire. In That Order!
You like my blog? Send a link to someone please!
In case you missed the TBB Best of Web post this week: Prediction Psychology, Life of John Allen Chau, Crowdsourcing Justice, Crazy Harvard Professor Story, New Work 101.
Mile Nerd's once a month post is a must read. In this one he talks about Going Home. As in, being told to "go back to your country". One day I am going to slow down to posting once a month…until then, enjoy my blog you guys.
If you feel comfortable telling another citizen to go back to "their" country…
Or if you think of yourself as more American than another American…
That has nothing to do with "politics."
It's just you being an asshole.
In the quirky space of miles and points blogging, the BIG money is in the sale of travel rewards credit cards. And of course the content is geared towards selling more travel rewards credit cards. And this is the reason you almost never see posts critical of them. Bloggers will go out of their way to talk about ANY benefit they can find (sometimes going to ridiculous lengths!) and this is why you never see them telling readers stuff like this: The Capital One hack exposes the dark side of racking up credit card rewards. Of course it does! The golden age of this hobby is past it, most people would do well with a 2% cash back card and have lots of free time to enjoy life 🙂
"The more credit cards you have, you're increasing your attack surface," said Benjamin Preminger, senior cyber-threat intelligence specialist at cybersecurity firm Sixgill. "You're storing your data in more databases, so there's a greater likelihood your information will be breached."
As we are waiting for the last US legacy airline to also get rid of its award charts and go fully dynamic in the pricing of awards, American Airlines continues to tinker with its software in preparation for it: American Airlines AAdvantage Now Offers Heavily Discounted AAnytime Awards On AA Flights To Asia.
Just in case you travel to China, you will need to jump through some hoops how to use the internet and cell phone.
Just in case you want to take a cruise and you were confused: 12 best cruises for beginners, from budget to luxury liners.
In case hiking in Nepal and Bhutan was in your near future: Initial Impressions on Trekking in Bhutan and Nepal.
No doubt blogging has made me a better writer! Which was not the goal, I just started the blog because I was bored and was going to keep it for three months. Here we are nearing 7 years later #WOW. Anyway, this is a great article on How to Be a Better Writer.
Chilling. Like a bonesaw! No One Is Safe: How Saudi Arabia Makes Dissidents Disappear.
Some incredible photos from the 1986 Chernobyl disaster you have not seen before and I am certain they will shock you!
The Greek island of Crete has an amazing place to hike: The Samaria Gorge. On my bucket list…when The Points Guy buys me out I can go finally hike it lol. Seriously, if you are ever in Crete and you are into hiking you should just hike it!
Why People Move. Enlightening. Especially now that I had two close neighbors move out!
Well, after the Saudi Arabia piece, lets keep the theme going okay? Your Chances Of Dying Ranked By Sport and Activity. I had no idea dancing at a dance party was so dangerous you guys lol!
We are now entering BLOG BUZZ, a section for advanced hobbyists and veterans of this fast imploding hobby and also a section where I go on and on about some stuff that happens in my life because it helps me feel better about myself.
Building to the inevitable killing of the award charts you guys: AA to eliminate close in booking fees.
It appears there is an Amex promo to transfer Membership Rewards to British Airways Avios with a 40% bonus. Oh, just booked another two one-way trips to get wife and daughter back from New York.
Year to date miles/points burning: 409,105. I need to step it up!
If you are going to make a Hyatt cash reservation, download and do it with its app to earn another 500 World of Hyatt points. Every time I read World of Hyatt it reminds me of its "Globalist" elite name and I want to shout out loud how awful that name is these days 🙂
Miles For Family is moving to Boarding Area. And it kind of sounds like Nancy has bought the blog…or are co-owners with Leana now? Good luck, this blog is a survivor.
This is a really good post on how to book ANA around the world award trip in business class. I should do that…but I will wait until this is killed as most around the world awards seem to be going in the chopping block. It makes sense…as it is tying up way too much time on the phone with reps!
There is a new weird credit card out there called BREX. New and untested. Sign up bonus of 100k which always sells better than lower numbers of course. But the kicker is this: You must tie up $100,000 in an account for your business. The other kicker is this: The Points Guy got an exclusive on it. MUCH different bang than the exclusive on the Chase Sapphire Reserve card, remember that you guys? So, don't bother with BREX ok?
Bloggers talking about stuff in a podcast. I usually don't bother with podcasts. Because of my ear condition. But I listened to this one, some interesting stuff. Tiffany at One Mile at a Time was enthusiastic talking about travel rewards credit cards you guys.
Speaking of One Mile at a Time, in Flyertalk there was a discussion how he "made it". Lets not forget! Oh, any idea who was this? Let me know in the comments 🙂
…the guy I know who used to take a ballpoint pen and jab it into the headphone jack to break it before complaining that it didn't work so he could secure a voucher
I will be attending the WealthStack conference in Scottsdale, Arizona in September. Hotel is part of StashRewards so I finally became a member. Because…I just can not say no when it comes to points, I do have a problem!
I don't do rumors here. When something is worthy and is finalized you will see it here.
Hard to believe Turkish Airlines did not get the message yet, that something is up with the phone banks lightning up 🙂 Turkish Airlines' INSANELY Generous Star Alliance Awards Can Now Be Booked Over The Phone, But You'll Need Luck On Your Side.
And I leave you with this…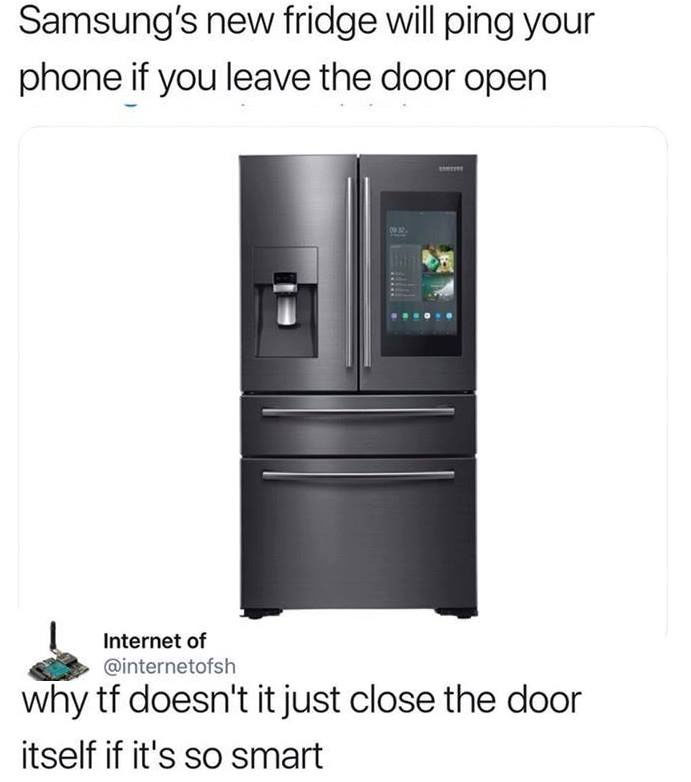 TBB
travelbloggerbuzz@gmail.com
Follow TBB on Twitter @FlyerTalkerinA2.
You can subscribe to TBB below, winners only!
Opinions expressed here are author's alone, not those of any bank, credit card issuer, hotel, airline, or other entity. This content has not been reviewed, approved or otherwise endorsed by any of the entities included within the post.