Another TBB post featuring the most eclectic links around the web such as crushing inflation, tax secrets, Putin's roulette, sleep tourism, I now have over 5 Million miles and points which is a good problem to have, we dive into Health Savings Accounts, more crypto shenanigans, corn mazes and abandoned towns, sailing around the world, how the Ukrainians are taking the Russian Army to the shed, latest on Covid, best graduation speeches, days since incident meter, octopus is an amazing creature we should not be eating it, latest on this addictive hobby of collecting frequent flyer miles and points, some more pics from the Berlin Marathon and lots more!
TBB Blog Mission: To Educate. Entertain. Inspire. In That Order!
Support TBB by applying for CREDIT CARDS or visiting our

LINKS

or Donate

You like my blog? Send a link to someone please!
This blog publishes every Friday these days.
Best of Web articles are truly exceptional and MUST reads in their entirety, imho.
Welcome to all new blog readers from George, your diligent curator of the BEST web content I find and share with you. No ads, no clickbait, just amazing content I discover along with my sometimes witty and seldom incendiary commentary.
PERSONAL FINANCE
Best of Web: You Weren't Supposed to See That. A bit dramatic at times but still gets most of the points correct imho. Probably the best read of the past week, read it in its entirety. As you should read all links with a Best of Web rating.
This is one of the best articles I have read on Health Savings Accounts at the Wall Street Journal: Tax Secrets of Health Savings Accounts. I must admit I did not know about the second item in the list that children of parents with HSAs can have their own HSA, which is limited but still. Archived Link. The main benefit which is still mostly not well known is this:
So if an HSA owner pays out-of-pocket charges himself and saves receipts, he can make withdrawals for reimbursements years (or even decades) later when he needs cash. Unlike with an IRA withdrawal, the payout will be tax-free. [We have had an HSA and contribute the maximum each year. More importantly, we have always paid medical expenses out of pocket and have kept track of them. One day I am going to add them up and send me a check…all tax free baby!]
If you are looking for an HSA provider, Morningstar did a really good job with this: The Best HSA Providers of 2022.
I think this was an excellent podcast: How Much Pain Will It Take to Crush Inflation? (with Minneapolis Fed President Neel Kashkari).

There are some serious IT and operational issues with Citibank, thoughts and prayers to all who use it as their main bank, you have been warned!
CRYPTO
Why are there so many scammers in this space? Among them of course are the ones running these companies so be absolutely not shocked when you see headlines like this: Ex-CEO of Bankrupt Crypto Lender Celsius Withdrew $10M Weeks Before Company Froze Customer Accounts.
Hey look, the SEC woke up! SEC Charges Kim Kardashian for Unlawfully Touting Crypto Security. The fine is just $1.26 Million, pfffft! The SEC's order finds that Kardashian failed to disclose that she was paid $250,000 to publish a post on her Instagram account about EMAX tokens. There is so much of this going on online so always beware of what you are being sold!

TRAVEL
Halloween is coming so you may need this link: Biggest, Baddest Corn Mazes in the U.S.
And one more: Abandoned Towns Across America You Can Actually Visit.
There has been a movement towards wellness in travel for several years now. But I still have not heard of "sleep tourism"! The Rise of Sleep Tourism. And of course the pandemic has caused it to skyrocket, among so many other things that the pandemic changed in our lives. There are some very surprising things mentioned in the article, such as, please sit down, a hotel now has "Sleep Concierge" service, three to seven days full sleep programs, a two-night experience designed to help aid guests "into a serene sleep", even partnering with scientists to diagnose sleep disorders! Personally, I like to roam around the destination I am traveling to and also roam the hotel lounge eating and drinking everything in sight before I retreat to my suite to catch some sleep before waking up to do it all over again lol.
Best of Web: I am sticking this one in the Travel section because why not? Alone at the Edge of the World. I don't give Best of Web ratings lightly ok? Just a stunning read about her attempt! Susie Goodall wanted to circumnavigate the globe in her sailboat without stopping. She didn't bargain for what everyone else wanted.
Well, not to brag, but my city of Ann Arbor was rated the #1 Best City to Live for Families.
UKRAINE RUSSIA WAR
I remember watching Putin's speech announcing the "special military operation" in Ukraine back on February 24 thinking this guy is not well. And then he followed up with a spectacularly deranged speech ranting on and on about shit only a true psychopath would ever string along together, wow! Here is an excellent analysis of it.
Meanwhile, the Russian army is getting annihilated being kicked out of lands Putin annexed, oh the irony! How the Ukrainians Outwitted Putin's Army.
Best of Web: Putin's Roulette. Sacrificing His Core Supporters in a Race Against Defeat. The horrors from one psychopath…
Having chosen to expand the war, Putin is broadening the arena of defeat: with the draft, Russia's mental and moral defeat in Ukraine may now increasingly be complemented by the defeat of the illusions by which the "special operation" had until now been sustained at home. In a sense, Ukraine has already won, having gained a national identity and unity. But in the coming weeks, even minor victories for Ukraine will increase Putin's irritation, and he will likely respond to them asymmetrically, with no shame or decorum. By now, there is little sign that peace talks are possible (especially after Russia's staged referendums in the east) or that there is any way for the war to end with one side claiming victory. This horrifying conflict in Europe could continue even when Putin's resources—both human and psychological—have run out.
COVID-19
Ed Yong of The Atlantic has been the best writer covering the pandemic. Every article has been a must read. And then he just came out admitting that he is broken and taking a 6 month sabbatical. Yeah, the pandemic has affected everything and everyone and we are all looking to…stabilize and normalize ourselves and the world we live in. Anyway, this is his final article and, of course, it is a Best of Web: The Pandemic's Legacy Is Already Clear. Kind of depressing conclusions if you ask me, read it all. Archived Link.
We get an update on the COVID state of affairs (as of October 5) by Your Local Epidemiologist. It starts out with "Here we go again. The start of a new wave". Sure looks like it over in Western Europe and I am like…a string of four letter f words escapes my mouth followed by "Not again, WTF!". Thankfully, no new subvariants that have emerged, we are stuck with the "old" BA.5 one. Make no mistake, lots of subvariants are fighting it out there though. The bottom line according to her:
We may be in for a bumpy ride this winter. SARS-CoV-2 is already gaining ground thanks to weather and behavior change. We expect growth to accelerate with subvariants on the horizon. There's a lot you can do, but the lowest hanging fruit is to get your fall booster. Also, if you're older and test positive, remember Paxlovid.
ODDZ & ENDZ
If you ever feel down or just want to be inspired, click on this site and watch one of them: The Best Graduation Speeches.
Another reference site and becoming more relevant as more drastic weather events come at us: Days Since Incident.
I really enjoy the stats in Harper's Magazine, here is the one for October 2022. The most interesting one is this:
Percentage by which Trump voters are more likely than Biden voters to have donated sperm : 50
As a kid growing up in Greece I used to love our getaways to the local beaches. But one of my favorite things was going to a local tavern and ordering one of my favorite dishes, octopus! Well, after learning more and more about these very special creatures I can no longer eat them because they are just too special imho. Here is what a frightened octopus did, amazing!
What an amazing photo!
MILES & POINTS
HOT CREDIT CARD OFFERS: 80k CITI Premier, 60k CHASE Sapphire Preferred, 75k Capital One Venture X, 75k CHASE Ink Cash, 75k CHASE Ink Unlimited, 100k CHASE Ink Business Preferred, 60k CHASE World of Hyatt Visa, 60k CHASE Sapphire Reserve, 70k Bank of America Alaska Airlines Business Visa, 50k Bank of America Alaska Airlines Personal Visa, 20k CHASE Freedom Flex, up to 30k CHASE Freedom Unlimited, 140k IHG Rewards Premier AND 1 Free Night, 20k CITI Custom Cash, and many more, including many AmericanExpress cards, including Delta, Marriott and Hilton cards! Please check out my Affiliate links. Terms apply to American Express benefits and offers. Visit americanexpress.com to learn more. If you do not see a credit card with my affiliate links, perhaps I could refer you?

This section is about my hobby addiction of collecting frequent flyer miles and hotel points since the early 1990's! SKIP if you are not into it!
As of today, I have burned 866,898 miles/points year to date and have 5,011,156 miles/points in the bank. Some do drugs, I do miles lol!
Thanks to US banks, very lucrative travel rewards credit card offers come and go all the time. This section will act as a reference point on the best CURRENT offers. I will designate new material preceded by NEW.
BEGINNERS
The Beginner's Guide to Getting Started with Credit Cards, Points & Miles
NEW: The Basics of Booking First & Business Class with Miles
BASICS: This travel hacking hobby is mostly about getting the fat Signup Bonus of travel rewards credit cards while of course NEVER EVER carrying a balance. Banks have a marketing budget and are willing to give us many THOUSANDS of miles/points to travel mostly for free hoping to hook us to charge 20%+ interest rates on our balances. The poor souls who fall for their marketing paying these ludicrous interest rates end up subsidizing us responsible consumers who enjoy taking advantage of, cough, such bank marketing budgets! Some of us have been doing this for thirty years creating amazing travel memories…Feel free to ask me questions or post them in the comments.
BASICS: Prefer credit cards from the proprietary points programs of banks, such as Chase Ultimate Rewards, American Express Membership Rewards, Citi ThankYou Network, Capital One Rewards Miles because they are a lot more flexible and are not devalued as frequently. Over pure airline and hotel travel rewards credit cards. Pure cash back credit cards may work for you best and they are getting more valuable as airline and hotel loyalty programs keep getting devalued. Sometimes, a pure no annual fee 2% cash back card works best for simplicity!
If you wanted nothing to do with these miles and points activities and just wanted a no annual fee 2% cash back card, you can not go wrong with the Citi Double Cash Mastercard. And right now it has the highest Signup Bonus ever. Ok, it is only $200 but still it is the highest ever lol. It comes in the form of 20,000 ThankYou Points which you can cash out for $200 if you decide not to transfer them to any of the ThankYou airline and hotel transfer partners. Available here under CardIssuer/Citi.
Citi Double Cash now featuring $200 welcome bonus
TOP TRAVEL REWARDS SIGNUP BONUS CARDS
Master Guide to Credit Card Applications: All the Rules You Need to Know, Bank by Bank 
Citibank increased the Signup Bonus for the Citi Premier card from 60,000 to 80,000 Thank You points. Annual fee is $95 and the minimum spend to score the Signup Bonus is $4k in the first three months. The Citi Premier card has a solid earning structure as it earns 3 points per dollar on gas/groceries/dining/travel and 1 point on everything else. Of course, you can transfer your points to mostly foreign airlines and JetBlue. Or you can cash out at one cent per point. Therefore, 80,000 points means $800 less $95 annual fee——-> BOOM! Read the newbies paragraph above and always think…taking advantage of bank marketing budgets! Available HERE, thank you!
 Citi Premier's Incredible Sign-Up Bonus Is Worth 80,000 Miles Or $800 In Cash
NEW: Your Guide to Citi ThankYou Points Transfer Partners
The Capital One Venture X card offers a 75,000 point Signup Bonus after a minimum spend of $4k in the first three months. If you like simplicity and are looking for one (premium) card, I highly recommend this card (and yes, I have it myself!). It has an annual fee of $395 but it comes with a VERY easy $300 statement credit for travel booked on its excellent travel portal, essentially turning it into a $95 annual fee card. But wait…there is more! On each card anniversary you earn 10,000 points essentially making it FREE! Every dollar of spend earns 2 points and flights booked on the travel portal earn 5 points per dollar. You get access to Capital One and Plaza Premium airport lounges and a Priority Pass Select lounge membership and, this is important, you can add FOUR authorized users FOR FREE who can also have their own Priority Pass Select airline lounge membership. You can transfer your Capital One points to up to 18 Transfer Partners. No foreign transaction fees. Free Hertz President's Circle rental car top elite status. Cell phone protection and PRIMARY rental car coverage. Awesome seats at baseball stadiums for just 5k points each. And lots more. Available with my Credit Card Links, thank you for your support!
 Why the Capital One Venture X Annual Fee Shouldn't Scare You Off
Alaska Airlines miles can be very valuable. Right now, the Signup Bonus offer for the Bank of America Alaska Airlines Visa Business card is 70,000 Alaska Airlines miles. The minimum annual spend to earn the 70k miles is $4k in the first three months. The annual fee comes to $75 and it is not waived. The card comes with a Companion Fare starting at $121 which could be extremely valuable in selected itineraries. No foreign transaction fees. The card earns 3x per dollar on Alaska Airlines purchases and 1x on everything else. Free bags for up to six people in the same reservation. Available HERE, thank you!
If you are looking to stay in Hilton hotels for free…you can not go wrong with these two Limited-Time Welcome Offers Available for Select Hilton Honors Cards. The Hilton Honors No Annual Fee card gives you 100,000 Hilton Honors points AND a statement credit for $100 after spending only $1,000 in the first three months. THINK about it, stay in Hilton hotels for free, be a taker lol. And the Hilton Honors Surpass card gives you 130,000 Hilton points after spending $2,000 in the first three months. The annual fee is $95 but it is WAIVED in the first year. I wish I could get these cards again…Available HERE.
There are now Four new offers for up to 100k Delta Skymiles are out, fyi. Available HERE. Not going to make a fool of myself trying to sell them enthusiastically. Because Delta Skymiles suck!
NEW: Barclays bank is coming back strong in this space and it is great to see! A great offer if you like American Airlines miles is the AAdvantage Aviator World Elite Business Mastercard offering 80,000 American Airlines miles AND a $95 statement credit (basically, first year annual fee is waived) after spending only $2,000 in the first 90 days. Here is a DIRECT link to it. Not the greatest card to use every day by the way…
NEW: Barclays is also offering the JetBlue Business card with a signup bonus of 80,000 miles AND a waived annual fee for the first year after only spending $2,000 in the first 90 days. Not the greatest miles currency unless you are excited to use them on Spirit flights (that was a joke!). Here is a DIRECT link to it.
Big changes in the Marriott Bonvoy credit card front below!
 Are you eligible for a new Marriott card? Great table explaining very confusing rules!
We have two new $250 annual fee credit cards, the Bevy card and the Bountiful card. Both are as underwhelming as a while back when the first rumors surfaced. I am not going to make a fool of myself trying to sell them with ridiculous "X reasons I love the Bevy/Bountiful card" type posts, this is not THAT kind of commercial blog! I also have a feeling that the two banks may raise the Signup Bonus because at these levels they may not have as many takers for them? Just a gut feeling, I can always be wrong of course.
And then there were changes in the premium Brilliant card with the main changes being you get Platinum status and that $300 Marriott travel credit has now become a $25 per month coupon book dining credit. Oh, the annual fee goes up to $650 from $450! Oh, wait, the banks also increased the Signup Bonus offers for the two $95 annual fee cards too.
Here is a post going into more detail: Marriott releases its new card lineup: Is it a Bevy of Bountiful Brilliance? Most of these cards can be found HERE, also check Card Category/Hotel.
Remember, you are NOT allowed to ever carry a credit card balance if you ever get a credit card here!
NEWS/PROMOS/MY ACTION
Pretty good Air France Flying Blue awards to Europe this month.
It is good to see Chase offering more transfer bonuses to travel partners for its Ultimate Rewards points. Right now there is a lucrative 30% transfer bonus to Virgin Atlantic. Not that I am about to take advantage of it but I am certainly thinking about it…
I emailed Hilton Honors my comments about our recent stay at the Berlin Waldorf Astoria. I just shared our feelings how our expectations were not met and the areas that the property should try to improve upon. And I praised one of its staff for truly outstanding service. I was surprised of Hilton Honor's reply along with 80,000 Hilton Honors points. I'll take it.
I stopped playing the airline elite status game many years ago and I never looked back. The process continues of turning the elites from frequent fliers to frequent credit card chargers. And it gets harder each year…unless you put a ridiculous amount of spend on the subpar airline credit cards sacrificing much better earnings with other cards. But hey, it helps when you show off how you travel supposedly for free in luxury up in the air. Anyway, if you are interested on Delta elite status changes read this: Delta announces elite enhancements and tougher eligibility criteria.
Always good to see Hyatt expanding its footprint, this one is in Europe, mostly Germany: Hyatt & Lindner Hotels Form Partnership.
Speaking of Hyatt, I am now at 44 elite night credits year to date and awaiting the email to choose either a $100 Hyatt gift card or 5,000 World of Hyatt points as the 40 night Milestone reward. I am also awaiting for another 15 nights to post from the Doubled night credits for people who recently received the Chase World of Hyatt business card (promo expired). Just one night to hit 60 and make Globalist elite status again, hoorray!
I finally closed my Amex Hilton Aspire card and product changed it to the Amex Hilton Surpass, I just had enough! The final insult was being refused late checkout at the Berlin Hilton Waldorf Astoria hotel, a property without a lounge and of course again being shut down for a suite upgrade as a Diamond. On top of being ignored for a retention offer. Clearly I am a man of Chase instead of Amex lol.
My mind is addicted to…how to maximize my miles and points haul. Every day. So, my wife's Marriott Bonvoy is about to expire in less than three months. So, time to do something to get some points credited to it to extend her points balance for another two years. So, I see that its dining partner Eat Around Town now offers 8 Bonvoy points per dollar this month. I enrolled my daughter's Chase Freedom Unlimited card in the program with which I am now earning 4.5% on dining for the first year. A short visit to a local Ann Arbor Syrian restaurant participating in the Eat Around Town Marriott program and an amazing large fattoush salad and boom! This is how I roll eat lol.
If you are playing the Kroger Fuel Points game there are some darkening clouds in the horizon.
BUZZING
A section where I go on and on about some stuff that happens in my life and anything else that just does not fit in another section above.
I am going to run the Detroit Free Press International Half Marathon next weekend. With my wife and a few other friends. I have not decided whether I am going for a PR or just run a solid race or just goof around taking photos of the girls in our group for their Instagram feeds lol. I am still high from my Berlin Marathon experience! Just a few more pics from Berlin: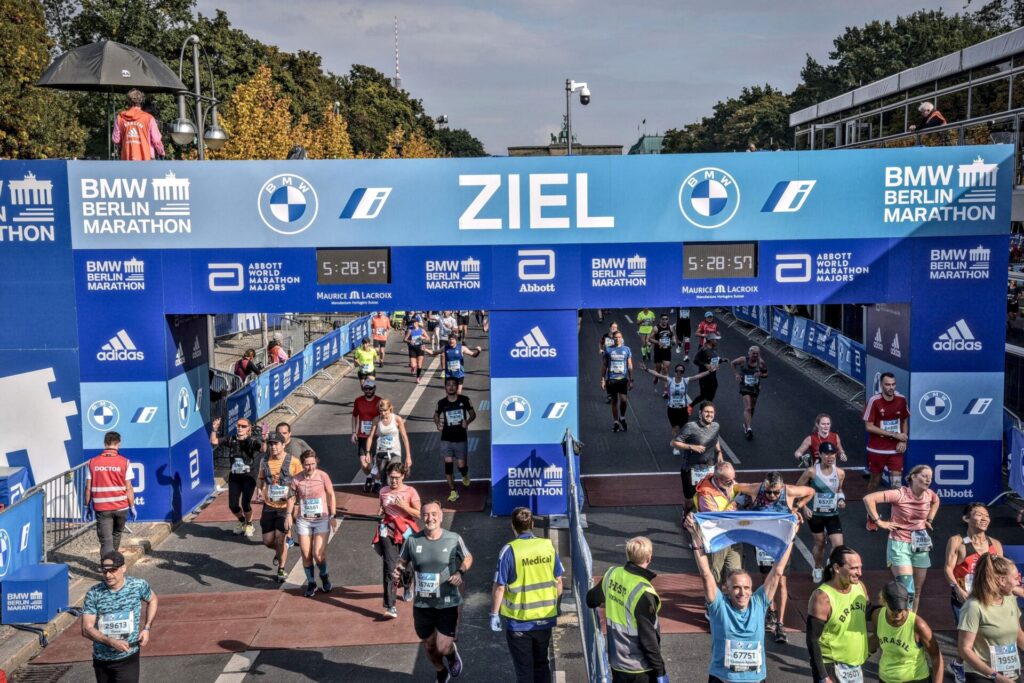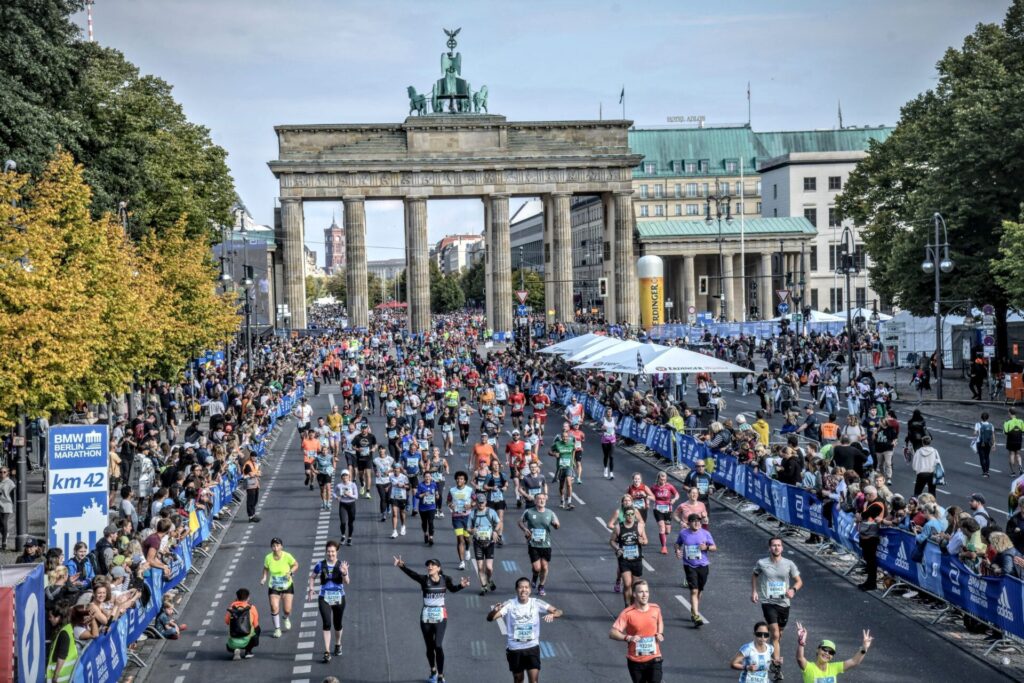 Watched the movie "Smile" last night. Much creepier than I expected, very solid.
Hurricane Ian was a lot more destructive than anyone thought! A client of mine still can not get to see how much of his house is left in Fort Myers Beach. It blows!
The 2022 World Cup is starting next month and I must admit the usual vibe is just not there. So weird to have a World Cup in November and December. In Qatar of all places.
Let me leave you with this…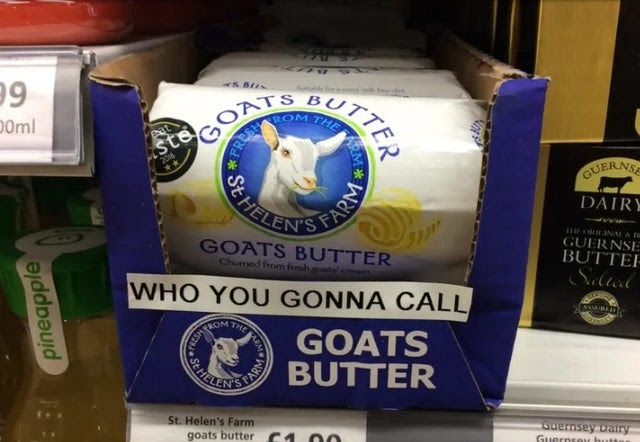 Thank you for reading my blog. If you enjoy it please pass it on to a family member or friend, thank you!
Some of the links are behind a paywall. You can try to read them using Archive.is. Or use 12ft Ladder.
TBB
travelbloggerbuzz@gmail.com
Follow TBB on Twitter @FlyerTalkerinA2.
You can subscribe to TBB below, winners only!
Opinions expressed here are author's alone, not those of any bank, credit card issuer, hotel, airline, or other entity. This content has not been reviewed, approved or otherwise endorsed by any of the entities included within the post.