We bring you advance warnings about the dark SPG Starpoints future, take you to bizarre festivals around the world, learn all about short Chinese visas, our personal data ecosystem and lots more especially curated for you for freeeeee!
TBB Blog Mission: To Educate. Entertain. Inspire. In That Order!
Support TBB by applying for CREDIT CARDS, shopping with our AMAZON AFFILIATE LINK & clicking our REFERRAL LINKS
If you ever see a post up here on a Tuesday or Thursday consider it a bonus!
The tagline of this blog when it first started in November 2012 was supposed to be "we waste our time reading blogs so you don't have to!' Still true to that, this blog baby is still alive curating quality content for you, enjoy it while it lasts! Maybe by year 10 I can finally earn minimum wage here you guys!
Dan of DansDeals is killing it on all the Marriott/SPG developments! Here are some more:
Rack Up The Starpoints While You Still Can: There Will Be 6 Months Of Amazing Starwood Hotel Bargains!
No Marriott, The Starwood AMEX Card Will Not Be Richer Than Ever. You Are Just Changing What I'll Use It For.
The Starwood Consumer AMEX And Multiple Chase Marriott Cards Are Being Discontinued! Here's What You Need To Know About 9 Starwood And Marriott Cards
and a FAQ that answers some questions you probably had: Starwood-Marriott Merger FAQs: Answers To Your Questions About Anniversary Nights, Status From Existing Cards, And More.
A couple of thoughts from me. Remember, I am no self proclaimed thought leader on anything. Wait, maybe I am on coffee and spinach pies! Ok, back on track. I am starting to think that Marriott may be adjusting the sweet spots ahead if we keep having blogs screaming about them! And I find it hard to believe there will be so many new Platinums floating around, someone messed up! I wonder if they have a Rewards Abuse Team department up yet lol.
I definitely agree on the AMEX SPG cards becoming neutered for ongoing spending, how sad is that! And having to spend $75k to get Platinum is just nuts with the new SPG Luxury card! What the hell are they thinking over at Amex, hello? I think Chase took Amex to the cleaners on this "merger"!
Breaking: The Amex SPG consumer card may be gone April 19 and come back with a hideously low statement credit offer! Expect many LAST CHANCE, HURRY pump posts today in the blogosphere.
This lays it all out pretty nicely: Should You Get A Chase Ink Preferred Or Ink Cash Card? Here's A Comparison Chart With All Of The Differences. Gentle reminder: Both are available with my links!
Chase brings Chase Offers back and, please sit down, gives them only to the Hyatt cards, smh! Until July 31 smh again!
I really enjoyed this interview by Booking Holdings CEO, it will give you a good idea about where they are going: Booking Holdings CEO: We're on the Road Toward Going Full-Service.
This is a beautiful post! Glory daze in Trieste. In Italy that is. You will learn a lot and enjoy the great photos too. If only travel blog posts were as good as this…
Another great post for you guys: 26 Weird Holidays and Bizarre Festivals Around the World. #5 is the happiest one, water gun fights in Thailand. And #7 has the most disturbing image. Why the weirdest ones tend to be in Japan huh?
This is a detailed post about the Beijing & Shanghai 144-Hour Visa Free Policy. It is written at the Uri Tours site, whose Director is Elliott Davis, an Australian I had the privilege of traveling with in Iran. Uri Tours have been organizing tours to North Korea for many years now. I loved his stories about North Korea while we were traveling in Iran because, you know, you may have noticed I post a lot about this country! I thought maybe Elliott does a guest post here someday if he has time. Or maybe you ask questions in the comments and I get them to him and he answers them. I don't know, thinking out loud…
Another one of those epic reads involving a rescue: Rescue on the Killer Mountain. I admire the physical endurance of these people. But dang it, could we do something that does not have such a high probability of, you know, dying?
What a story! A young reporter sent to cover the elections in Belarus back in 2001 before 9/11. And how he had a scoop about an opposition guy who was being financed by the CIA. All to waste as the dictator moron Lukashenko won easily and went on to run that country to the ground over the coming years…And I love the headline: This Is What It Was Like Learning To Report Before Fake News Was The Biggest Problem In The World. I am so sorry, no shocking videos within!
Great personal finance post: More Than Never. Less Than Always.
The way I think about the markets goes something like this: the future is always unknowable, history is a pretty good guide, you have to take the present into account, but anything is possible so expect the unexpected.
I love these Megan Starr travel posts in obscure towns in Ukraine: Kherson, Ukraine: I'll Take French Fries With a Side Order of Corruption, Please.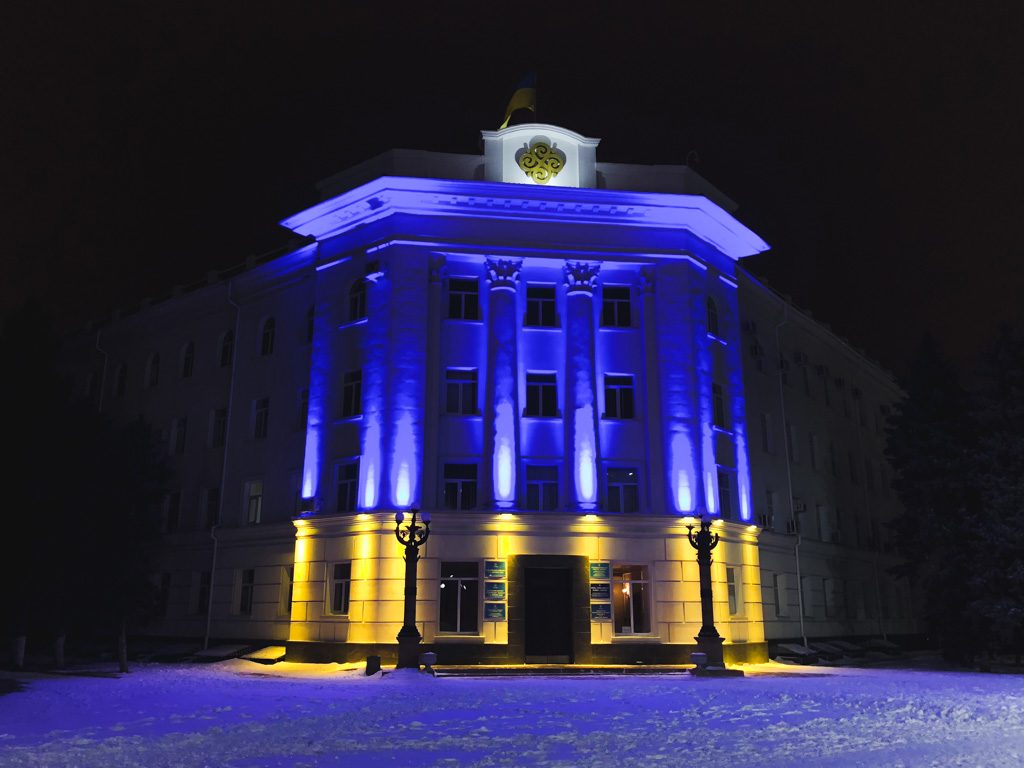 Love this: The Multi-Billion Dollar Industry That Makes its Living From Your Data.
Love the photography from Sameer Raichur!
I really like this all-female band The Coathangers and their song "Watch Your Back".
Worldhotels is ending its Peakpoints loyalty program, effective July 15, 2018. No, I had not known about it either but it is not good for the future of the loyalty industry we are all fans of all right?
The Lazy Traveler takes a deeper look at ANA redemptions and fuel surcharges. We may actually have some good news for a change!
I am starting to wonder about this MSer dude giving up on finding $5k. This hobby can affect your health you guys 🙂
Breaking: DansDeals goes back to pumping diapers and sponsored posts now 🙂
RIP to classy First Lady Barbara Bush. And to the Southwest passenger on Flight #1380. And to NPR voice Carl Castle who kept me company so many years driving in my car. Sad day.
And I leave you with this…TBB when banks pay to get Mrs. TBB a CSP card lol!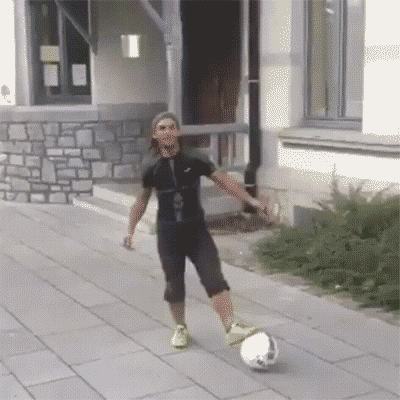 TBB
travelbloggerbuzz@gmail.com
Follow TBB on Twitter @FlyerTalkerinA2
You can subscribe to TBB below, winners only!
Opinions expressed here are author's alone, not those of any bank, credit card issuer, hotel, airline, or other entity. This content has not been reviewed, approved or otherwise endorsed by any of the entities included within the post.