I bring you eclectic links such as riding in Death Valley, Bitcoin is an ecological disaster, Michael Lewis podcast about his new book, Secure Act 2.0 coming, travel to former Yugoslavia, we talk about stock market crashes, why it took so long for the experts to get on with the aerosols thing in the pandemic, a touching story about fathers and astronauts, the cicadas are coming again, THE definite guide of techno music, more research on the Radisson Rewards changes, my weekend trip to Columbus Ohio, I try to make it simple to newbies how this hobby can work if you do the math and more. Thanks for reading, especially to all mothers out there.
TBB Blog Mission: To Educate. Entertain. Inspire. In That Order!
Support TBB by applying for CREDIT CARDS or visiting our

LINKS

or Donate

You like my blog? Send a link to someone please!
TRAVEL
International travel will continue to be very complicated if all countries did something like this: England Releases List Of GREEN & Adds Turkey, Maldives & Nepal As RED Countries.
Great photography within this article too, you have been warned! Impossible Route: Yuma to Bishop via Death Valley.
I still remember this guy who ruled the former Yugoslavia. And when I look at his train it does remind me of the North Korea Kim dude:  All Aboard Tito's Train: A Dictator's Time Capsule of Luxury Travel. Ok, please hold the Amtrak jokes, thanks!
PERSONAL FINANCE
So, are you going to be ready for the next stock market crash? Not So Different. It is coming…at some point and nobody knows when and if you find people who say it is coming you should always ask them to tell you the date and time.
When the stock market next plunges, it won't be the same as 2000-02, or 2007-09, or early 2020.

To survive a stock market crash, you don't need a brilliant investment mind. Instead, all that's required are tenacity, an awareness of market history and enough cash to cover upcoming expenses, so you aren't forced to sell stocks at the worst possible time.
Think about the remarkable response to the pandemic—how rapidly governments responded, how quickly businesses adapted, how fast we developed vaccines. This astonishing ability to change and innovate, with an eye to making sure tomorrow is better than today, is what keeps the economy growing—and it's why we shouldn't assume the next crisis will be anything more than a painful, but relatively brief, moment in time. [ I added the bold font for emphasis…something we are all trying to get our heads around these days…]

Do you all think I am mad for missing it? Nope. Ten years of history is pfft. We'll see what happens from here. When ETFs came out I was all in when a colleague at a conference said "How do you trust these things?". And the rest is history I guess. When all this bitcoin thing started it never made sense to me. It still doesn't. So, be careful out there okay? Bitcoin Is An Ecological And Monetary Disaster And It Happens To Be Worth Zero.
My colleague Jeff did a deep dive in a Twitter thread on HR 2954, better known as "Securing a Strong Retirement Act of 2021". In a sense, it is SECURE ACT 2.0. It has now passed the House in a rare bipartisan move and it is on to the Senate. The lobbies of the insurance and banking and financial services industry in general are still strong you guys, it is sickening. I mean, do we really need to have retirees extend their Required Minimum Distributions beginning dates even more when we just extended them two years a few years back. Among all the talk about finding revenue sources to pay for infrastructure, etc. And my dream is to have all these differently named retirement plans out there finally terminated and just consolidate everything in one account, I don't know, call it perhaps Retirement Plan? But in this bill we add even more retirement type accounts, the alphabet soup is just absurd!
COVID-19
Some of the deeply entrenched reasons why we were so late by the people in charge to declare that aerosols were THE primary reason the virus spread and who should have known better: The Few Sentences That Explain Much of What Went Wrong With Our Pandemic Response.
The reasons for this delay go back more than a century, to the fight against (incorrect but prevalent) theories that blame miasma—noxious odors, especially from rotting organic material—for diseases. While trying to counter erroneous but millenia-long folk-beliefs, some of the founders of public health and the field of infectious control of diseases around the world made key errors and conflations around the turn of the 20th century. These errors essentially froze into tradition and dogma that went unchanged and uncorrected for more than a century, until a pandemic forced our hand.
Podcast of Michael Lewis about his new book about the cluster%$#@ White House pandemic response. You remember how in his last book about the Trump administration "transition" to power and how he claimed how lucky we have been that no real crisis hit yet. Well, until Covid hit and we all know what happened…
ODDZ & ENDZ
Here we go again, after 17 years: Nature at its craziest: Trillions of cicadas about to emerge. It's one of nature's weirdest events, featuring sex, a race against death, evolution and what can sound like a bad science fiction movie soundtrack. The description by an entomologist what happens is one of the best things I ever read by such a scientist, highly recommended!
If you are interested in techno music, this is pure GOLD: A Definitive Guide to Techno.
This was one of those reads that just grew on me as I was reading. I really enjoyed looking within, trying to make sense of our fathers and stuff like that. Add space and rockets and…if you won't enjoy it I will give you your money back. Huh? Finding my Father Among the Astronauts.
Okay, one more:
MILES & POINTS
HOT CREDIT CARD OFFERS: 80k CHASE Sapphire Preferred (& $50 Grocery store credit), 100k CHASE United Quest, 100k CAPITAL ONE Venture Rewards, 75k CHASE Ink Cash, 75k CHASE Ink Unlimited, 100k CHASE Ink Business Preferred, 60k CHASE Sapphire Reserve, 60k CITI Premier, 20k CHASE Freedom Flex & CHASE Freedom Unlimited, 125k CHASE IHG Rewards Club Premier (& a free night) and many more, including many American Express cards! Please check out my Affiliate links. Terms apply to American Express benefits and offers. Visit americanexpress.com to learn more.

If you do not see a credit card with my affiliate links, perhaps I could refer you? Contact me!
This section is about my hobby addiction of collecting frequent flyer miles and hotel points since the early 1990's! Feel free to skip this section and parts of the next one if this is not for you.
Newbies: Sometimes you just need to take some risks and roll with it. Continuing to hesitate and asking questions such as "will my credit score go down?" or "what is the best card?" are waste of time. This hobby is not for the weak. Well, it can be, we are all different. So, what drives everything is what DO YOU WANT out of this? I am in it for the thrill of scoring more miles and points and using them towards saving a lot of money on airfare and lodging so I can redirect that money towards dining out, entertainment and other required travel costs. For example, I just stayed in a Hyatt Place in Columbus, Ohio for one night for just 5,000 Hyatt points. It also got me 4 free water bottles and a very basic breakfast for two. Most importantly, when I checked out I owed $0. I have been accumulating Chase Ultimate Rewards points that can transfer to World of Hyatt one to one. So, hear me out. A good ongoing solid card to have is the Chase Sapphire Preferred card. If you sign up now and you spend $4k in the first three months it will give you 80,000 Chase Ultimate Rewards points. You can use the card to earn two points per dollar on travel and dining. And it now comes with a $50 statement credit on groceries spend. Which brings down the annual fee from $95 to $45. So, with the spend you do it is very feasible you will end up with 85,000 points. Which you can use to stay at a Hyatt Place costing 5,000 points for, it is simple math, 17 nights! For freeeeeee! I don't know about you but 17 nights at a nice basic hotel like a Hyatt Place is a winner. Of course you MUST pay all credit card monthly bills in FULL as we let the folks who pay interest to Chase subsidize this for us. When this first clicked…it changed my life 🙂 Ok, you knew this was coming. I do not have an affiliate link for this card but I DO have a personal REFERRAL link. Do your research and, well, I just laid it all out here for you…
Rakuten is the best online shopping portal. It works flawlessly, no wasted time to track down the bonuses. It has a huge sale this week and some stores are offering 15% – 20% Cash Back! If you do not have an account, you can open one using my REFERRAL link and we can both make $30. What are you afraid of? 🙂
Miles and points action dies down over the weekends and as I mentioned I was in Columbus, Ohio so not much to add. I am not here to bother you with unimportant "news" and minor bank offers saving a dollar if you spend hundreds of dollars in a specified vendor or so much other crap floating around the blogosphere every day. I value your time.
BLOG BUZZ
We are now entering BLOG BUZZ, a section for advanced hobbyists and veterans of this fast imploding hobby and also a section where I go on and on about some stuff that happens in my life because it helps me feel better about myself.
We get a follow up on Radisson Rewards sweet spots: New Radisson Rewards 2021 Changes: Part 2 — Digging for Values in Europe and Around the World. I can't wait to finally find a way to use my points and move on. I have been saying this for years!
I had a great lunch with blog reader Josh on Friday. At Ann Arbor's own Cuban Frita Batidos. Outdoors, I still have not eaten inside a restaurant since Covid hit. Then in Columbus we had a fantastic dinner at Redlands Grill by J. Alexander's. I have been to two of these restaurants in Michigan and have never been disappointed. The thing was I insisted to have a table on the patio and they were shocked. Yes it was a little colder but there was no way in hell we would sit inside in a PACKED restaurant with so many unmasked people . In OHIO!!! The next day, graduation day in Ohio State, it rained ALL DAY. Non-stop. How unfortunately sad!
I am finishing the Hyatt Visa promo to get 5x on dining and groceries this week.
So, due to the weekend trip I am just finishing this blog post late on Sunday night. I hope you all behave and have a great week!
Let me leave you with this: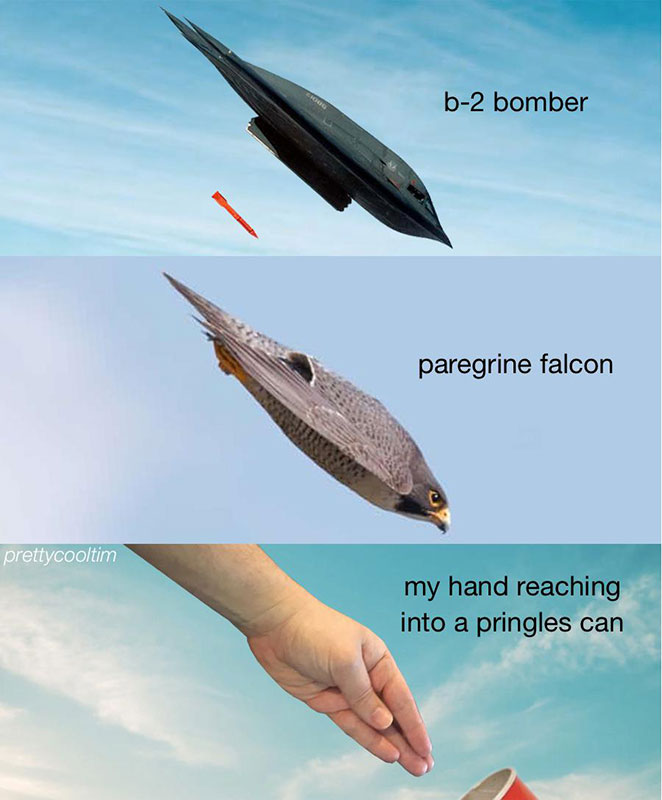 Thank you for reading my blog. If you enjoy it please pass it on to a family member or friend, thank you!
TBB
travelbloggerbuzz@gmail.com
Follow TBB on Twitter @FlyerTalkerinA2.
You can subscribe to TBB below, winners only!
Opinions expressed here are author's alone, not those of any bank, credit card issuer, hotel, airline, or other entity. This content has not been reviewed, approved or otherwise endorsed by any of the entities included within the post.