You can support TBB by clicking/forwarding any of our referral links and starting your online shopping at our NEW Amazon affiliate link . Or click on the Amazon Banner on the right ———>

I am really enjoying seeing Gary at View from the Wing call out the stuff sprayed to its readers over at the Milevalue blog. Gary wrote "Delta is Great for Award Availability if you don't Like your Spouse".  How can a blogger claim that Delta has the best award space to Asia? I decided to turn all positive and all in the latest evolution of TBB and I just can't at least mention this, so ludicrous! Oh, wait a minute, let's see how Gary put it:  "Looks like we have to rate the claim of 'best award space to Asia' for Delta Skymiles as "mostly false".  Sometimes going through the Feedly blog feeds I feel like I should be carrying a shovel, uggh! Read some of the comments,most entertaining. Don't miss #27!
View from the Wing also gets the scoop by someone at Barclays that the US Air card WILL carry on by being rebranded to an American card (and NOT convert to an Arrival card). Hey wait a minute, I thought it was going to last just a few more weeks? 🙂 So as we are waiting in our household to get two 10k anniversary US Air miles and then cancel, the question becomes do we go for yet one more round on this baby a few months down the road?
It appears that using myvanilladebit card has been very problematic lately as account holders are being shut down left and right. Which led FlyerTalk member BarnyardRomeo to post this hilarious comment #2375:
dear hot myvanilla girl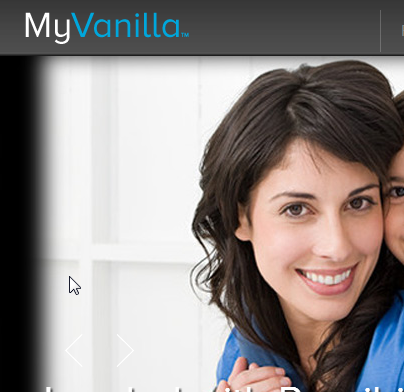 weve been seeing each other on a daily basis for a long while now, and its truly been the highlight of my day to see you each day. but i have been thinking about our relationship and i sometimes doubt whether I am good enough for you. in other words, you deserve better. to put it plainly, i am a ms'ing cheapskate and you deserve a cardholder who is willing to pay you the exorbitant fees you deserve. my nickle-and-dime occasional $1.50 wm mo fee is an insult to your beauty and great taste. please do not think i have fallen out of love with you. its not you thats the problem, its me. well actually, its incomm more than its me, but anyway its definitely not you. to wrap it up, the honorable and selfless thing for me to do at this point is to give you the opportunity to find another cardholder not in spend-down mode who is willing to give you the lavish life you deserve through "everyday spending", willing to pay the outrageous fees needed to support your high-class lifestyle.
yours always,
barnyard romeo
Those darn evil incomm people, boo! Lol.
A kind reader alerted me that Delta Points has lost the Chase affiliate links. It looks like Chase continues cutting down on the numbers of blogs it deals with. I expect to see lots more Chase credit card pushing, this is a warning. Please help bloggers in my Blogs I Love and Blogs I Like lists!
Ok, drop everything. You must watch this Vimeo video. Yes. Stop. Right now. This is what you get when you put a Go Pro on a drone. Others pump Chase links desperately, TBB provides entertainment, woohoo!
Now for something different travel related. Screw the first class flat beds and selfies in the showers up in the air. How about traveling all over Europe on a motorcycle? Two Greeks have been doing this at moto-traveler. Here is one day from Talin to Latvia to Kaunas, Lithuania. Many more trips with lots of pictures here. You can hit the English translation button on the right. Here is a pic along one of the roads…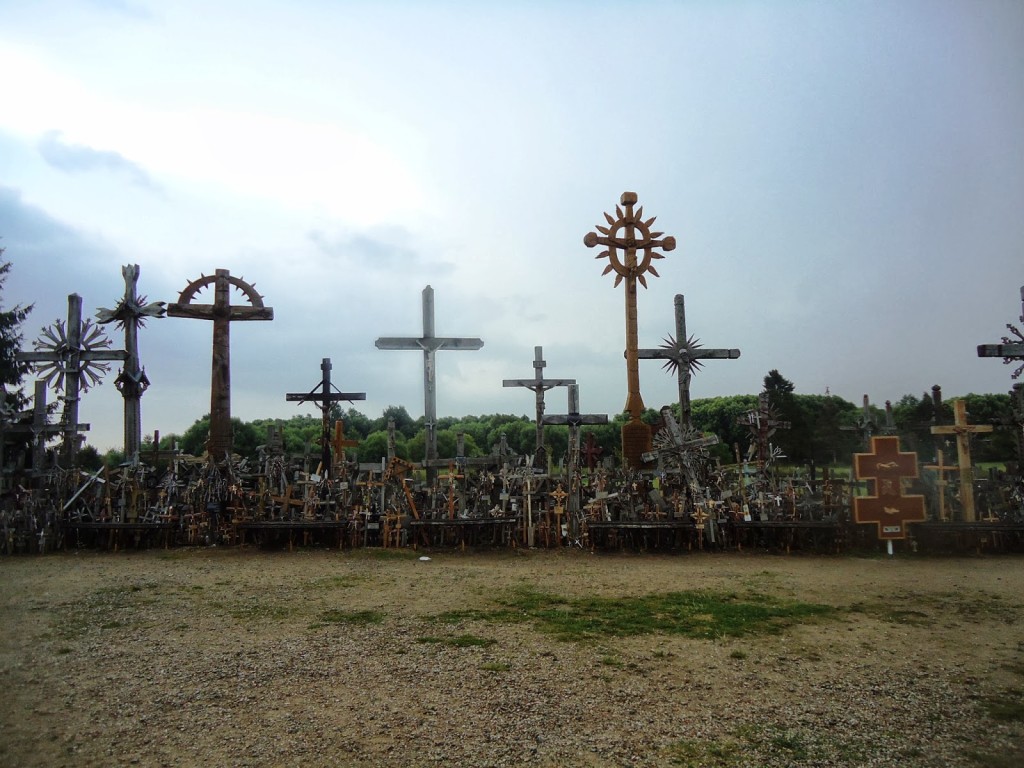 36 Hours in Sydney. By the New York Times. Interesting suggestions revolving around art and food in case anyone goes to Sydney.
10 Unique Hotels Around the World. And you all thought…oh, just another top ten list, sure we have seen these before. Well, I have seen only some of these hotels. The others were surprising. This was found at the most esteemed travel website: Wall Street Cheat Sheet 🙂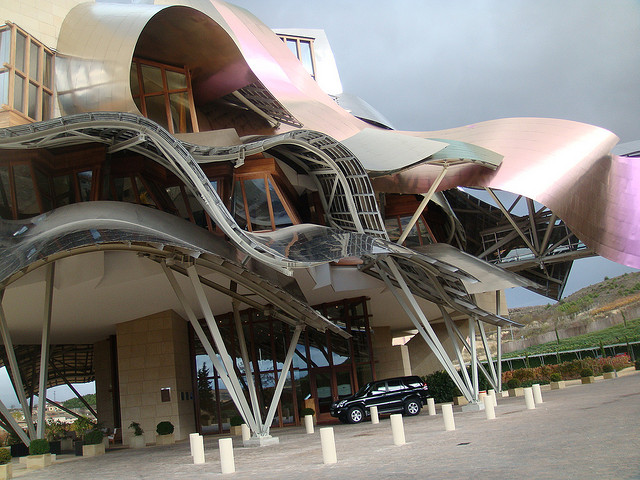 Fascinating and very educational infographic about "The Currency Printing Process". I could not help but think if I had this process and equipment to print miles/points in my basement…#addictionsign?
And something inspirational. A PA doctor dresses as homeless man to treat street people. So, how many credit card links did your favorite blogger pushed today? 🙂
A picture of my kids in the Los Cabos area in Mexico below. Yeah, we stayed at the Hilton Los Cabos on points and it was just awesome!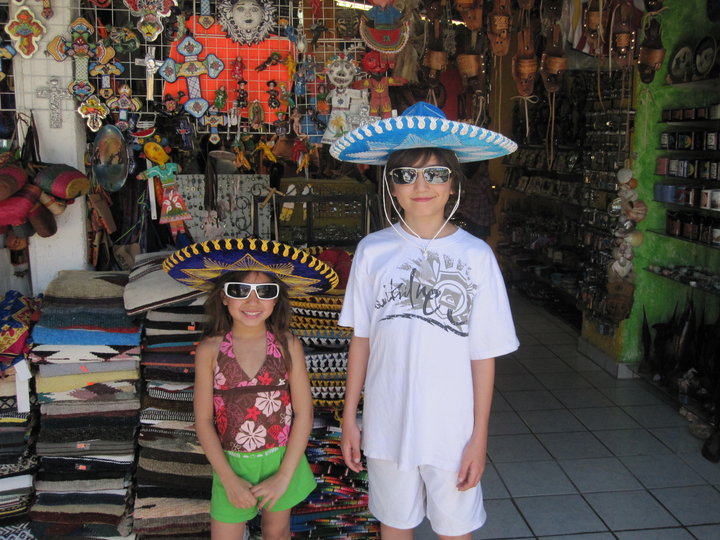 And I leave you with this truly horrifying moment…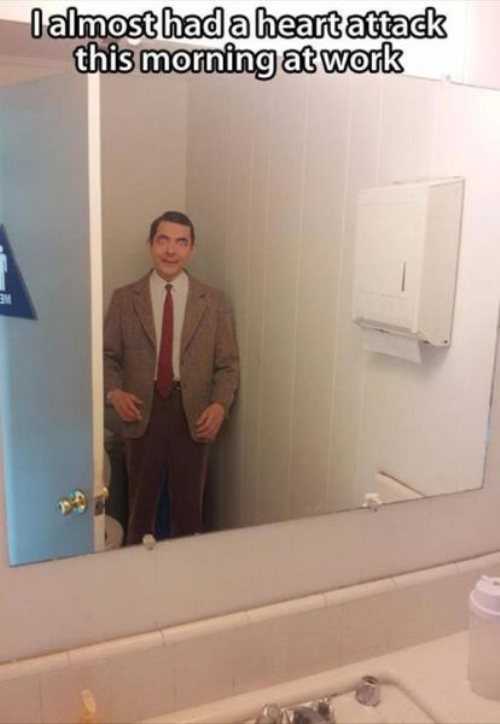 Please ignore the trolls.
Check out my updated blog lists: Blogs I Love, Blogs I Like, Blogs I Ignore
Thank you for reading and supporting my blog!  Please pass my blog link to your friends and family if you think they will enjoy it too.
George
travelbloggerbuzz@gmail.com
Join over 2,300 TBB followers on Twitter @ FlyerTalkerinA2 and add TBB on Google+