We bring you news of an extension in the Delta Vacations sale, a guide to visit Utah national parks, the rise of the synthetic drugs trade, an infographic with the largest energy sources, the cost of dates in the US, Mile Nerd with another great post, how economy class was started by KLM, how tourism in Georgia is exploding, a remote place in Norway anyone can move to, how General Mattis resigned, help you get more of an inheritance, travel to Fukushima, welcome a new conference in the miles and points world that has the same old advice you can find elsewhere for only $299, and more!
TBB Blog Mission: To Educate. Entertain. Inspire. In That Order!
You like my blog? Send a link to someone please!
Another summer has passed and yet again…all the things you said you were going to do at the beginning of it…did not become reality only to have you wonder aloud again "this summer went way too fast". And on and on it goes…
I am excited to leave this summer behind. Tomorrow my daughter starts her final year of high school tomorrow and son starts first job after college. Time to stop screwing around and having summer fun and get serious once again!
With the Labor Day weekend in the US it was a really very slow action in the miles and points blogs…
MILES & POINTS
Well, this link has nothing to do with miles and points, what a start hey? It is from old friend Mile Nerd who is probably the best writer out there in this industry blog land. Another entertaining post about his experience with the Los Angeles Clippers and season tickets. Enjoy this read while grilling something in the back yard perhaps? Anatomy of a Reputation. I was waiting to see a connection to The Points Guy but it never came 🙂
Looks like that Delta Vacations deal has been extended to September 6. Anything left out of Detroit you guys? Are Amex transfers instant? Asking for a friend 🙂 Here are some Ideas for awesome Delta Vacations.
TRAVEL
I am going to read this on my next airplane ride: Visiting Utah's Mighty 5 National Parks: A Guide.
Have you ever wondered how Economy Class came about? Well, this link is for you! It was started in 1958 by KLM Airlines, which back in 1952 had introduced Tourist Class. Fascinating history, you will dig it: The Origin of Economy Class
Is Georgia on your mind? Well, it appears this former Soviet Union country is on a tourism roll! What's behind a stratospheric tourism boom in the tiny European nation of Georgia.
Wow, I had no idea. The Norwegian territory of Svalbard has been open to anyone since…1920! The Dream of Open Borders Is Real—in the High Arctic.
When you land in Longyearbyen, the largest settlement in the Norwegian archipelago of Svalbard, you can step off the plane and just walk away. There's no passport control, no armed guard retracing your steps, no biometric machine scanning your fingers. Svalbard is as close as you can get to a place with open borders: As long as you can support yourself, you can live there visa-free. [TSA freeeee lol]

ODDZ & ENDZ
A People Map of the US. Just click it, believe me!
Very interesting article on the resignation of Defense Secretary General James Mattis. The Man Who Couldn't Take It Anymore. What a freakshow. Oh, while you read this, also remember that this guy was on the board of Theranos lol.
I am starting to think legalizing weed may not have been the best idea after an article like this: Synthetic Drugs Will Change the Global Drug Trade Forever.
Drug policy experts and law enforcement have all recorded a boom time for synthetic drugs, which are made entirely in labs that often mimic the effects of plant-based drugs, but which are being mass-produced in chemical factories, marketed online, and often smuggled undercover via the global postal system. These man-made highs include well-known banned substances such as methamphetamine, MDMA, LSD, and ketamine; a vast array of new psychoactive substances (NPS) including cathinones and synthetic cannabinoids; black market medicines such as fentanyl and tranquilizers, and dangerous or impure analogues and substitutes of the above. [Yikes!]

PERSONAL FINANCE
This is really important. Show Me The Statements. Are you planning on receiving an inheritance? Are you sure?
The biggest bit of advice that I can offer someone looking for clarity with regards to their parents estate is to sit down and have a discussion. Communication is single-handedly the most powerful tool to set reasonable expectations for both your parents and yourself. Prepare to face strong objections and harsh criticisms, but it is important to convey that your motivations are strictly to ensure that their wishes are met. It is imperative to explain that by not having open and honest discussions around their finances, they run the risk of diminishing your ability to help them protect their legacy and, more importantly, their dignity. If that doesn't get the conversation started, you should plan to receive nothing.
3 LINKS WITH AN AWESOME PHOTO
Disaster tours are getting more popular lately. Visiting The Fukushima Disaster Area.
I found this on Twitter. Hmm, what the hell do you do in New Jersey? $259. 60?  WTF!!!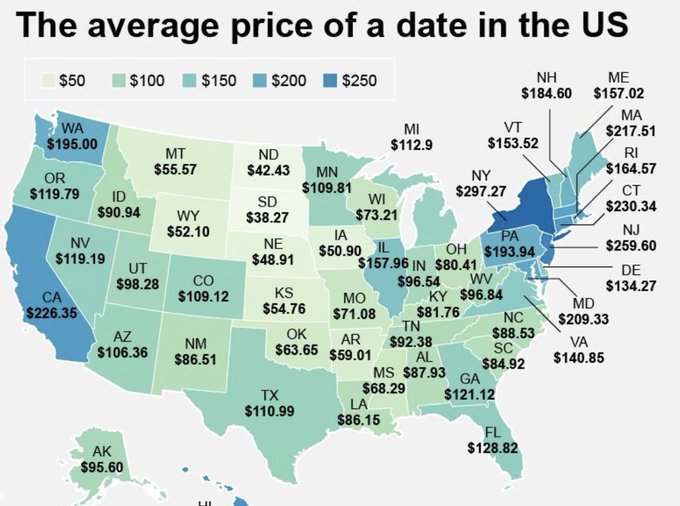 The Visual Capitalist is an awesome site. Ranked: The World's Largest Energy Sources.
BLOG BUZZ
We are now entering BLOG BUZZ, a section for advanced hobbyists and veterans of this fast imploding hobby and also a section where I go on and on about some stuff that happens in my life because it helps me feel better about myself.
Where did these FBZ Elite guys come from? The video about their first event is so cheesy I almost threw up on my avocado toast you guys! And check out the dude flashing us his Chase Sapphire Reserve cards. This looks like yet another "look at me, I travel so much for free, I am an expert, I can show you the tricks so you can fly for free too….only if you click on my affiliate travel rewards credit card links". I have seen this story before numerous times. It is amazing how people keep falling for it. And it will only cost you $299 to learn how to do all these that you can learn for free elsewhere, smh to oblivion!

Or maybe they are angling to be bought by TPG so they can align their mission to saddle more victims with debt #sigh.
FOR CRYING OUT LOUD, DON'T FALL FOR THIS CRAP!
There were many comments in the last TBB post. Most revolved around the big news of last week of Travel Is Free joining The Points Guy Inc. Even Richard Kerr stopped by to tell us that his article about the "amazing" five benefits of the Chase Sapphire Preferred card was written well over a year and a half ago and it was posted by the company's "SEO guys". Sad to report that TBB Inc. does not employ any SEO guys bwahahaha.
I always thought that bloggers should let readers know what is up. If you develop a following you should let them know what is going on. And respond to their comments (or do your best to respond to most of them, especially if they have a question!). I thought it is the right thing to do as many depend on or just care about your blog! If I did not receive some emails of support I would have quit a long long time ago. It blows my mind sometimes the impact my blog has and learn of that by your emails, so thank you! So, as of typing this right now, there have been 43 comments posted in TIF's "Starting A New Chapter/Joining The Points Guy" post. And still no answer to any single one of them. I find this as bad as just disappearing for months and not letting readers know what was going on. Okay, okay, it is our blogs and we can do what we want…I get it. But still…Many of the comments posted there were highly critical of the move. And you thought I was negative lol.
So I picked the best comment in Drew's post in the comments in my last post. Only to find out it was by one of my readers. I may not be winning in conversions but this was sweet, felt like #winnning!
What my eyes see every day. The award for the worst headline since my last post goes to, drum roll please:
British Transport Police Make Historic Bust of…Vegan Cake Ingredients – The Points Guy
This is some cutting edge content folks, wow!
Anyone traveled with G Adventures? Not cheap and probably not a priority for us travel hackers. But I like the emphasis on fitness and small groups and these days I do not have the stamina putting complex itineraries together like in the old days. Any feedback/comment about the company is welcome.
Sometimes I play a little game in Feedly. I just look at the headlines and I can tell now with scary accuracy which one is from View From The Wing. Not only that…but I see a news headline in the media and then I know later that day View From The Wing will have a post with the most sensational clickbait headline you can imagine.
10 miles on Saturday and 8 miles on Sunday. And naps in the afternoon feel soooo good!
And I leave you with this…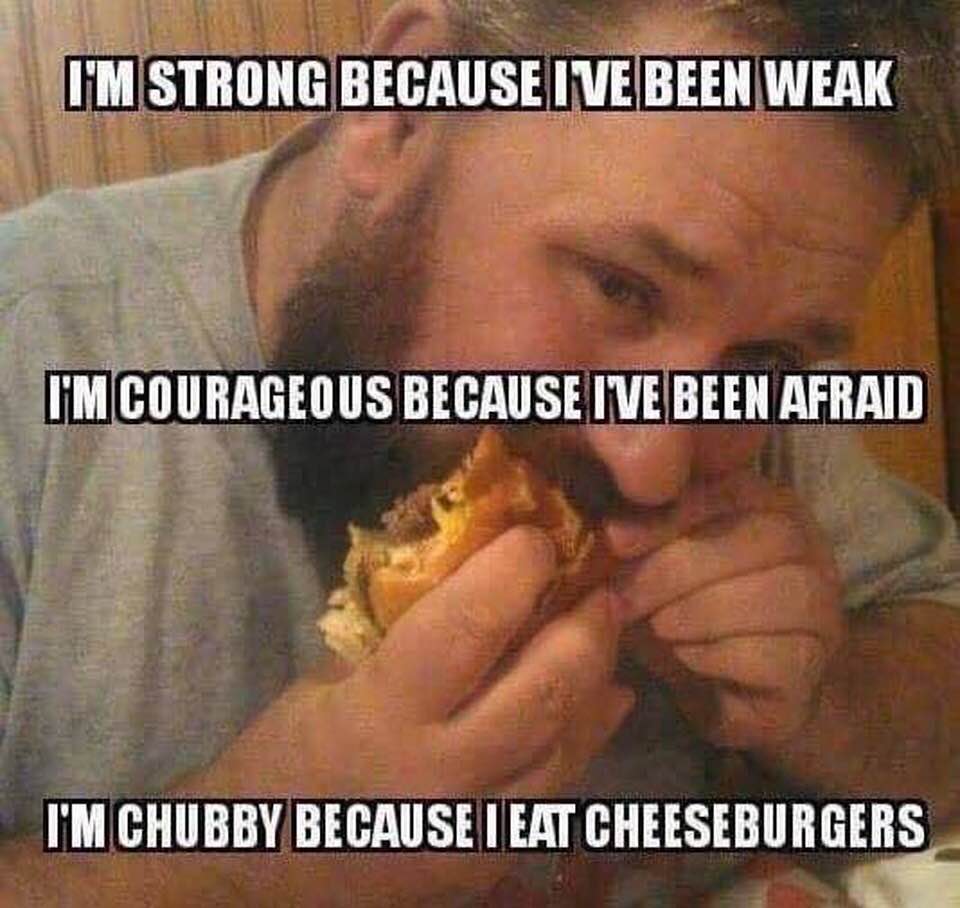 TBB
travelbloggerbuzz@gmail.com
Follow TBB on Twitter @FlyerTalkerinA2.
You can subscribe to TBB below, winners only!
Opinions expressed here are author's alone, not those of any bank, credit card issuer, hotel, airline, or other entity. This content has not been reviewed, approved or otherwise endorsed by any of the entities included within the post.