Another TBB post featuring the most eclectic links around the web such as dealing with dementia hell, brokers vs Fee Only advisors, addicted to war, the Bulgarian Dark Avenger hacker, EVs are going to take over probably, Elon Musk the free speech absolutist lol, Denver airport conspiracies, beautiful post offices around the world, 42 lessons after running 42 marathons was not written by me, sharing another Gary Numan song, went to a wedding looking for Covid and more!
TBB Blog Mission: To Educate. Entertain. Inspire. In That Order!
I use and recommend Proton VPN <—– REFERRAL LINK
You like my blog? Send a link to someone please!
No ads, no clickbait. No sponsored posts.

This blog publishes every Friday and Tuesday…for now.
Trying to make my posts shorter and I think I finally managed to do this today, hooray!
PERSONAL FINANCE
This is one of the most painful reads I have read lately, hope it does not happen to you! A Story of Dementia: The Mother Who Changed. You have heard some of these horror stories, I can not imagine the pain living through this. They thought they had a good plan in place and still…
I am often asked about finding a financial advisor. At a very minimum, you want to work with someone who is a Certified Financial Planner (CFP) and a Fee Only advisor. Fee Only is NOT the same as fee based! Fee Only means the advisor is solely compensated by you the client and whatever is being recommended has absolutely nothing to do with any compensation paid directly by any other entity (like the sponsor of recommended investment product!). Of course ALL fees should be made transparent. Sadly, many in the financial services industry are not advisors but salesmen. And it is becoming increasingly difficult to distinguish between the two camps. When you are advised by someone working at, say, Merrill Lynch or Smith Barney or another wirehouse, you must realize you are dealing with a broker and not an independent advisor who is a fiduciary. So, be careful out there! The Crucial Difference Between Investment Brokers And Fee-Only Advisors.
EVs
This is a really good article and I am convinced. All the arguments against EVs are wrong.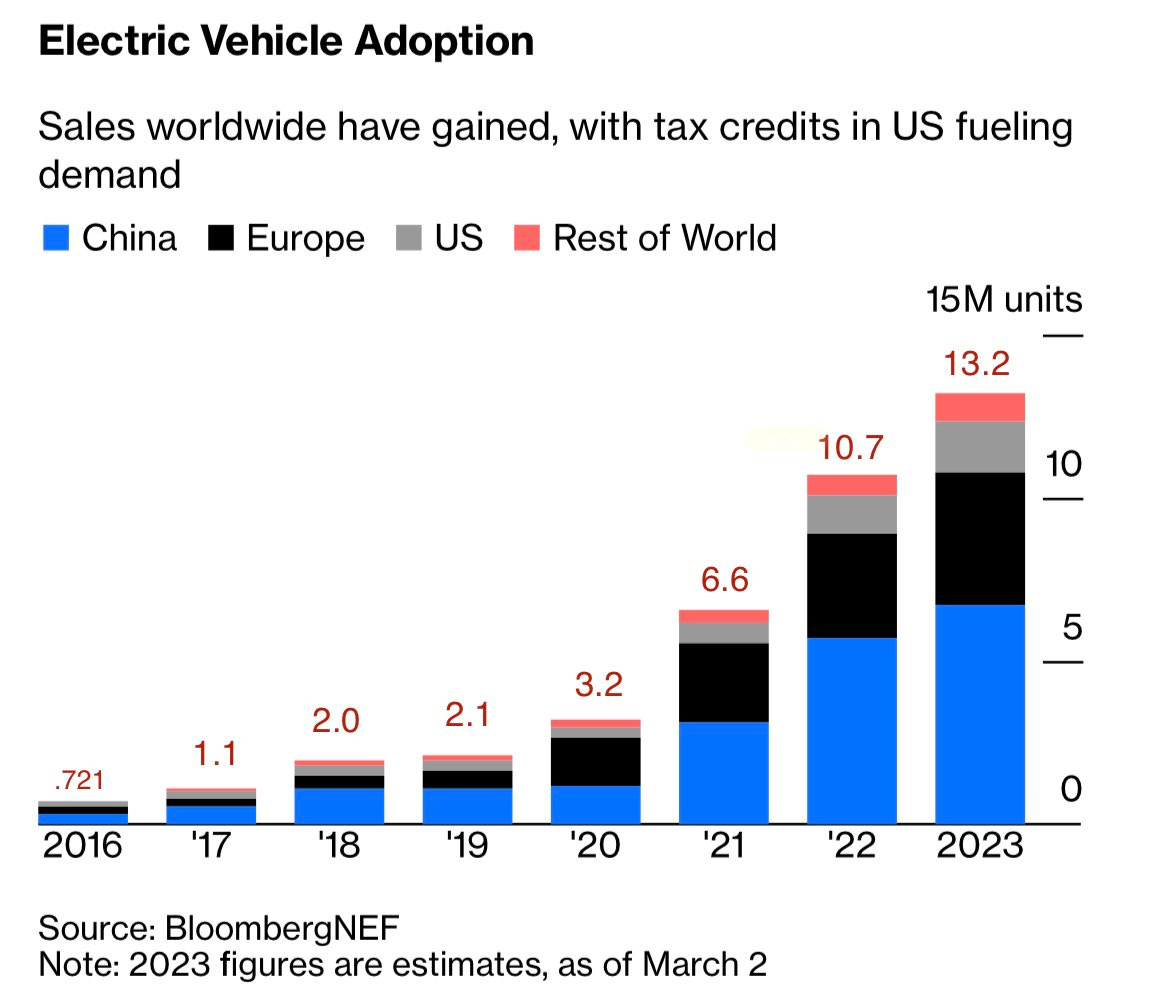 ELON MUSK
Ok, this is parody and it is hilarious! I Will Defend Free Speech to the Death. Or Until an Autocrat Asks Me to Stop. Of course referring to Erdogan in Turkey during its elections.
As a free speech absolutist, only death could stop me from defending the rights of Twitter users to speak without censorship. Well, either death or a request from an autocratic leader asking that I censor certain content that could be sensitive for their regime. Whichever comes first.
They say that if you stand for nothing, you'll fall for anything. So today, I'm drawing a line in the sand and standing up for free speech. Let every enemy of freedom know, let every would-be tyrant be warned, and let every petty dictator take notice: If you want Twitter to censor its users, just send me an email.
ODDZ & ENDZ
Remember back in the early days of computers and viruses the name Dark Avenger? This article is all about him and, surprisingly, we still do not know his identity! On the trail of the Dark Avenger: the most dangerous virus writer in the world.

Dark Avenger's true identity remains a mystery to this day. That someone, or some group, could wreak havoc on a global scale and remain anonymous is remarkable, especially considering that Bulgaria is a small country with an intimate virus scene. Dark Avenger's obscurity was a harbinger of things to come. A new generation would use a veil of anonymity to act with total impunity. And they would flood the emerging world wide web with new species of self-reproducing malware far more destructive than anything Dark Avenger created, many of which we are still living with today.
How entertaining! The English language is truly a thing of mystery, wonder and beauty.
I really liked this one: 42 Lessons From Running 42 Marathons. 42 looks unreal…I am trying to do number 6 in Chicago in October later this year.
When it counted, Jayson Tatum of the Boston Celtics delivered with a monster 51 point game in Game 7 to eliminate the Philadelphia Sixers. As expected, coach Doc Rivers lost another Game 7 and MVP Embiid and Harden did not deliver. And what can you say about LeBron sending NBA champs Warriors home? Do you remember that moron in the first round who called Lebron old, lol. With a #8 seed (Miami Heat) and #7 seed (LA Lakers) who both had to survive playoff play in games…don't you wonder sometimes why we have the regular season in the first place?
Attended a very fun wedding last weekend. One of our friend's daughter got married and I must admit I got emotional seeing her dad walking her to the groom…I just can not imagine doing this anytime soon lol! Oh, and I think maybe I escaped catching Covid again?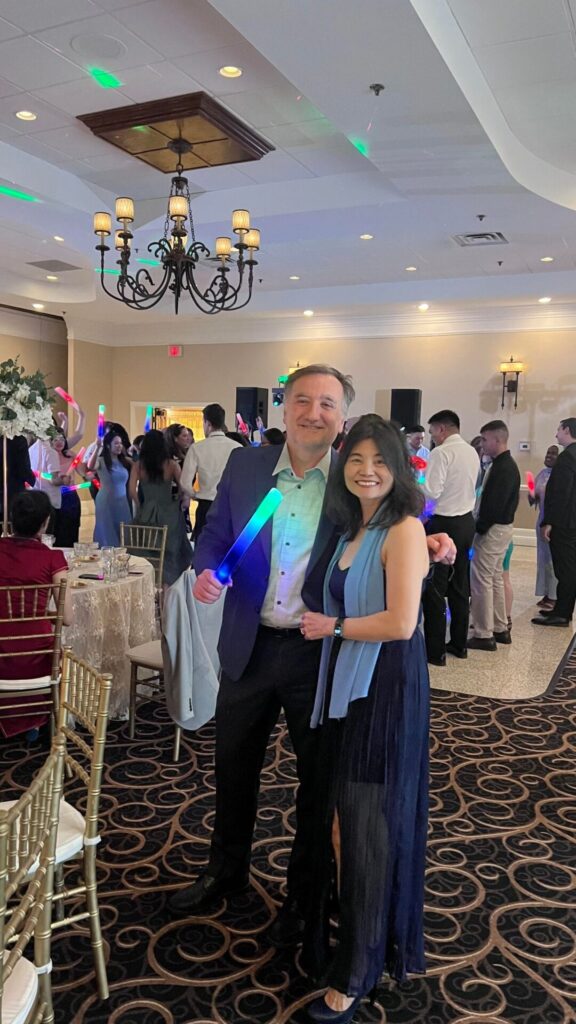 In my last blog post I had a separate section about Gary Numan, a musician who reached his peak back in 1979 and has been trying to come back ever since. I recently saw him live and I have been catching up with his career from those so early years. And it has been wonderful you know. Here is a hauntingly beautiful love song of his I fell in love with, enjoy, the lyrics in the comments.
This blog started with a focus on miles and points and travel. It has evolved since then. Everything below deals with the hobby of collecting frequent flyer miles and points. If you are not interested, you can stop here, thank you.
MILES & POINTS NEWS/PROMOS/MY ACTION
NEWBIES:
The best offer right now we have going is the 80k points for the Chase Sapphire Preferred card. You can do a lot with that many points you know: 5 Great Options! What I Would Do with 80,000 Chase Ultimate Rewards. Oh, it is ending soon too.
I burned 48,000 points to book five nights at the Hyatt Place London City East over the 2024 London Marathon. Surprisingly, the first four nights were at an off-peak rate of only 9,000 World of Hyatt points (standard rate is 12,000 points per night). I just want to have something booked as I do more research about the location. While I wait for the lottery results soon. A quick peak over at the other Hyatt properties clearly showed they are a lot more glamorously expensive. Interesting thing is that I booked my son to stay in this hotel in the past and he thought it was just fine and the location was good. I may end up canceling if my wife's relative living in London can host us #developing. And this is what this hobby does, saves a lot of $ dough that can be refocused elsewhere, you know, like eating out or something.
I managed to snag four awesome seats at a Detroit Tigers game for only 5,000 Capital One points each. We are taking our son and his girlfriend to a game in July, should be a good time even though I am totally clueless when it comes to baseball! These "cardholder exclusive" seats come out suddenly and they are gone very quickly. Oh, by the way, if you see below, you can get the Capital One Venture X card with a 75,000 points Signup Bonus!
ADVANCED:
There are many people in this hobby industry that write articles about what we do. And all in the name of getting readers to click on their affiliate credit card links. I am not sure about the future prospects of this now with AI and chatGPT getting better. Before you judge this writer for switching careers to plumbing, please call a plumber and see how long it will take to get help and sit down when you see the invoice ok? Lost all my content writing contracts. Feeling hopeless as an author.
MILES & POINTS
HOT CREDIT CARD OFFERS: 80k CHASE Sapphire Preferred (ENDING SOON!), 75k CAPITAL ONE Venture X, 75k CAPITAL ONE Venture Rewards,  75k CHASE Ink Business Cash, 75k CHASE Ink Business Unlimited, 100k CHASE Ink Business Preferred, 60K CITI Premier, 40k CAPITAL ONE VentureOne Rewards, $1,000 Cash Back CHASE Ink Business Premier, 140K CHASE IHG Rewards Premier, 60k US BANK Business Altitude and many more, including many AmericanExpress cards such as Delta Airlines, Marriott Bonvoy and Hilton Honors cards!  Please check out my Affiliate links. Terms apply to American Express benefits and offers. Visit americanexpress.com to learn more. If you do not see a credit card with my affiliate links, perhaps I could refer you?

This section is about my hobby addiction of collecting frequent flyer miles and hotel points since the early 1990's! SKIP if you are not into it!
As of today, I have burned 718,000 miles/points year to date in 2023 and have 4,208,229 miles/points in the bank. Some do drugs, I do miles lol!
Thanks to US banks, very lucrative travel rewards credit card offers come and go all the time. This section will act as a reference point on the best CURRENT offers. I will designate new material preceded by NEW.
 TOP TRAVEL REWARDS SIGNUP BONUS CARDS
In my household, we prefer swimming in the Chase Ultimate Rewards points ecosystem. We all four have the Chase Sapphire Preferred card. My kids got it six months after they turned 18 (when they both got the Discover for Students card) and they have been building up their credit score ever since, it is their go to card. The annual fee is $95. The main earning structure is 3 points on dining and 2x on travel (and others you are not likely to use but bloggers LOVE to tell you to entice you to get the card with their affiliate links). Most importantly, you must have a premium Chase card (Chase Sapphire Reserve, Chase Sapphire Preferred or Chase Ink Business Preferred) in order to be able to transfer out to partners such as Hyatt and United where you can get more value out of your Chase Ultimate Rewards points. The card is also very valuable when you rent cars as it provides primary insurance benefit, meaning, in case of an accident you don't have to involve your own car insurance company. There is a 10% anniversary bonus on all annual spending. So, Chase gives you basically $1,000 towards travel…for $95! Or just take $800 in cold hard cash, hello? So I guess I can say I recommend it. To me, this card and the Capital One Venture X card are keepers. And now the Chase Sapphire Preferred card comes with 80,000 Ultimate Rewards points as Signup Bonus after you spend $4,000 in the first three months hooray! You can read the posts below but if you prefer to support my blog please apply with my own Credit Card Links HERE, thank you!
 Chase Sapphire Preferred Complete Guide
 Why the Chase Sapphire Preferred® Remains the Best Starter Rewards Credit Card
The Capital One Venture X card offers a 75,000 point Signup Bonus after a minimum spend of $4k in the first three months. If you like simplicity and looking for one (premium) card, I highly recommend this card (and yes, I have it myself!). It has an annual fee of $395 but it comes with a VERY easy $300 statement credit for travel booked on its excellent travel portal, essentially turning it into a $95 annual fee card. But wait…there is more! On each card anniversary you earn 10,000 points essentially making it FREE! Every dollar of spend earns 2 points and flights booked on the travel portal earn 5 points per dollar. You get access to Capital One and Plaza Premium airport lounges and a Priority Pass Select lounge membership and, this is important, you can add FOUR authorized users FOR FREE who can also have their own Priority Pass Select airline lounge membership. You can transfer your Capital One points to up to 18 Transfer Partners. No foreign transaction fees. Free Hertz President's Circle rental car top elite status. Cell phone protection and PRIMARY rental car coverage. Awesome seats at baseball stadiums for just 5k points each. And lots more. Available with my Credit Card Links, thank you for your support!
Get 75K Miles, Lounge Access & More with the Capital One Venture X Card
Remember, you are NOT allowed to ever carry a credit card balance if you ever get a credit card here!
Let me leave you with this…This was an actual album cover, I have more, if you do not laugh I am not sure about you…
Some of the links are behind a paywall. You can try to read them using Archive.is.
Thank you for reading my blog. If you enjoy it please pass it on to a family member or friend. Or Buy Me a Coffee, thank you!
TBB
travelbloggerbuzz@gmail.com
You can join 555 email subscribers to receive each blog post by entering your email address below and then clicking on Subscribe below, absolutely NO SPAM to your inbox:
Opinions expressed here are author's alone, not those of any bank, credit card issuer, hotel, airline, or other entity. This content has not been reviewed, approved or otherwise endorsed by any of the entities included within the post.