We bring you more about depression all around us, compare the Chase Sapphire Preferred vs Reserve cards, how to visit Taipei, do Travel Local USA, we get to cash out in more ways using Chase Ultimate Rewards points, visit Georgia the country, all the money in the world in one graph, more about investing uncertainty, amazing evolution videos, incredible life story about a guy trying to save us all who did amazing things in his lifetime and so much more for you for freeeeeee!
TBB Blog Mission: To Educate. Entertain. Inspire. In That Order!
Support TBB by applying for CREDIT CARDS or visiting our

LINKS

or Donate

You like my blog? Send a link to someone please!
Brought to you by the amazing TBB Amazon link! This blog is published every Monday and Friday. For now…
I'll see you Friday. Be excellent to each other.
COVID-19
With so much going wrong this year, you may wonder Is Everyone Depressed? Post starts out like this and, you know, you may empathize too perhaps? The article is very educational about the subject.
The word I keep hearing is numbness. Not necessarily a sickness, but feeling ill at ease. A sort of detachment or removal from reality. Deb Hawkins, a tech analyst in Michigan, describes the feeling of being stuck at home during the coronavirus pandemic as "sleep-walking through my life" or "wading through a physical and mental quicksand." Even though she has been living in what she calls an "introvert heaven" for the past two months—at home with her family, grateful they are in good health—her brain has dissented. "I feel like I have two modes," Hawkins says: "barely functioning and boiling angry."  
Zero? Yeah, good luck to us…Some Countries Have Brought New Cases Down To Nearly Zero. How Did They Do It? You know, we could have been like New Zealand, Taiwan, Hong Kong, Vietnam. South Korea. But…nope. Never ever underestimate the value of leadership and governance!
From a doctor: The Risks of Normalizing the Coronavirus. What do we lose when we become numb to mass death?
I still see so many not wearing masks. I will not go back to a business if its employees do not wear masks, come on! Can we finally put this to rest? Why We Wear Masks. Everything you ever wanted to know about the mask.
I look around me and on TV and online and I see so many instances of people NOT practicing social distancing and not wearing masks. The George Floyd protests erupting all over the country is a major sign that in a few weeks we should probably not be questioning why Covid-19 cases are going up. Same thing with Greece, it appears the people there feel so confident they beat the virus and hell yeah we are all going back to our habits and drink coffee in cafes. See pics of my hometown in Larisa, Greece…like nothing has changed, SAD!
Talk about an industry that faces some major change! How Covid-19 Will Shape the Future of Senior Living. New Models of Care, More Aging in Place.
MILES & POINTS
HOT CREDIT CARD OFFERS: New: The CitiBusiness AAdvantage Platinum now offers 70k AA miles. The IHG Rewards Club card offering 140k points too, highest ever. For a standard workhorse card I recommend the 60k Chase Sapphire Preferred card. For a standard premium card I recommend the 50k Chase Sapphire Reserve card. For a standard 2% cash back card I recommend the Citi Double Cash card. Available with my links. Lets move on!
If you need the money and you do have the Chase Sapphire Reserve card, you can now redeem your points at 1.5 cents per point to offset purchases for dining, home improvements and grocery stores (until September 30).
Newbies: If you wanted to learn more about these two cards: Battle Of The Chase Sapphire Cards: Should You Go Preferred Or Reserve? If you were to apply, please use my links, thanks!
Update: Make sure you register for a Double Miles promotion in your American Airlines AAdvantage account. Click the "Promotions" tab.
There is a card for, please sit down, startups. I think it has an exclusive sales relationship with The Points Guy. They just let 62 people go…No doubt the card is still amazing #sarcasm
TRAVEL
Wow, must click: All of the World's Money and Markets in One Visualization.
A follow up from Howard Marks: Uncertainty II. Must read.
ODDZ & ENDZ
Mile Nerd with his monthly post. Must read as always. I was not sure where to place it so I stuck it here under Oddz & Endz because it sure was odd…and powerful.
I have no idea how many hours this guy worked on this, unreal! One of the Most Ambitious Outdoor Rube Goldberg Machines and the Camera Work is Great.
It sure is: Evolution Is the Greatest Show on Earth. And they sure are! These videos are a gateway drug to science.
Amazing story! Into the Wild. Twice. For Mankind. And you thought you have a full life, lol!
Part Indiana Jones, part Anthony Fauci, part That-guy-who-thrives-at-every-damn-sport-he-tries, Dr. Johan Hultin is the hero we need now. He may be 95, but his work as an adventurer/pathologist—two times traversing the Alaskan wilderness to solve the riddle of the 1918 pandemic—is helping fight the coronavirus today.
The porn industry has actually pioneered lots of technologies. And they may be at it again in AC (After Corona) times. Porn Takes On a Personal Touch in the Pandemic. Do you think the banks will let The Points Guy post stuff like this huh?
The coronavirus has shuttered the adult entertainment industry, so enterprising performers are turning to platforms like OnlyFans to sell their product directly to consumers. It's a trend that could change the way the industry works forever.
BLOG BUZZ
We are now entering BLOG BUZZ, a section for advanced hobbyists and veterans of this fast imploding hobby and also a section where I go on and on about some stuff that happens in my life because it helps me feel better about myself.
I think the country is going from bad to worse. And it starts at the very top. You know, the buck stops there, right? Watching George Floyd die like that was of course extremely disturbing. Seeing the protests happen was understandable. Seeing the riots and looting and destruction was very upsetting. I could go on and on…And if you thought the President will show leadership and try to help the situation without, well, making it worse…you have not been paying attention!
I really liked this raw emotional speech by Atlanta's mayor. I am having a hard time dealing with it all lately, the global pandemic, the major disruption to our lives, the continued racist incidents unfolding and now the major protests exploding and some elements taking advantage of them to do major damage to private property which absolutely blows and is being responded by extreme use of force with scenes resembling some third world banana republic out there, yikes! And this photo captures it all…
I have been thinking about getting a gun to protect my family ever since Trump was elected. That does not mean I will go ahead with it of course. My anti gun views are well known. Because I am a lover, not a fighter. Ok, bad joke. Ok, maybe before I take this drastic step…I buy pepper spray. Anyone knows where to buy it? Of course with my Chase Sapphire Preferred card, sad!
And, for crying out loud, I of course am aware of my white privilege as I do not have to put up with racist shit my fellow black Americans have to deal with every day. Watching the George Floyd video sickened me and if it did not provoke the same feeling to you…what can I say? We need to change this shit, enough!
And be careful out there, especially online. The BS "info" apocalypse is alive and kicking: We're Keeping A Running List Of Hoaxes And Misleading Posts About The Nationwide Police Brutality Protests.
I can not wait to vote in November and take my revenge in the ballot booth and also mailing in my five ballots!
I know it is hard…but I prefer to focus on the positives…51 Photos From George Floyd Protests That Will Restore Your Faith In America.
We are in June already, wow! Lets get ten credit card conversions this month so I do not lose my links you guys. If that happens, I think I am going to check out Substack and take this baby to a newsletter as I reset my strategy to beat back the intense competition by The Points Guy Inc. Lol.
Update: Few minutes before posting this, I received my weekly blog traffic update. Lowest numbers ever. Not even one Amazon click yesterday and of course no conversions. Lowest point in my blogging career. Like everything else around us…it just sucks. And I did not even get close to sleep in a Holiday Inn Express last night…smh.
And I leave you with this…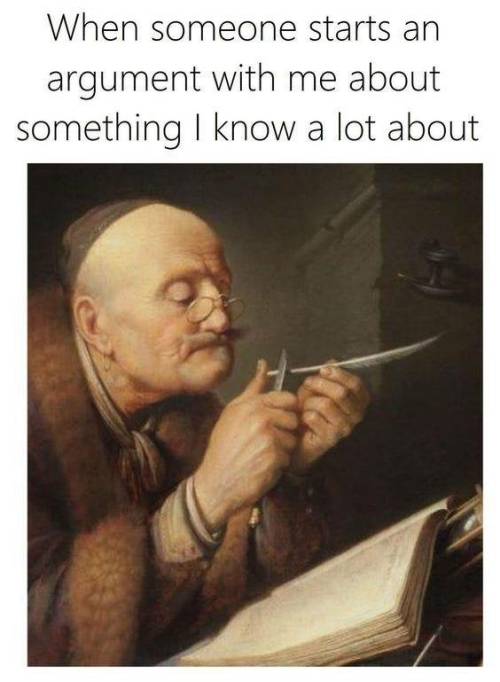 TBB
travelbloggerbuzz@gmail.com
Follow TBB on Twitter @FlyerTalkerinA2.
You can subscribe to TBB below, winners only!
Opinions expressed here are author's alone, not those of any bank, credit card issuer, hotel, airline, or other entity. This content has not been reviewed, approved or otherwise endorsed by any of the entities included within the post.