We show you how to earn Delta Medallion MQM, an awesome Amazon Reselling guide, an awesome infographic of the tallest hotels, another boring interview by Marriott's CEO, how to get to South America using SPG points, and much more! No staff here, just me. TBB. Enjoy while the ride lasts…
TBB Blog Mission: To Entertain. Educate. Inspire. In That Order!
How to earn Delta Medallion MQMs without flying. I am a free agent since 2012, status for non business travelers is over rated. Mileage runs are for suckers and/or addicted souls 🙂
More on the series getting to South America using points, this one with SPG points.
Breaking: Marriott's CEO Sorenson actually made a joke, wow! I have listened to this guy speak and read his statements and if there was a poster child for CEO speak (as in not really saying anything of real substance!)…he is it! He talked about loyalty, Airbnb and direct bookings at the Skift Global Forum where "expert" The Points Guy also spoke about loyalty credit cards.
If you are interested in reselling in Amazon, you MUST bookmark this post! "How to Sell on Amazon – Everything You Ever Wanted to Know". You will never see a useful post like this in the crappy commercial Titan blogs. Do you hear meeeeeee? Why? They are too busy marketing!
A few days ago we brought you the news that West Elm will be starting a new hotel chain. One of the locations will be in Detroit. And now we have the specific location:
The planned 120-room boutique hotel in Detroit would open in 2018 and be built in Midtown at the northeast corner of Cass and Canfield on what is now a Wayne State University-owned parking lot.
This must be the weirdest new hotel brand I have seen lately. Accor is launching Jo&Joe Hostel brand. This is the Millennial effect in all its glory, so many buzz words to attract them I need a few shovels…It will be here in 2020, good luck.
Per the World Economic Forum (WEF), here are the 13 countries where people live the longest. It will shock you who is number one….ok, enough clickbait crap, not my style…Number 1 is Hong Kong.
Weirdest resume mistakes. This is VERY funny. Ok, to save you a click, here they are:
1. An applicant listed smoking under hobbies.
2. An applicant's name was auto-corrected from "Flin" to "Flintstone." His name was Freddie.
3. An applicant stated they pay great attention to detail, but "attention" was misspelled.
4. An applicant claimed they worked at a federal prison. A background check determined he was actually incarcerated at the prison during that time.
5. An applicant listed a skill as "taking long walks."
6. An applicant used direct quotes from "Star Wars" in their résumé.
7. An applicant claimed he would work harder if paid more.
8. An applicant wrote the following at the end of their résumé: "I didn't really fill this out, someone did it for me."
9. An applicant used a resume template with cats in the corners.
Your personal finance fix of the day: How to get the biggest Social Security check you can. This is an excellent article for a feature of our society in the US that is designed to provide basic income. In my own retirement planning (whatever retirement means these days…) I am not even counting on anything from SS…it is all gravy baby! Oh, and you should probably sign up for an account at SSA.GOV
Incredible photography skills by a pilot! You can see more awesome photos in his own site….OMG, I am all over the "North Korean Aviation" section!
Stunning pictures of the most dangerous roads in the Indian Himalayas. I bet only when I am 100% sure I will win. And I bet there will not be a Hyatt here anytime soon lol.
Tallest Hotels in the World infographic.
BLOG BUZZ
This section is for advanced users only.
The Amex Platinum card can get you mid-tier Elite status in three different hotel programs as Running With Miles explains in THIS post. I want you to notice the disclosure, something you will never see in the Titan blogs that continue to sell the crappy inferior 40k offer by putting their pockets before the interest of their readers. And don't you get the 40k offer in my links too, come on, I would not be able to sleep at night if you do that. It is not about responsibility, it is about properly educating and putting your readers FIRST. Ok, here is the disclosure:
Note:This is not a card to get right now if you have never had it because the sign-up bonus is lame (40,000 points for the personal card) and once you get a particular version of it, you can not ever get the sign-up bonus on that card again. But, if you have had it, it is good to know about the Platinum card that is offered through Ameriprise that has no annual fee for the first year (nor does it have one for the authorized users). This way, you can get maximum value out of it without having to pay the $450 annual fee. Find out more about that card offer here.
I should probably place this on top because you all know about it, advanced and all 🙂 But I am too tired…
All these writers, all the time on their hands…and I still beat them! And what's with all the pics, does she get paid per pic or something? In front of a blue van? If this is what it takes to be part of the "dream team", no gracias 🙂
And you thought the Ritz Carlton credit card pumping was over? No way! Never quite figured out all this link business…I thought he had lost them…but this one looks like a direct affiliate link. All so confusing, so non-transparent, so murky. I like mine, you find them without pics and arrows…unless you give up after searching for them lol.
I am going off the grid in Iran next month. My Alexa rankings will go to hell lol.
Tiny changes all around in the Credit Card page and forced disclosures as well. All leads to less clicks. Tick tack.
Please be respectful in the comments. Do not give an excuse to "fans" of this blog to say "see, TBB welcomes a bunch of angrys". You know what I mean, thanks. Constructive criticism works best. Let me take some shots here…gently sometimes lol.
And I leave you with this…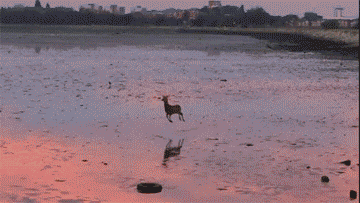 Please help bloggers you appreciate & make a positive difference in your life by spreading the word about their blogs, emailing and commenting and using their few $ links, thank you!
TBB
travelbloggerbuzz@gmail.com
Follow TBB on Twitter @FlyerTalkerinA2
You can subscribe to TBB below, winners only!
Opinions expressed here are author's alone, not those of any bank, credit card issuer, hotel, airline, or other entity. This content has not been reviewed, approved or otherwise endorsed by any of the entities included within the post.