We are going to go over an end of year checklist, visit new museums, try a second stimulus check calculator, warning about running out of money, my plans outlined how to achieve World of Hyatt Globalist status, visit the coldest city in Russian and a remote island in the Pacific known for headhunting, buy homes in dead Italian villages for one euro, more hotels do 2021 extensions, gift a reader Hertz Five Star status, more on Covid-19 trials, learn about the conflict in Ethiopia and lots more!
TBB Blog Mission: To Educate. Entertain. Inspire. In That Order!
Support TBB by applying for CREDIT CARDS or visiting our

LINKS

or Donate

You like my blog? Send a link to someone please!
BLOG HOUSEKEEPING: There will be a short post here Friday Christmas Day! My warmest wishes for Happy Holidays and Merry Christmas!

This goes out to subscribers via email the day it is posted at 8 am. After that I may add something new in the body of the post and I indicate it like this: Update.
If you are not into the frequent flyer miles/points game please feel free to skip the MILES & POINTS and most of the BLOG BUZZ section.
Stay positive, test negative!
TOP PICKS
Top picks are not excerpted at all. I recommend you find time to read every word!
Stop. Read this. I excerpt some parts in the PERSONAL FINANCE section below for emphasis, I just did not want you to miss it. Wow!
MILES & POINTS
HOT CREDIT CARD OFFERS: 75k Chase Ink Cash, 75k Chase Ink Unlimited, 70k Chase United Explorer, 100k Chase Ink Business Preferred, 60k Chase Sapphire Preferred, 80k for all three personal Southwest cards, 60k Citi Premier, 65k AA CitiBusiness Platinum Select, 50k AA Citi Platinum Select, 20k Chase Freedom Flex & Chase Freedom Unlimited, 60k AMEX Gold, 50k Chase World of Hyatt, 130k AMEX Hilton Business & Hilton Surpass, $300 AMEX Blue Cash Preferred, $300 AMEX Blue Cash Everyday, 140k IHG Rewards Club Premier, 100k IHG Rewards Club Traveler, 100k AMEX Marriott Business, 125k AMEX Marriott Bonvoy Brilliant. Please use my Affiliate links.

If you do not see a credit card with my affiliate links, perhaps I could refer you? Contact me please, thank you!
Offers that stand out are the 75,000 Chase Ultimate Rewards points for the no annual fee Chase Ink Cash and Chase Ink Unlimited business cards, the 70k Chase United Explorer card and all three personal Southwest credit cards now offer up to 80k Rapid Rewards points to sign up.
The 5x on groceries goes away on January 13, 2021! This is a short write up of the Chase Freedom Flex and Chase Freedom Unlimited cards.
Newbies: If you recently discovered miles and points blogs, welcome to one of the shittiest and fullest of conflict of interest areas on the internet. After reading some of them for a little while, you start wondering how many credit cards they carry in their wallets and why they keep posting about how great this credit card is or that. ALL THE TIME. Did you ever read one of them say "this card sucks!"? Of course not, they are not allowed! These blog businesses are online marketing machines selling travel rewards credit cards, the merchandise of the banks. There is A LOT of dough in this market. EVERYTHING they write about has a goal to sell YOU credit cards. ALL THE FREAKING TIME. But you do NOT have to buy from them. You can choose to go apply at the bank website if you wish. Or you can choose to apply through the links of a smaller blog that puts YOUR interests first! Wow, imagine that! There are not that many left out there. But they exist. I pride myself of me being a blogger who will put YOUR interest first and will advise you with YOUR goals in mind. I happen to know a lot about this space after being an addict for almost 30 years! And, most importantly, it is not my day job so my livelihood is not on the line and I sure do not have to pay any staff. Anyway, before you click, THINK! Open to newbie questions, don't be shy. we were ALL newbies once.

So I have booked three weeks in the same Hyatt Place in Livonia, Michigan in January. Category 1 at 5,000 World of Hyatt points per night. With the 25% promo it will be 3,750 points per night. More importantly, with another promo each night counts as two for elite qualification. And with the Hyatt elite qualifications being half of what they used to be in 2021 due to the pandemic, voila Globalist status by January 22! Which earns me another free night automatically. Using the World of Hyatt credit card you earn two elite nights for every $5k of spend on it and another free night once you cross $15k of spend on it. And in 2021 you have the opportunity to earn two such ($15k spend) free nights if you can time them before and after (by December 31, 2021) your card anniversary as this $15k spend related free night moves into a calendar year basis in 2022. I am obviously banking on getting back to normal by late 2021 and epic trips in 2022. I could be wrong. I think I will easily hit 50 elite nights in 2021 to earn me even more goodies based on the Milestone Rewards too, especially the coveted Confirmed Suite Upgrades! You also usually get 5 elite nights credited to your account automatically at the beginning of each calendar year when you have the World Of Hyatt credit card but in 2021 you get ten elite nights instead of five if you get the card now. So, in my case, with 15 award nights booked it gives me 30 elite nights, two separate $15k spend before and after my card anniversary gives me 12 elite nights (two elite nights per $5k spend) and the free 5 elite nights as a current Chase World of Hyatt credit card holder. If you are counting, I am at 47 elite nights and need three more to hit 50 elite nights to earn the confirmed Suite Upgrades, easy. Who knows, I may go for the 60 elite night milestone reward! The Chase World of Hyatt credit card right now has a good 50,000 signup bonus and is available with my links. But here is my personal REFERRAL link if you prefer I earn points which I will obviously need to replenish my stash, thank you! Do NOT do what I do, I have an addiction problem with this!
This is a good reminder of what we gotta do: End of year checklist: Do these things by Dec 31st.
Here we go again, all hotels continue to do this I think: Radisson Rewards Extends Elite Status, E-Certs & Suspends Point Expiration.
I have Five Gold Star with Hertz and I can gift it to another Hertz Rewards member who can use it before January 31, 2022. If you will use it please email me. I will give it to the reader who has supported the site in my insane quest for global domination and to topple The Points Guy 🙂 When I pick the winner, I will email back to ask for the required information. Yes I offered it to son who declined it as he has no plans to use it, he bought a beat up Saturn for $1k to roll while working from Honolulu and surfing. Oh, the youth…
More hotel companies are trying hard to get us back into their properties: Accor ALL Double Status Points & Nights In 2021.
TRAVEL
We are starting our travel to a small island, Malaita, you probably never heard of that it is known for heads/skulls. Actually, do not click if you do not want to see some gruesome pics, you have been warned! Malaita, the island of the white headhunter. Fascinating and quirky.
I am sure you came across the news that some Italian village homes can be yours for a dollar or two. A Beginner's Guide to Italian Ghost Towns Selling Houses for 1 Euro. Hope you are really handy!
Some of these look amazing! Long-awaited museums from around the world that are finally opening in 2021.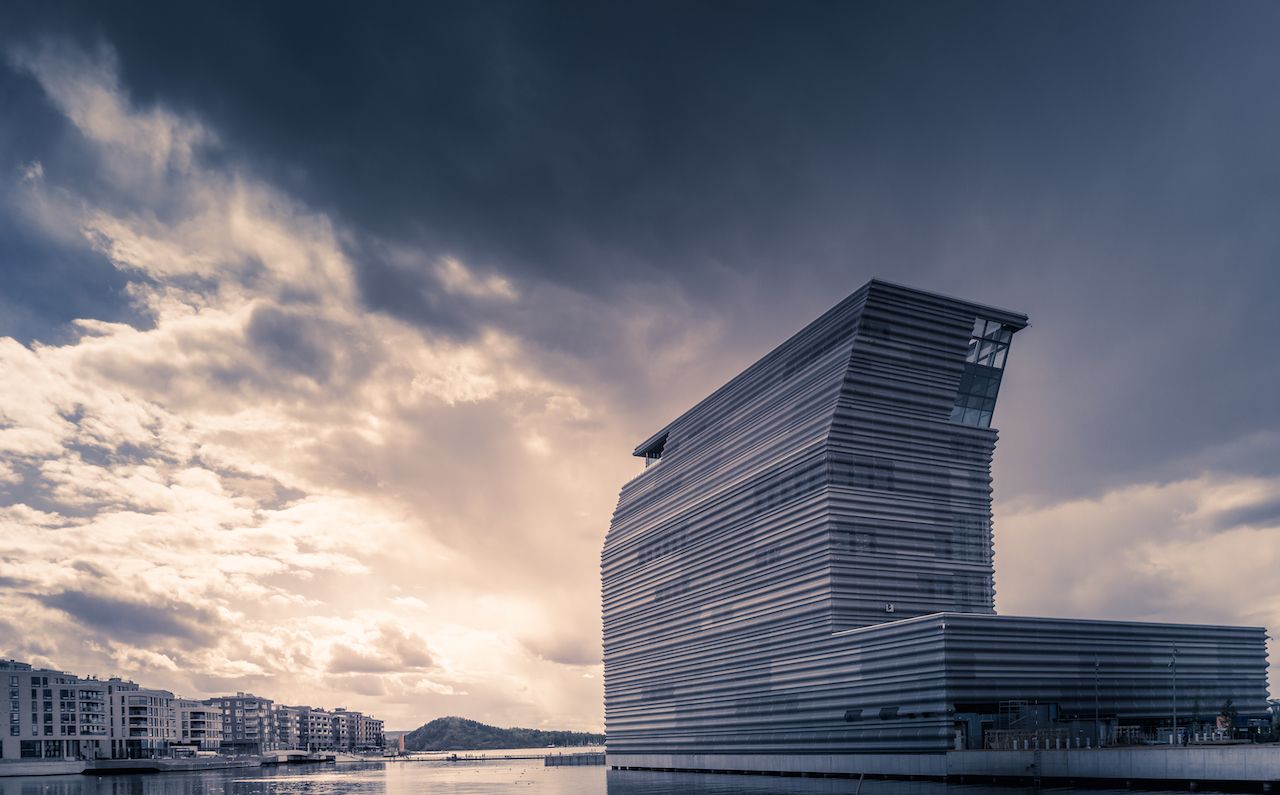 Welcome to Yakutsk, Russia: Winter in the coldest city on Earth – in pictures.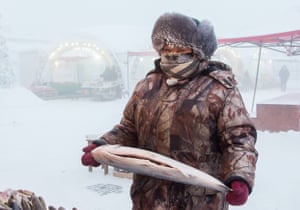 COVID-19
Well, with so much virus raging everywhere, a new strain is not shocking at all: New coronavirus variant: What do we know?
This made me change my mind about volunteering for the AstraZeneca vaccine you guys: Cumulative incidence of COVID-19 illness as a function of days after one dose of the Pfizer vaccine vs. placebo. 37,586 participants. Remarkable.
You can still volunteer for COVID Trials near you.
PERSONAL FINANCE
How much would you get? Try this Second Stimulus Check Calculator.
I absolutely loved the article Last Man Standing I placed in the TOP PICKS section above. So you do not miss it. One of the mantras I use in my day job as a financial planner is to invest as early as possible to get the compounding magic start working. And keeping it simple. Here are some excerpts from the article for emphasis:
Everything worthwhile in investing comes from compounding. Compounding is the whole secret sauce, the rocket fuel, that creates fortunes.
The time component of compounding is why 99% of Warren Buffett's net worth came after his 50th birthday, and 97% came after he turned 65.
Once you accept that compounding is where the magic happens, and realize how critical time is to compounding, the most important question to answer as an investor is not, "How can I earn the highest returns?" It's, "What are the best returns I can sustain for the longest period of time?" That's how you maximize wealth. [THIS!]
Complexity is another door to interruption. It can produce higher returns. But the more knobs you have to fiddle with, the more levers you have to pull, the higher the odds that something, at some point, will cause you to second-guess yourself, or reveal a risk you hadn't considered, or tempt your clients to leave – all of which stops the clock of compounding and can outweigh any return advantage you had when the strategy worked.
It's not until you consider the time factor of compounding that you realize maximizing annual returns in a given year and maximizing long-term wealth are two different things.
And this one should get you to stop and think for a while. Running Out of Time Before Running Out of Money. You know, in the long run we are all dead so you MUST enjoy the process/journey! I never figured out why people stay in a job they absolutely hate for decades so they can retire one day in their 60s or whenever so they can THEN do what they want to do…now! Then again, if you are fresh out of school it is perfectly okay to bust your ass and do shit you do not like so you can figure yourself out, build some valuable marketable skills and get started early on that compounding thing we talked about in the previous paragraphs! Yeah, there is always a balance to save for the future while not being miserable today. I enjoy my occasional Venti Latte from Starbucks, take that Suze Orman!
CURRENT EVENTS/POLITICS
Hey, you know how I feel about this guy but I can be fair: 13 Things Trump Got Right.
Are you confused as I am about what the hell is going on in Ethiopia? Well, this will explain it very well: The Conflict in Ethiopia.
ODDZ & ENDZ
I read this and I kept saying screaming WTF while shaking my head! The journalist and the Pharma Bro. Why did Christie Smythe upend her life and stability for Martin Shkreli, one of the least-liked men in the world?
I guarantee you have never seen hermit crabs do this, wow! Hermit Crabs LINE UP To Swap Shells!
Holy shit! This post is all about shit actually lol. When life was literally full of crap. Wow, I did not think I would enjoy learning so much about shit, who knew that shit can be so fascinating! Sorry, no shocking video, you are safe! If you do not enjoy this I would give you your money back! Reading about the poop quota in North Korea is the best part!
Fascinating page, you have never seen anything like it. Mohsen Gallery| By an Eye-Witness. Damn it, I could be pasting text about my 69 ways I love the travel rewards credit card that pays me a fat sales commission but I don't! Full disclosure: The pics are NOT real!
BLOG BUZZ
We are now entering BLOG BUZZ, a section for advanced hobbyists and veterans of this fast imploding hobby and also a section where I go on and on about some stuff that happens in my life because it helps me feel better about myself.
Stop the presses: I got an HT from a blog, thanks to Head for Points. Wow! Thank you.
Final podcast by Joe at Saverocity, will miss it. 150 episodes, not too shabby at all, well done!
I spotted a news article about TSA agents and Bonergate and I knew it will show up at View From The Wing. Yep, only a few hours passed and it did, sad!
Some dude named George Papadopoulos got pardoned by Trump, can you believe it? 🙂
Just to show you the impact the Covid-19 pandemic is having everywhere. Every morning I check out a series of websites I have bookmarked. A few are about what is happening in my hometown Larisa back in Greece. I was very saddened to see that the owner of a famous souvlaki place died yesterday after fighting the damn virus in the same hospital my father passed away back in 2009. Everyone in the city has eaten there, his dad started the restaurant. And it had a famous name "O Paraksenos". It translates to "The Strange One". So many jokes as kids growing on that place, as in "Hey, you should rename the place The Fat One" and things like that. A very sad day for the city. Only 49 years old with a wife and two daughters left behind.
I have changed how I blog…I open a draft tab and just drop stuff in it as I gather them and as thoughts come to mind. I do not let links just add up and…my stress goes way up when I sit down to do the actual post. I think today's post is a lot more "manageable", do you agree? I guess I could post several times a day about boners, shocking videos and urging you to get the numerous credits cards I love sell but there are thousands of blogs out there doing this.
And I leave you with this…
Follow TBB on Twitter @FlyerTalkerinA2.
You can subscribe to TBB below, winners only!
Opinions expressed here are author's alone, not those of any bank, credit card issuer, hotel, airline, or other entity. This content has not been reviewed, approved or otherwise endorsed by any of the entities included within the post.