Another TBB post featuring the most eclectic links around the web such as having enough money for retirement, saving for a house, AI economics, weight loss drugs, an in-depth profile of Elon Musk, Michael Burry can't stop making predictions, buyers of Bored Ape NFTs are mad now, maybe the AI boom is already over, more on the Chinese economy, Putin sends Prigozhin to hell, make small gestures without posting about it on social media, travel to see the fall colors and a lot more, enjoy the weekend, finish the summer strong!
TBB Blog Mission: To Educate. Entertain. Inspire. In That Order!
I use and recommend Proton VPN <—– REFERRAL LINK
You like my blog? Send a link to someone please!
No ads, no clickbait. No sponsored posts.

This blog publishes every Friday. This is a one man labor of love operation.
I want to single out one article that blew my mind. This is a deep dive on Elon Musk and how important he has become to the US government. And it is not a hit piece, unlike this author's take down of Harvey Weinstein. How the U.S. government came to rely on the tech billionaire—and is now struggling to rein him in.
There is one quote from the article that simply stands out though:
Sam Altman, the C.E.O. of OpenAI, with whom Musk has both worked and sparred, told me, "Elon desperately wants the world to be saved. But only if he can be the one to save it."
PERSONAL FINANCE
Another reminder to always be suspicious of forecasts: Folly of Forecasts, Big Short Edition. Here is the record of Michael Burry who made a huge call in the Great Financial Crisis and stuck with it. And then went on ever since to imitate it, well: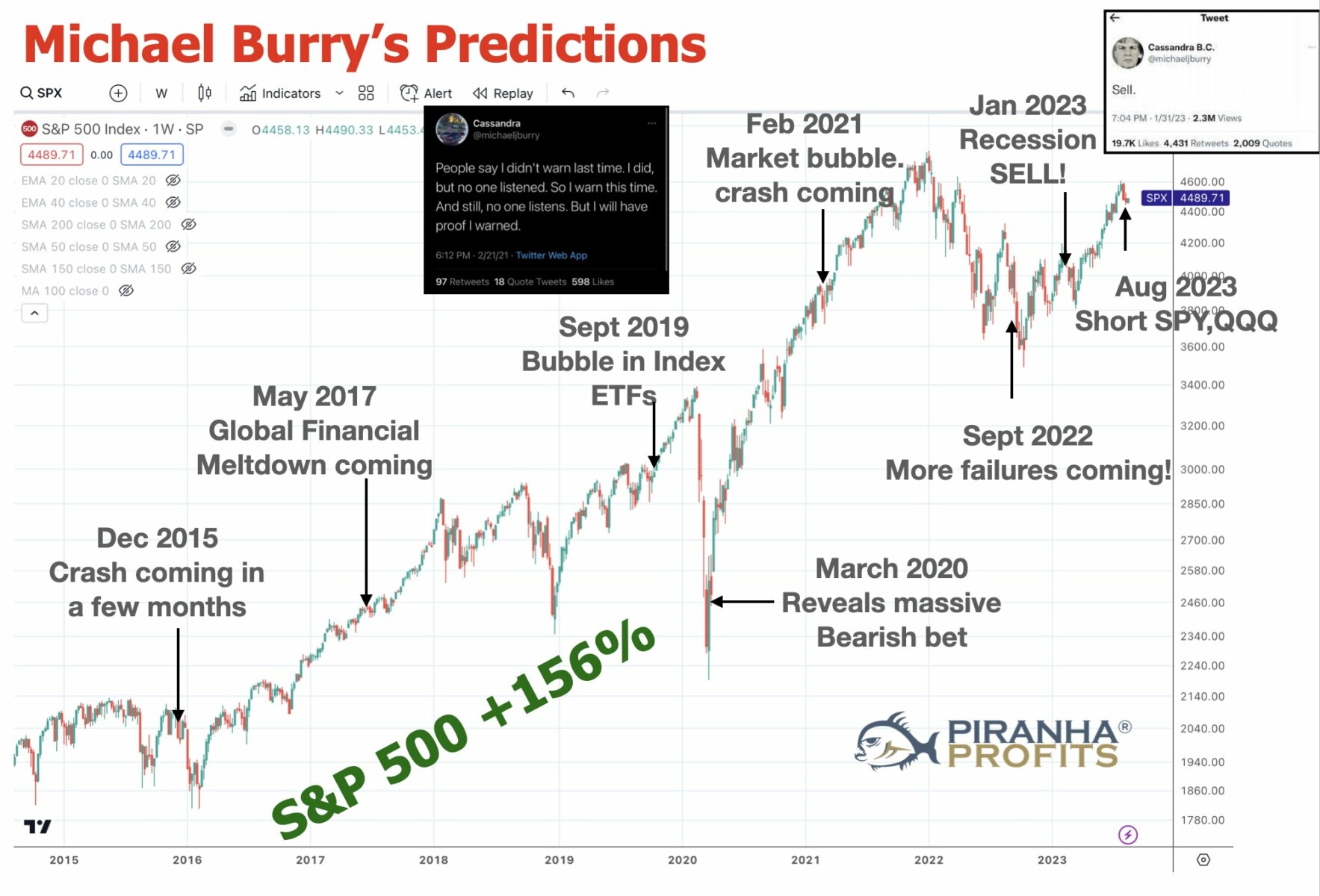 Forecasters who make one great outlier call correct a) tend to make lots more outlier forecasts; and, b) these tend to be believed by TV viewers. [Don't hurt people, maybe STFU].
The takeaway for investors is the same as always: If you are going to put capital at risk, make sure you know why. Understand what you want to get out of markets. And always, Think for yourself. [And stop caring what anyone forecasts!]
Retirement is intensely personal. And we are all different, remember? You Probably Need Less Money Than You Think For Retirement. And so is money and how people feel about it you know.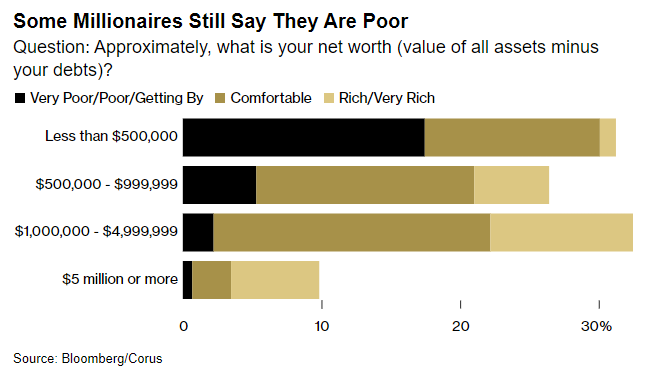 I really like this sentence in the article and I agree with it 100%:
My contention is it's hard to consider yourself wealthy if you still worry about money all the time.
What I am seeing in my own firm is that people who do the right things consistently end up having enough money allowing them not to worry about money. But some still do, we are wired differently and money is, well, emotional. Usually then the challenge becomes in getting them to switch out from the saver mindset to actually spend and enjoy some of their money. This is not easy to do.
Doesn't it feel like each generation before us had an easier time to buy a house? I am looking at the current landscape and I feel bad for the youngsters in their 20's saving for their first home. Anyway, How to Save for a House: The Comprehensive Guide to Homeownership. The same generation also feels very mindful of their quality of life. Well, if you want to become a homeowner in the near future…maybe you need to lean a bit more on the saving part sacrificing your present quality of life a little bit. And it's okay, you 'll get over it.
This is hugely important, don't neglect it, take action now: How to Tackle Estate-Planning Basics.
CRYPTO WORLD

Completely not shocked that those Ape digital pics turned out to be bad investments smh and lol. Buyers of Bored Ape NFTs sue after digital apes turn out to be bad investment. Imagine that this happened…
A Sotheby's auction duped investors by giving the Bored Ape NFTs "an air of legitimacy… to generate investors' interest and hype around the Bored Ape brand," the class-action lawsuit claims. The boost to Bored Ape NFT prices provided by the auction "was rooted in deception," said the lawsuit filed in US District Court for the Central District of California. It wasn't revealed at the time of the auction that the buyer was the now-disgraced FTX, the lawsuit said.
TWITTER X vs THREADS
Meta's Threads continues to improve very slowly. Threads on the web is here. Please follow me there, thank you.
AI
Great article: What exactly are the economics of AI? Some AI makes a ton of money; a lot of it is still speculative.

Don't forget that ...the whole thing could turn out to be a fad, but it's still way too early too tell. The article lists several reasons why AI could do well or could bomb. Time will tell as it always does…
I love science fiction movies. And here we go with movies about AI. I loved Ex Machina.
As web visits to ChatGPT have started to slow, maybe we should ask ourselves already? Is the AI boom already over?
Several months later, the bloom is coming off the AI-generated rose. Governments are ramping up efforts to regulate the technology, creators are suing over alleged intellectual property and copyright violations, people are balking at the privacy invasions (both real and perceived) that these products enable, and there are plenty of reasons to question how accurate AI-powered chatbots really are and how much people should depend on them. Assuming, that is, they're still using them.
REAL ESTATE
Interesting graph below.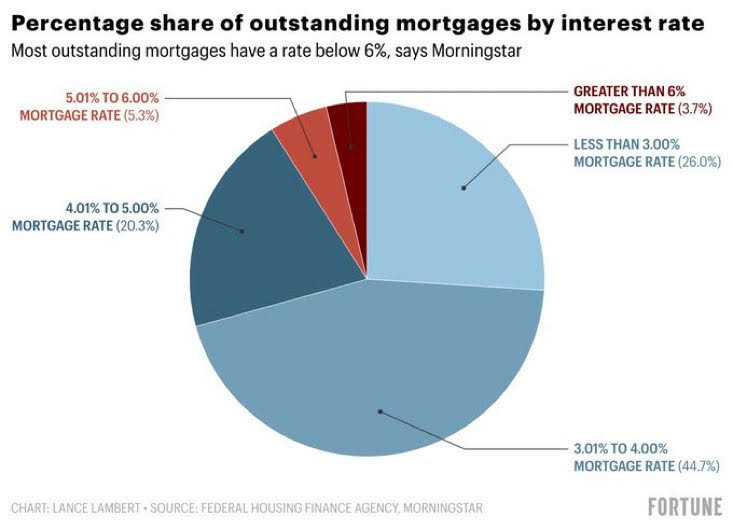 GEOPOLITICS
Sometimes the media just goes one way. Right now the theme is China's economy is blowing up. It probably is…but don't be shocked if six months later things are different. Why China's economy ran off the rails. I have been around for a while, things can change…fast.
Export-led and FDI-led growth can't go on forever, and when they run out, it's better to divert capital toward building a well-balanced economy of high-tech manufacturing and services than to shower it on property developers and shadow banks. Pivoting to real estate will come back to bite an economy eventually. For all the talk of China's "100-year plans" and whatnot, they fell into a pothole that was right in front of their feet.
This is an excellent graph Visualizing All of China's Trade Partners.
Well, hell is much busier after, apparently, Wagner chief Prigozhin was on plane that crashed in Russia. No condolences, RIH Rest In Hell is more appropriate instead. I have written about this scum many times here. And his death just two months after his weird attempt of a coup is definitely not a surprise. This time building windows were spared and, if you sit back and just think about this whole thing with this guy is so bizarre. Russia is a giant circus, hopefully Putin's days are numbered…
Murders of Putin's opponents are like breakfast there. And here is an account of a dissident journalist: How They Tried to Kill Me. It will make you sick…
ODDZ & ENDZ
Remember that murder of an elderly rich couple in Toronto some years ago? Well, still no arrests. And this fascinating story makes you wonder who was really behind it: Murder, Money and the Battle for a Pharmaceutical Empire. Can't wait for the Netflix special <rolleyes>.
This is from an investing related site but has nothing to do with investing. It is about The Power of Small Invisible Gestures. With a few very touchy examples in the end. And never forget:
It's these small invisible gestures and acts of kindness that matter. The things you do for others that don't make their way onto twitter (X) or instagram on anyone's highlight reels. They may seem insignificant to most people but not to the people that matter.
I am kind of following the anti obesity drugs. Because, come on, who wouldn't want to lose some extra weight? There is no way I am stabbing myself every week so I guess maybe when they come out in a pill form I will be more interested. We Know Where New Weight Loss Drugs Came From, but Not Why They Work. But the more I read the more I wonder if I should just stay clear of inserting these things into my body you know. Because it sounds even the scientists can't even explain how they work.
This was an emotional read: The Heartrending Tale of Kitt the Police Dog and His Human Partner. Braintree officer Bill Cushing needed a partner. Kitt, an expertly trained German Shepherd, needed a purpose. Together, they rescued each other. Rest in peace Kitt.
Amazing Photography: Nature In Focus 2023 Photography Award Winners.
TRAVEL
Where did the summer go? Fall is coming so here you go: Exploring the World's Most Impressive Fall Color Destinations.
Love this, Places To Read Parks around the world handpicked by the internet that are perfect to sit down in and enjoy a book.
Interesting place in Naples, Italy. How Naples reinvented the Catacombs of Rione Sanità into a must-see attraction.
Bizarrely funny? These are some of Europe's most confusing road signs.
RUNNING
I am healing slowly. Yesterday I walked and jogged for 3 miles. I tried acupuncture and I think it helped, time will tell. I may go for another cortisone shot soon. The Chicago marathon is fading away…
To be continued…
BUZZING
A section where I go on and on about some stuff that happens in my life and anything else that just does not fit in another section above
Time to laugh with kids with mullets, here are the Top 25 smh.
Greece has an amazing long jumper who is now World Champion too, watch his winning jump. He always does this in his last (sixth) jump. Amazingly humbled and super nice dude, the anti star, thank you for another gold.
Driving to Indianapolis for a wedding this weekend, of course staying at a Hyatt. For free. Because this is what I do lol.
Oh my how things have changed…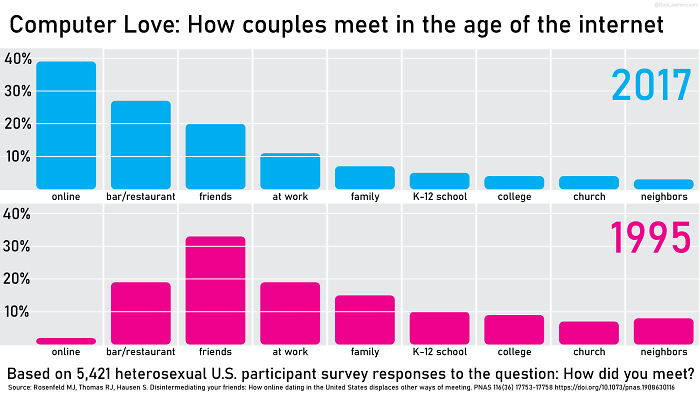 This combo and this haunting song wow! Dinah Washington & Max Richter-This bitter earth – On the nature of daylight
This blog started with a focus on miles and points and travel. It has evolved since then. Everything below deals with the hobby of collecting frequent flyer miles and points. If you are not interested, you can stop here, thank you.
MILES & POINTS NEWS/PROMOS/MY ACTION
Register for the new Hilton Honors promotion HERE. And Register HERE for a not too broad Hyatt promotion for its Hyatt Vacation Club properties.
Talk about inflation in hotel brands: IHG launches (another) new hotel brand – Garner. This is brand #69 #19.
Good reference: Gift hotel points, free night certificates, and award nights booked with points: Rules by program.
I have not done anything for miles at all in the past week. Just not feeling it lately…
Hard to believe this offer is still around as of posting date:
These days every 100,000 points credit card Signup Bonus should always be in your radar. And here it is again: Ink Business Preferred Credit Card 100,000 Bonus Points. It used to require a bigly $15,000 minimum spend in three months. But the new offer requires only $8,000 minimum spend, almost 50% lower. For a card with an annual fee of $95. It earns 3x on travel, shipping, internet, cable, phone, social media/search engine advertising. Probably not a keeper for the long term but that is just me, you can decide for yourself, we are all different. The card will allow you to transfer your Ultimate Rewards points to airline/hotel partners in case you do not have the Chase Sapphire Preferred which I prefer and do hold for the duration. You can apply for the card with my Credit Card Links or you use my REFERRAL LINK, thank you!
ADVANCED
I am not sure the timing can work with this as laid out in the post to get the coveted Southwest Companion Pass to last a very long time. Because Chase and/or Southwest can, you know, pull the rug under you. But it could work I guess if things hold: It Is Now Go Time On That Massive 120K Southwest Business Card Offer. Not offered with my credit card links sadly.
Good review: 8 of the Best Award Search Tools to Use Your Points & Miles. No killer app yet.
The rats are back, good luck!
MILES & POINTS
HOT CREDIT CARD OFFERS: 75k CAPITAL ONE Venture X, 75k CAPITAL ONE Venture Rewards,  75k CHASE Ink Business Cash, 75k CHASE Ink Business Unlimited, 100k CHASE Ink Business Preferred, 60K CITI Premier, 40k CAPITAL ONE VentureOne Rewards, $1,000 Cash Back CHASE Ink Business Premier, 140K CHASE IHG Rewards Premier (with $100 Statement Credit), 60k CHASE Sapphire, 60k US BANK Business Altitude and many more including many AmericanExpress cards such as Delta Airlines, Marriott Bonvoy and Hilton Honors cards!  Please check out my Affiliate links. Terms apply to American Express benefits and offers. Visit americanexpress.com to learn more. If you do not see a credit card with my affiliate links, perhaps I could refer you?

This section is about my hobby addiction of collecting frequent flyer miles and hotel points since the early 1990's! SKIP if you are not into it!
As of today, I have burned 787,950 miles/points year to date in 2023 and have 4,204,105 miles/points in the bank. Some do drugs, I do miles lol!
Thanks to US banks, very lucrative travel rewards credit card offers come and go all the time. This section will act as a reference point on the best CURRENT offers. I will designate new material preceded by NEW.
BEGINNERS
The Beginner's Guide to Getting Started with Credit Cards, Points & Miles
BASICS: This travel hacking hobby is mostly about getting the fat Signup Bonus of travel rewards credit cards while of course NEVER EVER carrying a balance. Banks have a marketing budget and are willing to give us many THOUSANDS of miles/points to travel mostly for free hoping to hook us to then charge confiscatory 20%+ interest rates on our balances. The poor souls who fall for their marketing paying these ludicrous interest rates end up subsidizing us responsible consumers who enjoy taking advantage of, cough, such bank marketing budgets! Some of us have been doing this for thirty years creating amazing travel memories…Feel free to ask me questions or post them in the comments, we were all newbies once!
BASICS: Prefer credit cards from the proprietary points programs of banks, such as Chase Ultimate Rewards, American Express Membership Rewards, Citi ThankYou Network, Capital One Rewards Miles because they are a lot more flexible and are not devalued as frequently. Over pure airline and hotel travel rewards credit cards. Pure cash back credit cards may work for you best and they are getting more valuable as airline and hotel loyalty programs keep getting devalued. Sometimes, a pure no annual fee 2% cash back card works best for simplicity!
The Capital One Venture X card offers a 75,000 point Signup Bonus after a minimum spend of $4k in the first three months. If you like simplicity and looking for one (premium) card, I highly recommend this card (and yes, I have it myself!). It has an annual fee of $395 but it comes with a VERY easy $300 statement credit for travel booked on its excellent travel portal, essentially turning it into a $95 annual fee card. But wait…there is more! On each card anniversary you earn 10,000 points essentially making it FREE! Every dollar of spend earns 2 points and flights booked on the travel portal earn 5 points per dollar. You get access to Capital One and Plaza Premium airport lounges and a Priority Pass Select lounge membership and, this is important, you can add FOUR authorized users FOR FREE who can also have their own Priority Pass Select airline lounge membership. You can transfer your Capital One points to up to 18 Transfer Partners. No foreign transaction fees. Free Hertz President's Circle rental car top elite status. Cell phone protection and PRIMARY rental car coverage. Awesome seats at baseball stadiums for just 5k points each. And lots more. Available with my Credit Card Links, thank you for your support!
Get 75K Miles, Lounge Access & More with the Capital One Venture X Card
Other worthy credit card deals going on currently:
REFERRAL LINK: Chase Ink Business Preferred/Ink Cash/Ink Unlimited/Ink Premier
Remember, you are NOT allowed to ever carry a credit card balance if you ever get a credit card here!
Let me leave you with this: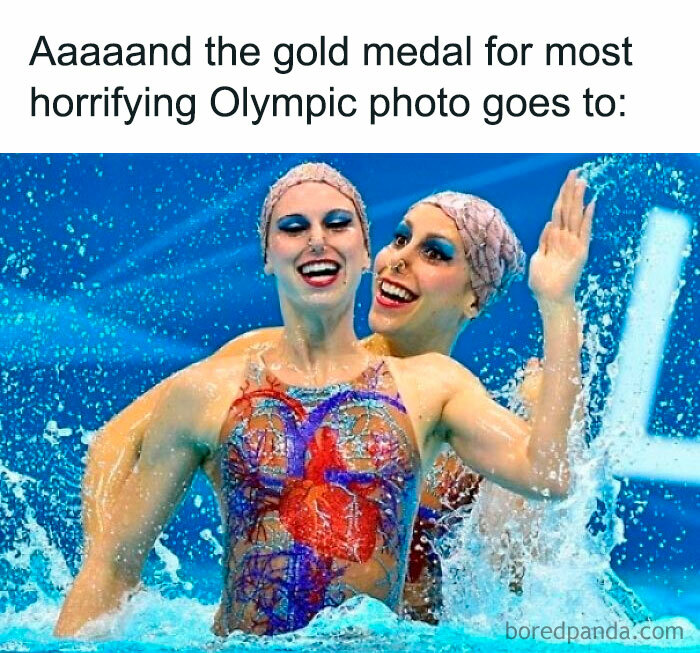 Some of the links are behind a paywall. You can try to read them using Archive.is.
Thank you for reading my blog. If you enjoy it please pass it on to a family member or friend. Or Buy Me a Coffee, thank you!
TBB
travelbloggerbuzz@gmail.com
You can join 564 email subscribers to receive each blog post by entering your email address below and then clicking on Subscribe:
Opinions expressed here are author's alone, not those of any bank, credit card issuer, hotel, airline, or other entity. This content has not been reviewed, approved or otherwise endorsed by any of the entities included within the post.