We check out the best European LGBT festivals, the top 25 credit cards, we mourn another Deal killing, we blame it on them bloggers naturally and more!
TBB Blog Mission: To Entertain. Educate. Inspire. In That Order!
This site is

ad free

! You can support it by applying for CREDIT CARDS, consider doing your shopping with our AMAZON AFFILIATE LINK and clicking/forwarding any of our REFERRAL LINKS.

The Top 25 Credit Cards via Mile Nerd. You got questions? Ask in the comments or email me. If you can get the ones you want with the best offer in my site, our starving intern thanks you in advance!
Some good ideas what to do with your IHG Rewards Priceless Surprises points.
The Citigold funding with a credit card deal is dead. I guess it finally got on the radar of a bank exec after seeing a blog post somewhere. #disgusted  In addition, the bank has been on a tear shutting down accounts . This hobby is under attack and retreat! Thanks bloggers!
15 Beautiful Beaches. Another AFAR list, I always find something here I did not know. Which one would you like to have sex in?
The 8 Best European LGBT Festivals in 2016.
Armchair Quarterbacking the Super Bowl Commercials. Nailed it. I want to behead the PuppyMonkeyBaby!
The Life of Kim Jong Un. Whenever I see his name, I think Doritos. And PuppyMonkeyBaby!
The Weirdest Laws in Every US State: What the hell???? In Michigan: It is illegal for women to cut their own hair without their husband's permission. In Ohio: It is illegal to get a fish drunk—->which you always wanted to do, just admit it. Shaking my head to oblivion!
More drones! How about this new sport: Droneboarding! Make it faster, faster, faster!
Corrections and Bear Markets. What does Vanguard think? Stop freaking out, this is par for the course! Take your mind off the carnage by using our links hehe.
Frequent Miler added another staff member to a new feature titled Extreme Stacking. Think couponing for miles, you know, Kohl's and stuff like that. Interesting. Is anyone mileage running these days? Ok, don't answer that because it may bring out the free burrito bowl I had, thanks Chipotle!
I added blog #218 to my Feedly blog list. I may need…intervention. col=cryoutloud
I am still pissed off about the Citigold cc funding kill. Points With a Crew blogged on January 17th about doing a $39k funding cc funding. Probably he would have a post bitching about how the deal is dead. Yes many have posted about it and yes it has been out there. But still, do we really need to show everyone numbers like this?
Million Mile Secrets wrote about the Citigold cc funding deal on January 26. And February 9th it's all dead. Coincidence? You make the call.
This whole scene is kind of depressingly boring lately. Speaking of boring…see gif below #sigh
Bloggers' interests are fundamentally different to the interests of miles/points hobbyists. They want clicks!
I do too even with NO ADS and Amazon bringing 90 cents yesterday #woohoo. Do I go the donation route? Or once a week? Or kill it? I have no idea, I keep going until I get a jolting answer or…intervention. Note: This is not whining, it's just TBBing lol. Note to future interns: You bust your behind for TBB, you will have a glowing recommendation and stock tips for life 🙂
TBBBreakingNews is on fire serving you stuff as soon as it hits the blogs.
I am out of pics to share so how about a pic from a university in Athens, Greece. Not joking!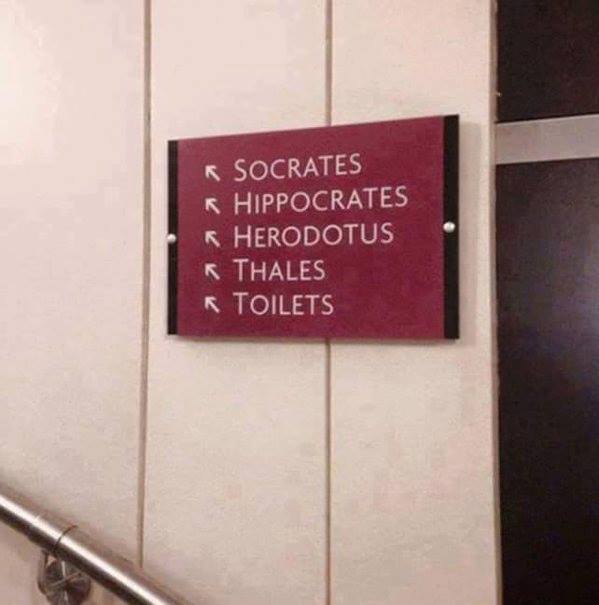 One more. I leave you with this…
Please help bloggers you appreciate & make a positive difference in your life by spreading the word about their blogs, emailing and commenting and using their few $ links, thank you!
TBB
travelbloggerbuzz@gmail.com
Follow TBB on Twitter @FlyerTalkerinA2
You can subscribe to TBB below, winners only!