Well, it was quite a morning! It all started by this tweet by One Mile at a Time:
American to impose fuel surcharges for all international AAdvantage awards(!!!): I wish this were an April Foo… bit.ly/16OTOKI
Well, Ben has quite a quirky sense of humor so at first I thought it was a joke…but the tweets kept coming and pretty soon it was a full scale anti AA orgy on twitter! You just can not believe how bad I felt being caught with over 1 million AA miles in our five accounts (yes I handle my brother's AA account too). Complete humiliation! I felt like flogging myself to eternity. I posted deranged tweets like these (why are you not following me on Twitter?)
My comments in brackets  [ ]
MY TWEETS:
@PointsToPointB can I move in w/ my bro in Sao Paulo & book awards starting in US & avoid being raped? Or applies for trips ex-Brazil? [in denial, looking for a loophole]

@PointsToPointB ok I am just going to shoot myself now then, have over 1 million aa miles. Too busy to book, freaking blog #theendishere [ lowest of the low, suicidal tendencies, AA rage taking over (not as as bad as DL rage mind you, how can I be so stupid!!!!]
@PointsToPointB This is the easiest way to implement rev based system.DL is doing it w/ 3 tiers. I am so depressed. Travel is free NOT!  [of course I will blame Delta, they always start it]

@awsolar Next one justifying SPG card to transfer to AA, I swear, I will burn in my blog so badly he/she will quit blogging:-)  [warning bloggers not to set me off tonight!]

@PointsToPointB This is why I don't want the merger to happen.But it's all irrelevant. Situation on ground is changed. We are sitting ducks  [trying to console myself and rationalize it all. About to accept bleak fate]

@PointsToPointB The AA elite promo was no accident/mistake. Confirmed now  [conspiracy tendencies and instincts take over. This hobby can drive you insane. Proof? Read these tweets!]

@PointsToPointB Is it all aa awards or just international? Desperately looking for a way out:-)  [We always look for a loophole…always lol]
@PointsToPointB I need to book my trip to Maui asap for next year then. Any tips on 4 award seats appreciated:-)  [always looking for free advice. Can't help it]

RT @haontran: The only positive I can find out of the devAAl is that I have an excuse to burn miles for domestic travel now.  [You know, there are so many places in the US I would like to see. Alaska too!]

@Romsdeals Not yet. Just wasted 1/2 hr on phone w/ AA. No availability to HKG or Maui w/ my miles. This is beyond atrocious, so DL like.  [I kid you not, the nice AA phone operator sounded like Delta "no availability in F for this month" Had nightmarish flashbacks"]

No fuel surcharge was showing up for AA awards on Cathay Pacific a few minutes ago, fyi  [always giving back, trying to be helpful. I don't rant all the time!]

I think I should interview Chris Elliott who does not sound as crazy as everyone thought #justsaying  [Ok, scratch that, it was a mistake. I was not well by this time]
Looking to burn AA miles on F on Cathay Pacific in HKG and/or BKK to get massage. Gone for a week or so. Need help in finding space, anyone?  [Still trying to find some free help!]

@foofiter Been playing with BA and Quantas websites for 2 hrs., not good at this thing. Calling confirmed no workable dates  [Calling the experts, they say "you know our rates", ouch]

@foofiter @Romsdeals Found space over Thanksgiving,not willing to bolt from family though  [Briefly thought about it "bump chances look excellent" but, come on, I am not so cruel!]

@foofiter I don't like paying fuel surcharges or any fees.I want to fly for free:-) Trying to squeeze some free advice, help a brother out:)  [I am always very honest, TBB does not do BS!]
@dwhotz Been doing that for two hours. Run out of patience. always sucked in burning until I got totally burned like today:-)   [It is true. I excel in earning and suck in burning]

Fuel surcharges should be declared ILLEGAL…Period! It's just a money grab from customers  [Yes, yes. Take that AA, revenge mode now!]

Exhale! RT @OneMileataTime: And it appears it was all one big mistake.Here's an official statement from @AmericanAir: boardingarea.com/onemileatatime…[Suddenly, just like that, bang…Read it three times. Confirmed it with others. We won, we won!]
@OneMileataTime Dude, I want to kick your ass so bad right now. Just kidding. I need to keep exhaling now. Next time they will give notice:)   [ I was not kidding actually…Still felt great. Not as good as the Fairmont Lifetime Platinum deal but still…]

RT @RKouba: Was adding fuel surcharges to AA award tickets a mistake as claimed by AA or did they backdown due to the huge backlash? [I think it was a test for the rollout of the new AA-US loyalty program so BUUUUUUUUUUUUUUUUUUUUUUUUUUUUUUUUUUUURN!]

I am on hold with the Consumer Protection Bureau. Should I still speak to them? I think I should:-)  [I think this tweet did it. You should all thank me. And buy a banner ad on my site!]

I sure would like to see the AA memo then. #memogate [Until this memo is produced and the person who wrote it fesses up, please don't tell me it was an innocent mistake. It was as innocent as the AA Elite status challenge showing up on…Linkedin!]
@kziel @PointsToPointB I respectfully disagree. Spent too long to find award seats. And fuel surcharges have nothing to do w/ fuel. Enough!  [I still agree with myself that Fuel Surcharges are illegal and confiscatory]
@AmericanAir You guys in twitter are great.Sorry for going beserk on u, we are emotional w/ our miles:-) I still would love to see that memo  [I felt sorry for the great folks in the AA Twitter team. Oh, they still did not send me the memo lol]

@kziel @helixcardinal @PointsToPointB Resort fees, fuel surcharges should be illegal. Weed should be legal. We disagree, its ok.  [Legalize weed, abolish Fuel Surcharges. ALL TOGETHER NOW!]

To portray what happened here, here are three pics that clearly explain: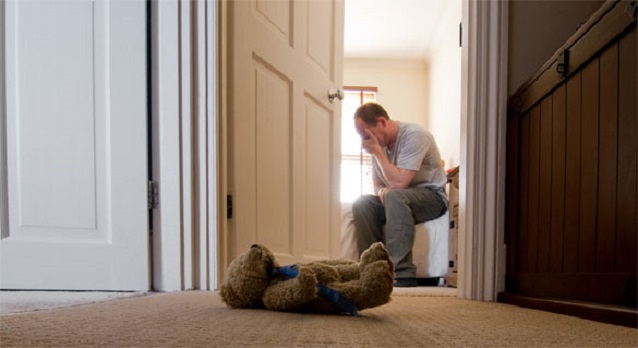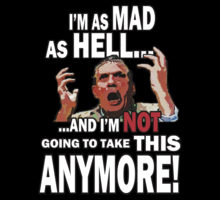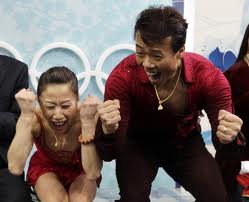 For additional reads on this exciting subject you can read the following:
Travel Summary – My Thoughts on the American Airlines Devaluation Fiasco  [I agree with most points!]
View from the Wing – Here's Why Today's American AAdvantage Fuel Surcharge Award Glitch Shouldn't Scare You  [not buying it, Gary has been so soft towards AA lately]
One Mile at a Time – Some more thoughts about potential fuel surcharges on American AAdvantage Award Tickets  [pondering why this is happening] and then Salvation with "Official Statement from American regarding the fuel surcharges on award tickets"
The Points Guy – The American Airlines Award Surcharges Mistake Is A Good Reminder Why Transferable Points Are Best – Finds a way to sell more credit cards…Shaking my head. Talk about aggressive marketing, makes FTG (the blog) appear so mild in comparison!
There were many other epic tweets about the subject but I need to wrap this up so I can get on to the Buzz blog post next! I feature my own tweets because, let's face it, I think they are entertaining. Or at least I think so. If not tell me my tweets suck in the comments. Heck, tell me I suck in the comments too. I just want you to feel better after you express yourself and "let it all out of your system"…my therapist says that to me all the time. I want her job, I can say "Tell me about this and that" and then send an invoice!