We get to yet another article about that now infamous Rolling Stone article, we worship the all mighty Chase Sapphire Preferred card, check out great cheat sheets on Fuel Surcharges and United Airlines, get a list of all 3rd Party Amex Cards, watch US Thunderbirds fly over Niagara, marvel at the magnificent Greek Islands, scream at potholes, and go WTF with Moldova and more!
TBB Blog Mission: To Entertain. Educate. Inspire. In That Order!
You can support TBB by shopping with our AMAZON AFFILIATE LINK or click on the Amazon Banner on the right side, thank YOU!
Well, since we have been following the mind-numbing media free for all of The Hobby lately, here is another take on FREE travel and the Rolling Stone article appearing at the Huffington Post: "Another False Rolling Stone Magazine". I think the allegations "I don't stand for free travel" blah blah blah are a bunch of weak BS. If not, nobody would get hooked on this and the media pumping it as, well, FREE travel. The damage to this little weird hobby can not be measured, it is vast and the consequences severe!
Come to think of it, Personal Finance Digest has some thoughts on that amazing superb old credit card: Chase Sapphire Preferred Card. It's a new landscape folks…We love it when readers fight back against the 36 plastic affiliate links in a single post blog world and help out the smaller blogs who feel dirty even mentioning their own crappy creditcard dot bomb link/banner #hint
I have had a few readers apply with my links for a credit card who let me know about it. But no credit has appeared. What can blog readers do to ensure the credit goes to the blogger intended for? We have learned that some cookies may exist if readers have applied at a different blog that may still be valid for crediting up to a certain point…It is confusing as hell and I just have this conspirational tendency to think I am getting screwed. And I have the proof now, what to do?
If you have any advice on this, please let me know. Oh, Matt of Saverocity let me know on Twitter that Credit Karma is shutting down the affiliate side of their business, hmmm….
Fuel Surcharge Award Cheat Sheet. A great reference chart at MileCards.
An even more thorough list of all the Third Party American Express Credit Cards by Doctor of Credit.
Another great Cheat Sheet, this one for United MileagePlus: Airlines, Fees, Alternatives and More. This is great stuff by MileCards. The site sells credit cards but has really good content. Wow, what a concept!
The World's Poorest Countries by Gunnar Garfors.
US Thunderbirds flying over Niagara Falls. These pictures are mesmerizing!

9 Greek Islands you 've never heard of.
Cities with most potholed roads in the US, charted.
Greece is a clusterphuck, sure! But then there is Moldova, talk about THAT financial crisis, wow!
How much money do you need to save per day or per month build #1,000,000 by age 65.
The 99 rules all men should live by. I don't agree with all of them but sure makes for an interesting read.
And I leave you with a question I frequently ponder…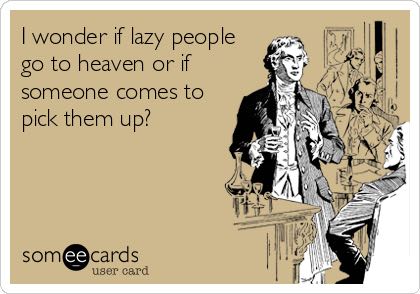 TBB
travelbloggerbuzz@gmail.com
Join over 3,737 TBB followers on Twitter @ FlyerTalkerinA2 and add TBB on Google+