We go on another wild run and bitch about Feedly, learn about joining Blog Networks, how to double dip with Sears, two new terms like PM and CP, visit Thailand, Saigon and the World Cup 2014 in Brazil. We end with some jokes, gym etiquette, and we go undercover to bring you the Blog Frontline Report!
TBB Blog Mission: To Entertain. Educate. Inspire. In That Order
You can support TBB by clicking/forwarding any of our Referral Links and starting your online shopping at our Amazon affiliate link . Or click on the Amazon Banner on the right, thank YOU!
FEEDLY SITUATION
As most of you probably know, Feedly is the service I use to keep up with 500 plus blogs. And you probably heard that it has been under a severe wave of Denial of Service attacks or something technical like that. Therefore, the service was down all day Wednesday, unstable for most of Thursday and just started working properly later in the day on Thursday. TBB staff is VERY behind. We are working our way forward and we intend to catch up at some point. I am so dependent on Feedly that is ridiculous. It was a weird feeling not going through blogs the whole day. I must admit it was a bit liberating and so hard at the same time. At least I could escape to entertain ourselves in the TBB comments yesterday where even seniors go to enjoy their retirement!
Tahsir, the Bengali Miles Guru, wrote "New Power Couple: Manufactured Spend & Revenue Based Programs" at Hack My Trip. Very good summary of where this hobby stands, much wiser beyond his years. And thank you for not clobbering your readers with a credit card machine gun. Then again, this is why this blog is in the TBB Approved Blogs we Like list!
A very interesting piece by Pointchaser "Things to Consider Before Joining a Blogging Network". I find it interesting Upgrd was mentioned but not Saverocity. Anyways, this may help some readers who may be blogging and/or thinking about this specific issue. Fits the educational part of the TBB mission. The owner of the blog, for those who don't know, is the editor at Frugal Travel Guy. I save the beatings for that blog in the section at the end as usual 🙂
Big Habitat discovered "Deal Alert: Sears 9x Points Per Dollar through Southwest Portal Double Dip for 18x". Looks like a deal to me. Even me, allergic to shopping, took notice. Cartera runs it, beware of this company!
The Two Types of Award Points. By the Wandering Aramean. We are finally hitting some new terminology that now makes so much sense: PM=Program Miles (from flying) and CM=Commercial Miles (Banks.etc). No Chase Ink Bold links to be ambushed with here, come in lol.
Finally made it to Walmart again as I am trying to just take care of wife's new Ink Bold. Ran into friend and blog reader at the Customer Service. It's a disease 🙂
Beautiful Thailand in Pictures. By Bored Daddy.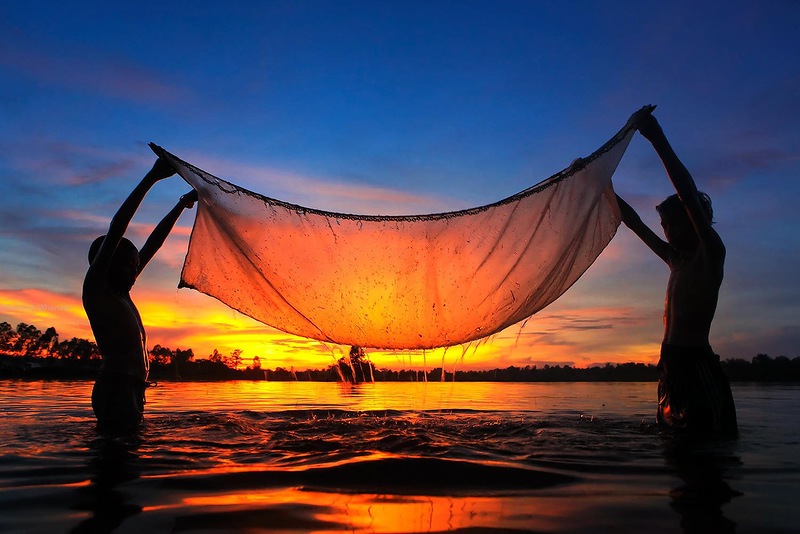 Why I Love Saigon. By Legal Nomads. Let's just say this is a quality travel blog post. So glad we did not get a ridiculously cheerful "And you can travel there too!"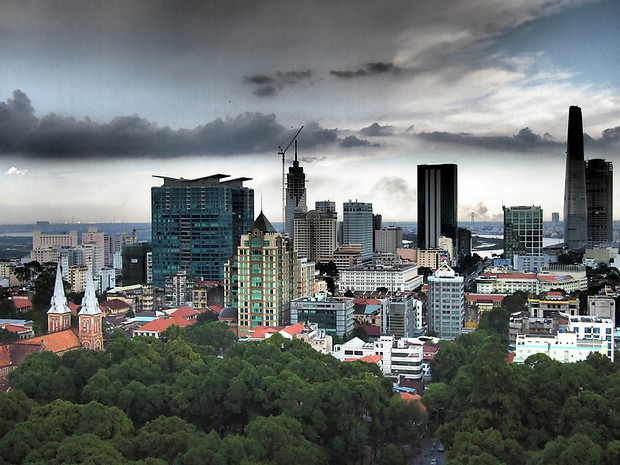 The Gym-Goer's Etiquette Guide. Fantastic!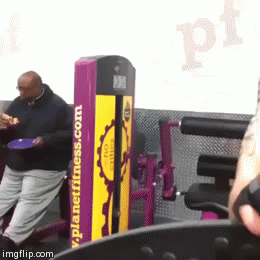 Adventure, Discomfort and the Richness That Comes with Struggle. At Twisted Sifter. Wow, what an inspirational video this is!
Random Financial Advice Generator. Hilarious!
Incredibly powerful commercial featuring Neymar that captures the essence of soccer so vividly, Wow!
16 most profound jokes. Here is one to LOL:
A masochist asks a sadist, "Please hurt me."
"No," replies the sadist. —Arnon Mishkin
TBB FRONTLINE REPORT
Not sure I can keep up this section, especially with World cup soccer games every day now!
Frugal Travel Guy – Revenue Based Frequent Flyer Miles: Who Cares?    [Look at me, I am a travel hacker, I make all this money and fly for free and you can do it too because your credit is my most important asset. I sign off now, the rest of the crew will bombard you with credit card hard sells and I will likely join in with them starting with my next posts…as usual]
Million Mile Secrets – Today Only: Save on Universal Studios Hollywood Tickets   [Just wanted to drop you six of my regular credit card app links because some of you are so bright that you will click on them…this "deal" was just an excuse for just that, thanks!]
Million Mile Secrets – How Your Travel Plans Will Be Affected by the Changes at United Airlines   [ An unnecessarily long winded analysis, you have read better ones elsewhere. And it has become a habit…I try to guess how many affiliate credit card links these mega pumping blogs will insert. The answer in this one: 13. But what made me laugh was this comment by one of the blog's readers named "Robert": "This post is a perfect example of why Daraius has the best miles and points blog. Instead of reading complaints and moaning over this change (as I've already read elsewhere), Daraius has showed there can be a few positives to be found here. The positivity and upbeat nature of this blog is what keeps me coming back every day. Thanks Daraius!"  WTF! It won't be long before he gets it! 9 comments, all ignored, perhaps too busy preparing for more posts and massaging the credit card links? I am not angry. I am just observing the reality of the blogs on the ground level so readers are better informed of what is really going on.
Delta Points – All of them   [If you are not going to get someone to look over your posts to correct obvious grammar mistakes, at least look for misspelled words. You readers will certainly appreciate it! You are welcome! The logo was changed to add Rene's in front of Delta Points. Someone in Flyert Talk said a close friend told him the change was done by Delta. Rene says Delta had nothing to do with it. See relevant Flyertalk thread. I am just reporting here guys. And Oliver, come on man, you are becoming like a serial moderator closer lately 🙂 ]
One Mile at a Time – Why Chase Sapphire Preferred Is Best Credit Card For Airfare  [Pre 2014, you only saw a few credit card pump posts here. This year they are so common. Here we go and do a sell job on the Chase Sapphire credit card. It has, please sit down, a "baggage delay benefit", WOW! I can't help but wonder if the site still had Amex affiliate links would that amex card that earns 3x points may have been the winner? Let me drink to that and go on, it is crazy catching up!]
Million Mile Secrets – Do Southwest Dining Program Points Count Towards the Companion Pass?  [ For the millionth time. No comments at all. Maybe they suspect whats' going on?]
View from the Wing  – Here's the New Game Plan for Non-Elite Flyers That Travel on United  [ Great article. From the old days. If we can keep this up maybe we can get out out of the Ignore list. But doubt it as I am sure, you know, we know what's coming….Yep, did not miss the opportunity to shower the post about ditching the airline card with six affiliate credit card links. Sad ]
Just Another Points Traveler – It Just Got 25% Cheaper to Book an Ultimate Rewards Award to Hawaii + Other Sweet Spots  [ If this isn't proof that diapers are expensive I don't know what is. A new mommy finding a reason to pump some Chase links. Come on, be an original. Post a pic of your super cute baby, tell us he poops like a machine, need some help, click my links 🙂  And save all the time to tell us about the Singapore Airlines being added to Chase Ultimate Rewards!]
Mommy Points – Don't Miss Out on This Quarter's 5x Earnings  [I suggest you do this weekly…oh wait]
Noob Traveler – Noob Q&A's: "Do Arrival Miles Expire, Can I Transfer My Ultimate Rewards Points, Am I Eligible for the 30k SPG Offer?"   [ Amazing how 3 different questions are conveniently asked to serve the readers more credit card links. ]
Deals We Like – Utilizing Hilton's 5th Night Free Redemption Option  [ An incredible feast of credit card pumping ensued ]
Extra Pack of Peanuts – How I Got $5 Flights to Rio for the World Cup  [ Words do not begin to describe …" So how did I score 2 direct flight plane tickets from New York to Rio for $2.50 each? By following a system that is simple but unknown to most of the general public."  Apparently , the secret is, please sit down, to earn miles without flying by getting credit cards. Flog me please!
One Mile at a Time – Limited Time Credit Card Offers To Consider  [ They 're always limited. Dropped another eight. It did not used to be this way. ]
One Mile at a Time – Coming Soon: The New One Mile at a Time  [Is it me or is the new look very similar to The Points Guy? Too bad the content is starting to resemble it too!]
The Points Guy – Daily Getaway June 12: Avis Deals   [ You can save 10% if you buy with an Amex card, here are my links. If your fingers are cramping, you can still click on my links]
Million Mile Secrets – You Can Now Only Get Starwood Gold Status With the Starwood Business Card   [Well, completely wrong. You can still get SPG Gold by spending $30k per year in either Personal or Business SPG Amex card. Error correction posted on top. Bet you bet there was no mistake in presenting all the Amex credit card links. What a waste….Nope, as long as some readers got the cards. Remember, dear readers, what the esteemed TBB troll said "It's all about conversions"!]
Million Mile Secrets -Today Only: Save on Avis Car Rentals   [ See previous entry from The Points Guy for the same "deal".]
Delta Points – To DING or not to DING?  [Dong]
Doctor of Credit – Added a staff writer. Pays $50 for contributing a post. Hey, that is double what the Frugal Travel Guy pays for reader "challenges"!
WORLD CUP 2014
Brazil 3 – Croatia 1: Brazil came in very tight. Croats took advantage by scoring first. Neymar tied it in a brilliant (and kind of lucky) goal. And then the decision that marked the game: The Japanese referee totally fell for a dive by a Brazilian in the box and Neymar made it 2-1. And it was pretty much over after that. Good start for the home team. Croats will fight hard in the next two games.
I am having fun in my personal Facebook page chatting with some other soccer fanatics. From now on, it is at least 3 games a day. It is like  heaven!
As of Thursday night at 2.230 am, I am caught up!
I was going to pimp my personal and business SPG Amex and my Chase Freedom cards for 5k of points each per referral. I forgot. If you are in the market for one please contact me.
Weighed myself, new weight loss record, down 23 lbs. And did a personal best (after age 35) in a 1 mile run: 7.34 mins. High five?
And I leave you with this disturbing image…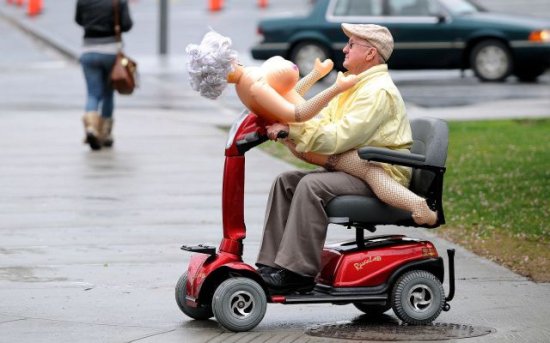 Check out my updated blog lists: Blogs I Love, Blogs I Like, Blogs I Ignore
Thank you for reading and supporting my blog!
Please pass my blog link to your friends and family if you think they will enjoy it too.
TBB
travelbloggerbuzz@gmail.com
Join over 2,819 TBB followers on Twitter @ FlyerTalkerinA2 and add TBB on Google+