We say the final word on Redbird, do an analysis of the Marriott Rewards Cash & Points option, say bye bye to Amazon Destinations, drive up and down the California coastline, learn some basic car rental tricks, visit Paris and Yucatan and enjoy some magnificent Lorenzo Quinn sculptures and so much more awesome stuff you find nowhere but right here baby!
TBB Blog Mission: To Entertain. Educate. Inspire. In That Order!
You can support TBB by applying for CREDIT CARDS, please consider doing your shopping with our AMAZON AFFILIATE LINK and clicking/forwarding any of our REFERRAL LINKS. Or click on the Amazon Banner on the right side, thank YOU!
Doctor of Credit signs off on the death of Redbird and outlines your available options.
To ALL bloggers: This will be the LAST Redbird aftermath related post, enough! By telegraphing and showing in excruciating detail what to do from here on you are just preparing the next MS grave site. The Hobby belongs underground, enough sacrificing for clicks! There, I feel better! #hopeless
The new United website sucks. Tip: Use Chrome Incognito and surf on over to ual.com (NOT united.com) and the old site should load (HT: MilesToMemories)
Loyalty Traveler analyzes the Marriott Rewards new Cash + Points option and does a reward analysis.
Traveling alone with a minor? You may want to have a consent form with you to avoid potential hassles per The Deal Mommy.
Amazon had a hotel booking business named Amazon Destinations, did you know that? I sure didn't. Obviously, not many others did either so it was shut down.
Hiking the California Coastline. By AFAR.
Watch out for these 10 car rental tricks. Good general USA Today post for newbies!
Paris Day & Night. A truly super aweome Vimeo video!
A trip into the Tropical Underworld of Yucatan
The Amazing Sculptures of Lorenzo Quinn  He is the son of Anthony Quinn by the way.
14 incredible gyms to work out at in your lifetime
I decided to burn the IHG Rewards Free Night cert at the Intercontinental NYC Times Square before it expired. I used the Live Chat feature to book it as it was not showing up online. Saved me a phone call, listening to dreadful music and chatting with a (usually clueless) rep #winning. Thanks for answering my questions on Twitter on this. Cert must be used but you do not have to stay by cert expiration date. BUT after the cert expires the date of the stay can NOT be changed so beware.
And I leave you with this…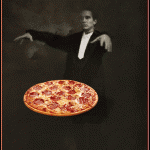 Thank you for making TBB a part of your life, I am honored! Help bloggers you appreciate & make a positive difference in your life by spreading the word about their blogs, emailing and commenting and using their few $ links.
TBB
travelbloggerbuzz@gmail.com
Follow me on Twitter @ FlyerTalkerinA2 and add TBB on Google+