Another TBB post featuring the most eclectic links around the web such as flying to Greece, the Ukraine war, our emotions in investing, long Covid, we sail around the world, stop in Saudi Arabia and Iran, learn tricks using Google Flights, educate you on how to be a better investor, how we can be ready for the next pandemic, praise Zelensky and the Ukrainians fighting for their country, marvel at the speed of geopolitical changes from Putin's reckless gamble, stunning underwater photography, learn how to survive falling from a plane, an incredible story of some kids stranded after the 1917 Soviet revolution, how a book is made, the not stunning expected sinking of Marriott Bonvoy, Qatar Airways switches loyalty program to Avios and more!
TBB Blog Mission: To Educate. Entertain. Inspire. In That Order!
Support TBB by applying for CREDIT CARDS or visiting our

LINKS

or Donate

You like my blog? Send a link to someone please!
TRAVEL
Some really good tips on using Google Flights.
If Greece had no tourism…oh, that is a frightening thought indeed! Meanwhile…Flying to Greece? Here are the Non-Stop Flights from the US to Greece [2022 Edition].
Ever heard of Joshua Slocum? Well, now you have. He was the first person to sail around the world alone. It is an amazing story of a man just obsessed with the sea.
This is the Tabiat bridge in Tehran. Yes, it does look like this for real. I had pizza in a shop there back in 2016, it looked like…Pizza Hut!
An art exhibition. In the desert? But in, checks notes, Saudi Arabia? Mirage or oasis? That's the theme of this year's Desert X AlUla.
PERSONAL FINANCE
Excellent personal finance post: Mood Follows Action.
…it'd be wrong to think their peace of mind would come from managing their emotions. Rather, it comes from concrete steps – building emergency savings, increasing income, establishing a debt repayment plan, risk diversification – that address the root cause. As the report also shows, those who knew how to address their financial problems – that is, those with a higher level of financial literacy – experienced significantly less anxiety when thinking or talking about their personal finances.
And take these actions:
Give to feel joyful
Pay down debt to feel emboldened
Save money to feel secure
Invest to feel hopeful and free
Spend money on experiences to feel satisfied with life
I have been doing this investing thing for a long time. It still amazes me how fast the prevailing mood can change. And how investors still feel they can predict what will happen the next day after a big event (such as Putin's ordered invasion of Ukraine). And how risk management goes out the window when everything is going up and then suddenly becomes hugely important when shit hits the fan…And, also amazingly, some are still trying to time the market. Anyway, here is another excellent post: Await the All-Clear?
Where does this leave investors today? As in 2008 and 2020, no one can say whether the market will continue to deteriorate or when it will recover. But as the statistics show—and as the historical examples confirm—it's best to stay invested through thick and thin. Investors who wait for an all-clear signal may be disappointed. [STOP looking at your portfolio so often, doing this can mess with your brain! And having a good amount of cash stashed away in a cash emergency fund not earning much does wonders in…staying invested!]

Also: You Cannot Control the Uncontrollable.
One of the biggest problems investors face…is the illusion of control. We think we can predict or in some way influence situations that are completely out of our hands. Why do we do it? Because that's the way our brains are wired. We crave certainty. We want to be authors of our own destiny. And we shrink from the notion that, to a large extent, our lives are governed by luck — both good and bad — and simple random chance. Everything seems so obvious with the benefit of hindsight. But history happens in real time, and nobody knows — not even the generals or political leaders directly involved — how events will unfold from one day to the next.
Any "losses" you may have incurred in recent days and weeks are only losses on paper; by selling out of equities you're simply turning them into actual losses. And certainly ignore the snake oil sellers who try to capitalise on fear at times like these to sell you expensive, actively managed investments which almost certainly won't protect you from any further downturn. The vast majority of investors, and certainly those with a proper financial plan in place, should do precisely nothing. So stop checking the latest market data. Switch off all that breathless commentary in the media. Distract yourself. Read a book. Get some fresh air. As William Bernstein says, "the sooner you turn off CNBC, get out into the bright sunshine, and take a walk, the sooner you'll feel better about your investments."
UKRAINE WAR
Adding this new section because it is the biggest geopolitical event in Europe in decades. Beware of the fog of war, there is a huge amount of misinformation online. Wars are inherently unpredictable and we don't know where we will end up. But some things are starting to come clear: The Ukrainians are putting a much stronger expected resistance than anticipated, the international response has been almost universally pro Ukrainian just short of sending troops, neophyte politician comedian Zelensky is looking like a much better leader than everyone had even dreamed of (even himself), the morale on the ground (so far) among the Ukrainian armed forces and citizens remains very high, the sanctions this time have real teeth with even the Germans aboard now and…we all hope this madness stops soon. Will Putin escalate while his citizens are ruined on bank runs? Is the nuclear escalation a desperate move? Will the negotiations bear any fruit? We don't know. Pray for the Ukrainian people for defending their country! Looks like power got in Putin's head who amazingly accomplished in five days what the Europeans were trying to do for decades, unite them! It is unreal what is taking place right in front of our eyes…
Follow developments from BBC HERE.
You know where I stand. I think this was A Reckless Gamble by Putin and this article agrees with me. 🙂
One of the main reasons why wars can turn out badly, even when they have been launched with confidence, is underestimation of the enemy. The sort of optimism bias that leads to predictions of early victory depends on assumptions of a decadent and witless opponent, ready to capitulate at the first whiff of danger. Putin's unhinged rant of a speech on Monday and his subsequent statements along with those from his courtiers have helped us understand not only his preferred rationale for war but also why he thinks he can win. If it is the case, as Putin has consistently claimed, that Ukraine is a non-state, an artificial creation, with a government that is illegitimate and controlled by Nazis, then it would not be surprising if he also supposed that ordinary Ukrainians would not fight hard for such an entity. They might even, as the Russian Ambassador to the UN suggested, greet the incoming Russian forces as liberators. [You know, when you surround yourself with sycophant yes men for so long…this can happen!]
Sometimes we elect non politicians and immediately regret it. Sometimes we do and…they blossom to become legends as this guy appears to be: The exemplary resilience of Volodymyr Zelensky.
Ukrainians are showing Vladimir Putin, and the world, what nationhood should mean

Zelensky has at once crafted a narrative and channeled one emerging organically from his people: one of defiance, resilience and survival. The stories that nations tell themselves and others can be the last thing to die. There is no scenario, however grim, in which those now being written in the shelled and traumatized streets of Ukraine will go forgotten. Sunflowers will grow, somewhere. Bright yellow sunflowers against a deep blue sky.

COVID-19
Infections continue to go down, hooray! And we are going to see less masks…actually, look around, it is happening!
Meanwhile, do not forget: How Long Covid Exhausts the Body.
We have a long way to be one: The Seven Habits of COVID-Resilient Nations. South Korea has repeatedly suppressed the spread of the virus and kept deaths to relatively low levels. For the record, 8,058 deaths in South Korea. TOTAL to date!
1. Learn from past shocks to prepare for the next crisis.
2. Channel scientific and other expert advice into policy and strategy.
3. Follow the data in real time.
4. Communicate clearly and transparently with the public.
5. Cultivate public trust in government and fellow citizens.
6. Design centralized systems sensitive to local concerns.
7. Recognize that no country can cope with shock entirely on its own.
ODDZ & ENDZ
If this happens to you and you survive, email me a simple thanks ok? 🙂 Taking a Fall: The 120-MPH, 35,000 Feet, 3-Minutes-To-Impact Survival Guide. You're six miles up, alone and falling without a parachute. Though the odds are long, a small number of people have found themselves in similar situations—and lived to tell the tale. And….good luck!

Fascinating! How a Book Is Made. These huge machines look so…old.
I had never heard of this story! Eight Hundred Lost Children and a Voyage Around the World.
In 1918 a group of American men and women from the American Red Cross wound up in Siberia where they encountered 782 Russian summer campers and their teachers. The schoolchildren were from Saint Petersburg, and had been away at summer camp when a violent war broke out. They fled the fighting by heading east to Siberia, further from home. Over the next two years, the team of Red Cross men and women traveled with these 782 children across the globe with the help of Japan, Great Britain, France, Panama, the United States, Finland, and Russia, all working together to see the children finally return home. As talk of a new war between Russia and the West looms, perhaps it's stories like this one that need retelling…
Amazing photography: Winners of the 2022 Underwater Photographer of the Year Contest.
MILES & POINTS
HOT CREDIT CARD OFFERS: 100k Capital One Venture X Rewards, 75k CHASE Ink Cash, 75k CHASE Ink Unlimited, 100k CHASE Ink Business Preferred, 60k CHASE Sapphire Preferred, 50k CHASE Sapphire Reserve, 60k CITI Premier, 20k CHASE Freedom Flex. up to 30k CHASE Freedom Unlimited, 50k CHASE United Explorer, 60k BANK OF AMERICA Alaska Airlines Business, 20k CITI Custom Cash, and many more, including many AmericanExpress cards, including Delta, Marriott and Hilton cards! Please check out my Affiliate links. Terms apply to American Express benefits and offers. Visit americanexpress.com to learn more.

If you do not see a credit card with my affiliate links, perhaps I could refer you? Contact me!
This section is about my hobby addiction of collecting frequent flyer miles and hotel points since the early 1990's! Feel free to skip this section and parts of the next one if this is not for you.
Newbies: Never do what you are not comfortable doing. Bloggers will go out of their way to talk up this hobby while expertly sell you their affiliate credit cards every chance they can. You do not need to carry 29 credit cards in your wallet like some "expert" salesmen are telling you frequently only for the opportunity to unleash their affiliate credit cards link on you trying to impress you that you too can travel "for free" in luxury like them. It is all a con job! Just do what you can and avoid the FOMO! You don't need to go to the Maldives like them ok?
As I said before numerous times, this "hobby" (which is a multi million dollar business for some while some of us do not make minimum wage, cough) is on a structural downturn that took a breather during Covid. Now, the hits keep on coming: Marriott Bonvoy launches dynamic reward pricing on 29th March – some hotels to hit 130,000 points. I guess the blood bath is slowed in 2022 only to proceed in full mode starting in 2023. If you see a blogger screaming how amazing a Marriott credit card is going forward you can pretty much tell that A) have no idea what they are talking about, B) they are trying to sell you Marriott credit cards to make money off you or C) A and B. The right answer is of course C. I told Marriott a long time to go phuck themselves. I guess they are not inviting to their next "loyalty" sales meeting, not sad!
NEVER read blogger predictions, they are a complete waste of your time. For the record, no blogger predicted this of course: BIG NEWS: Qatar Airways to adopt Avios, drop Qmiles!
BLOG BUZZ
We are now entering BLOG BUZZ, a section for advanced hobbyists and veterans of this fast imploding hobby and also a section where I go on and on about some stuff that happens in my life because it helps me feel better about myself.
Bloggers can not stop killing sweetspots/loopholes: What Still Works For Amex Airline Incidental Credits In 2022? Having said that, I changed my Amex Aspire airline credit to United Airlines and got $250 in my Travel bank. Expect blogger posts bitching how this stops working in the near future…
Wished United Airlines left its award calendar alone!
24 miles of running this weekend!
Thanks to reader Chris who got the only credit card in February with my links, this post is for you!
Let me leave you with this…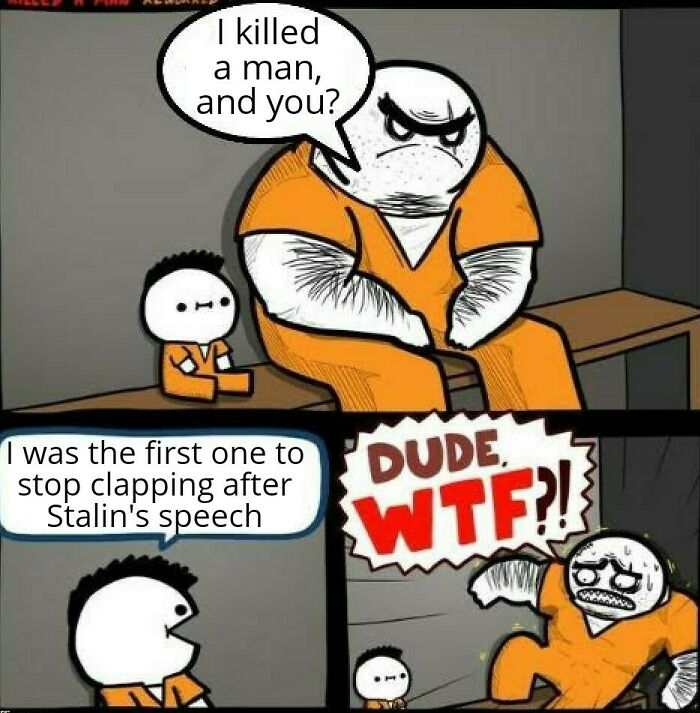 Thank you for reading my blog. If you enjoy it please pass it on to a family member or friend, thank you!
Some of the links are behind a paywall. You can try to read them using Archive.is. Or use 12ft Ladder. Or the Firefox browser.
TBB
travelbloggerbuzz@gmail.com
Follow TBB on Twitter @FlyerTalkerinA2.
You can subscribe to TBB below, winners only!
Opinions expressed here are author's alone, not those of any bank, credit card issuer, hotel, airline, or other entity. This content has not been reviewed, approved or otherwise endorsed by any of the entities included within the post.