We bring you a story of flying with Keith Richards on the Concorde, learn about negative interest rates, meet a family of bank robbers, save on award fees, shake our heads with the WeWork dude, how independent hotels are faring, laugh at the most hilarious comedy sketches of the past 20 years, visit a place in Greece even most Greeks are not aware of, Michael Lewis writes about the government worker who has been so instrumental about lost at sea rescues and much more!
TBB Blog Mission: To Educate. Entertain. Inspire. In That Order!
Support TBB by applying for CREDIT CARDS and visiting our

LINKS

!
You like my blog? Send a link to someone please!
I hope you all had a great weekend!
As a reminder, I may add additional content to each blog post throughout the day and I am going to indicate so with adding Update: and also announce it in the comments as well.
Another blog note: I used to do Best of Web posts with up to five MUST reads I came across. I stopped. I am now incorporating these links in almost each blog post I do for you and will indicate so by adding BestOfWeb note as they appear!
Drop everything. Stop. And click on the Link Of The Day above. No, it is not a sneaky attempt to get you to apply for the Chase Sapphire Preferred credit card, I am NOT that type of blogger! If you click it, you will read a tweet storm about the author's wild day flying on the Concorde, seating next to Keith Richards, with Mick Jagger and Liam Neeson aboard, going to see Prince, flight returning to Heathrow and contemplating compensation…it is WILD!
MILES & POINTS
Weekend action in the miles & points blogs slows to a crawl. For the record, I have stopped following all these blogs, time is too precious to waste on outfits primarily aimed to keep selling to you! I highly recommend it to you as well.
Update: The newest IHG Rewards Pointbreaks list is released, hurry!
Flying out of these countries will be beneficial for your wallet, good reminder. Fly From These Countries to Avoid Carrier Surcharges on Award Flights.
Anyone able to book United flights using Singapore Airlines KrisFlyer miles online? Or any other partners?
TRAVEL
Very interesting post: Independent Hotels Are Disappearing As Chains Grow. Some things that stood out:
Thirty years ago, about two-thirds of all hotels were independent, according to the hotel data company STR. Today, less than 40 percent are independently owned and run.
Soft brands are increasingly getting added to the chains' portfolios. Marriott has had its own soft brand since 2010, the Autograph Collection, which now includes more than 175 independent upscale and luxury hotels worldwide… Nearly 90 more hotels are in the process of joining the Autograph group.
So, what is the fee that soft brands pay to join a soft chain brand? The fee can be significant, commonly 5 to 10 percent on all revenue…Joining a soft brand can get even more expensive, though, if the hotel requires significant renovations or operational changes as a precursor to joining the group.
Add the competition from Airbnb and the pricing power of the chains and…it's getting more challenging to operate as an independent hotel. 
Hotels generally pay a 15 to 30 percent commission when a traveler uses the online booking agency to reserve a room.
I had no idea this existed in Greece. Apparently, I am not the only one! Pyrgos Vasilissis (Queens Tower) This fairytale-looking castle is a wonderful example of Greek neo-Gothic architecture .
PERSONAL FINANCE
If you were looking to learn about negative interest rates, this is IT! Mysterious. Must read. This is new territory ladies and gents…BestOfWeb.
This should not be legal damn it, you never turn a profit and then you get to walk away with a billion. This guy should start a FIRE blog, sad lol! WeWork's Adam Neumann Is the Most Talented Grifter of Our Time. This is the shit that makes types like Bernie Sanders and Elizabeth Warren appear legit!
As Neumann was becoming fantastically rich—by running WeWork, by buying stakes in buildings that he could urge WeWork to lease, and by selling WeWork stock for hundreds of millions of dollars—his tastes grew dear. He developed a thirst for private air travel, which he slaked with the acquisition of a $60 million private jet. He and his wife reportedly spent more than $80 million on "at least five" homes, including a 60-acre estate north of New York City and a 13,000-square-foot house in the Bay Area. Net worth and self-admiration increased in lockstep. By 2016, Neumann was telling friends that he was intent on becoming the first trillionaire. Perhaps, he said, somewhere along the way to eternity, he might become the "president of the world."
ODDZ & ENDZ
On Mondays, I will likely have more in this category, way more!
You are welcome for all the laughs here. Which one is your favorite, so many to choose from? Cowbell, Chappelle's Racial Draft and the Substitute Teacher will bring you loads of LOL to your day! The 20 defining comedy sketches of the past 20 years.
Did you know the Chinese were influential at creating reggae music? Well, me neither! How Chinese Jamaicans Influenced The History of Reggae. You get to hear the first rock steady song, in Chinese. Which after a few years turned into reggae. It then takes you to a journey how reggae developed in China. I could be pumping you to oblivion to monetize you like all serious bloggers eventually do but I don't damn it. So, a few crumbs clicks here and there DO help okay? Where else would you find gems like these huh? I have been playing these songs lately, loving it!
This is an excerpt from the Michael Lewis book "The Fifth Risk". Portrait of an Inessential Government Worker. If you are ever lost at sea and you are rescued you must thank this guy, wow!
Texas Monthly comes through again. I Would Only Rob Banks for My Family. Unbelievable, this guy got his two teenage kids into robbing banks together, WTF is wrong with people!
This is NOT an Onion headline you guys, wow! "Hitman outsourced a murder to hitman, who hired hitman, who hired hitman, who hired hitman" There is photo of the guy who wanted someone killed and the five hitmen lol!
BLOG BUZZ
We are now entering BLOG BUZZ, a section for advanced hobbyists and veterans of this fast imploding hobby and also a section where I go on and on about some stuff that happens in my life because it helps me feel better about myself.
I see tweets by The Points Guy trying to entice everyone to "vote" in their prestigious (cough) TPG Awards: " We are giving away a $500 hotel gift card to one lucky voter, and all you have to do is take 2-minutes to vote. " Yeah, just 2 minutes and then an eternity of being carpet bombed with credit cards sales pumping. Do people fall for this? Ok, don't answer that… And never forget!
I noticed that solo blogs eventually quit. Blogs that are still going…now have multiple writers involved, hmmm…
Yeah, I am still high from the experience of completing my first ever Marathon! Did I say that before? Oh, I probably did. What difference does it make?…
We'll see about a post here on Wednesday, it has been a good month justifying making less than minimum wage blogging but no plastic clicks for more than a week, not even one by accident, come on! I guess I am not doing a good job selling them 200k Capital One Spark cards while others make them sound so irresistible hey?
And I leave you with this…Us, Lol!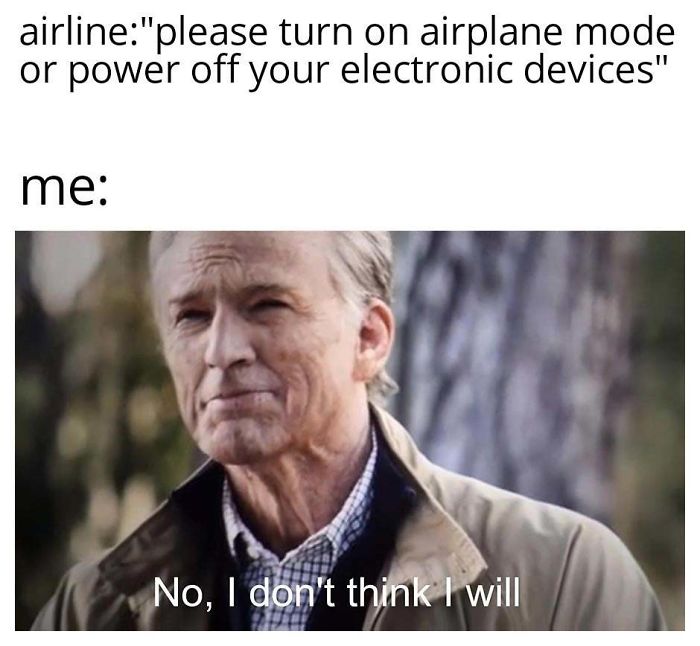 TBB
travelbloggerbuzz@gmail.com
Follow TBB on Twitter @FlyerTalkerinA2.
You can subscribe to TBB below, winners only!
Opinions expressed here are author's alone, not those of any bank, credit card issuer, hotel, airline, or other entity. This content has not been reviewed, approved or otherwise endorsed by any of the entities included within the post.