We bring you more free Amex points, go inside the largest cruise ship to date Symphony of the Seas, how Instagram scams are proliferating, how exorcisms are on the rise in the US, map of schooling years in Europe, a weird art display in Qatar, an amazing confession of a hedge fund manager who wiped out all clients, go to Hong Kong and build some skyscrapers with bamboo, the amazing story of the man behind The Sharper Image store and more!
TBB Blog Mission: To Educate. Entertain. Inspire. In That Order!
In this hobby, for many years, we have had the opportunity to enroll Amex Membership Rewards points to its Payment Over Time feature (which of course we never use as we ALWAYS pay the full balances EVERY month). So, here you have another several shots at this, try each link and you may get lucky. At the same link we also get a short state of the hobby address by the one and only Mile Nerd who is leaving the blogging world at the end of the year.
More info on the biggest cruise ship: 5 things to love about new world's largest cruise ship Symphony of the Seas. Wow…it's huge!
Symphony boasts three main pool areas, a water slide complex, an adults-only solarium, an ice skating rink, two rock climbing walls, a basketball court and a mall-like indoor promenade with shops, bars and eateries. Like Harmony, it also has an open-air, tree-lined area called Central Park with restaurants, bars and upscale shops such as Bulgari.
Holy crap, very disturbing! How Hackers Are Stealing High-Profile Instagram Accounts.
SNL trolls Jeff Bezos who trolls Trump, love it!
Fascinating in depth story about the Sharper Image store founder: How one man built The Sharper Image into the world's wackiest gadget store.
This video is by a hedge fund dude announcing that his fund blew up and all clients lost their money. Actually, they may have even lost even more. This dude was marketing his fund as a retirement strategy which was just phucking ABSURD! Anyway, I feel bad for him but then again…looking at his office and expensive watch…I don't. Be careful out there folks! I may have posted this before…still quite a spectacle.
Sometimes you read something and can not stop shaking your head, sad! Catholic exorcisms Are Gaining Popularity in the US.
These are kind of mesmerizing! A photographer captured the surreal beauty of Hong Kong's bamboo scaffolding.
Well, Doha in Qatar has a new art addition: "The Miraculous Journey" By Damien Hirst.  And, you know, it is kind of weird… A series of fourteen monumental bronze sculptures chronicling the gestation of a fetus inside a womb, from conception to birth, is one of the most daring sculptures ever to be commissioned and installed in a region that's historically known for his archaic laws and the suppression of women.
Pretty cool if you ask me. I know you didn't, just saying! Map of average years of schooling in Europe.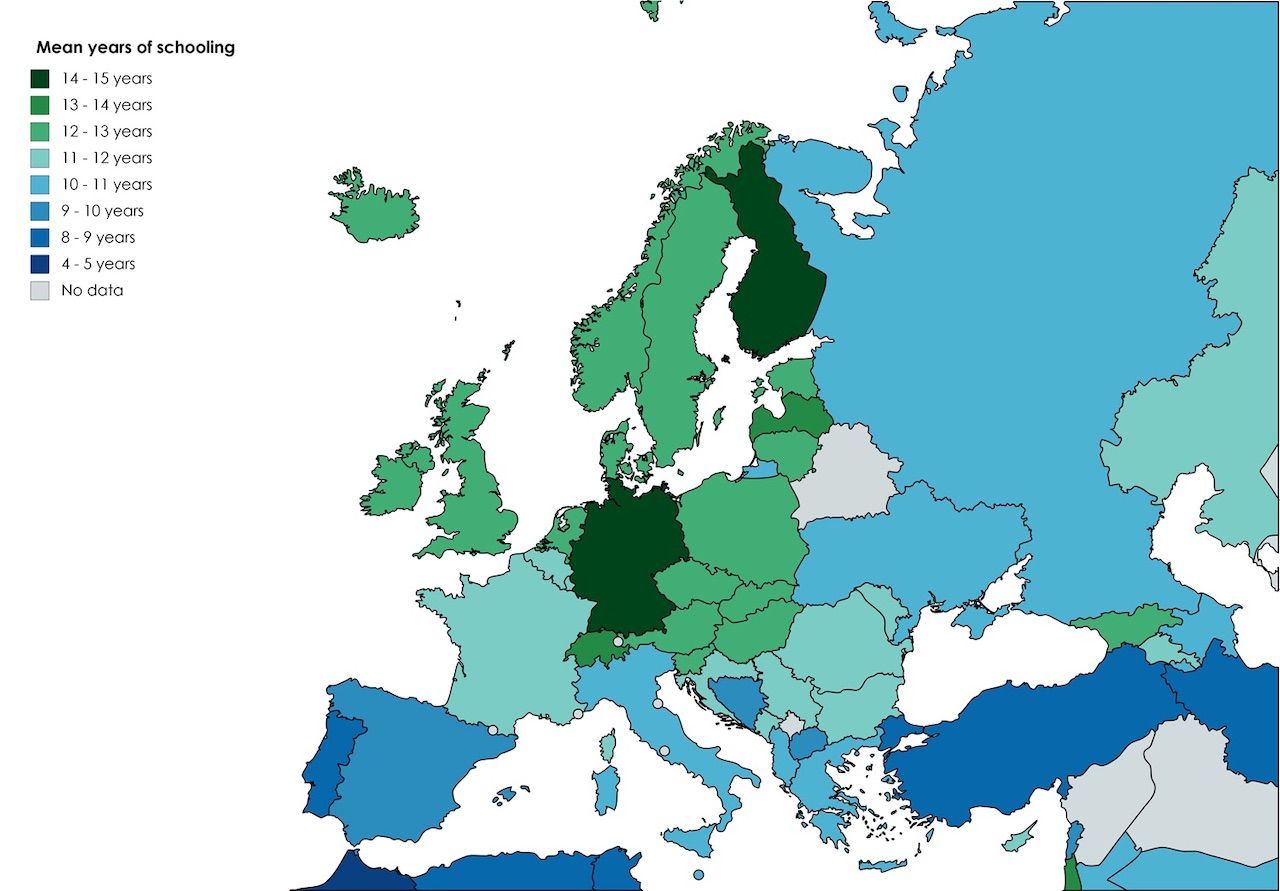 The inhabitants of Nordic countries rank among those most educated, with people attending school in Sweden, Norway, and Iceland for an average of 12-13 years. Finland comes in at number one with an average of 14-15 years, sharing the spot with Germany. Switzerland and Latvia also rank highly, with 13-14 years of schooling.  Turkey, Iran, and Portugal are among the countries with the fewest years of schooling, with an average of 8-9 years, with Morocco bringing up the rear at 4-5 years. Mediterranean nations like Italy and Greece share an educational similarity with Russia, Ukraine, Georgia, and Azerbaijan — they all have an average schooling level of 10-11 years.
The Lazy Traveler continues his series on them casino hotel programs and matching away: My Atlantic City Status Match Adventure — Part 3: MGM M life Gold Benefits IN DEPTH!
You may want to consider holding off on these transfers! Amex to Lifemiles Transfers Time – Definitely Not Instant…Or At All.
The hobby has changed. Long gone are the apporama days. These days I am trying to cycle through all these cards before canceling most of them at eleven months in. Trying to appease the banks that I am a good boy or something like that, sad!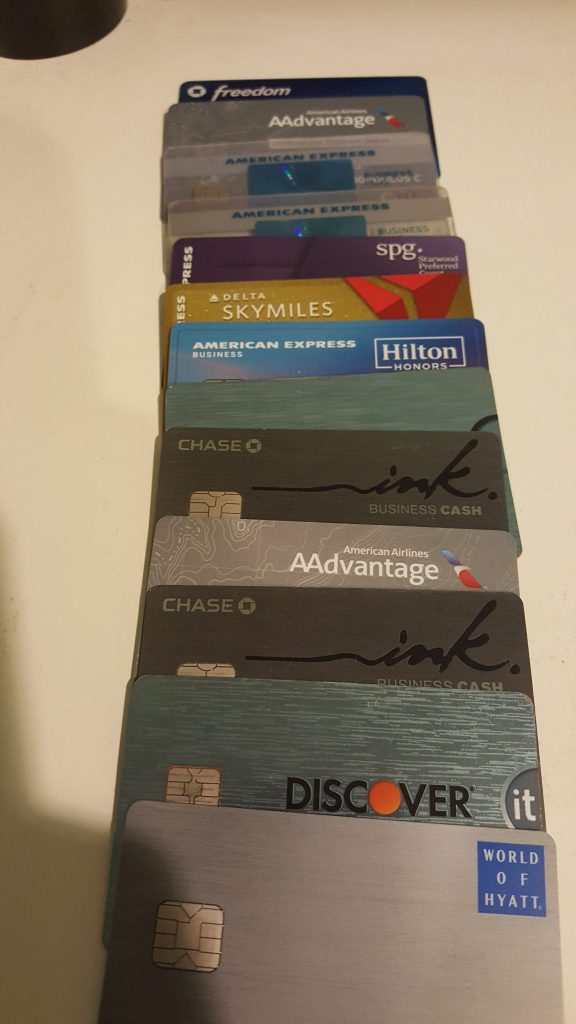 And I leave you with this…Well, if you put it this way…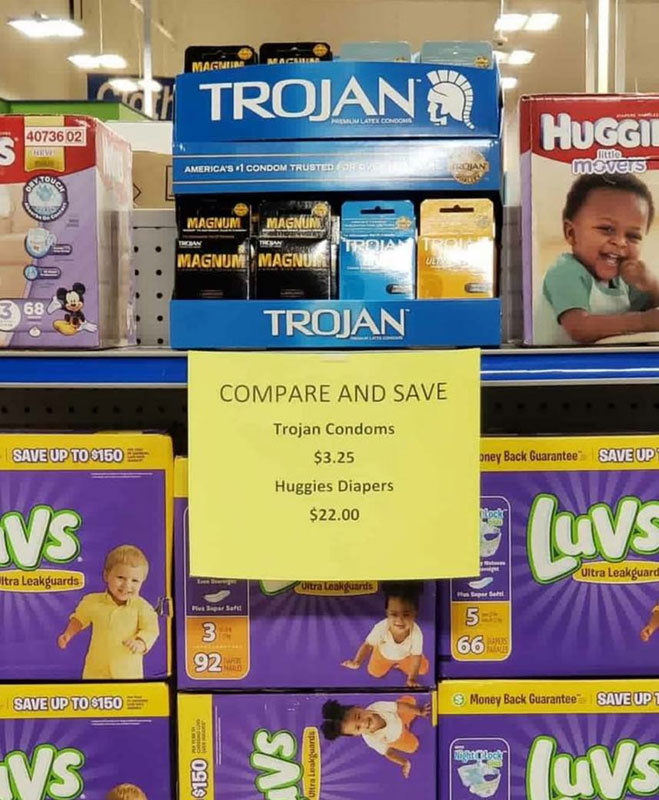 TBB
travelbloggerbuzz@gmail.com
Follow TBB on Twitter @FlyerTalkerinA2.
You can subscribe to TBB below, winners only!
Opinions expressed here are author's alone, not those of any bank, credit card issuer, hotel, airline, or other entity. This content has not been reviewed, approved or otherwise endorsed by any of the entities included within the post.