We bring you free Choice Hotels points, five questions to tax experts, meet the credit card daredevils, the new easyJet loyalty program, some amazing photography, a brilliant human anatomy map, we visit Brasilia and some ice caves in Michigan, play another Starbucks game, laugh at TBB's pic from his high school years, take another shot at earning 10k from Amex and much more always freeeeeee!
TBB Blog Mission: To Educate. Entertain. Inspire. In That Order!
For newbies – Review: Chase Freedom Unlimited Credit Card. Pretty good review at Travel Codex.
Loyalty based programs are doing just fine. Even easyJet to launch a new points-based loyalty scheme.
Spin the wheel once and win some Choice Hotels for freeeee. I won just 200 points…which are likely going to expire, sad!
This will certainly be big news when/if it happens: Alaska Airlines Hints It May Finally Join the Oneworld Alliance.
Play another Starbucks game: Starbucks For Life. You can play for free twice if you click the link in the tiny fine print. I guess they fixed it since last time I hacked this feature to death and finished the game in the first day 😉
You like beaches, we have ice caves here in Michigan! A look inside the stunning Eben Ice Caves in Michigan's Upper Peninsula.
These are awesome! These are the finalists of 2018 Comedy Wildlife Photography Awards, and they're hilarious.
More photography awesomeness! The stunning winners of the panoramic photography awards revealed.
Your personal finance fix: 5 Questions to Ask a Tax Expert Now.
You almost never see trip reports from Brasilia! Shopping in Brasilia: Power Crystals and Mid-Century Mod.
The curse of the lists continues. Especially when they involve things in the financial world. In this tweet, Fortune magazine back in 2000 came up with a list of companies that would last a decade. Well, in 2012 we have: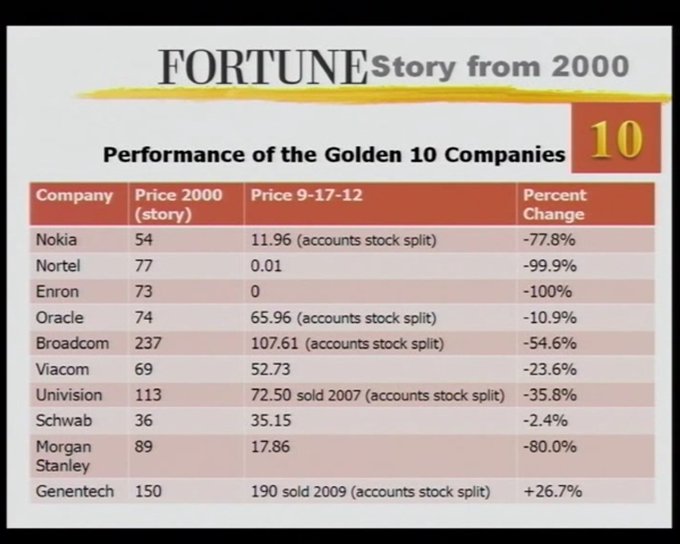 I think I will add Visual Capitalist to the Blogs I Love list. Amazing content: An Illustrated Subway Map of Human Anatomy. Go there for a high resolution version, wow!
Let's do another tune:
Parov Stelar – Chambermaid Swing (Doc-Terry's Video Club Mix) HD
Must read for advanced travel hackers and MSers! The Credit Card Daredevils Who Risk It All for the Points Game. When it got to that Titan blog, I LOL'ed to death! Getting harder out there folks!
Take another shot to crack that elusive 10k Amex MR promo to enroll your card into the "Pay Over Time" feature, which of course you will never do as TBB readers ALWAYS pay on time the FULL amount!
Looks like God Save The Points is expanding to…family travel as it appears a baby is coming soon, congrats!
Ok, don't laugh. Lets go way back. To 1983. High School #6 in Larissa, Greece. The dream team. I am at lower right corner. I look so innocent. Please no comments about my socks okay? Good times. About 9 months later I left for the US. And I still don't believe what happened next woohoo!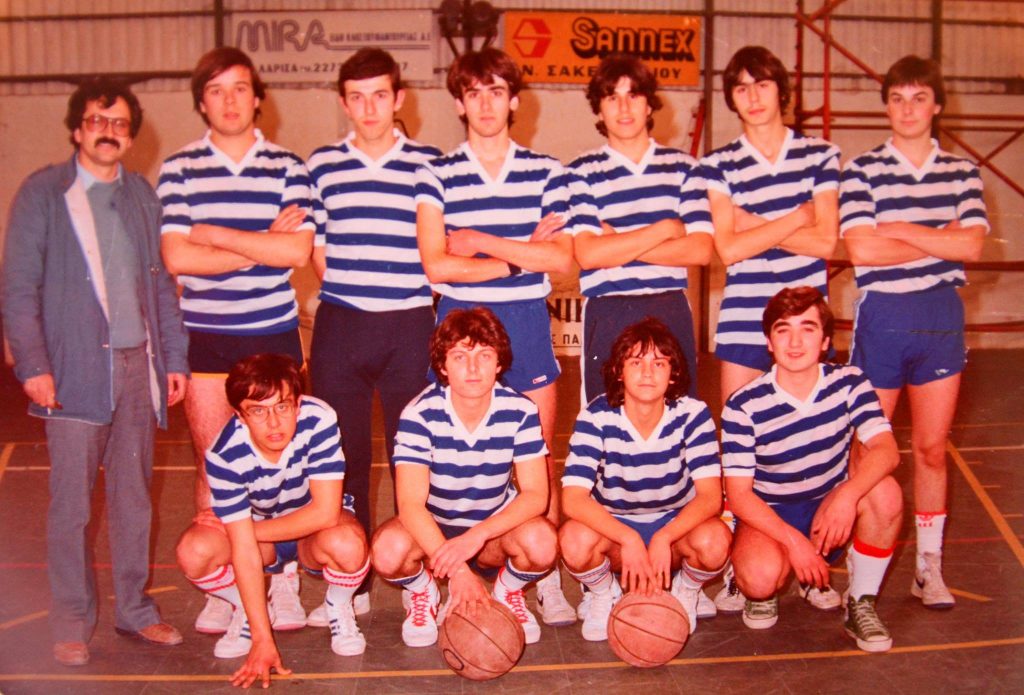 And I leave you with the pic above, that's enough!
TBB
travelbloggerbuzz@gmail.com
Follow TBB on Twitter @FlyerTalkerinA2.
You can subscribe to TBB below, winners only!
Opinions expressed here are author's alone, not those of any bank, credit card issuer, hotel, airline, or other entity. This content has not been reviewed, approved or otherwise endorsed by any of the entities included within the post.