We bring you a way to get free Hilton Gold status, airport testing, Covid scams, Forrest Fenn treasure found, lots of material today about all you need to know about countries in the world, best personal finance and Covid coverage, best places to travel in 2021, airline systemwide upgrades, most spoken languages, get deeper into AA miles, crazy Dalton Highway roadtrip, learn about vanilla in Madagascar, the end of Walmart MS…maybe, some amazing photographs about wrestling in the 1970s and lots more!
TBB Blog Mission: To Educate. Entertain. Inspire. In That Order!
Support TBB by applying for CREDIT CARDS or visiting our

LINKS

or Donate

You like my blog? Send a link to someone please!
Blog Housekeeping: This blog never stops evolving. Last Friday's post was huge and readers agreed. And I felt the pain of putting it all together for you. Therefore, this blog will publish smaller posts going forward when I find it suitable to do so. Perhaps sticking to no more than five items in each blog section. Or whenever I feel like it. Always sticking to the blog mission stated above. Will try to add more on the personal finance section going forward. The only certainty is that I will not post on a weekend. Other than that, just keep coming back to see when a new post appears. Or enter your email address on the right and click the Subscribe button to receive an email whenever there is a new post. I am also going to start posting more credit card personal referral links as the affiliate links no longer get much love and they will eventually be taken away from me any day now. Let's see how this goes before I give up or evolve again, still trying to making minimum wage blogging, sad lol.
This goes out to subscribers via email the day it is posted at 8 am. After that I may add something new in the body of the post and I indicate it like this: Update.
If you are not into the frequent flyer miles/points game please feel free to skip the MILES & POINTS and most of the BLOG BUZZ section.
Stay positive, test negative!
TOP PICKS
Top picks are not excerpted at all. I recommend you find time to read every word!
This…It ends like this: Like Merkel says, we are going to look back on this and be completely ashamed that we didn't do these things and that we elected people that won't advocate for these things on our behalf and that we let 300-400,000 Americans die and countless others lose loved ones and go bankrupt and get evicted and lose their businesses and be chronically ill and be food insecure and and and. If we aren't ashamed, if we don't reckon with all of this someday, then maybe nothing can redeem us and we deserved it all.
This is just so cool.
The Top 10 Most Spoken Languages
MILES & POINTS
HOT CREDIT CARD OFFERS: 75k Chase Ink Cash, 75k Chase Ink Unlimited, 70k Chase United Explorer, 100k Chase Ink Business Preferred, 60k Chase Sapphire Preferred, up to 80k for all three personal Southwest cards, 60k Citi Premier, 65k AA CitiBusiness Platinum Select, 50k AA Citi Platinum Select, 20k Chase Freedom Flex & Chase Freedom Unlimited, 60k AMEX Gold, 50k Chase World of Hyatt, 130k AMEX Hilton Business & Hilton Surpass, $300 AMEX Blue Cash Preferred, $300 AMEX Blue Cash Everyday, 140k IHG Rewards Club Premier, 100k IHG Rewards Club Traveler, 100k AMEX Marriott Business, 125k AMEX Marriott Bonvoy Brilliant. Please use my Affiliate links.

If you do not see a credit card with my affiliate links, perhaps I could refer you? Contact me please, thank you!
Offers that stand out are the 75,000 Chase Ultimate Rewards points for the no annual fee Chase Ink Cash and Chase Ink Unlimited business cards, the 70k Chase United Explorer card and all three personal Southwest credit cards now offer up to 80k Rapid Rewards points to sign up.
Must click: Credit Card Recommendation Flowchart. Click on any of the two links on the top to bring it up. Updated due to the pandemic. Amazing work. For newbies: MUST read the section titled "Notes for Newbies". Chase Bank is being extremely stingy in approving business cards lately, fyi.
This is a positive move: Hilton Diamond Members Can Gift Diamond Status. I am Hilton Diamond since I am an Amex Hilton Honors Aspire cardholder. And it looks like my son will be getting Hilton Honors Gold status soon. If he ever starts business travel again I am going to tell him to see if he can focus on Hilton properties instead of Marriott as Marriott Gold status does not get you much at all. On the contrary, Hilton Honors Gold is pretty good. This is my Amex Hilton Aspire card REFERRAL link if you are interested in a premium card.
Pretty good podcast if you want to learn more about AA miles: more valuable and less elusive than they seem.
Nice job by the Hyatt IT team. IF this works as intended, it may save a phone call! Hyatt Makes Combining Points + Cash Really Easy, With "Pay My Way".
TRAVEL
Some interesting places: Best Places to Travel in 2021. I predict an explosion in travel in…2022. I really want to visit Vietnam.
Fascinating article about vanilla. I guarantee you will learn something you did not know, I sure did! How Did Madagascar Become the World's Biggest Producer of Vanilla? A tale of a botanical mystery, colonialism, and savvy marketing.
I had heard about this highway but I never had any aspirations of driving it. I still don't 🙂 The Ultimate American Roadtrip: A Complete Dalton Highway Guide. That is A LOT of driving! Last time I did so much driving up to the Michigan Upper Peninsula my ass and lower back were sore for days! Add the fact that there is a risk of the car breaking down in the middle of nowhere and lack of comfortable lodging and food outlets and I think I will pass. If you do it you can brag you did something crazy though! These are very helpful: Tips and Tricks for a Dalton Highway Road Trip.
GlobalGaz has a really good video about the ever controversial topic of: How Many Countries Are There in the World?
Another awesome VisualCapitalist visual: Visualizing the Most Populous Countries in the World.
COVID-19
This is a really good vaccines synopsis: What you need to know about the Pfizer, Moderna and AstraZeneca vaccines.
Interesting to see that XpressSpa and the parent of Priority Pass lounges are leading this effort at the airports: Even With Vaccines, Airport Testing Is Here For the Long Haul.
The most massive operation to beat the virus by mass vaccinations has started! How Many Vaccine Doses Will Your State Get? The logistics of this just boggle the mind!
PERSONAL FINANCE
Another fantastic personal finance read by Jonathan Clements: Long Time Coming.
If money issues had the urgency of a broken air-conditioning system on a 100-degree day, we'd all be in great financial shape. [Amen!]

Be careful out there! Scams likely to heat up after COVID-19 vaccine rollout.
You may have heard how the Airbnb IPO had a huge pop in its first day of trading. And imagine you told them to take a hike back when they started and were looking to sell 10% of the company to receive just $150,000 funding! 7 Rejections.
On June 26, 2008, our friend Michael Seibel introduced us to 7 prominent investors in Silicon Valley. We were attempting to raise $150,000 at a $1.5M valuation. That means for $150,000 you could have bought 10% of Airbnb. Below you will see 5 rejections. The other 2 did not reply.  The investors that rejected us were smart people, and I am sure we didn't look very impressive at the time. Next time you have an idea and it gets rejected, I want you to think of these emails.
Wow, unreal! The Essex Boys: How Nine Traders Hit a Gusher With Negative Oil. I remember that day but I was too chicken to make a move lol.
Diversification is the price you pay for not making a killing in exchange for not getting killed.
CURRENT EVENTS/POLITICS
The legalization of marijuana continues with more states allowing it. And then I came across this and I was shocked that this is happening in Oklahoma of all states! How One of the Reddest States Became the Nation's Hottest Weed Market. Oklahoma entered the world of legal cannabis late, but its hands-off approach launched a boom and a new nickname: 'Toke-lahoma.' Maybe we hold the first ever TBB conference in Tulsa lol!
Well, this is huge in Michigan (and Ohio): Huntington and TCF Financial to merge in $22 billion deal. I had a business account with Huntington Bank once…when they gave me $750 to open one. Hard to believe but I never banked with TCF Bank. I can already see several branches of both banks near me that will likely close. Very encouraging they are going to stick with the Michigan footprint in a big way.
37 days left for sanity to return to the White House…This sums it up well:
ODDZ & ENDZ
The guy who did it is from Ann Arbor and I may have seen him around town! The Man Who Found Forrest Fenn's Treasure. This became an obsession. Like my blog has become for me…but in this case no one has died…at least not yet woohoo!
Imagine watching this 5.57 mins short film while you are under the influence of psychedelic drugs! Repetition is an attempt to convey the importance of our endless endeavours toward human development and growth amidst a chaotic and disorienting landscape. The struggle for a fruitful future is challenging with the distractions of everyday life alongside its ever-growing technological 'advancements'. The hope is for humanity to strive through all of this in a meaningful and positive way. For the record, the TBB organization (lol) does NOT condone the use of psychedelic drugs. Or any drug! No, ibuprofen is great to fight inflammation!

One of the sweetest threads I ever came across on Twitter!
I LOVE Texas Monthly. Here is another gem only these guys can manage to publish: The Thrills of Houston's 1970s-Era Friday Night Wrestling Come Alive in a Stunning Photo Book. Nearly fifty years ago, photographer Geoff Winningham spent months documenting wrestlers, and the fans who cheered them on, for his book 'Friday Night in the Coliseum.' Amazing photography!
BLOG BUZZ
We are now entering BLOG BUZZ, a section for advanced hobbyists and veterans of this fast imploding hobby and also a section where I go on and on about some stuff that happens in my life because it helps me feel better about myself.
In case you are not a free agent these days: Systemwide Upgrades Compared: AA, Delta, United. I have not been an elite flyer since 2012 I believe. I had a great Platinum run with Northwest Airlines and then managed to keep it for a few years with Delta. And then I told them to buzz off! Son is AA Platinum Pro and has one 500 mile ugrade in his account…how do you use these darn things? Have they been extended too due to Covid? Can he use them for family/friends? If yes, how?
Looks like the end of an era at Walmart? Or is it? Update: Walmart Manufactured Spending Policy Memo: "That activity should be stopped".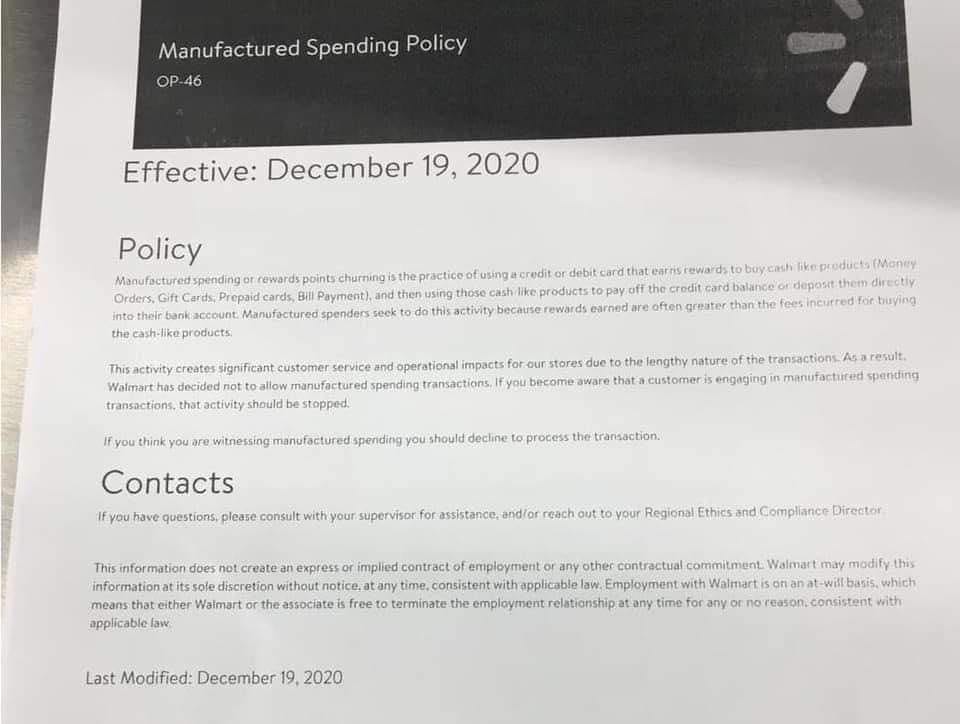 Looking to have some bigly stays in Hyatts in 2022. What are your top three Hyatts that can be somewhat of a bargain and have outstanding chances to score a suite upgrade (or no shenanigans using a confirmed suite upgrade)?
I got an email from Award Wallet titled "your World of Hyatt stay". My first thought, hmm, that is weird as I am not staying in one until mid January. I open it and BOOM, it is all about selling me the credit card so the company earns the sales commission. How sneaky is that? So, if you are looking to get the World of Hyatt card because you may have Globalist aspirations, taking advantage that it will give you ten elite nights instead of five, a free night every year, of course the 50,000 World of Hyatt points, another free night after $15k of spend and more, two elite night credits after every $5k of spend, here is my REFERRAL link, thank you!
I thought about going the Substack email newsletter subscription route but I think that service is getting way too popular and I am sensing fatigue by consumers…how many newsletters can you receive and pay for? Plus, I think keeping it free helps more people. We'll see how this goes…
Reader Oliver posted this picture of me from the Star Alliance MegaDO II we attended back in 2010…I was fatter back then! Yeah, it was during the time United was buying Continental.
And I leave you with this…
Follow TBB on Twitter @FlyerTalkerinA2.
You can subscribe to TBB below, winners only!
Opinions expressed here are author's alone, not those of any bank, credit card issuer, hotel, airline, or other entity. This content has not been reviewed, approved or otherwise endorsed by any of the entities included within the post.