We bring you a promo for free Kimpton nights, register for double Hilton Honors Points, tour all nine Atlanta Delta SkyClubs, visit the Fairmont Mayakoba, scratch our heads with the Benihana founder, travel to Shkodra in Albania where there will never be a Hyatt, meet all world languages, see Vietnam from above, ponder where our favorite bank is going, meet all cards with Priority Pass lounge passes, I can not believe there is a debate whether there are too many hotel brands, revisit Southwest's Hawaii strategy, biggest software flops, the dude with a double life robbing armored cards and killing guards in cold blood, laugh at some pranks and lots more for you for, well, freeeeeeeeeeeeeeeeeeeee for me and you!
TBB Blog Mission: To Educate. Entertain. Inspire. In That Order!
Support TBB by applying for CREDIT CARDS, shopping with our AMAZON AFFILIATE LINK & clicking our REFERRAL LINKS
Last day today: Stay Two Nights at Kimpton Hotels and get a free night. It should combine with the Accelerate promo. I am not a fan of Kimpton hotels, for the record.
Register for Hilton Honors Double Points for stays through August 31, 2018.
Frequent Miler has some good thoughts about where our favorite bank is going with the Ultimate Rewards cards. I tend to agree but time will tell. As it always does. Chase's new 50K offer and their evolving Ultimate Rewards lineup.
This is a good reference: Credit Cards That Offer Priority Pass Memberships Compared – What Are The Differences?
A review of all nine Delta Skyclubs in Atlanta.
Here is a review of the Fairmont Mayakoba which came very handy as I am in the initial stages of researching how to use my three free Fairmont nights going out with a bang before everything turns to rot with Accor's Le Club taking over Fairmont President's Club. So so sad!
I think hotel brands are out of control. And yet again we ask this type of question?  Can Hotel Companies Have Too Many Brands? Unbelievable. Also, article goes deeper to make us all realize how darn hard it is to eliminate a brand!
Cranky Flier takes Southwest out and gives it a little beating with their Hawaii news trickling out and their stated goal for inter Hawaii service.
So, you rent an apartment and then Airbnb buys the building and, well, Airbnbs the whole thing! Surprise, You Live in a Giant Airbnb.
This is a an amazing video, must click! Vietnam From Above. The natural beauty is breath taking!
Never Forget. The Biggest Software Flops of All Time. Oh Lord, Microsoft Bob. LOL!
This is wild! Cocaine, boats, and backgammon: The insane life of Rocky Aoki, Benihana's celebrity founder.
The story behind the iconic teppanyaki restaurant, the bitter battle for its fortune, and the colorful, adventure-seeking tycoon who created it all.
I am in the American Tinnitus Association mailing list. Latest email I received had this presentation titled: Visual Snow and Its Relationship to Tinnitus. First, I had NEVER heard of visual snow syndrome. There is some weird neurological stuff happening with some people out there! The human body and brain are so complex…Hopefully, this will help just one person out there reading my blog.
Ok, time to laugh now: Toilet Boardroom Surprise Prank. Well done pranksters!
Sometimes I surprise even myself with the gems I find. And I can't wait to share them with you. This is one one of them: 40 Amazing Photographs From the First Australasian Antarctic Expedition Between 1911-14.
A World of Languages. Click on the link to visit the site and click on the infographic there as it is gigantic!
Another gem of places I would probably never go. Because, you know, there will never be any Hyatts there lol. A Visit to Shkodra, Albania's Overlooked Capital of Cool.
Wow, that was super fast! Chase No Longer Offering 3% On The Chase Freedom Unlimited.
Omg, the new Reddit/churning thread layout just looks awful, wow!
Son was not approved instantly for the Southwest Business credit card. The phone line to check status of application turned from 30 days to 7-10 days notice so we called the Recon line. Need proof of business so son filed a "Certificate of Assumed Name" sole proprietorship business with the local county for $10. And we had to fax it in! #developing.
Good points. You can sign up for this card with my links, tired of being my own best customer 🙂 Why You Probably Should Sign Up For the Ink Cash By May 20th.
Another TBB fav song: Linea Aspera – Vultures
We came in faith for the flesh parade. We laid to waste, we laid to waste. Sound the alarm! We're fading fast… Sound the alarm! It's a frenzied start to an ugly past.
And I leave you with this…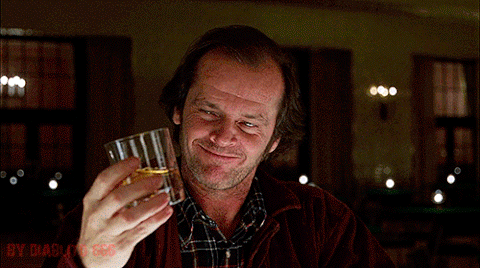 TBB
travelbloggerbuzz@gmail.com
Follow TBB on Twitter @FlyerTalkerinA2
You can subscribe to TBB below, winners only!
Opinions expressed here are author's alone, not those of any bank, credit card issuer, hotel, airline, or other entity. This content has not been reviewed, approved or otherwise endorsed by any of the entities included within the post.